Where have you tasted the best ice cream? I am sure you are going to say Italy in one of those ice cream pavement cafes. There is nothing more pleasant than having your ice cream in the sun. The sun shines almost all year round in Calabria and Sicily. It isn't only in the summer that southern Italians eat ice cream. It's 12 months of the year.
Ice cream cafes in Scotland
There was a time when there were many ice cream cafes in Scotland and then they slowly started to disappear. Luckily there are still a few open. I remember when I was a child, I would always get excited about going to these ice cream cafes. You probably still remember your local ice cream parlour. They were great places to go to, especially for kids. Nowadays, they are difficult to find in Scotland.
Before I was born, there were hundreds of them in Scotland. They started to open up when many Italian immigrants left Italy at the beginning of the 19th century in search of better opportunities. They set up their cafes in the UK, America, Canada and other parts of the world. The Italian people introduced their simple recipe to the world. You can read more about immigration here.
The ice cream laboratory
Of course, there is good ice cream out there, but there is just something about Italian ice cream that makes you eat it whenever you can (keeping an eye on the calories of course) . I spent a lot of time in one of those ice cream cafes in Scotland with my best friend Maria. Her parents are from Enna in Sicily. You can read more about Enna here.
I remember that the ice cream laboratory door was always closed and only open when huge containers of ice cream were transferred to the ice cream counter. I remember Maria letting me have a quick peek and saw these huge machines stirring the ice cream.
The door was always closed. Perhaps they did not want to reveal their secret of ice-cream making. The ice cream maker in the you tube video above shows us how pistachio ice cream is made in Italy.
The ice cream in Italy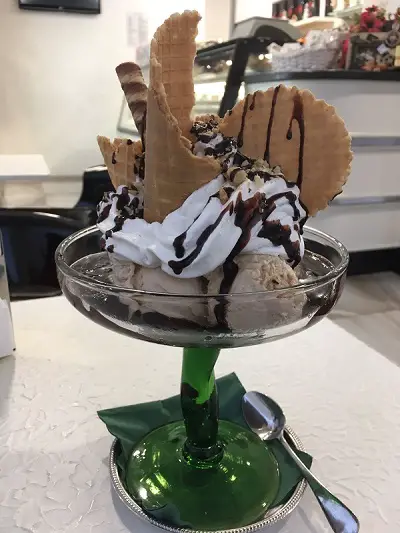 No wonder Maria's place was always busy. All the tables were packed and queues of kids eager to get their hands on these delights. Through Maria's Sicilian parents, I met a Neapolitan lady Called Gina. For some reason, she wanted to adopt me.
She taught me Italian when I was 9 years old and told me all about Naples. I spent many years with her until the day I decided I had to live in Italy. She also had an ice cream cafe. I ate some of that ice cream of course, only occasionally. It was the best ice cream ever. That was until I arrived in Italy. What is so different about the ice cream in Italy?
Could it be the freshness of the ingredients or perhaps the way these ingredients are grown? Maybe even sun kissed. Whatever it is, the taste is definitely different. It is a sublime taste.
I could not and still cannot believe how many ice cream cafes there are in Italy. Wherever you go, you will be surrounded by them. I was and am in heaven. (an ice cream lover's paradise). There are just as many ice cream cafes in Italy as there are fish and chip shops in the UK. You will find one on almost every street corner, especially in southern Italy.
Italian ice cream recipes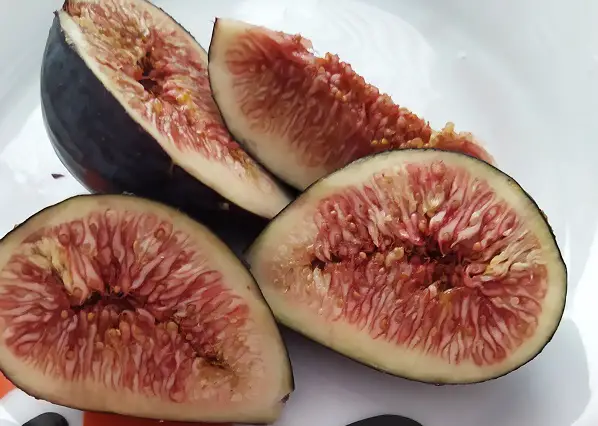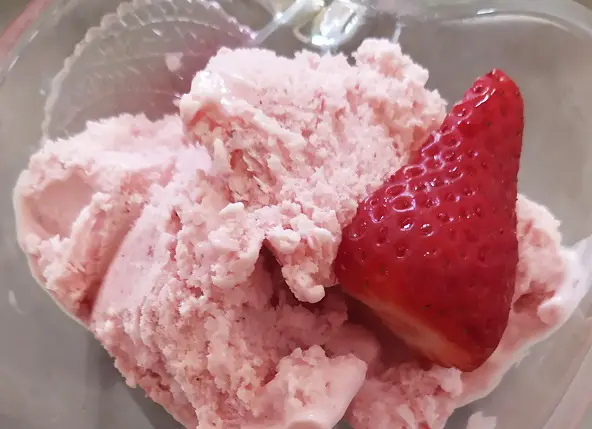 The Italians love their ice cream. Some people even make it at home, including my Sicilian mother-in law. Only a few simple ingredients.; milk, cream, sugar and whatever you prefer in your ice cream; chocolate, pistachio, strawberries, fig, etc… The flavours are endless.
I use a blender to mix the ingredients at first. You then transfer the mixture into an ice cream container which goes into your freezer and you have to stir it every 30 to 40 minutes until you get your preferred texture.
Most people have an ice cream machine, which probably works better. You can see one here which gets good reviews. This one stirs while it is in the freezer so no need to stir it every 30 minutes. You can have two types of ice cream; creamy or fruity. The fruit ones are made with fresh fruit pieces and are ideal when it is very hot.
My favourite is pistachio and hazelnut ice cream, the creamy ones of course. If you would like to give ice cream making a go without a machine, check out the recipe here. If you happen to be in italy then there is no better place than eating ice cream in these cafes.
The ice cream cafes display cabinets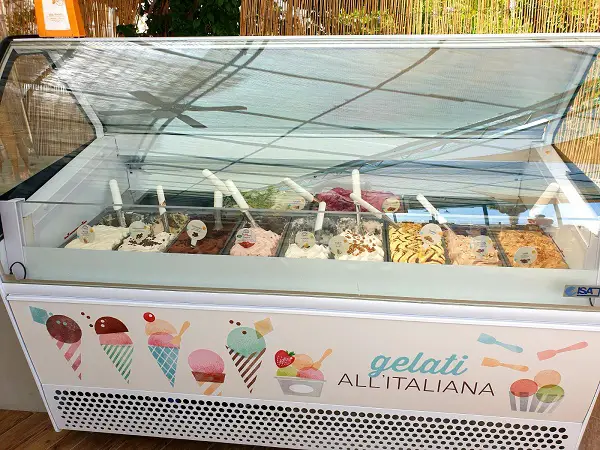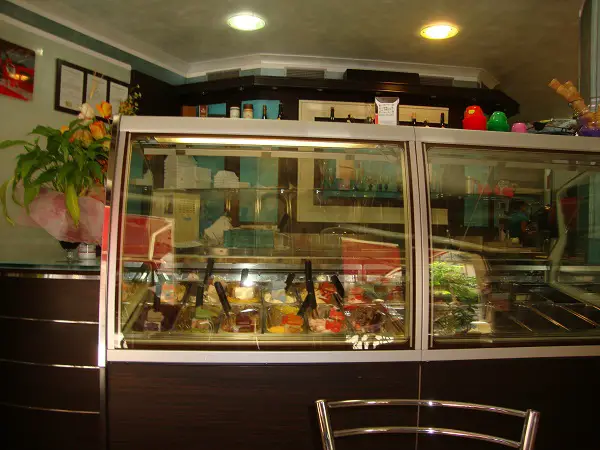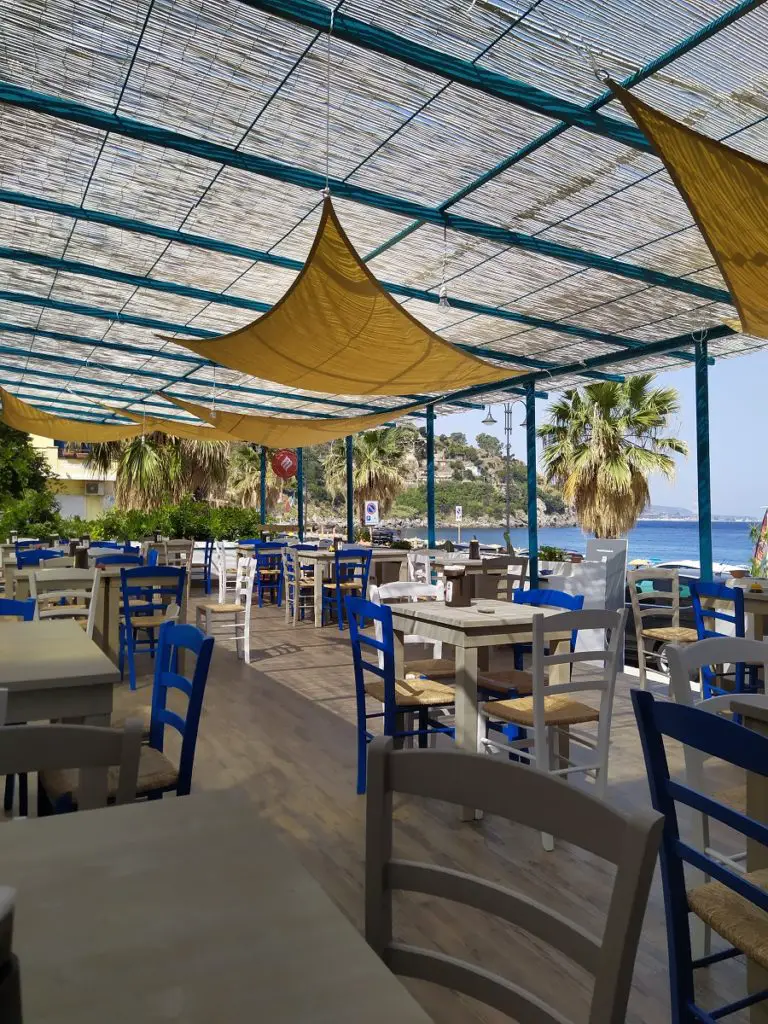 I just love them and choose different ones all the time. The great thing about them is that you can sit inside or outside. A great place to people watch and relax eating ice cream in the sun. They always have shady areas even outside. The ice cream really cools you down. I always wonder how it never melts. Perhaps another secret ingredient. The other great thing about these cafes is the ice cream display cabinets.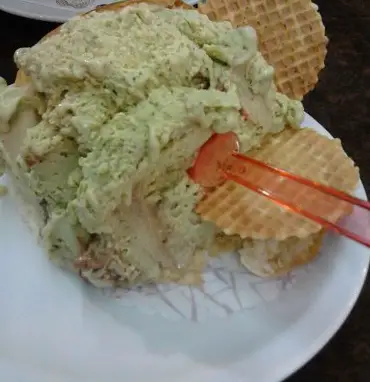 Besides the delicious pastries, rosticceria, you cannot help noticing the ice cream cabinet. A burst of colours as the containers all sit next to each other carefully laid out with the magical ingredients scattered on the top of the ice cream. The other delight is that they use a palette to spoon the ice cream into buns, tubs and cones. You can read about these delicious ice cream buns here gelato con brioche.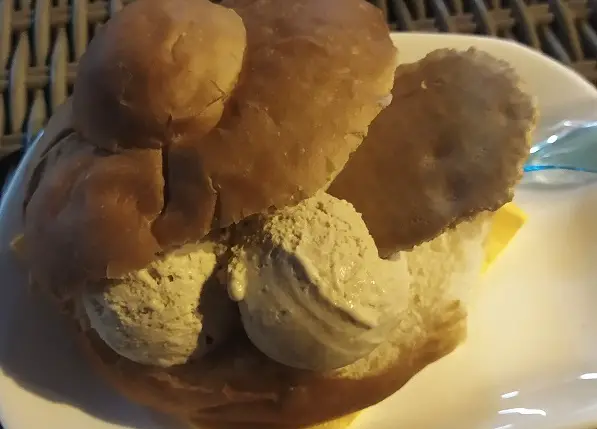 Italian espresso and cappuccino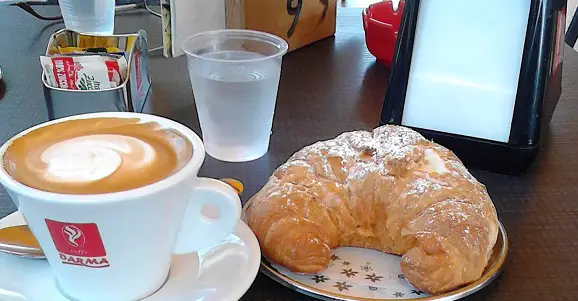 I remember they used a scoop in Scotland. Using the ice cream palette gives you tons of ice cream. Southern Italians will always give you bountiful portions. The next thing you notice in these ice cream cafes is the large cappuccino and espresso machine. I don't know how many espressos and cappuccinos they serve, but I can imagine, perhaps a few hundred. Italians love coffee. Read more here.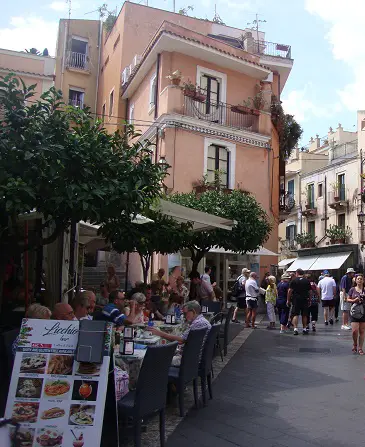 Italian cafes are a real treat for all ages. You will find them full of people, The atmosphere is wonderful. People coming and going drinking coffee standing up, others sitting down. Some people order sundaes (coppa). I did notice though in only some of the ice cream cafes they don't serve sundaes.
Eating sundaes in Italian cafes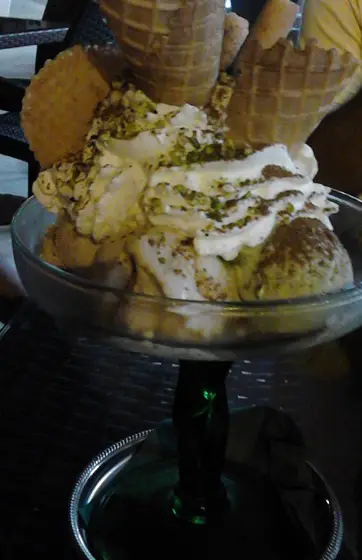 Don't worry, this is very rare. Most cafes will have an ice cream menu with all the different sundaes. It is usually quite a long list with names such as coppa Siciliana, Veneziana, Bacio and many more. You will see the list of ingredients they put next to the name. Yes, they also have banana splits but I'm afraid no knickerbocker glory. I would like to share with you the one I usually order.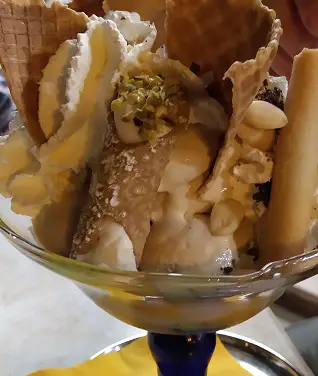 The name is Coppa Siciliana layered with hazelnut and pistachio ice cream, pieces of pistachio nuts from Bronte and hazelnuts both in the ice cream and scattered around the ice cream dish. It is then topped with whipped cream, wafers and a cannolo. So sorry I did not mean to torment you. These sundaes are huge. Most people order a cone, tub or those delicious buns filled with ice cream.
Bergamot ice cream in Calabria
The norm is that you can choose two flavours, but in some places you have to pay extra for whipped cream. I don't think you need that as it is already creamy and you're not able to taste these magical ingredients if you add whipped cream to it. Make sure you try the bergamot ice cream in Calabria. This is something very unique. I also love the liquorice one. You have probably guessed, there is even a chilli pepper one in Calabria. Read more about chilli peppers here.
Another wonderful ice cream delight from Calabria is the Tartufo di Pizzo. A chocolate dream. When you bite into this ice cream ball, thick chocolate sauce oozes out. Ok enough Donna. Just to end this ice cream affair, I would like to tell you about my husband's birthday cake.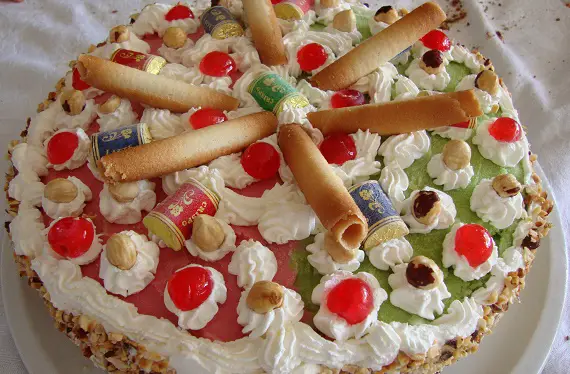 The cake in the photo was made by my husband's mum. Being Sicilian, it was full of delicious ice cream. If you haven't been to Italy then you are in for a real surprise. You will taste the best ice cream ever sitting in the sun in these pavement cafes. You can use my travel resources here to get around Sicily and Calabria. Tell us about your experience in the comments below. Subscribe to receive new posts.