My best tips to get the best out of southern Italy in only one or two weeks. If you can however stay longer, then longer is better. If on the other hand, due to work constraints, you might only have one or two weeks holiday then here are some tips on what to see and do in southern Italy.
Tip one – have breakfast at the bar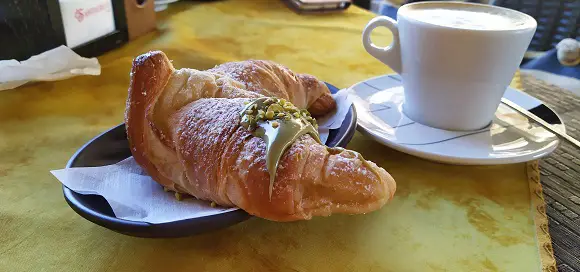 Some people may have booked bed and breakfast at the hotel or B&B but if you can spare one morning having breakfast at an Italian bar is something quite special. Depending on where you have chosen to stay, you could have breakfast in the village square or perhaps overlooking the sea. One thing is sure, it will be a tasty experience. The southern Italians usually order a croissant and cappuccino or espresso.
They are freshly-baked and served with different fillings such as apricot jam, pistachio cream, nutella and many more. You can read more about the bars here. After eating one of those, you can skip lunch but this is something the southern Italians would never do. Lunch is a very important affair in southern Italy. In fact, most of the conversation is always about food. You can read more here about bar culture.
Tip two – use public transport
Using public transport to get around has never been easier. It may not have been the case several years ago, but I have been using it quite a lot and can confirm that not only do they use modern air-conditioned trains and buses, but they are also reliable with timetables. You probably find this hard to believe but all public transport in southern Italy has been upgraded and still very very affordable. You can even book your train online and just show your booking on your mobile phone or perhaps have a print out of it just in case your battery goes.
Tips three – paradise beaches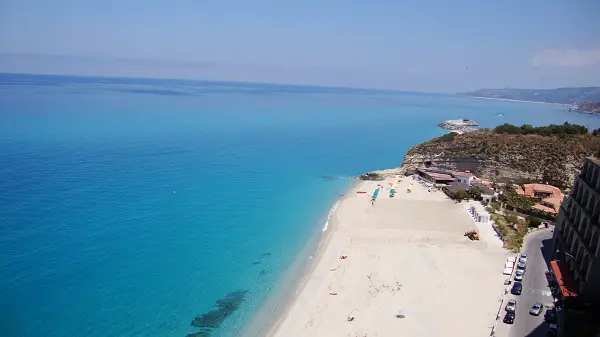 Many of the beaches as we know are a paradise. You can still find many of them without lidos and of course many offer this service. The beaches stretch for miles so you can decide if you want to enjoy the beach completely alone, especially in Calabria or share it with many other sun-worshippers. The sea is always warm in the summer and will delight you with that emerald, blue and turquoise colour. Many of the beaches are now blue-flag ones.
Now after COVID, there is so much demand for one of those sought-after sunbeds that you might not be able to find one. Make sure you book in advance if you plan to stay the whole week or two. The cost varies from 10 euro to 15 euro for one day. The more days you book, the cheaper it is. I usually just take my towel and sit on the beach free of charge.
Tip four – go on a boat trip
Southern Italy is blessed by its wonderful sea and the best way to see it is by going on a boat trip. You will find many boat trips going along its coastline or even to its spectacular islands such as the Egadi and the Aeolian islands. Many offer stops for snorkelling and swimming. Make sure you visit the Aeolian islands if you are staying in Calabria. This is a real unique experience being able to see Calabria and Sicily in one holiday. You can read more about it here.
Tips five – eat local food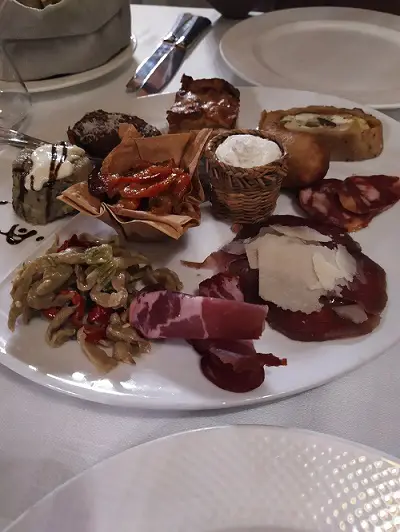 It is an absolute must to eat local food just like the way they cook it at home. You can find this in most restaurants, but especially in a farmhouse restaurant (Agriturismo). Most of the local products are grown around the farm so you can be sure to eat the most authentic local food of the area. It is important to book these places as they are very popular with families, especially at weekends.
Make sure you choose the antipasto rustico, which is a selection of hors-d'oeuvres. It is served as a starter but I am usually stuffed after I have eaten one of those. They are usually huge and I find it strange for southern Italians to eat a pasta course, second course and dessert after it. I do not know how they do it.
Tip six – visit museums
There is so much history in southern Italy that is an absolute must to visit its countless treasures, monuments and museums. I noticed that in most villages and towns in southern Italy, there is a people's museum. These are the best places to visit to learn about the local culture. Most of them are free. One of my tips is to study the opening times as some of them may only be open at the weekend.
Tips seven – go to a local festival
The festivals all throughout the year are definitely worth going to. Not only can you have dinner with all the typical food stalls, but they are full of entertainment. You can learn about the local culture such as the Tarantella dance, the most typical dance of southern Italy. It is a real dance music evening. There are many food fairs based on the local food of that area. You will always find stalls, music and plenty of entertainment.
Tip eight – go to the local market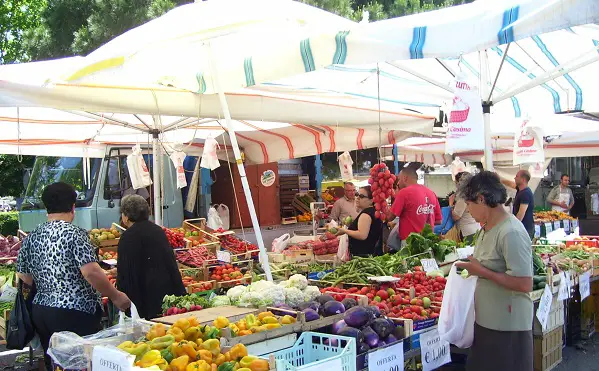 The local market is full of colour and flavours. You will find one in almost every town and market. It usually comes once a week so it's a good idea to check the day so you do not miss it. If however, you miss it that day, you can always find it on in a nearby village as they tend to move from village to village all throughout the week and weekends. You can find local produce, food, clothes and household goods. One of my tips is to only bargain if you cannot see a price.
Tip nine – eat ice cream
There are countless ice cream cafes and bars, some with over 50 flavours of ice cream. I recommend the ice cream bun in southern Italy. It is like a sweet bun filled with two of your favourite flavours. When you ask for an ice cream, they will always ask you which flavours.
You are allowed to choose two to fill your bun, sundae dish, ice-cream tub or cone. You can however take away your ice cream and eat it walking along the seafront or corso. Many families do this. The ice cream in Italy is the best ever and you cannot leave Italy without having tasted its ice cream.
Tip ten – learn some words in Italian
Learn a few words in Italian. Nowadays, you can even use google or a language app on your phone. It is a good idea to learn just a few words as it impresses the Italians. They appreciate your effort even if most of them will be eager to practise their English on you. If you would like to be like a local, you can read some tips here.
Sometimes when we do not have a lot of time to visit a country, it can be hard to choose what to do. I hope my tips will help you and you can use my travel resources here to get around. Make sure you check out the excursions here as to which places to visit in southern Italy. Happy holidays!