Italians are famous for their wonderful ice cream. They eat it in different ways; in a tub, or in a bowl, sometimes with espresso poured over it, the famous affogato al caffè, they eat it in the form of a wafer cone but what about this delight?
Brioche con gelato is the Italian name for this local delight. It is very common to find this in bars in the South of Italy. They say that even northern Italians find this delicacy strange.
Ice cream flavours
I usually have one of them at least once a week with my favourite flavours pistachio and hazelnut. You cannot NOT eat ice cream in Italy. Besides the usual cone and tub, you have to try this local speciality.
I remember the first time when one of the locals asked me to try it, I was shocked. I thought you could only eat a bun with jam or cream but never ICE CREAM. To my surprise, it was more than good and that was it, it became my weekly treat.
Home-made buns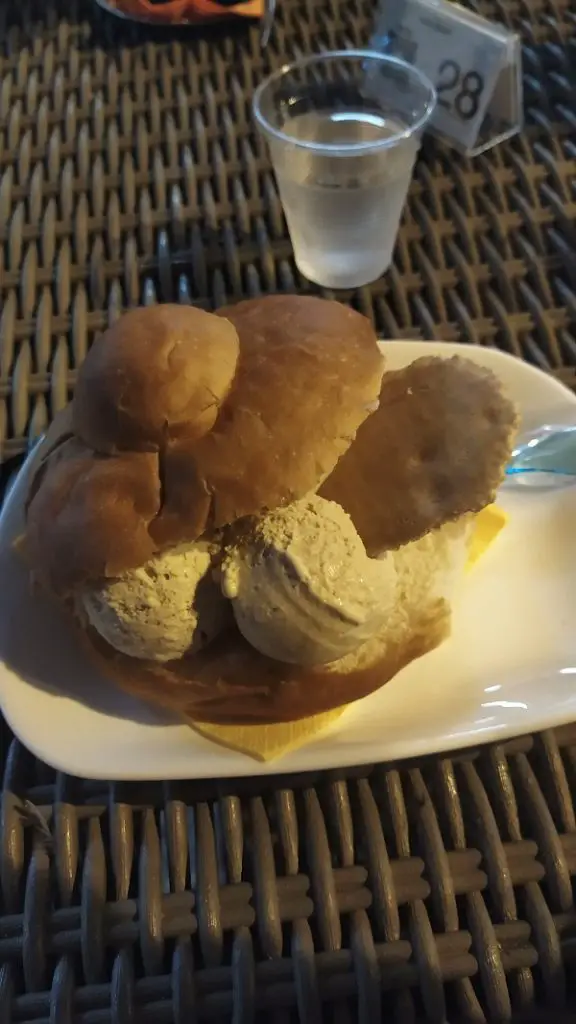 You can ask for any flavour and they scoop it all into those wonderful home made buns. You can even skip lunch if you have one of those. The ice cream is loaded into the bun and they never skimp on portions. Read more about these here.
You can even get whipped cream on it as an extra. I have to watch the calories so I avoid the whipped cream. Once this delicious texture starts to melt into the bun, that's the best part, you want to eat more and more. They cost about 2 euros depending on the place and the bar. Check out the video to see an extra large one and a typical Sicilian bar.
A local delight
I often see many locals eating them. Relaxing in a pavement café eating those delicious delicacies. I prefer to eat them early evening so they don't melt so quickly, especially in summer. Make sure you try them when you visit here. Che dolce vita! Read more here.