Have you heard the Neapolitan saying "see Naples and die"? When I first heard it, I thought it meant something negative. Quite the opposite, it means you will love it. I couldn't agree more. Every time I visit Naples, I see something different. The city is so vast and it doesn't matter how many times you have been, it is difficult to cover all of it.
Teaching English in Naples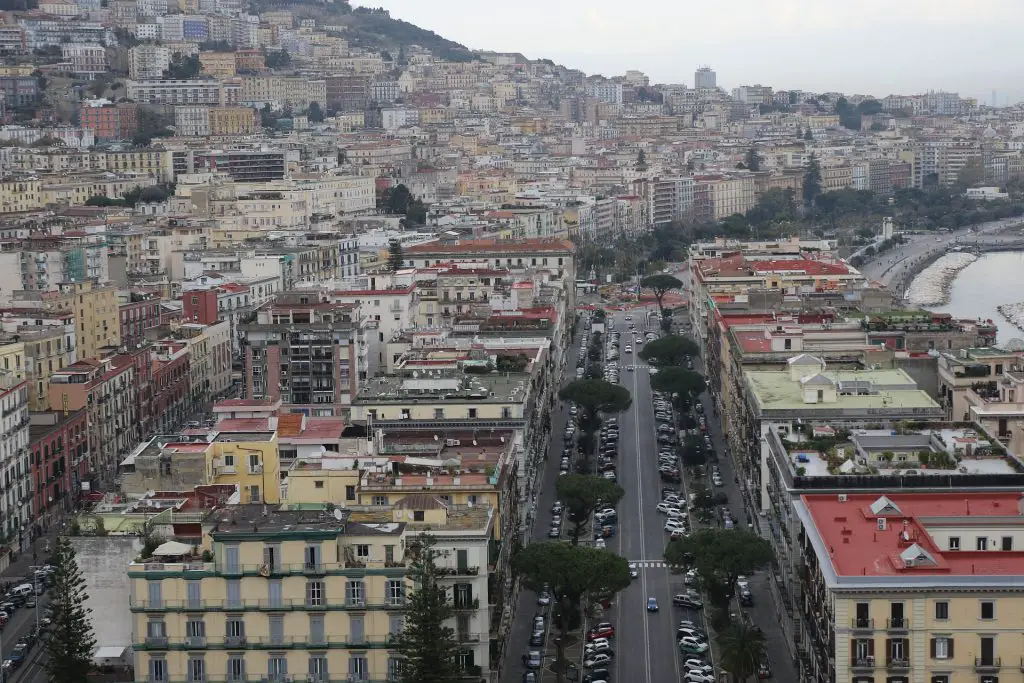 I wanted to spend more time in this city. In the past I had accompanied groups here once a week from Sorrento. Unfortunately, we didn't stay overnight. I definitely recommend seeing Naples at night. It is amazing seeing all the lights illuminating the city and the port area.
I had also done a teaching course in Scotland and knew that one day I would have to stop living out of a suitcase and stay longer in one place. After many summers as a Tour Manager in Sorrento and winters in Madeira, Cyprus and the Canary islands, I decided to spend one winter teaching English in Naples.
All I needed was my TEFL certificate stating that I had completed a certain number of hours and passed the course. That certificate would be my passport to travel around the world. Instead, I chose Naples. I was lucky to have found a good school, which also provided accommodation for the teachers.
My Neapolitan accommodation
At the beginning I had a room in a large flat sharing with 3 university students. Each of us had our own room and shared the kitchen and bathroom facilities. It felt strange sharing with students as I had expected to be with other teachers but they said they hadn't arrived yet and this was only going to be temporary. I couldn't complain.
The room was large and bright even if I was looking onto other peoples' windows. This is something common in Naples. I unpacked my things and was ready to experience the real Naples. The students who I shared the flat with came from other regions of Italy and insisted I explored the city with them. I was thrilled to have their company.
The historic centre of Naples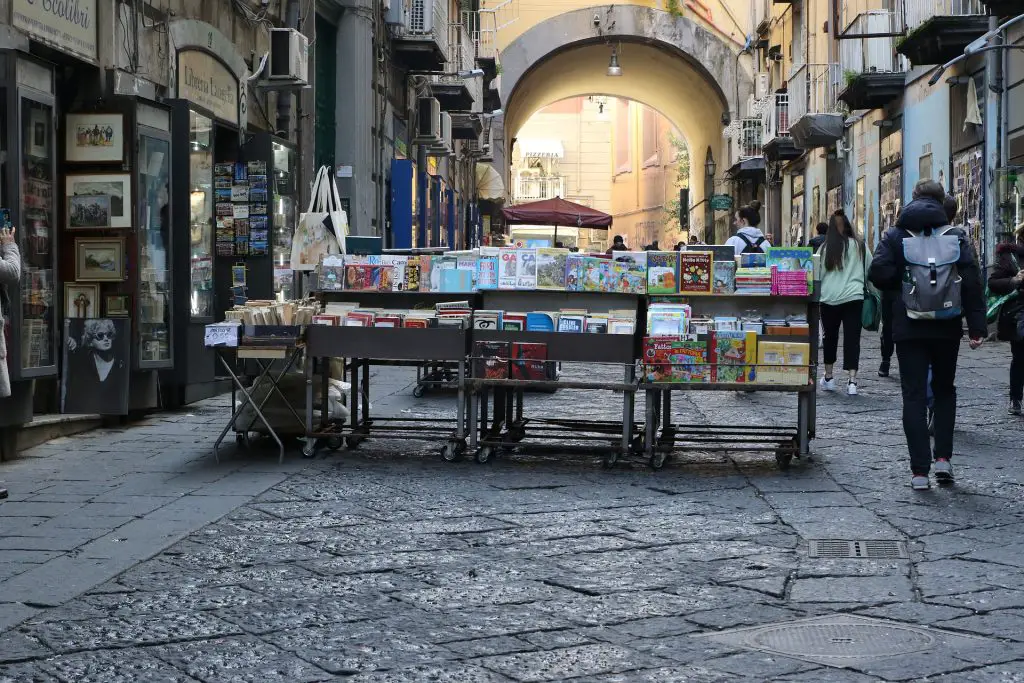 Our favourite place was the historic centre near Piazza Dante, a beautiful square dedicated to the poet Dante Alighieri. At the side of this square, a narrow street takes you along to even more narrow streets, including the cloisters of Santa Chiara and its famous bell tower. Walking in the historic centre of Naples is an incredible atmosphere, a maze of narrow streets. Besides countless attractions, churches and squares, there are plenty of old-fashioned shops tucked away in all corners.
Artisans skilfully making these life-like figurines depicting Neapolitan daily life. Via San Gregorio d'Armeno is a real treat at Christmas time when you see them making nativity cribs. We often ate street food which certainly does not lack in Naples. You can smell the bread early morning from the bakeries if you happen to stay out to early hours of the morning, especially at weekends.
The greenery of Naples
There is always some street performance or live band playing in the street, even in winter. The historic centre is the real Naples. Neapolitan people love to spend time outside, regardless of the season. You will see plenty of life here all year round. You can visit at any time of the year. If you decide that it is time for some tranquillity, you only need to go to the many parks around the city, beautiful well-kept parks such as Capodimonte, Villa Floridiana, the Villa Comunale and others.
It really feels like you are in another world when you go to these parks. Everything is very peaceful and you can forget about the hustle and bustle of the city. I would often go to the parks when I needed some tranquillity. There are plenty of flowers and relaxing areas as well as the most spectacular views.
The luxurious Neapolitan villas of Posillipo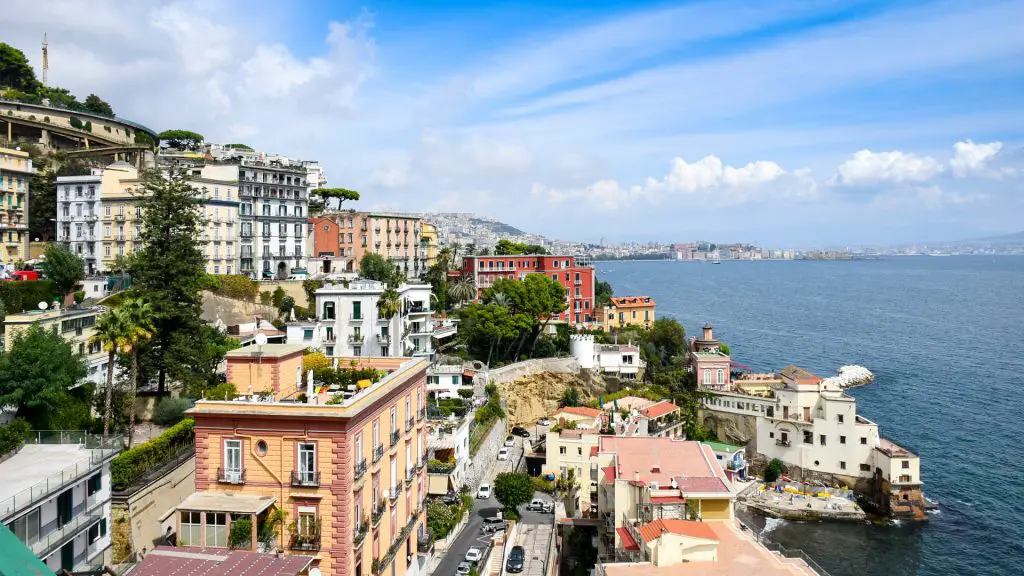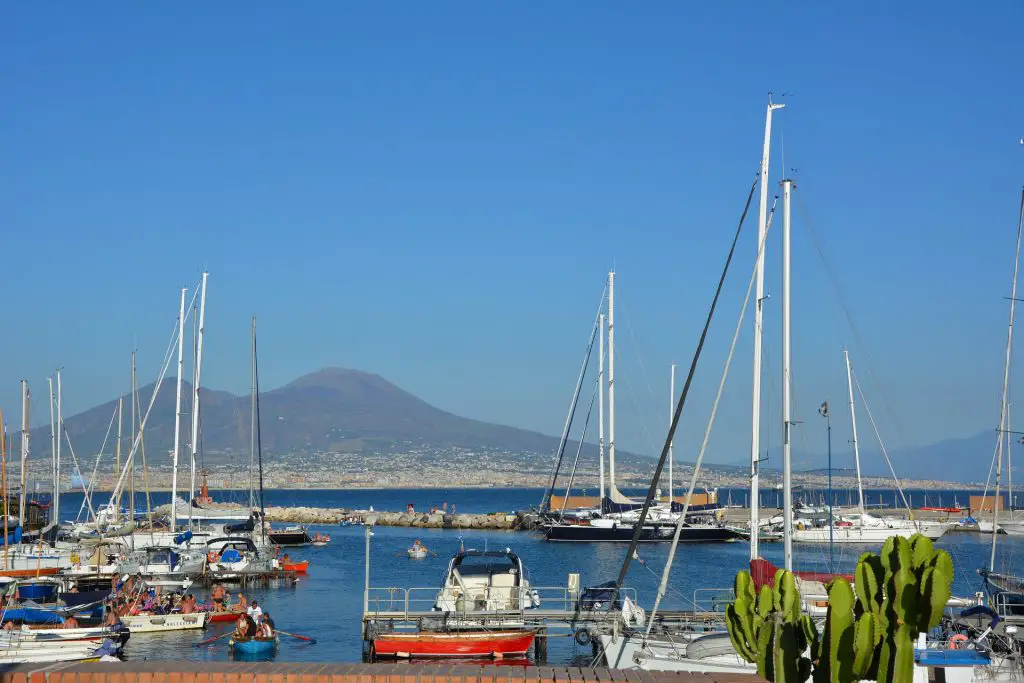 The school often sent me to Posillipo to give private lessons. Posillipo is an area where you can only see luxurious villas clinging to the tufa rock face overlooking the sea with Vesuvius in the background. I will never forget this view. Posillipo is of course where wealthy people live. I loved going to peoples' homes to teach. It was an opportunity for me to get out of the classroom and experience Naples' public transport.
I took the bus to Posillipo and could not believe the views as we were getting higher and higher up this hill. The views overlooked the seafront via Caracciolo and the port of Mergellina. It is a pleasant seafront and stretches for miles and miles. I noticed many luxury yachts moored in the port.
Neapolitan pastiera
The view was even better when I went inside some of these villas. Often I had coffee on the terrace and it was difficult to pull myself away from this incredible sight. Posillipo is so different to the rest of the city. Easter is a wonderful time to be there. Make sure you eat the traditional Easter tart pastiera. It is sold in every bar and patisserie.
It is delicious. Many of my students made it for me. It is now my favourite cake. The sad thing is that they only make it for Easter or Christmas. The Neapolitan people usually make this tart on Thursday, the day before good Friday and usually make half a dozen for friends and relatives. It's marvellous walking through the streets of Naples at this time of the year. The smells are unbelievable. It is made with ricotta, wheat, orange, lemon peel, orange water, candied fruit and vanilla. See the recipe here.
Vomero in Naples
Can you imagine waking up to that view every morning? I wanted to stay longer but had to go back to reality and my lodgings. By then I had moved out of my accommodation with students and shared a flat with my fellow teacher Morris near the port. I was lucky to live near Beverello port as for me, it was one of the best places to be in. I was close to everything, Sometimes, I was sent to teach in Vomero. It was a nice experience going there.
I took the funicular from the elegant funicular station close to Via Roma, the main shopping area. Vomero is also one of my favourite places in Naples. Another favourite for wealthy residents. Just a short ride in the funicular and you are almost on top of the city with the most incredible views.
There are elegant shopping streets, wonderful parks and plenty of bars and restaurants. I met many friendly Neapolitan people. One lady would invite me to have lunch before our lesson. What a treat!
The Neapolitan school
The Neapolitan food is delicious. I tried everything, including these wonderful pastries. The students invited me to parties, events and exhibitions all over Naples. I definitely recommend teaching English in Naples. Although not all schools are the same, it is worth doing research before picking one. I also enjoyed teaching in a classroom. It was a modern private school with glass everywhere.
I could see my fellow teachers teaching their students. The facilities for the students were excellent, which included a coffee corner. A great place for the students to socialise including teachers. Living near the port gave me the opportunity to visit Sorrento, mostly at weekends. Only 30 minutes on the hydrofoil and I was in this beautiful place. You can read about my weekend from Calabria to Sorrento here. I also went to Procida, Ischia and Capri.
Must-do things in Naples
I did not take many pictures when I was working in Naples as I didn't want to draw attention. Now I completely regret this. You can watch videos of Naples on the you tube videos and see photos that have been taken by excellent photographers. You can also see more of their work by clicking on their name below the photo. I also felt very safe in Naples. You never feel alone. The people are so friendly, they can't do enough for you.
Make sure you visit the Archaeological Museum in Piazza Museo. it is full of sculptures, paintings and objects from the Archaeological sites of Pompei and Herculaneum. I visited these often. The Angevin castle near the port and the Royal Palace are definitely worth a visit. Perhaps a performance in the San Carlo theatre opposite the elegant shopping arcade Galleria Umberto I You can read about more things to do in Naples here.
Make sure you stop for coffee in the elegant early 19th century coffee bar Gambrinus for their pastries and coffees near the beautiful Plebiscito square. It is like a museum within itself.
There are far too many attractions for me to list but you can see some here. You will also fall in love with Naples and perhaps even teach here. The saying "see Naples and die" is true for many. You will keep coming back.