It's that time of the year already! Where does the time go? It's that time when you are thinking about how and where to celebrate Christmas. I would like to share with you my Christmas experience in southern Italy. The climate is quite good until the end of December. I usually spend Christmas in Sicily.
Christmas cribs and shopping in Palermo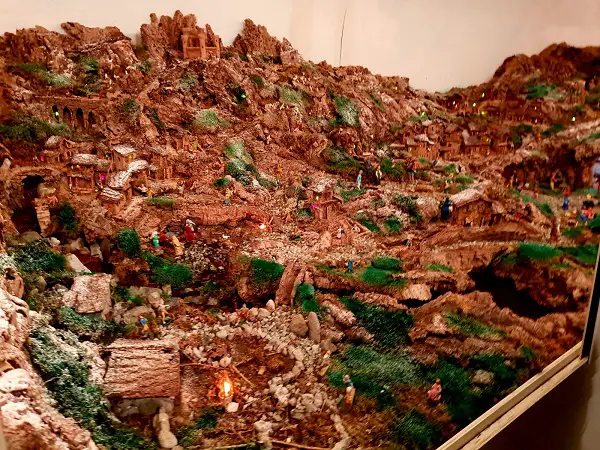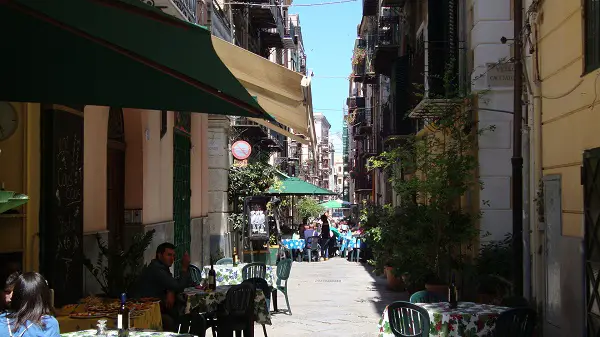 We left from Villa San Giovanni in Calabria and took the ferry to Messina. From there we drove to Palermo. After a couple of days rest, we went Christmas shopping in Palermo. The atmosphere is incredible at this time of the year not to mention the Christmas decorations. There are never enough decorations in Palermo. Most people decorate their homes with a large hand-made nativity crib. You can see many of them in the streets, especially in via Maqueda.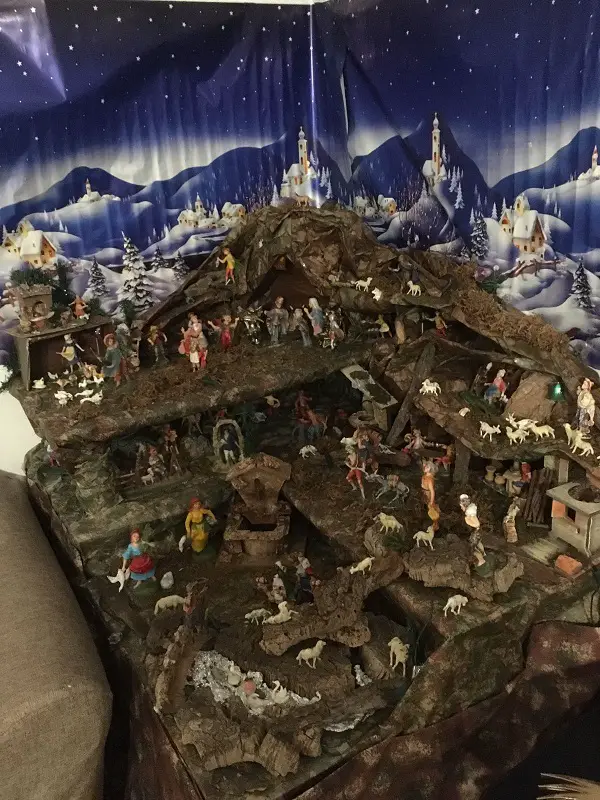 This is a picture of my mother-in law's. She decorates it with moss. There are many little figurines showing daily life and the scene of the Christmas crib. The streets are full of stalls displaying candies, noughat (torrone) and other goodies. There are those who roast chestnuts on street corners and of course, the shopping. A shopper's paradise. There are shops of every description; stores, designer shops and those old-fashioned shops that we just love.
The window displays are an attraction themselves. You can spend hours browsing in the shops. We bought lots of Christmas presents before sitting down to a delicious cannolo and cappuccino. My husband would have his usual sfince di San Giuseppe (fried pastry filled with ricotta and candied fruit). Naturally, he would have it without the cappuccino. I have to be honest, I enjoy eating a sweet pastry with a cappuccino.
Churches and Christmas markets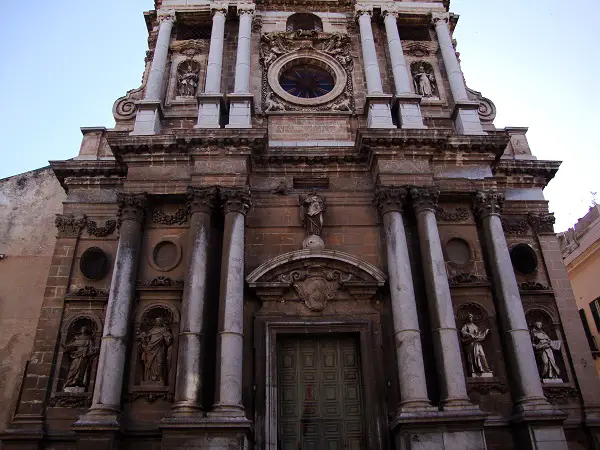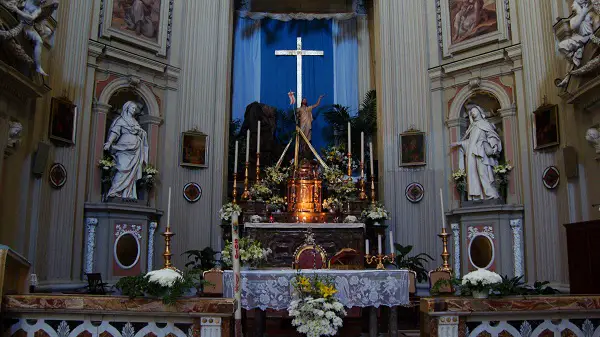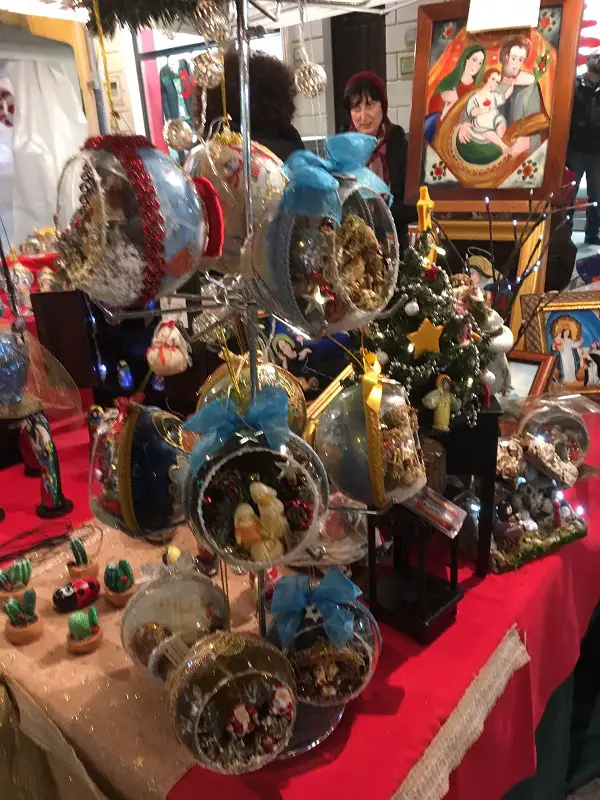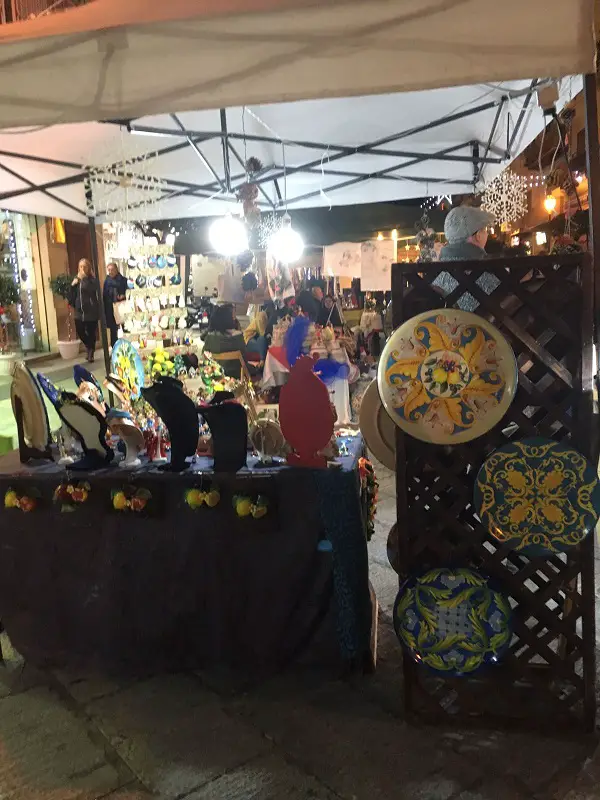 At one time he had to wait until the 19th of March to eat this delight as people ate them only on that day in honour of San Giuseppe. Nowadays, you can find them in the bars in Palermo at any time of the year. The next day it was time to go to Palermo airport to pick my mother and sister up. They were coming for Christmas and New Year and were spending a few days in Palermo.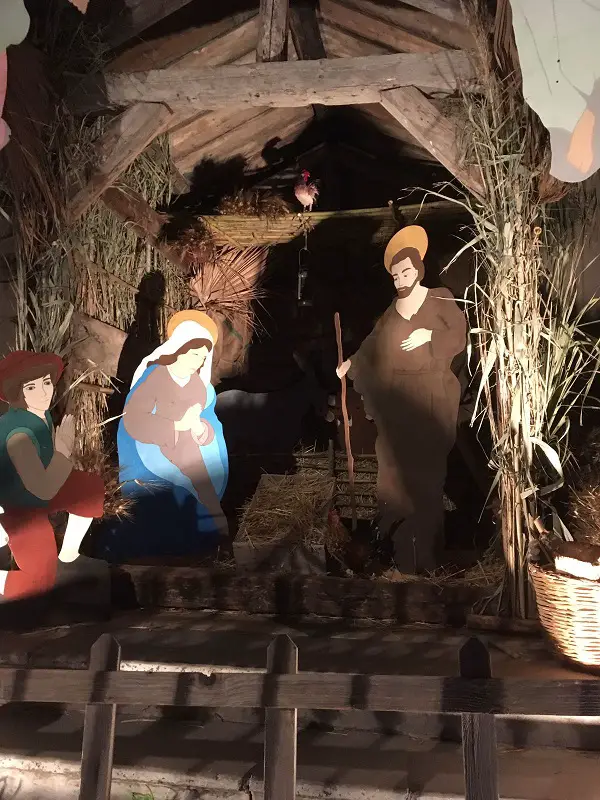 The city is full of Christmas markets with stalls displaying festive ornaments and figurines. We spent hours walking around them. The church doors are always open with people coming and going looking at the wonderful Christmas cribs as well as attending mass. Some of these churches are real works of art. It is a great time to visit the churches of Palermo.
Christmas eve traditions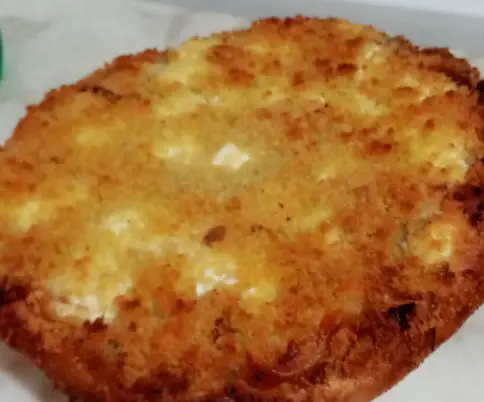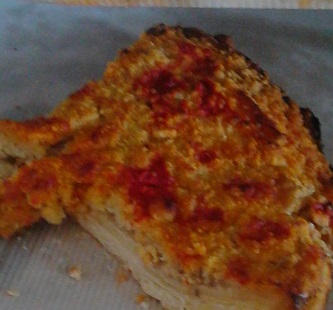 It was Christmas eve and we were getting ready for a Sicilian tradition in my husband's home, sfincione and pizza before the huge Christmas lunch. Sfincione is similar to a giant focaccia with ricotta, anchovies, fried onion and tomato. Make sure you try this when you come to Palermo, it's delicious. We also had the white version without tomato. There were his relatives, niece and nephew and a few other guests. Once we had all indulged in that delicious sfincione, it was time to open the Christmas presents.
I found it strange opening them on Christmas eve. I was used to opening mine on Christmas day. It would look odd if I refused to do so. Those who had exchanged their gifts looked like they were waiting for some response to make sure they had chosen the right gift. I slowly started to tear the paper but deep down, I wanted to wait until Christmas day. I knew that this was their tradition and I had to respect it.
Christmas mass and gifts
When I saw the others tearing off the paper as if they had never received a gift before, I did the same. Once they opened all the presents, everyone kissed and hugged each other, thanking them and others looking at them strangely wondering why on earth they had bought that particular gift. Presents aside, everyone got tucked into more sfincione. Once everyone was happy with the company and food, it was time to go to bed.
The appointment for the huge Christmas day lunch was 2pm. The next morning we went to mass. This time you had to stand at the back of the church as there were no seats available. The atmosphere was amazing. Extended families took up the whole row of the long church benches in their most elegant attire. More people were coming and filled every corner of the church.
The climate and huge Sicilian feast
The music and the sound of the choir was so powerful that it brought tears to your eyes as well as the nativity scene. Everyone was so joyous. After mass, it was time to go for a walk. It was sunny and I felt over-dressed for that kind of temperature. I slowly started removing layers until I could at least feel comfortable in that hot climate. It was strange for Christmas day. I could not quite understand how the people wearing black clothes actually coped.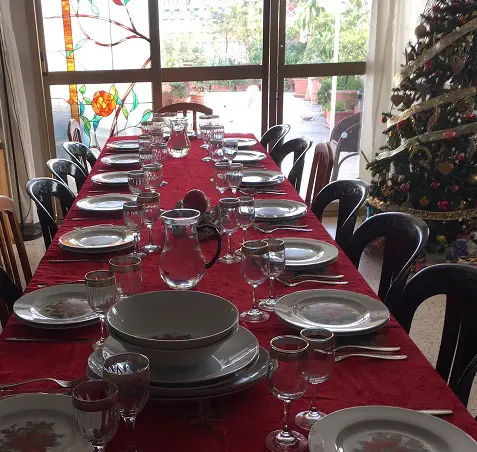 You can also read about my festive weekend in Taormina and Santo Stefano di Camastra here. It was time to head back to my husband's home. We were the first to arrive then the relatives and guests who had joined us the night before. We were many people in one room. Luckily the room was large enough to accommodate all of us. It was fascinating watching everyone as they chatted, hugged and kissed each other.
Typical sicilian dishes and grandmother
The grandmother for me was the real star. It was incredible at the age of 87 how she used her multi-tasking skills. One minute she was helping with the cooking, then seeing to all the guests making sure the table was properly set. The next she was coming back and forwards with bottles of wine and water and dare tell her to sit down and relax, It would have been world war 3.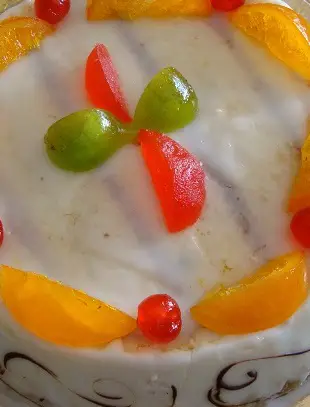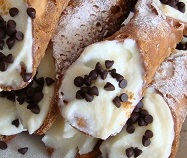 We started with an antipasto of cured meats, assorted cheeses, olives, vegetable fritters, marinated anchovies then aneletti al forno (ring-shaped pasta with ragù, peas and tuma cheese baked in the oven). The main course was brociolone (rolled meat with raisins and pine nuts covered in a tomato sauce) as well as sausages and roasted artichokes. We ended the meal with the moment we had all been waiting on, the Sicilian cassata cake as well as cannoli, bigne cakes filled with ricotta, fig-based biscuits and other delights.
Sicilian desserts and tombola
We were too full to even look at the panettone with spumante, but some of us managed to have a slice of it. Then there was fruit with the most delicious oranges and mandarins, sliced pineapple drizzled in strega liqueur and varied nuts. After all that food, they started playing tombola (bingo). It was interesting as they used pieces of orange peel as counters. We all had to play even if some of us were reluctant to do so.
After a couple of hours, the kids took to the play station completely ignoring the adults who were getting louder as they had consumed large quantities of wine and spumante. Next was the selection of Sicilian liqueurs such as cream of Pistacchio, limoncello, malvasia, passito di Pantelleria and the famous marsala.
At the end of the meal, we had espresso coffee. After 6 hours of eating, chatting and playing tombola, the guests decided it was time to go home. I wanted to take a video of our day but my mother in-law is quite reserved so I apologise. You can see a family celebrating Christmas in the video below:
Boxing day and departure for Calabria
Boxing day was exactly the same thing but eating all the left-overs from the day before. After a couple of days of rest from food and relatives, we headed back to Calabria just in time to celebrate the New Year. You can read about the New Year in Calabria here. You can also learn how to cook traditional dishes and have lunch with a family in Palermo at anytime of the year. You can see details here. Please check for Christmas day.
There are many hotels that organise Christmas lunch in Palermo such as Grand Hotel et des Palmes or the Dafne farmhouse. You can read their Christmas lunch menu in the link above. Please note that most restaurants close for dinner on Christmas day. It is a great opportunity to spend Christmas in Palermo. Read more about Palermo here. Whatever you do and wherever you are, I wish you a merry Christmas.