There are incredible walks all over Calabria. Imagine seeing a Carthusian monastery, churches and museums all in one day. You can when you visit Serra San Bruno. It is located in the province of Vibo Valentia close to Bivongi and Stilo. The Carthusian monastery was founded by San Bruno of Cologne in the 11th century. He also founded the Chartreuse in France in 1084. I would like to share with you our walk around this incredible place.
The journey to the monastery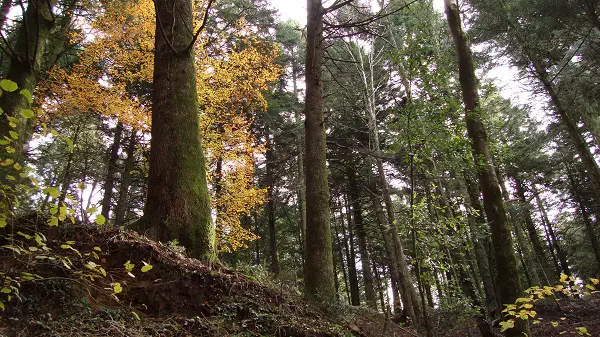 We took the route from Bivongi as I wanted to drive through this spectacular forest. It is definitely a must, though the road is a little winding. Bivongi is the land of vineyards where they make the famous DOC wine. It is a perfect place to start this journey of peace and nature. The thick forest was never-ending. Trees surround you from every direction, some tall and bare, others were beautiful green and silver fir trees as well as larch trees, typical of Calabria.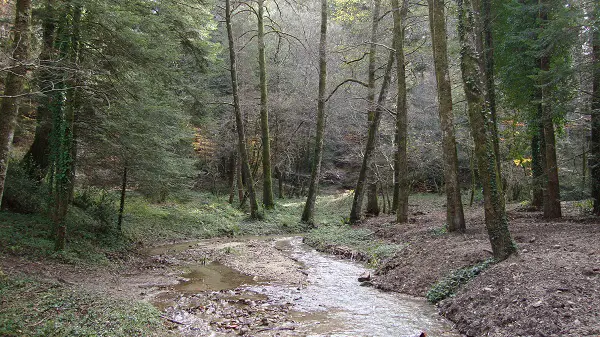 I thought it was never going to end, that was until we finally saw light at the end of the tunnel. The light was so bright with the most incredible colours, being the autumn season. Everything seemed so silent and peaceful. You could not hear a pin drop. A perfect setting and silence for the monastery. Our first stop was the monastery.
The monastic rules in Serra San Bruno
Unfortunately, women cannot enter due to strict monastic rules. However, there are specific times and days when men are allowed to go in. We could only admire this imposing structure from the outside. I was hoping to get a glimpse of the monks in their white robes or hear them chanting softly, but no such luck.
The positive thing is that both men and women can visit the museum, which is located at the side of the monastery. This is open to the public. Sadly, it was closed when we went that day. You can see some pictures of the museum here. It gives us some idea of how the monks live in this closure. You can see their simple belongings, some individual cells and objects they used and still use today.
The water features near the monastery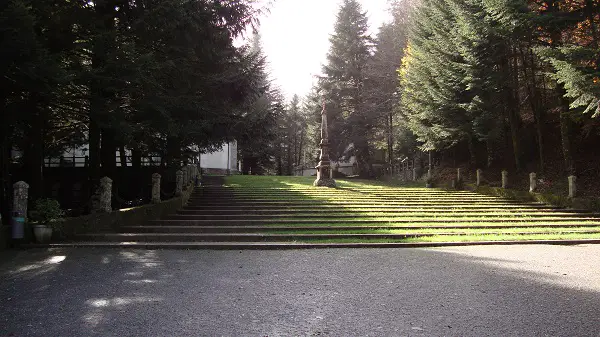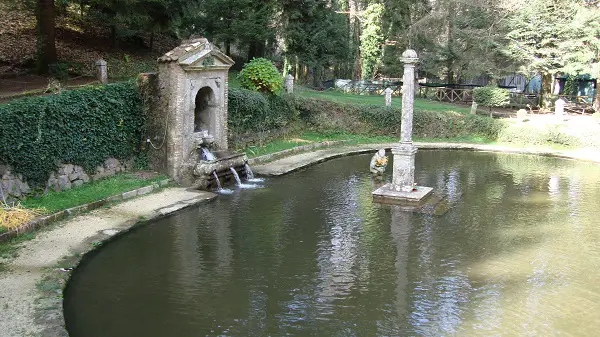 In between prayer and contemplation, they had some chores to do such as gardening, growing vegetables and other works. You can see the sanctuary of Santa Maria del Bosco where San Bruno lived and died. There lies the sculpture of the saint with a large crucifix across his chest. He seems to be leaning on a small skull. You can also see a statue of the saint in the large pond nearby.
The water goes half-way up to the statue's waist. They say he did penance in these waters. There are water features everywhere from ponds, springs and wall fountains. It is no surprise that the saint established the monastery in this spot. Nature is stupendous here. There is even a small botanical garden with various shrubs and plants.
walks near the monastery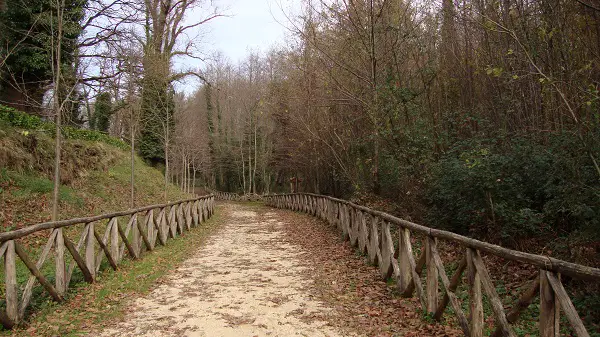 The monastery is close to fields and trail paths with wooden foot bridges. We did one walk which lead us into a forest and another one passing fields. we could actually see cows roaming around outside the field. I was a little worried not to mention the bull in the other field. We saw a rustic-looking restaurant nearby and decided to have lunch there. I ordered a risotto with sila porcini mushrooms and some local wine.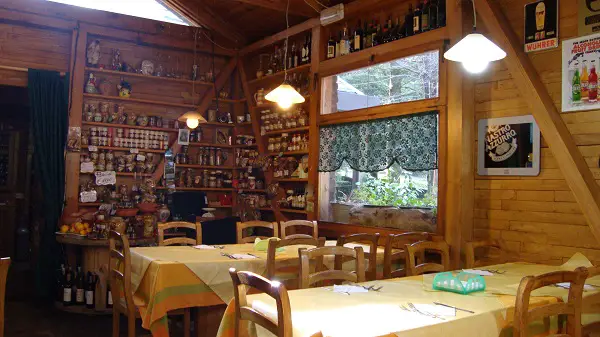 After the restaurant, we headed to the town centre. It is a pretty town with many old-fashioned characteristic shops and bars. You can do plenty of shopping there as well as buy typical products of the area and find religious souvenirs. They are usually in the form of rosary beads and picture frames of the saint. There are many wonderfully ornate churches you can visit and pleasant squares with pavement cafes where you can relax and watch everything going on.
Ferdinandea close to Serra San Bruno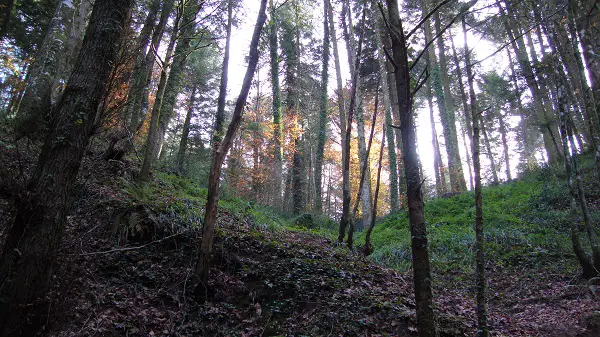 The houses are colourful with narrow streets. A popular town centre for local people and tourists. It can get very busy at the weekend as many families come here on a Sunday. Not so far away from here is Ferdinandea, once the royal hunting grounds of King Ferdinand of Naples. If you drive through the forest, you can still see the stone hunting lodge from the outside, which looks slightly in disrepair.
Garibaldi used it as a base when preparing for battle. The main arms factory is in Mongiana, now a museum, 10 km away from Ferdinandea, The stone hunting lodge is now private property. It is still worth seeing, especially the drive through the forest.
I recommend visiting Serra San Bruno, Ferdinandea and Mongiana on the same day. It is full of history and interesting museums as well as incredible nature. If you want to stay in the area, you can stay in farmhouses such as Villa Vittoria in Guardavalle, il casale di Antonella in Mongiana or in the Hotel Conte Ruggero in Serra San Bruno. The park in Mongiana, Villa Vittoria is a great place to visit, especially with kids. You can read about the park here. There are some wonderful walks in this area.