Calabria is such a vast land. You are probably wondering which places to see in Calabria. Perhaps, you only have 2 weeks holiday and do not know which place to visit first. There are so many wonderful sights to visit in Calabria so I have put together this 15-day journey for you to discover some of the highlights of Calabria and Sicily. Actually, You would need at least a year to discover everything, and probably that wouldn't even be enough.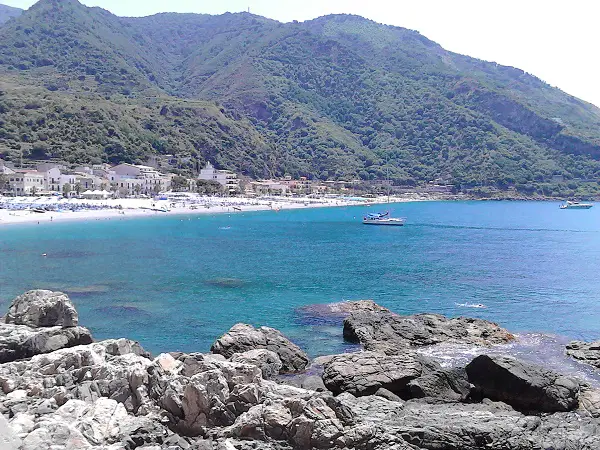 I have been travelling around Calabria for years and still haven't covered half of it. Anyway, you can find lots of information about the towns mentioned in this post all throughout the blog. This post only tells you about which places to visit on a 15-day journey around Calabria, including Sicily.
The Journey from Lamezia to Diamante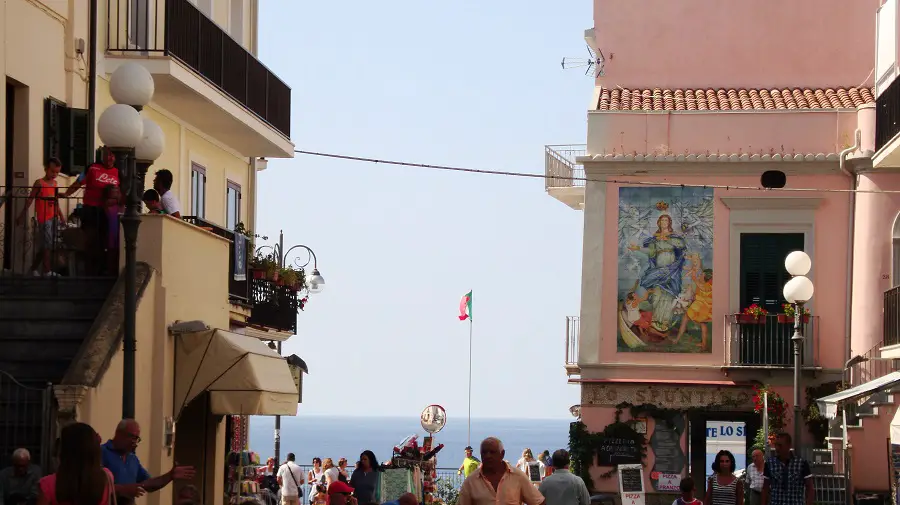 Let's start from Lamezia International Airport. There are flights every day. I recommend renting a car for this journey as it will make everything so much easier. You can book it online here. It's easier to start the journey going along the Cedro Coast from Lamezia Airport. Read more about this coast here. I recommend staying in the town of Diamante (92 km from the airport) famous for its mural paintings, beaches and outdoor cafe life.
From here you can visit San Nicola d'Arcella with its natural arch, pretty town, tower and the towns of Scalea, Maratea and Amantea. 3 days should be enough to see this wonderful coast. If you have more time, you can add more days to this journey. This is for those who perhaps only have 15 days holiday. You can definitely see a lot of Calabria on this recommended journey. It will give you a taste of the Cedro Coast.
The journey from the Cedro Coast to Tropea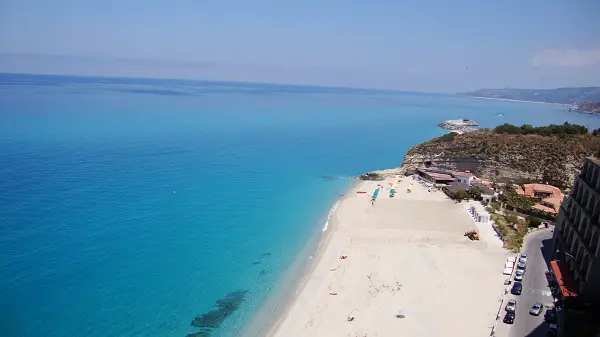 The next 3 nights will be spent on the Coast of the Gods. About 156 km from Diamante. I recommend staying in Tropea or Pizzo. Tropea has one of the best beaches in Calabria and its pretty town centre is full of pavement cafes and restaurants. There are plenty of shops and events in Tropea. From there you can visit Zambrone, Ricadi, Briatico and Vibo Valentia. The next stop is 3 nights in the Jasmine Coast which is about 87 km to Roccella Ionica.
I recommend staying in Roccella Ionica. It is a pretty town with a medieval palace, noble buildings and saracen tower. There is an elegant seafront and the town centre has some nice cafes and restaurants. From here you can visit Caulonia Marina, Gerace and the Archaeological Site of Locri. It is also a good opportunity to visit the Coast of Oranges from there (59 km) without staying overnight. You can visit Pietragrande, Caminia, Stalettì and Soverato in one day.
The journey from Roccella Ionica to Scilla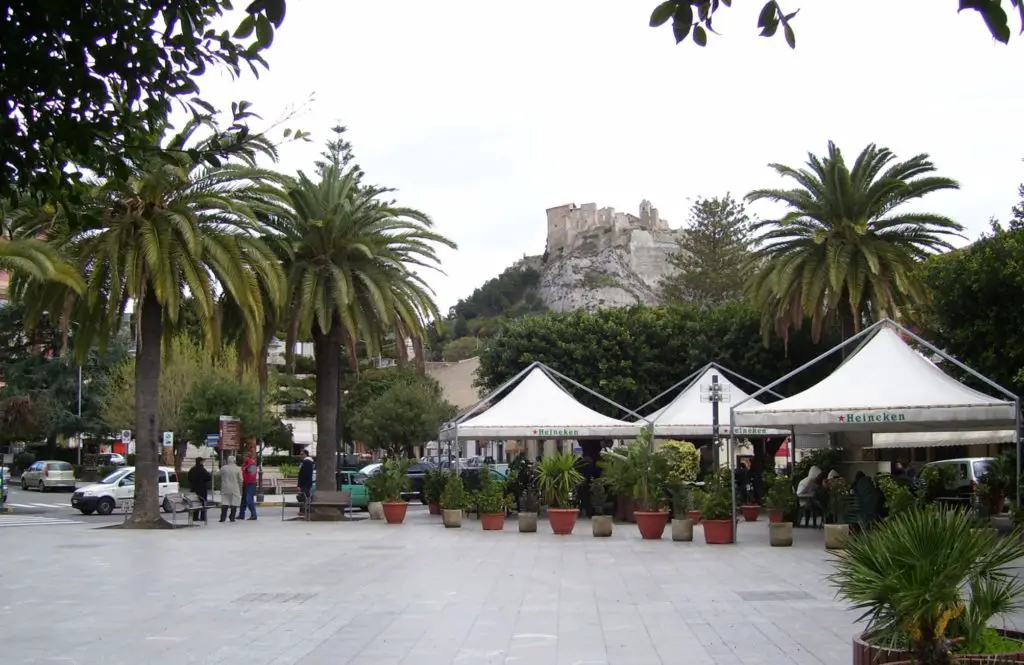 Staying in Roccella Ionica makes it easier to reach the Viola Coast from Roccella Ionica (87 km). The Viola Coast is the next stop on this journey. I recommend staying in the town of Scilla for 3 nights. Read about Scilla here. It is a pretty fishing village with many hotels, bars, restaurants famous for its castle and church as well as the fishermen's district Chianalea.
From here you can visit Palmi, Seminara and Reggio Calabria. There is plenty of shopping and the National Museum in Reggio Calabria, Seminara for its ceramic making and Palmi for its beautiful gardens and views. From Scilla, it is an ideal opportunity to visit Sicily. Scilla is next to the port of Villa San Giovanni where you can take the ferry to Messina in Sicily.
Excursions in Calabria & Sicily
I recommend staying 3 nights in Taormina. Read about Taormina here. You can catch a return flight from Catania Airport or Reggio Calabria. If you want a break away from driving, you can join us on many excursions either by boat or land. See excursions here. There is plenty to see and do in Calabria. Of course, you can decide how many days in each coast you want to stay. I recommend a minimum of 3 nights if not more.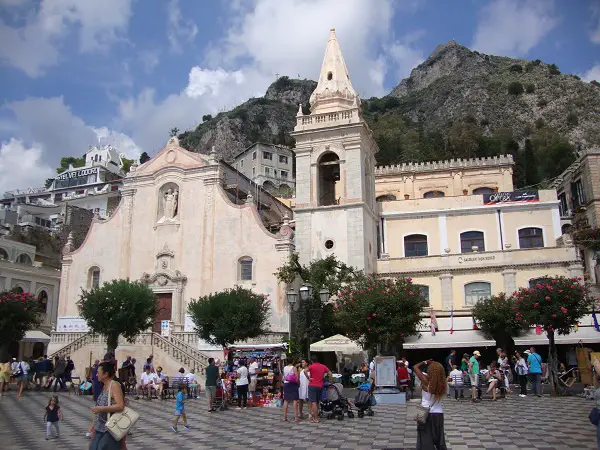 You can also start your journey from Sicily (Taormina). If you want to visit Calabria and eastern Sicily, I recommend flying to Catania Airport and visiting first Taormina for 3 nights or more. You can then take the ferry from Messina to Villa San Giovanni, Scilla and the Viola Coast.
Another alternative is flying to Palermo stopping off at the pretty town of Cefalù for 3 nights and then driving to Messina where you can catch the ferry to Villa San Giovanni in Calabria.
After 3 nights in Scilla you can head to the Jasmine Coast/Coast of the Oranges for 3 nights or more and 3 nights staying in the Coast of the Gods and finally, finishing up along the Cedro Coast close to Lamezia Airport or head up past Maratea to Naples.
You can also fly from Naples Airport. See Naples here from Calabria. You will also find some of these tours I did at separate times written in the blog. I hope this gives you an idea on which places to visit first. The travel resources here will help you get around Calabria. If you go to any of the above towns or try out this tour, Please share it with us. If you prefer to be accompanied, I recommend the tours here around southern Italy.