The Calabrians are true artisans. Some villages are unique for their handicrafts. The people really make use of the land's resources and create many wonderful objects out of ceramic, wood, straw, wrought iron, copper, cane and gold. These traditional handicrafts have been handed down from generation to generation, but are starting to slowly disappear in some villages.
Luckily, there are some young people who are still keen to hold onto these traditions. I would like to share with you some of these wonderful crafts.
Wickerwork in Calabria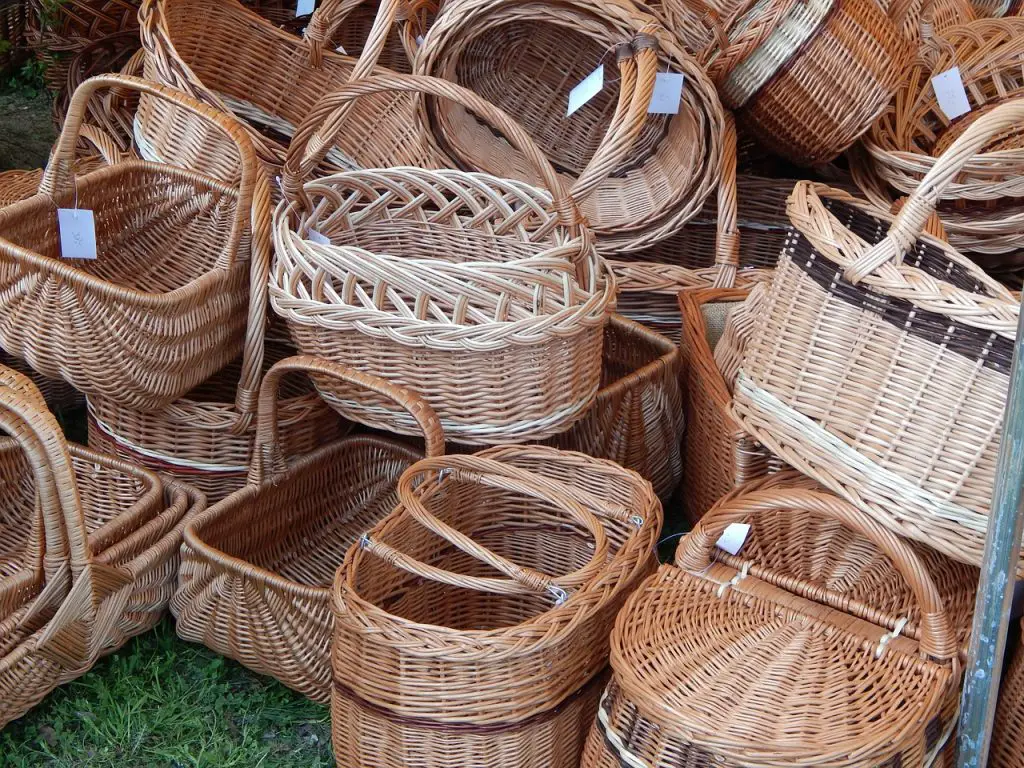 There is plenty of reed in Calabria growing wild in the countryside, especially near rivers and marshes. Some of these stems are gigantic. They pick and boil them. When you boil them, the reed plants change colour and becomes easier to bend, weave and shape. The village of Soriano Calabro is famous for its handicrafts in wicker, especially basket making.
Wood carvings
There is an abundance of trees in Calabria. Wood carvings decorate the churches. We can see some beautiful ones in many of the churches all over Calabria. There are religious statues as well as incredible pieces of art. Calabria's main economy is farming. Many of these wooden carved tools were for agricultural needs.
You can still see these handicrafts today in some of the museums. Nowadays, they use more advanced tools. Lute making is another craft. The Calabrian lyre is the typical string instrument they use for serenades and tarantella. Pipe making is still popular today in Calabria. They export many of these pipes around the world.
Textiles in Calabria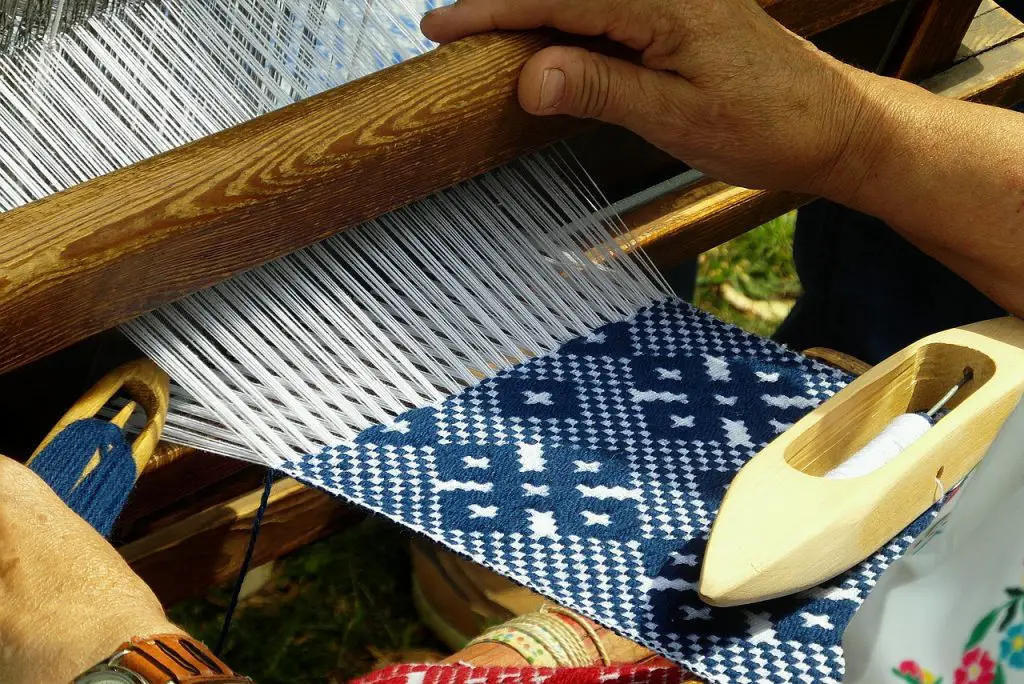 The main raw material they use in Calabria is broom. This flower grows wild all over Calabria. In the past, they picked it and packed it into bundles. Donkeys transported the bundles to nearby rivers where the women would carefully wash them. They would then leave them to dry out in the sun, and finally convert the fibre plant into yarn.
There is an important embroidery centre in Bivongi along the Jasmine Coast where workers use their embroidery and stitching skills to create beautiful pieces of fabric, especially tablecloths, centre pieces and linen for newly-wedded couples.
Many elderly people still carry this on. Quite often, you see them doing it at home. They encourage their daughters to continue this tradition. These fabrics are ideal for souvenirs.
Metal work in Calabria
Wrought iron and copper are the main metals for decorating buildings. We can see this in the monastery of Serra San Bruno and other important buildings. There is an interesting museum in San Giovanni in Fiore where they use copper and gold to make some interesting things such as statues, ornaments and religious objects. It is incredible to see all the different types of machines they use for cutting, sculpting and shaping.
Ceramics in Calabria
Ceramic making is one of the oldest handicrafts in Calabria, especially in Seminara. It is the main ceramic centre in Calabria, renowned for its ceramic masks. The clay is from a nearby quarry which they use to shape the objects. They then bake them in an oven for 12 hours. Once they are cool, they can hand-paint them. You can read more about ceramics in Seminara here.
Traditional costumes in Calabria
Some of the local people wear traditional costumes during festivals, especially at the Tarantella festival. You can read more about this festival in Caulonia Marina here. They make the costumes with the finest fabrics from cotton to silk in bright colours such as red and green. In some of the old villages high up in the mountains, you can see many local people wearing black clothes. This is usually common for elderly women.
The most vibrant costumes are the ones they wear in the Albanian community in Spezzano Albanese. You can see these costumes in the Arbresh museum in Cosenza. There is also an interesting video display on the Albanian settlers in Calabria where you can learn more about their culture and traditions.
There are plenty of museums in Calabria proudly displaying these incredible handicrafts. They still make things by hand and use traditional tools, even if there is newer technology. There are some important handicraft centres with skilled workers keen to pass their skills onto younger people. They hope that the young generation will keep these traditions alive and continue to hand them down.