Easter is a special time in southern Italy starting with Palm Sunday, one week of mass, Easter processions and of course, the huge Easter lunch. Unfortunately, Italy will be in lockdown for this period and there will be no processions or huge gatherings this year. Hopefully next year we can celebrate Easter the usual way. I would like to share with you the A-Z list of Easter traditions in southern Italy. Be sure to watch the video below to see some Calabrian specialities at Easter time.
Atmosphere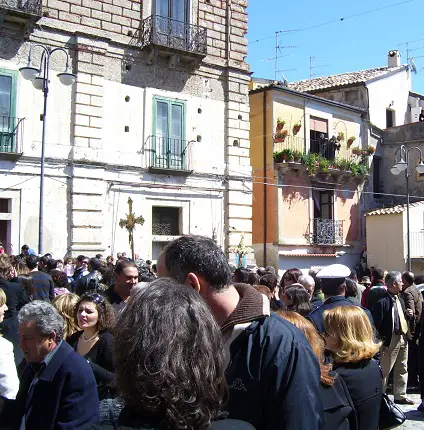 The atmosphere in southern Italy during the Easter period is incredible. Families reunite and enjoy the festivities together. Italian immigrants and tourists travel from all over the world to take part in the Easter festivities. This usually lasts for one week.
Birth – my A-Z list
Christ has risen. In Calabria after mass, hundreds of people gather in squares on Sunday morning to see the Virgin Mary overjoyed when she learns that her son has risen. The black cloak that she is wearing transforms into a light blue one to show that she is no longer in despair and everyone cheers. Similar processions take place all over southern Italy.
Cassata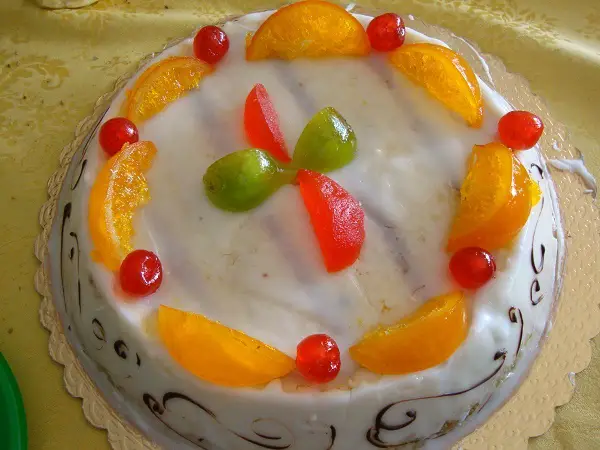 This special cake has to be in my A-Z list. Most Sicilians will have it for Easter day. Its bright colours and ingredients such as ricotta, sponge, marzipan and candied fruit symbolise the coming of spring. It is a real treat and a little heavy as they mix icing sugar into the ricotta cheese but extremely delicious.
You can see those cakes in shop windows everywhere. We had to order our cassata as cake shops in Sicily are very busy at this time of the year. I recommend you do the same. It will be difficult to find one on Easter day.
Delicious food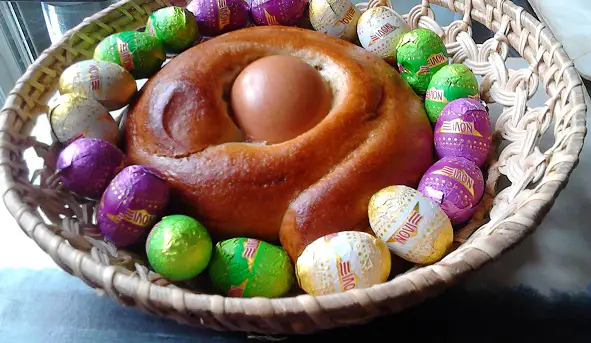 Easter lunch like anywhere is usually a feast, but in southern Italy, it can turn into a banquet. The portions are huge and can start with an assortment of cured meats, local cheeses and olives, two portions of different types of pasta such as cannelloni, lasagne, ravioli, baked pasta, etc… The main course is usually lamb or roast kid with potatoes and plenty of vegetables such as artichokes, aubergines and peppers.
The main desserts are Pastiera or cassata along with different type biscuits such as Calabrian nepitelle (pastries filled with dried fruit, walnuts and almonds, Sardinian amaretti, pupi con uovo in Sicily and Scarcelle in Puglia. Bread is usually accompanied with the meal such as Calabrian cuzzupe bread with boiled eggs or Casatiello from Naples (bread stuffed with eggs, salame, ham and provola cheese). Read more here and be sure to watch the Calabrian nonna in the video above.
Eggs in my A-Z list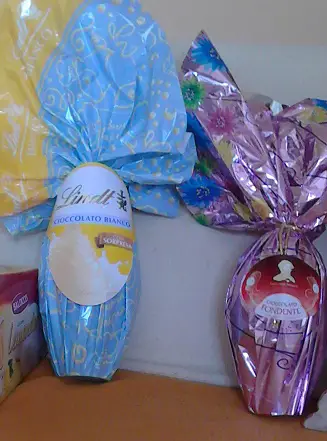 Although chocolate eggs is not part of southern Italy's tradition, you can find plenty of them. They have nice wrapping paper and some with huge colourful bows. I have to be honest, they use rather a lot of wrapping paper and when you finally get to the egg, it looks much smaller than what it was in the shop. Nevertheless, they are delicious, especially the chocolate Perugina and the Lindt ones. You even get a nice gift inside the Easter eggs in Italy.
Kids go crazy for the kinder egg ones. I once bought a pistachio egg and on the wrapping, it said there was a ceramic gift from Caltagirone. I was so happy. If you remember, I go crazy for anything pistachio or ceramics.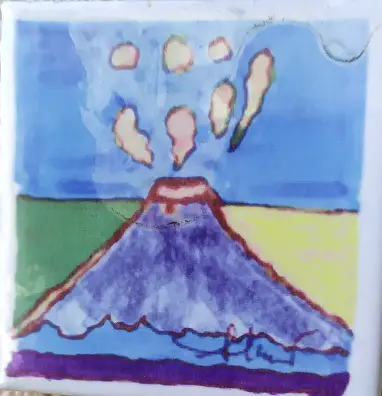 I was excited about the gift, but unfortunately, there was a big hole in the egg and guess what, there was no sign of the ceramic gift. I took it straight back to the shop and they replaced it. The gift in the replacement egg was a small ceramic plaque of Mount Etna. Going back to the real meaning of eggs, they mean fertility, new birth and you will find them in many of the breads mentioned above.
Grain
This is a very important ingredient in southern Italy. It is definitely among my A-Z list. Grain is the symbol of the resurrection of Christ. They soak the grain for about 24 hours or you can buy the pre-cooked one for the pastiera cake (Neapolitan Easter tart). This cake is also eaten in Calabria and Puglia as well as Naples. The tart contains wheat, ricotta, candied fruit, orange flavoured water, lemon and spices.
They start making this on the Thursday before Good Friday so they can make many and give them to Friends, neighbours and relatives. You can smell them everywhere in Naples when walking along the streets at this time of the year. See more about Naples here.
Holidays
No one works during this period. Schools, offices and public buildings close for this period. Children usually have one week of holidays.
Italian Easter
An Italian Easter is about remembering Christ, attending mass and processions, baking Easter cakes and biscuits, but above all, eating lots of food.
Joy
It is a wonderful time to see Italy at this time of the year. Most people are full of joy as their families return from different parts of the world. People are happy to have time off work and take part in the festivities. Eating in southern Italy at this time of the year is a real joy and an important affair.
Kindness
This should be at any time of the year, but somehow you really notice it during the Easter period. They give cakes and biscuits not only to loved ones, but neighbours and friends as well as citrus fruits.
Lamb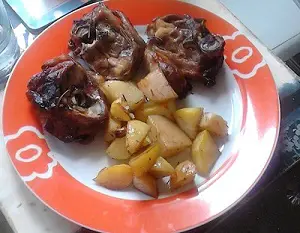 It represents Christ. They make sculptures with marzipan in the shape of sheep in Sicily (almond flour, icing sugar and water are the main ingredients for marzipan). Another essential in my A-Z list. They put the almond paste into a mould and shape it. You can then add colour to it. They insert a small red flag on the back of the sheep or a red bow, symbol of the triumph of Christ. Roast lamb is usually the main dish on Easter day.
Mass – in my A-Z list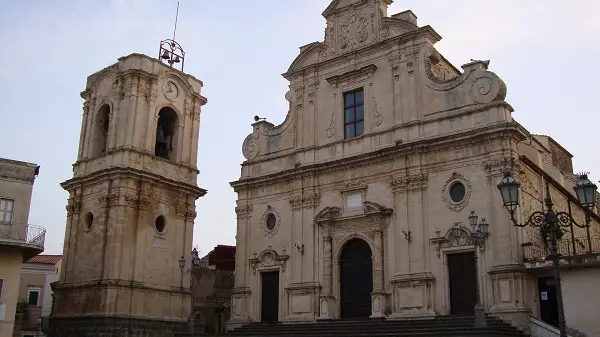 There is usually one week of services and processions in every town in southern Italy. The religion is Roman Catholic. The churches are full of people.
Nepitelle
Pastries made in Calabria filled with dried fruit, walnuts and almonds. You can find them in bars and cake shops, but most people make them at home.
Orange blossom (Zagara)
This is the special ingredient to flavour the pastiera (Neapolitan Easter tart). This magical ingredient is in a small bottle (fiori d'arancio) and it is this essence that gives pastiera its distinct flavour. Did you know that they use it in perfume-making? This is another essential in my A-Z list.
Processions in the A-Z list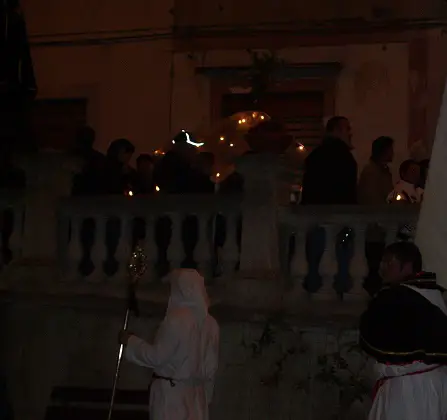 There are processions all over southern Italy in every village, town and city. Another essential in my A-Z list. They start on Holy Thursday with white and black hooded figures, some are dressed in red depending on the town. The procession leaves from the church carrying the statue of Christ with the Virgin Mary behind. They play funeral marches and chant verses. The one on Easter Sunday is quite spectacular.
Quietness
During the processions, there is absolute silence. Actually, It is quite moving to see. Everything is silent except for the noise coming from the funeral marches and chanted verses. All the residents put candles on the balconies and the hooded figures carry lighted candles walking very slowly through the streets of the town or village.
Renewal – in my A-Z list
Easter is the season of renewal. Flowers bloom everywhere in southern Italy. The weather is warmer. It is a time to celebrate the resurrection of Jesus.
Statue of Christ – in my A-Z list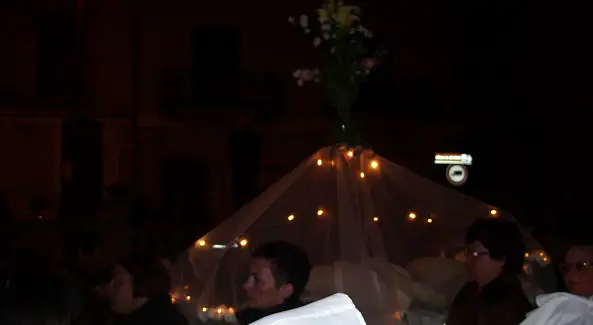 People bow their heads eager to touch the body of Christ and make the sign of the cross as hooded figures carry the statue slowly around the town. This has to be the in the A-Z list in southern Italy.
Treats
These can be in the form of biscuits, cakes, breads and inside chocolate Easter eggs. Some people buy them just for the gifts. There are plenty of treats at Easter time in southern Italy.
Unity – in my A-Z list
A time when everyone can be together. Sadly, many families have sons and daughters who live in the North of Italy or abroad. This is a time when they can all come together.
Vanilla
This is another magical ingredient which they use in Easter cakes such as pastiera and cassata.
Wishes
The people usually send messages and wish each other a happy Easter. They usually kiss on each side of the cheek but due to the lockdown, they will probably use their elbows.
Xanthicus
The month of April is a wonderful time to visit southern Italy, especially for the flowers. There is plenty to see and do. Read here about what you can do.
Yellow in my A-Z list
This bright colour is everywhere, It represents joy and glory. Small yellow flowers grow in spring and as a result, the fields are like a thick yellow blanket. An important colour in the A-Z list symbolising shimmering gold.
Zest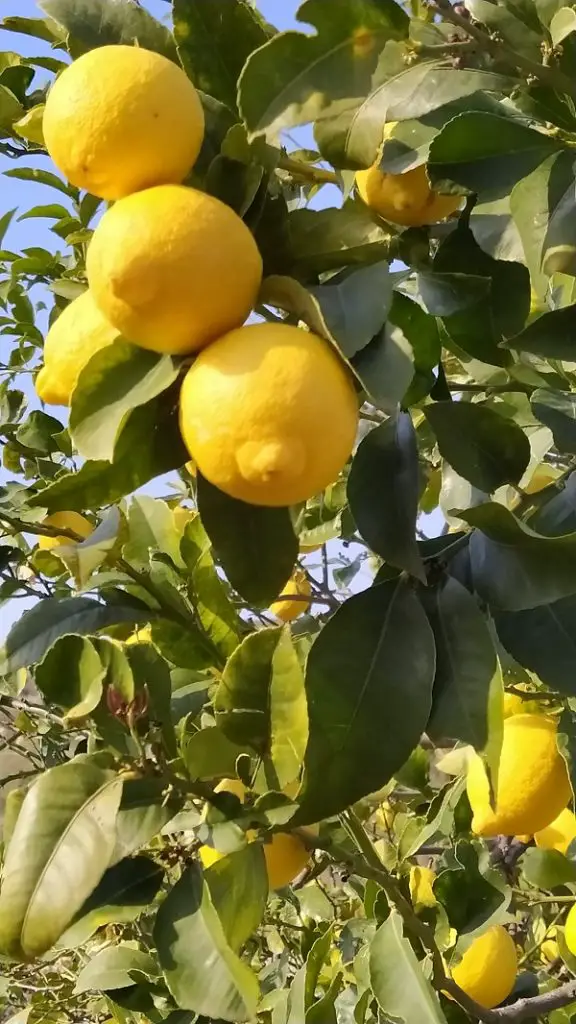 They use the zest of a lemon in Easter cakes and biscuits in southern Italy. The delizie al limone is a speciality from Sorrento. Make sure you try the lemon profiteroles of Amalfi.
Of course, there are many more traditions. I hope you enjoyed reading my A-Z list. Please share with us your Easter experience in southern Italy in the comments. You can read about mine here. You can also use my travel resources here to plan your trip, perhaps for next Easter. Wherever you may be this year, Happy Easter everyone! Subscribe to receive new posts.