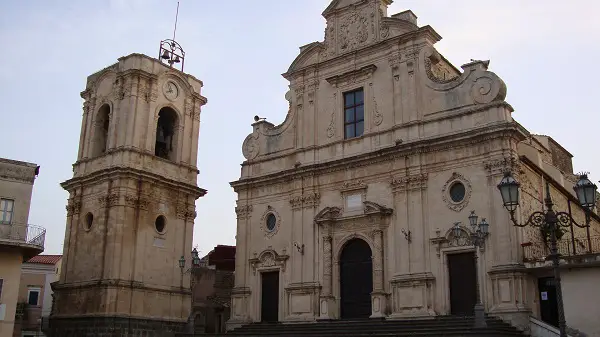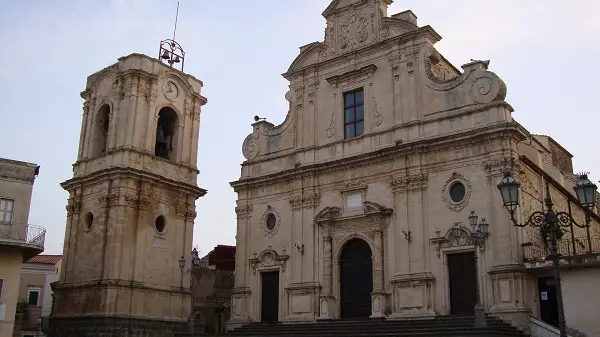 Easter is a very special time in Southern Italy and lasts for about one week. I would like to tell you about previous Easter experiences I have had in Southern Italy as this year it will be very different from previous Easter celebrations. There will be no processions or festivities due to the coronavirus. However, there will be a special broadcasting live from the Vatican in Saint Peter's square, which people can follow on TV from home.
Palm Sunday
Everyone has to stay at home. Once everything is back to normal, we can enjoy Easter like before. Easter is a wonderful time to visit Italy. There is at least one week of services and processions going on. The religion in Italy is Roman Catholic. Easter starts on Palm Sunday when all families go to church on Sunday morning to have their olive or palm branches blessed by the priest. They then give them to their loved ones who hang them in their homes to bring tranquillity and good luck. Holy week begins and churches are full of followers.
Processions around the South of Italy
Good Friday is the most important procession all over Italy to remember the crucifixion of Christ. Many local residents from different towns dress in black or white cloaks from head to toe, some with a hood covering the whole of the face, except for the eyes. They carry lighted candles with parades of people slowly walking behind them.
In some towns such as Sorrento, they have a procession with white, hooded figures starting on Holy Thursday at 3am and another procession on Good Friday at 8pm dressed completely in black cloaks as to represent darkness. I remember getting up early as I did not want to miss this. It was very eerie as I walked behind the procession through the streets in complete darkness.
All the local residents had put candles on the balconies and the hooded figures with their lighted candles lead the way. Both of these processions are spectacular to follow and I definitely recommend spending Easter in Sorrento.
Easter in Calabria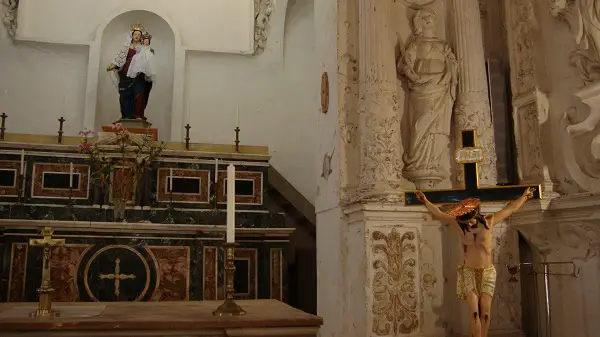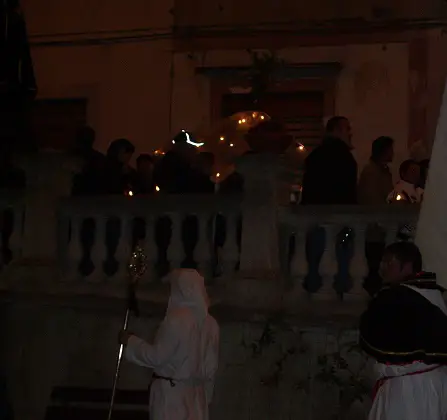 In Calabria, Easter is also very special here. An entire week of services and processions all throughout Calabria. The hooded figures dress in white on Good Friday. The procession leaves from the main church carrying the statue of Christ with the Virgin Mary behind. Funeral marches are played by a local band and verses are chanted. People bow their heads eager to touch the body of Christ and the Virgin Mary as the statues are carried slowly around the streets of the town.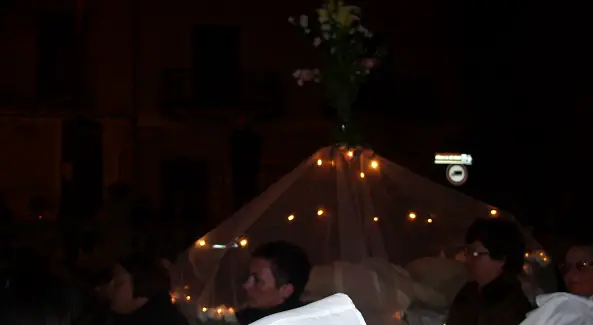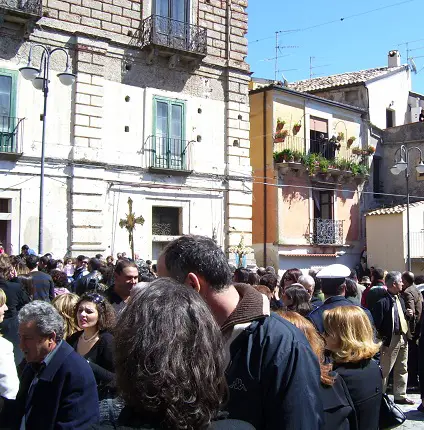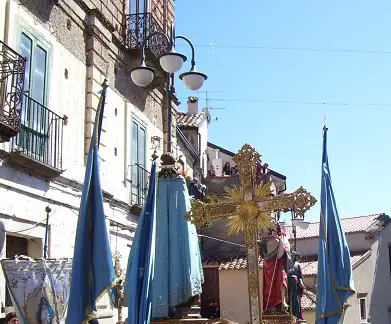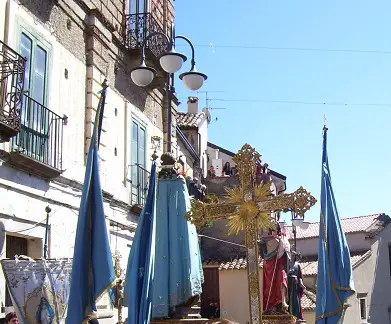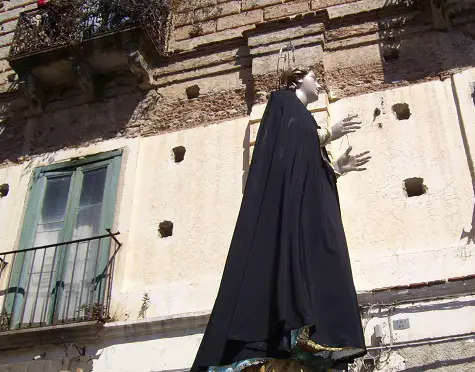 Easter day is very emotional when hundreds of people gather in squares on Sunday morning after mass to see the Virgin Mary overjoyed when she learns that her son has risen. The black cloak that she is wearing transforms into a light blue dress to show that she is no longer in despair. It is quite moving to watch. The square is full of people cheering and then slowly the crowds gradually disappear as people get ready for their feast, and in some households, it really is a feast.
The dining table has the finest crockery. Relatives, close friends and family members come together to celebrate. Some of them work in northern Italy and abroad and come back to Southern Italy for this very important family celebration. The population of Calabria doubles in this period. Some tables can accommodate 15 to 20 diners, depending on some families. I would like to tell you about my experience.
I have spent Easter with many different families in different parts of Southern Italy and I am honoured to have had this experience. The best way to spend Easter day is with an Italian family. Some families invite tourists so that they can live this experience.
The Easter feast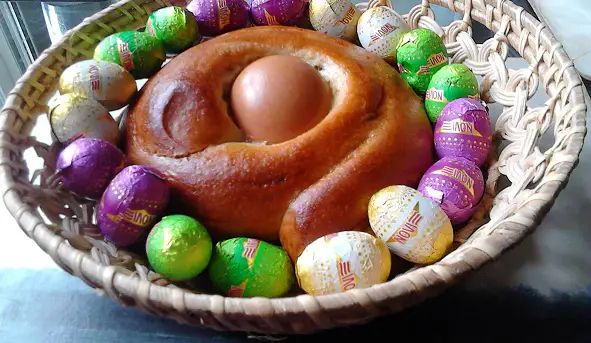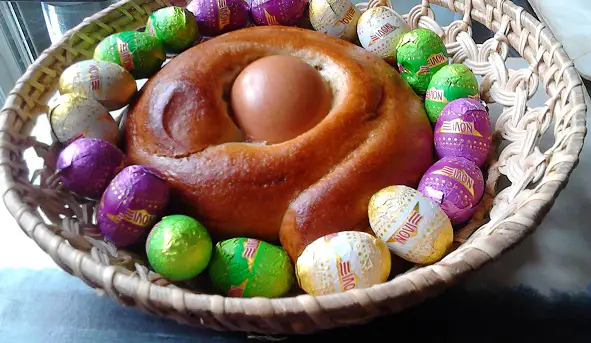 The starter is usually a mixture of cured meats and local cheeses with plenty of olives. Fresh pasta with sausage and spicy sauce in Calabria, but in many households, baked pasta, lasagne, cannelloni and home made ravioli. Lamb or roast kid with potatoes is the typical dish. In Sicily I had falsomagro (stuffed meat roll). Other Easter delights from the South of Italy include Neapolitan casatiello (bread stuffed with eggs, salame ham and provola cheese, pastiera, traditional cassata, cassata al forno (baked cassata), cuzzupe bread with hard boiled eggs (Calabrian bread) and nepitelle (pastries filled with dried fruit, walnuts and almonds) as well as Martorana fruits and pupi con uovo from Sicily.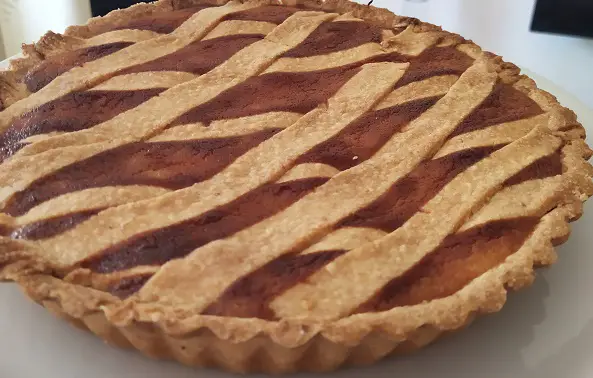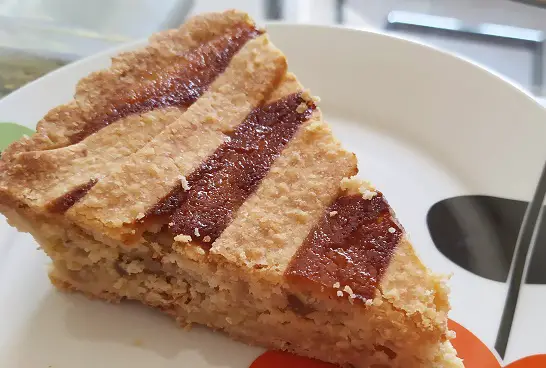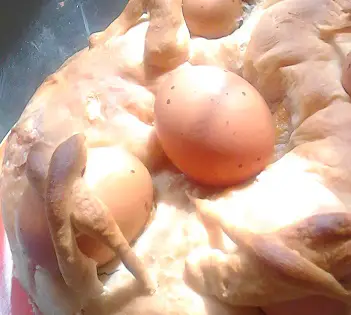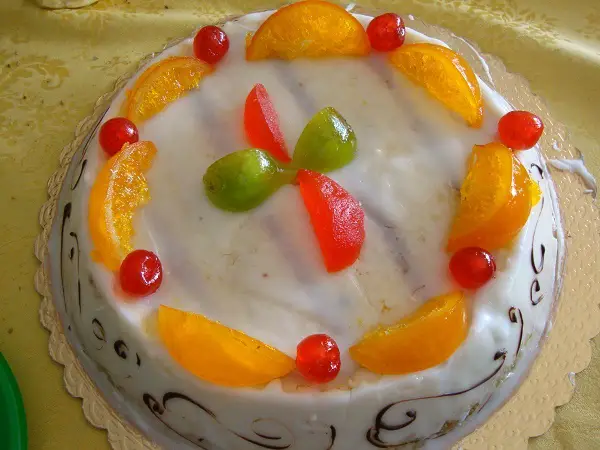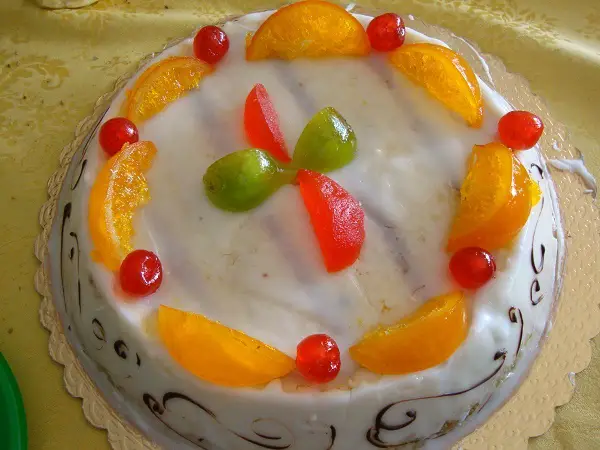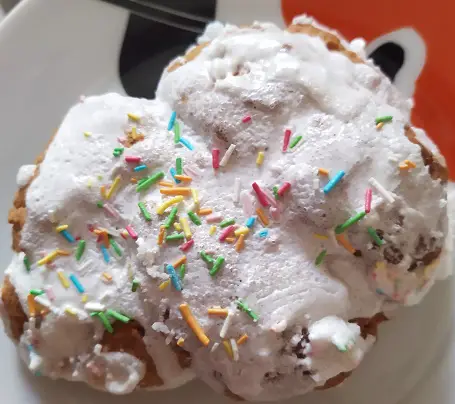 Pastiera is the traditional Easter cake in Naples and Calabria. It is a tart filled with wheat, ricotta and candied fruit. Most of the Easter cakes in Southern Italy contain ingredients representing spring. Orange flavoured water, lemon and spices just to name a few. Boiled eggs are inside bread and biscuits to symbolise new life. They say that most of these cakes were prepared by the nuns in convents for rich noble families. Today, most families know how to prepare them and it is tradition to eat them at Easter time. The Easter lunch can last between 4 to 6 hours with breaks in between for chatting.
Easter Monday in Southern Italy
Children nowadays are given usually one chocolate egg as it is not tradition to eat chocolate eggs, although this is becoming more and more popular in Italy, especially for kids. The next day all the left-overs are gathered up and taken on a picnic. Many Italian families go for a picnic or barbecue on Easter Monday. The traffic is usually very heavy as people from all parts of Italy are on the road travelling to coastal resorts or the countryside.
Most young people prefer to spend the day with their friends going to the countryside. They usually know someone who has a small house in the country where they can cook and eat outside. The weather is usually nice at Easter time and they spend the whole day outside. Easter Monday marks the end of the Easter celebrations and people usually go back to work the next day.
Easter traditions in Southern Italy
Wherever you go in Southern Italy, you will love Easter as it is really felt here with the processions and the traditions that Southern Italians really hold onto and cherish passing this on from generation to generation. Everywhere in the South of Italy is special at this time. You will need at least a week to fully appreciate this festive period.
Some hotels do Easter menus making sure they include all the special dishes for tourists to try. Hotels and private families ensure the visitor experiences their Easter traditions. They give you the Easter program so you do not miss out in any of the processions, church services and other events as well as exploring Southern Italy's most beautiful regions and islands.
This year will be different for obvious reasons, but it won't stop the Italians from enjoying their Easter at home. All religious services will be followed on TV as well as religious Easter films. Next year we can all enjoy Easter in Italy the way it should be. Happy Easter everyone wherever you are! New Year is also a wonderful time to visit. You can read about it here.