There has never been a better time than now than farm stays. If you are after a relaxing place, few people and plenty of nature, staying in a farm house is the answer. If you are after a relaxing holiday with history and some sightseeing, Sicily is the ideal destination. There are farmhouses all over the region of Sicily.
Perhaps you can combine a farm stay in Sicily with one in Calabria. Actually, I really enjoy staying in a farmhouse as there is plenty of nature and the food is delicious. You are sure to taste the local products of the farm not to mention the stunning scenery.
Characteristic farm buildings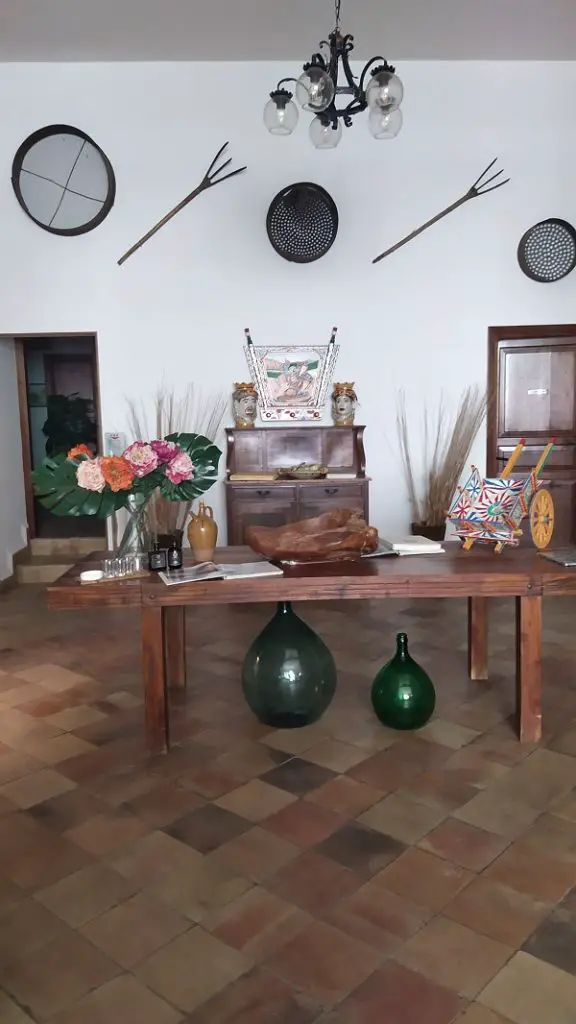 Most of the farm stays are in characteristic stone buildings which were used to press olives or working farms. In fact, some are still working farms today. Just recently, most of these buildings have been carefully renovated making sure the local materials of the area are used and retain their original charm. The interiors of the buildings are usually rustic, comfortable and tastefully decorated. They do not often have a large number of rooms which makes it more private and tranquil.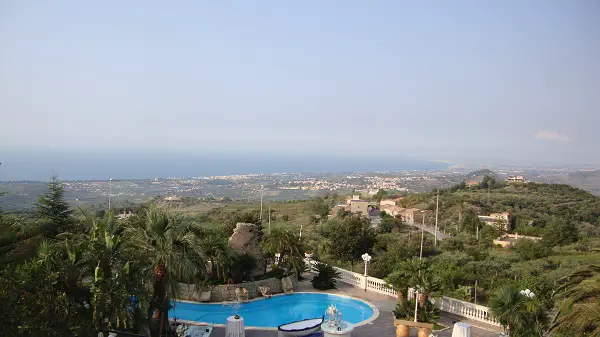 These farms are located in grounds with spectacular views such as the Aeolian islands, rolling hills, olive trees, orange and lemon groves as well as vineyards. That's what makes these farm stays special in Sicily. The majority have a swimming pool so you can swim and enjoy the view. The gardens are incredible with all the flowers of the Mediterranean.
You can read more about the typical flowers in southern Italy here. Some farmhouses are also close to the coastline so you also have the opportunity to enjoy the beaches such as this farmhouse near Patti. You can see photos here. I recommend this area if you are after a real Sicilian rural experience and want to also visit Calabria. Read here about a day in Taormina.
Sicilian cuisine
The food in Sicily and Calabria is definitely the real treat. This is also the reason why we go to these farmhouses so we can try the local food and you are sure to be served only local products from the area. They use an abundance of vegetables in Sicily to make wonderful Sicilian delicacies such as aubergines, peppers, courgettes, artichokes and others.
The tomato sauce from the home-grown tomatoes is something else. I definitely recommend the antipasto misto so you can try all these vegetables along with wonderful cheeses such as caciocavallo, primo sale and ricotta as well as cured meats.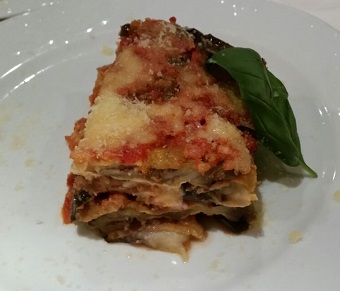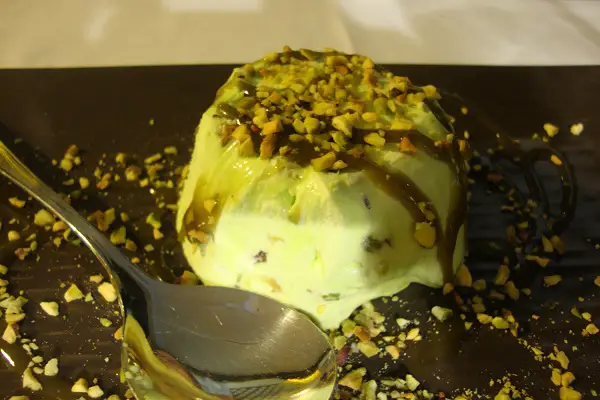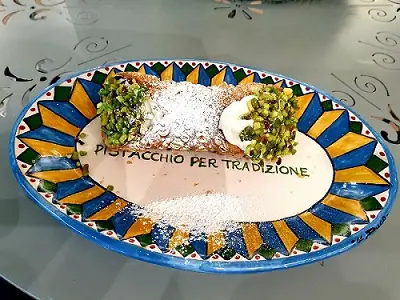 You will find plenty of vegetable dishes but also different types of meat. You can even find fish if the farmhouses are close to the coastline. The desserts are of course something else, pastries filled with ricotta, semifreddo, and cakes layered with pistachio, almonds and hazelnuts. A paradise for dessert lovers.
Fruit-flavoured sorbets, gelo and ice cream along with wonderful liqueurs from lemon, hazelnut and pistachio. The food is an experience in itself in these farm stays.
Trails near the farm and surrounding area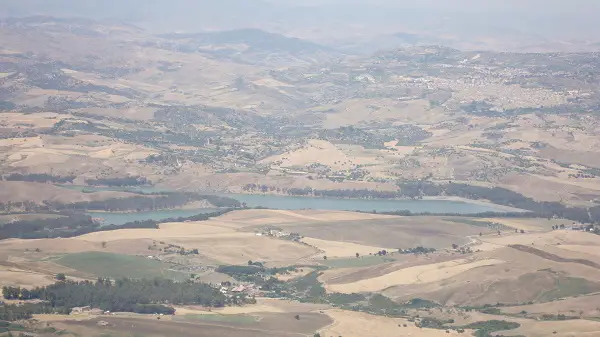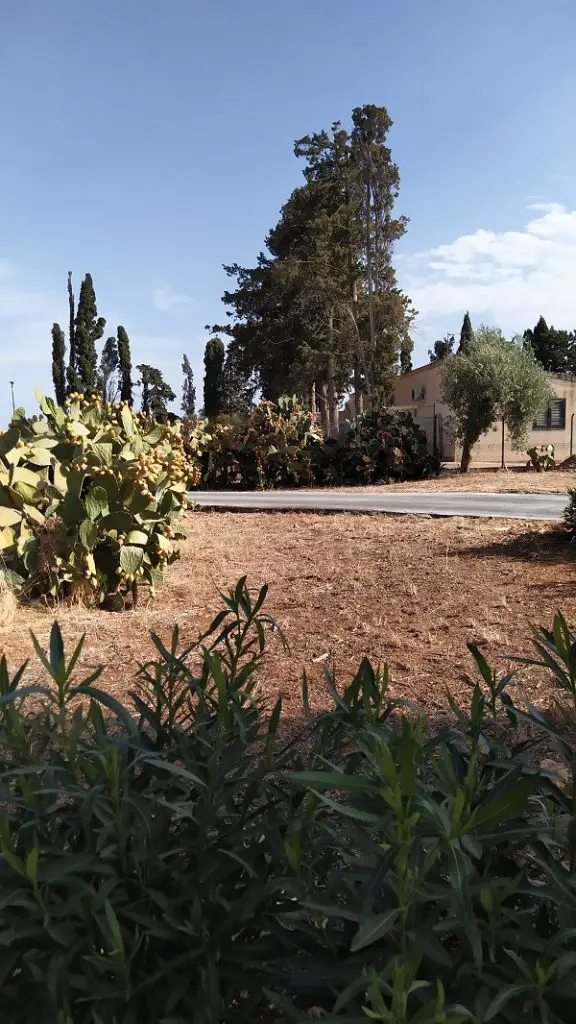 There are plenty of walks near the farms with scenery that will take your breath away. Small lakes, waterfalls and duck ponds where you can watch the ducks and swans swimming, castle ruins and large rocks that look like they have randomly been put there. Great for the kids to climb.
Nature is everywhere. Ancient oak trees that have stood there for centuries, hills, vineyards, lemon and orange groves as well as fields and fields of farmland. In some locations, there is even the view of the sea which on a clear day you can see the Aeolian islands. You can even see Mount Etna depending on the location you choose.
Farm stays near medieval villages
You can read about my farm stay here in Selinunte in western Sicily from Calabria. Most of these farmhouse are close to medieval villages. Wonderful Sicilian villages that have existed for centuries. You can see beautiful churches, convents, ancient districts, museums and the pretty centre where you can find shops, bars and restaurants. These towns usually have different festivals on all throughout the year.
Most of the farmhouses have some farm animals which is always nice to see. Kids absolutely love this experience. In some farms, they can help feed the farm animals, watch the farm owners carry out daily activities with the animals, ride a donkey or horse or perhaps watch the cows getting milked. They will be able to in some cases, pat the animals. The farm owners will tell them many interesting things, and even adults can learn something new.
Tour of the farm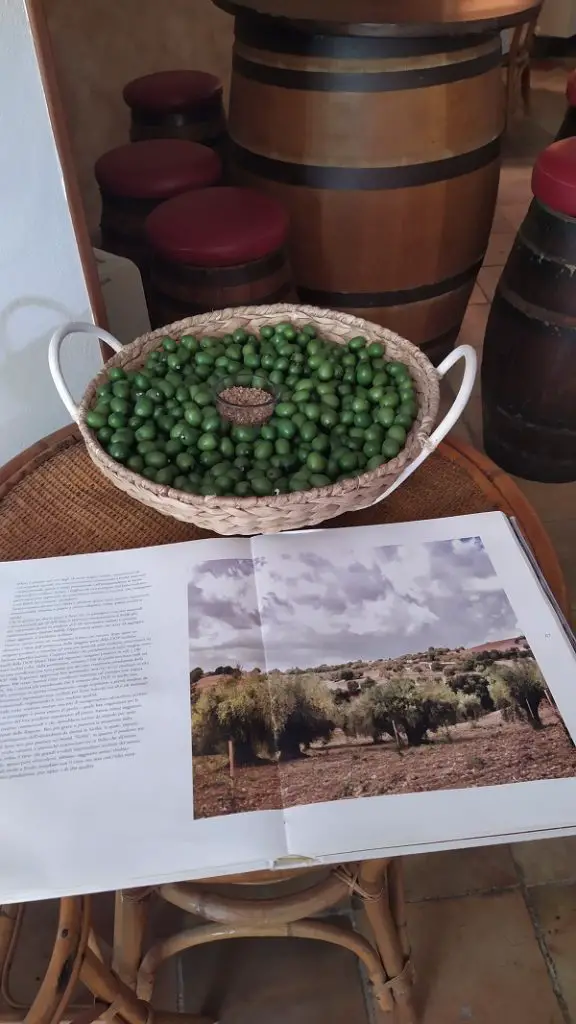 There are farmhouses that organise tours of the farm. Not only do you learn something about the building and the animals, but you get to taste the local products that they grow. There is usually a long table at the end of the tour with all the food products neatly displayed including cheeses, cured meats, vegetables, jams with different types of wines. I usually skip lunch when I go on these tours.
Dining in the evening
Of course, the highlight of the day is usually in the evening when you can dine outside. Most farmhouses have tables set up in the garden, some with incredible views. In the summer it is an experience in Sicily dining outside wherever you go. Eating delicious food on a warm summer evening is a real treat. However, if you decide to go in the winter, it is also a pleasant experience eating in their dining room which usually always has a roaring fireplace.
These farm stays operate 12 months of the year so you can choose to go in any season. Most of them are equipped with air conditioning and heating and in some of them you may be surprised to find a fireplace in the room.
Farm stays are the solution
At a time like Covid, there is no better way than escaping to a farmhouse for a few days. Just what the doctor ordered. You do not have to worry about crowds of people and you will get the tranquillity you need. Even if it is only a few days, it is always good for us. I recommend a week or two if you can. You can also stay in different farmhouses for a certain number of nights so you can try different ones and of course its cuisine.
You can combine your farm holiday with sightseeing. See here about what to visit in Sicily and Calabria. You can use my travel resources here to get around. I recommend a few days in a farmhouse in Calabria and a few days in eastern Sicily always staying in these wonderful farmhouses. Tell us about your farmhouse experience in the comments below. Subscribe to receive new posts.