Everywhere you look in Calabria, you can see shrubs, plants and beautifully-coloured flowers growing wild. My favourite ones are bougainvillea. You can see them climbing everywhere in all different colours and directions in the South of Italy. Why is it that we foreigners get quite excited when we see these magnificent flowers? Above all, when there are clusters of them. Calabria gave my mother inspiration, so much so that she tried to grow bougainvillea in her greenhouse in Scotland, sadly to no avail.
Climbing flowers covering lamp posts
These flowers decorate any fence or wall. In fact, if there is a grey dull wall then the bougainvillea will certainly change it giving it that exotic look. The neighbours in my street have put them around not so nice-looking lamp posts. These very lamp posts now have climbing plants twisted all around them, bright orange and yellow completely covering them. It already makes the street look attractive. Other neighbourhoods are trying to do the same.
Flowers grow all year long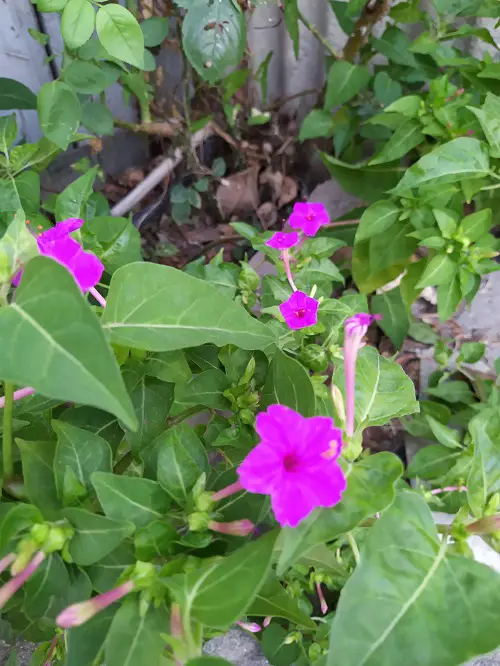 The bougainvillea grows all year round, so even in winter, Calabria is a delight to behold the eye. The climate rarely goes below 10 degrees celsius and in summer, they look amazing. You can see bright vivacious displays on peoples' fences, balconies and gardens. I have started growing mine but hardly get any flowers. Here are some tips from the experts on growing bougainvillea.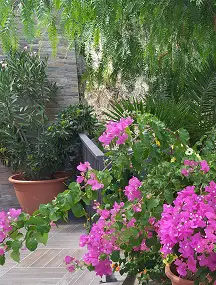 The prickly pear and vinca
Vinca is another plant which is equally as beautiful. You can plant it anywhere. You only need to plant a few and end up with a few hundred as the falling seeds go in every direction. The prickly pear is the queen of southern Italy.
Symbol of the South of Italy as it needs a hot climate to flourish. You will see them everywhere. They can be difficult to pick as they are full of little thorns. They are usually picked with a special tool. There is also an art to removing the skin.
The taste is quite bitter. They usually sit in my Sicilian mother-in law's fruit bowl in the summer. They come in different colours and look attractive. For them this is a must-eat fruit in the summer. You can also read here about how the chilli peppers grow well in this region.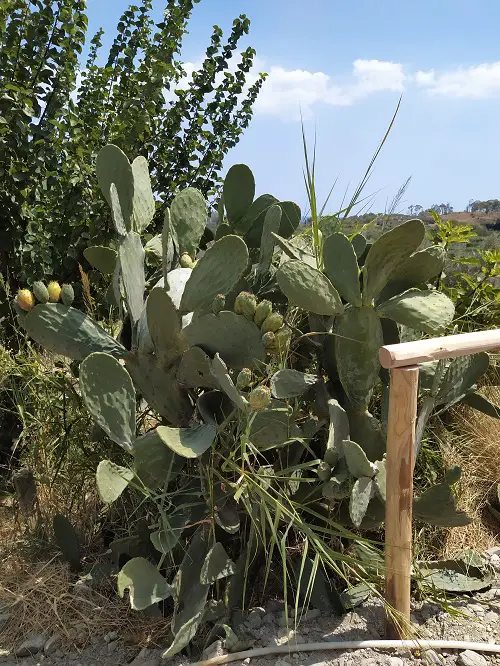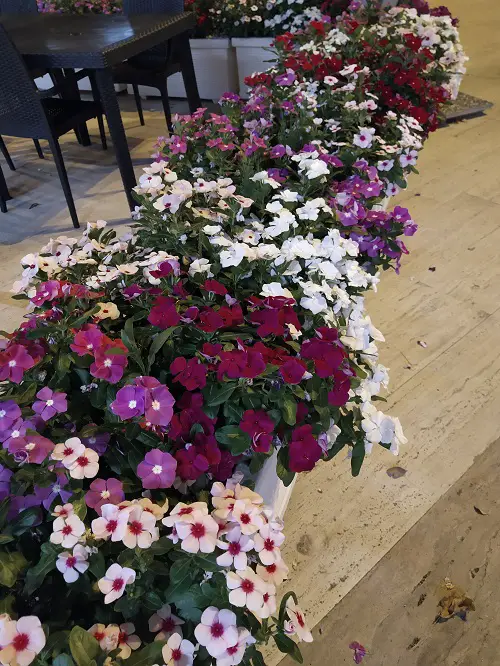 The botanical garden in Mongiana
The list goes on as to how many wild plants, flowers and shrubs grow in this region. You can visit some beautiful public gardens to really appreciate the typical flowers such as the botanical garden Park Villa Vittoria in Mongiana. You can watch the video to see more. Did you know there is a delicious root plant in Calabria? Read more here about this incredible plant. There are also magnificent gardens in Villa Caristo in Stignano. You can see here all the places you can visit in Calabria.
The Villa Vittoria is a great place to take kids as there is a small museum and the grounds are vast for walks and picnics with well manicured gardens everywhere. If you go in winter, you will get a good hot chocolate from the cosy bar opposite. You will love looking at all the different flowers when you come to Calabria. Read more here about growing bougainvillea. You can use my travel resources here to get around.