Sacred places are everywhere all throughout Italy, especially in southern Italy. The religion is predominantly Roman Catholic. You can find churches in many different styles from Byzantine to Romanesque and Baroque. These sacred places bear witness to southern Italy's major events, including earthquakes. However, and surprisingly, many of them were not destroyed. They were able to withstand these extreme events. In fact, they still exist today.
Magnificent churches everywhere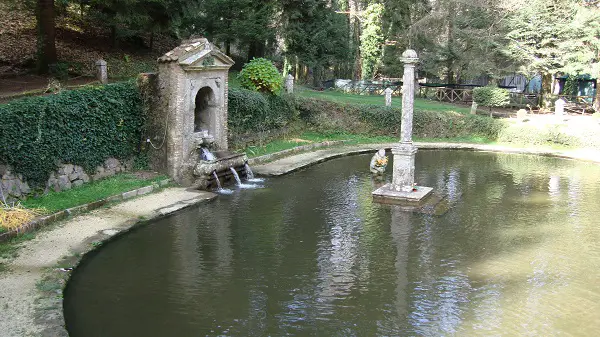 Churches play an important role in the lives of southern Italians. You will see almost in every square of southern Italy a church and perhaps as many as thirteen sacred places in a village. There are mausoleums, temples, shrines, caves, sanctuaries, monasteries, convents, sacred rocks and much more. You can read about the monastery of Serra San Bruno in Calabria here.
Walking through the small towns of southern Italy is like visiting an open-air museum. You will find the main church in the square. This is the place to be on a Sunday morning. The whole square comes to life with people coming from every nook and cranny to visit these sacred places. They put on their very best Sunday wear and parade close to the church just before mass starts.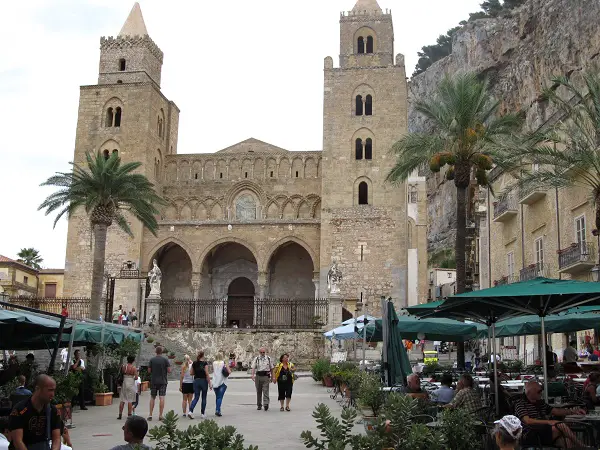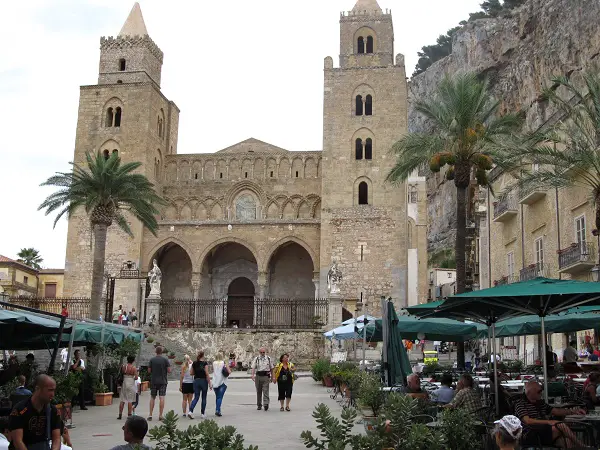 The main square
Once the church bell summons the start of mass, the faithful hurriedly take to their seats in the church, some prefer to stand. Of course, not everyone in the square attends church. Quite often, you will see them people-watching from the elegant cafes in the square. Kids will be playing while parents will stand in groups chatting and just enjoying this wonderful atmosphere of being in the vicinity of these magnificent sacred buildings, often set in spectacular places.
They seem to dominate the whole of the town. It is here that they make all announcements, right in front of the church, if not inside. Christenings, holy communions, weddings and funerals take place. Excited tourists gather in amazement ready to take pictures and videos of these magnificent places. They have studied every detail of these buildings, read the fascinating history about them and probably know more about these sacred places than the locals.
The interior of these sacred places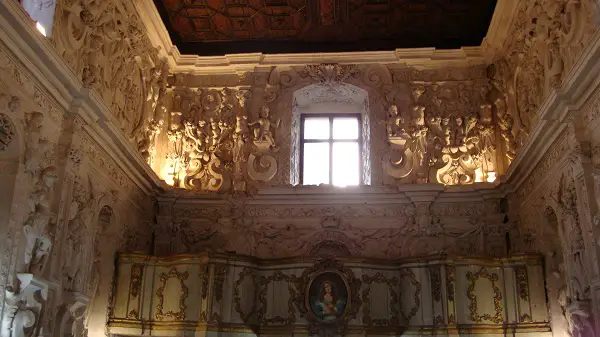 And finally, they are now standing in front of these towering structures. Words cannot describe how they feel when they look at them and wonder how on earth they were built. Some of these sacred places are in marble and gold. Even I wonder how they managed to build something like that. It takes your breath away. The ones in marble decorated with gold gilding are usually found in Naples and Sicily.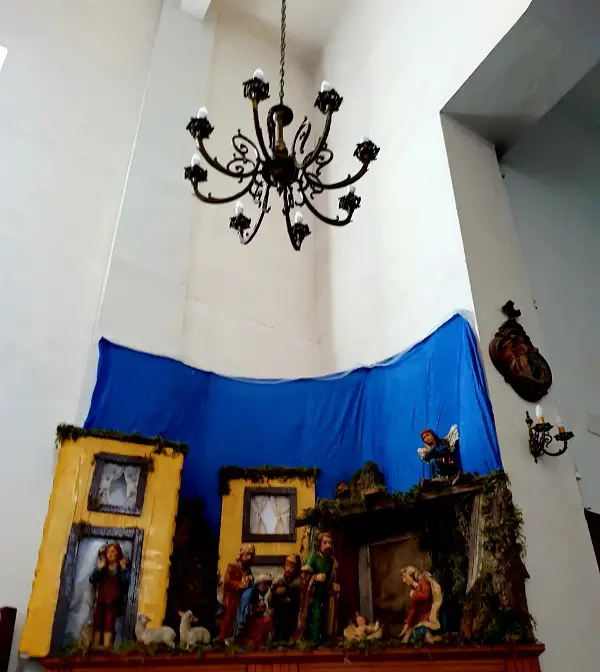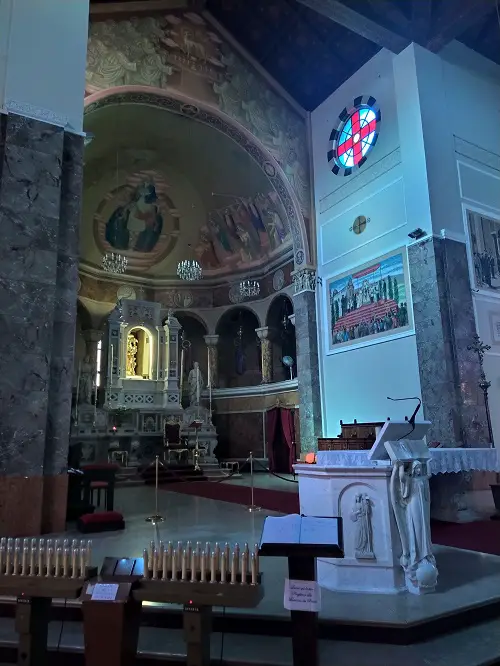 Some sacred places in Calabria are not so ornate. I noticed that in some sacred places, the interior was very bare with a wooden structure and a few pieces of artwork. Nevertheless, they were just as beautiful and worth visiting. There are of course others in Calabria that will take your breath away such as San Francesco di Paola. It is a joy to see so many people congregate in one place. It is not just a sacred place for mass and holy gatherings but also a place to meet people and socialise. I am sure that's why my Sicilian mother-in-law is always there, besides being very religious.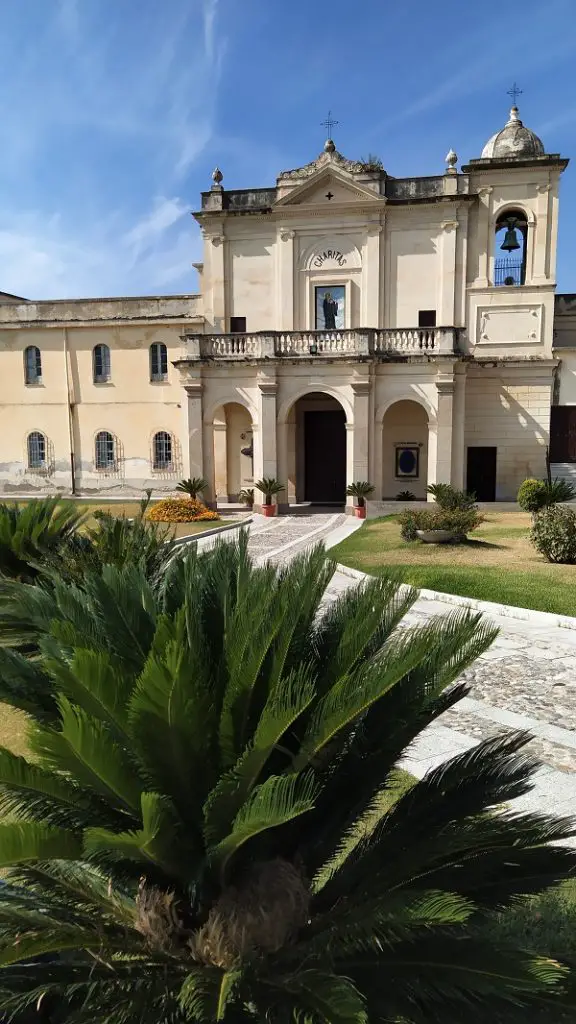 Sacred processions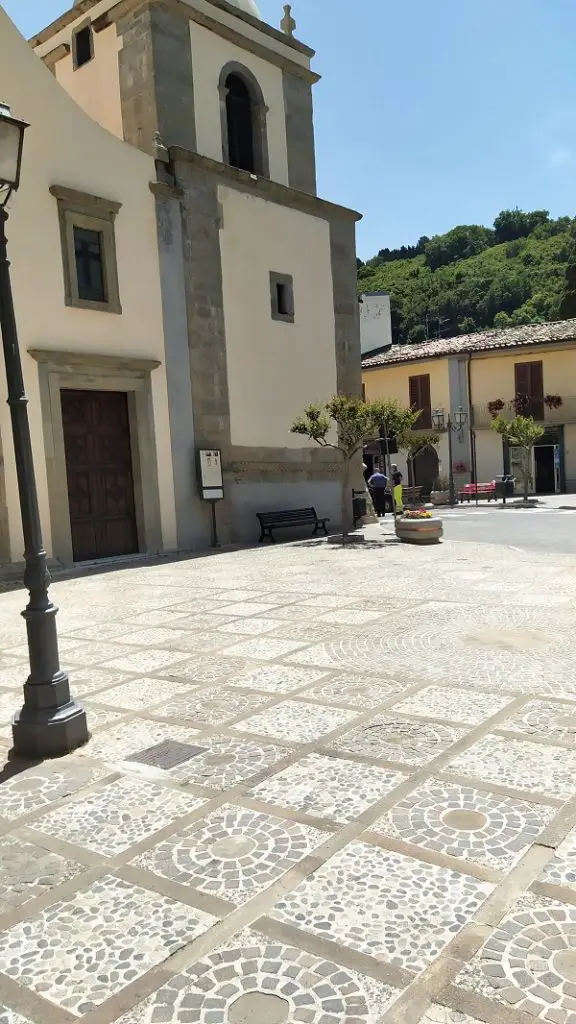 In some parts of these buildings, there is an area for kids to play and if you are lucky to enter the sacristy, you can see other incredible treasures. They are a great place to mingle with other people. In a way, they remind me of community centres. The villagers get together and prepare for these wonderful religious celebrations. The processions are the most memorable ones. Read more here.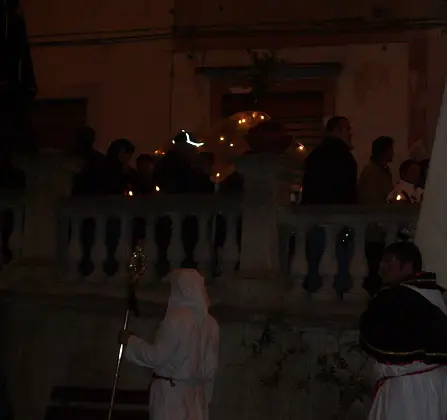 The processions take place around the villages in the mountains and coastal towns at sea. Regarding the ones at sea, after mass, they take the Virgin Mary out of the church and set her on a boat. All the villagers walk close together and chant as the the band is playing.
After a few minutes, there is an incredible fireworks display and then they take the statue back into the church. These religious processions are a must and they have them in every town in southern Italy. The Easter ones are worth seeing. You can read more here.
The patron saint festivals and miracles
Every year and in some towns even twice a year, there is the festival in honour of the patron saint. Decorations are assembled all around the town, especially in sacred places, almost resembling those of Christmas. There are stalls with candies of every type as well as food stalls. They say that the patron saints performed miracles and saved their people from disaster.
The most important one is San Gennaro of Naples. You can read more here. If the blood liquefies, the population will be safe but if on the other hand, it solidifies then disaster will hit the city. It did not liquefy in 2020 and disaster hit the city in 2020 with many deaths as a result of Coronavirus.
There are many pilgrimages in Calabria where people go on strenuous journeys to reach caves and shrines such as Saint Francis of Paola. I know a woman whose child was at risk of losing her sight, so her mother went to the shrine every day and prayed.
Sacred pilgrimages in Calabria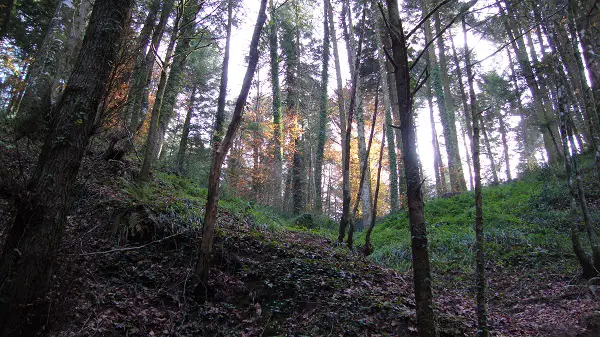 Not long after this, her daughter was healed, so I suppose they are not just myths. The southern Italians really have faith in them. Many visit the area of Stilo in Calabria, once a place of pilgrimage for the monks. You can read more about Stilo here.
Most of these sacred places in Calabria are quite high up in the mountains and you are more likely to find them there than along the coastline. You can read about some of those sacred places here and use my travel resources to get around.