The rooftops in southern Italy are all very different. You have slanted or sloped, domed-shaped and flat ones. You are probably wondering which one is the best. The most common one is the flat roof covered with red bricks. This is now being replaced with the sloped roof as there is more rainfall today and maintenance is easier. Actually, I noticed that on some of these flat roofs, there are additional loose bricks on top of them. I was curious as to why they left them like that until I was told, it is cheaper than calling a bricklayer.
Rooftops made into gardens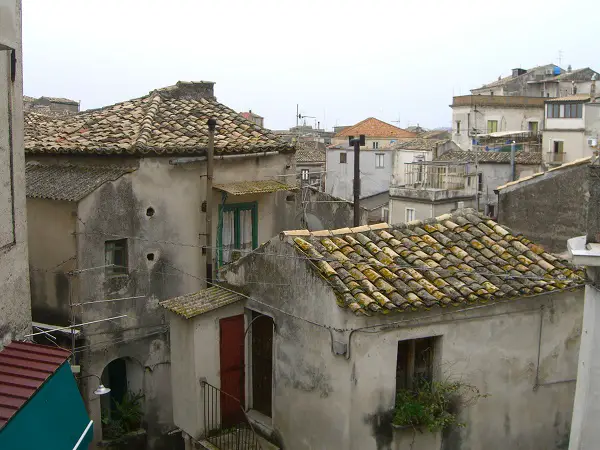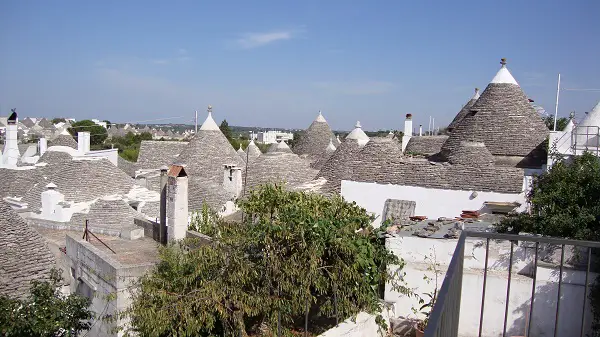 Some of these original bricks are not easy to find nor skilled bricklayers to lay them. Nowadays, most people prefer slanted roofs with red slate roofing tiles. The dome shaped ones (cupola) are mostly for churches, the Trulli houses in Puglia and sacred buildings. You can read more here about religious buildings in southern Italy. The disadvantage of having a slanted roof is not being able to use it. You can read more here about how they build the Trulli houses in Puglia.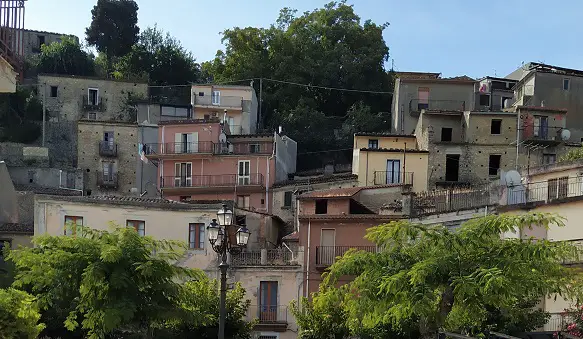 If you have been to southern Italy, you will see how many people use their roof terrace as a garden and for dining outside in the cool summer evenings. The temperature can get very hot during the day and thus it is a pleasure to sit outside and eat on the rooftop terrace. The reason many people in southern Italy who live in towns and small villages have a rooftop terrace is because of the lack of space.
Growing crops on the rooftops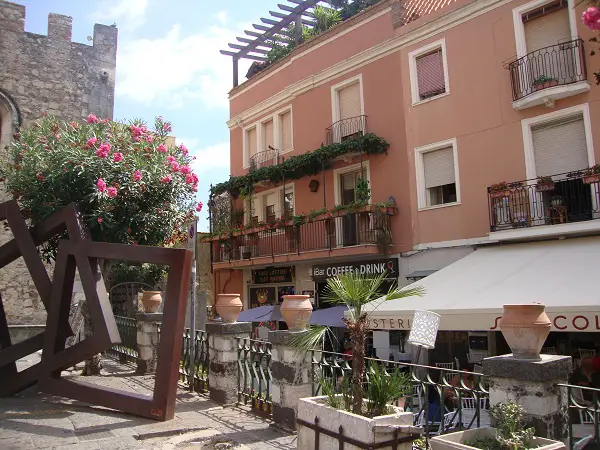 Many of the houses, especially in Sicily are terratetto style (townhouses) and are right next to each other with no space for a garden so they make their rooftop terrace into one. They can grow crops and most things in large terracotta plant pots. My neighbour grows a grapevine from her rooftop and it almost touches the ground floor. You could pick grapes from any window in her house.
She also grows tomatoes, every herb you can think of including chili peppers. You can read more here about chili peppers in Calabria. Some of these rooftops are really like gardens. Some of them could really be taken for a garden rather than a terrace. It is amazing how much room there is up there, even in smaller ones. Of course, there are also huge terraces which can accommodate a rooftop pool or hot tub.
Dining beneath the stars with loved ones
I have also seen many external kitchens on these roof terraces so they can also eat and dine without having to carry dishes and hot food upstairs and downstairs. It is a joy to be invited onto one of those rooftops and dine beneath the stars. Most of these apartment blocks can only have three to four storeys. The majority of the buildings in southern Italy are low-rise and I have noticed that entire families occupy the whole apartment block.
On one floor, there are the parents with their children, on the ground floor, the grandparents usually live there and on another floor, aunts, uncles and cousins. On these summer evenings, they all get together in the evening and enjoy the cool air on the roof terrace. There can be as many as fifteen family members. They usually prefer the evening as during the day, it can be very hot and not very comfortable to eat.
A floral spectacle in southern Italy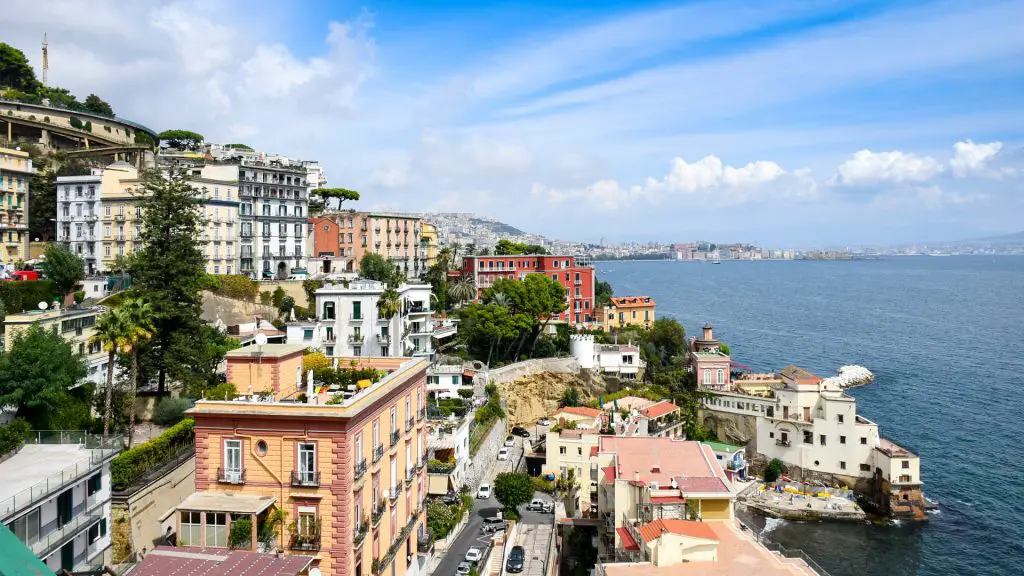 Some rooftop terraces have a sun blind or some form of shade, however, evening is the preferred time during the summer. I love these rooftops as when you are walking, you can look up and see incredible terraced gardens. The flowers are a floral spectacle within themselves. You cannot help but look up and stare. You can read more about typical flowers in southern Italy here.
Some of these rooftop houses are located in areas where the inhabitants can enjoy complete tranquillity and others are unfortunately located in the streets so you can hear the traffic, passers-by shouting to one another as well as the neighbours gossiping to each other. This is another reason why people prefer to dine in the evening. It is slightly quieter. Most shops close at 8pm and the streets are more peaceful. Many people return to their homes for that important evening meal on the rooftop. Some people eat at 8pm, others at 9pm.
Penthouses
Southern Italians always eat very late in the summer evenings and sit there all evening eating and drinking. This is usually the highlight of their evening, especially for those with a rooftop terrace. So if you want a rooftop terrace, you need to have a flat roof and thus flat roof houses are the preferred ones.
They also come at a premium price. If you are the owner of the apartment block, you can enjoy it with your family, if however, there are many families living there, only the owner who has bought the penthouse can take advantage of it. These type of flats are in great demand. Many southern Italians prefer to build their own house making sure they have either a garden or rooftop terrace.