Winter time is also a special time to visit Calabria, especially for those who enjoy winter sports. It is a winter sports paradise. There are 4 ski resorts in Calabria; Gambarie in Aspromonte, Camigliatello Silano, Palumbosila and Lorica in the Sila mountains. Each ski resort is well-equipped with ski lifts and ski runs for different levels. Lorica has the highest ski slope at 1877 m high. The highest peak in the Sila mountain range is 1928 m, Mount Botte Donato. Besides skiing, there are many winter sports activities for you to try.
Skiing in Calabria
It is hard to believe that you can ski in Calabria in the winter when the temperature rarely goes below 10 degrees. In fact, you could be sitting enjoying the sun along the coast. The very same day up in the Sila mountains and Aspromonte, you could be treading on snow. I remember leaving the sunshine behind as we started to climb the Sila mountains. Then I could feel a sudden drop in the temperature.
I reached for my hat and gloves and sure enough at the top, I could see that it had been snowing heavily. More snow was to come. The ski enthusiasts at our hotel were more than happy. As mentioned, there are 4 ski resorts in Calabria:
Aspromonte ski resort
It is one of the largest ski resorts in Calabria within the Aspromonte National Park, 35 km from Reggio Calabria. Equipped with 5 ski lifts and elevations between 1350 to 1825 m. Ski runs for all levels with plenty of amenities for skiers and breathtaking views of the straits of Messina and the Aeolian islands of Sicily.
Palumbosila winter sports
This ski resort is within the Sila National park in Cotronei with an elevation of 1650 m and 3 ski lifts. 20 km of ski slopes. There are many hotels in this area and amenities. There is also a ski school and an ice rink nearby.
Camigliatello Silano – winter and summer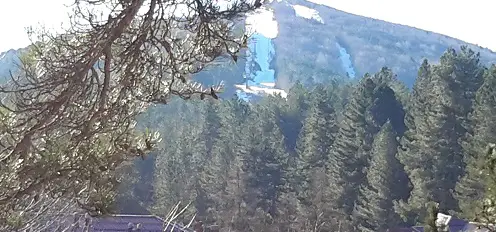 This ski resort is also within the Sila National Park with 1 ski lift and 2 ski slopes, one blue and one red with elevations between 1360 to 1760 m. There are many hotels and amenities in this area. If you do not have any ski equipment, you can hire a 2 day package which includes skiing, equipment, dinner and a hotel spa. You will find details here [widgets_on_pages id="Sila ski experience"]
There is also an one-day skiing package in Camigliatello which includes skiing, equipment and food [widgets_on_pages id="One day skiing package in Camigliatello Silano"]
Lorica ski resort
Lorica is located in the province of Cosenza approx 30 km from the town of San Giovanni in fiore. It is one of the largest ski resorts in Calabria with 20 km of slopes equipped with 4 ski lifts and an elevation of 1877 m. It overlooks the picturesque Lake Arvo. A car is essential.
Winter activities in the Sila mountains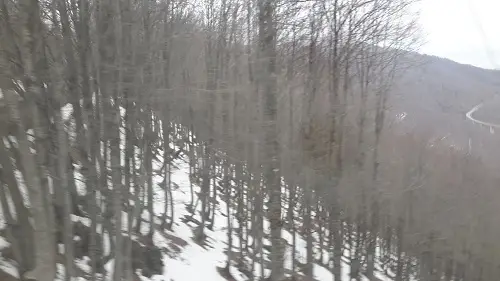 As well as skiing, you can go ice skating in the Palaghiaccio hotel in Cotronei. This hotel has its own ice rink and some ice skating events are held here. There is a wonderful opportunity to go snowshoeing [widgets_on_pages id="Sila snowshoeing excursion"] and admire spectacular scenery treading through the snow with snowshoes keeping you fit or snowboarding. There are many hotels near the ski resorts which offer winter sports activities such as Villaggio Palumbo.
I recommend staying in different parts of the park and booking accommodation for one or two nights in each location. Camigliatello Silano, Palumbosila, Cotronei and Lorica are just some of the places you might want to think about as well as Aspromonte. Whatever ski resort you choose, you will be rewarded with incredible views and breathtaking scenery.
Getting around the park
Renting a car is essential to get around. This will give you more freedom as it is not easy using public transport around the parks. Most hotels have entertainment in the evenings if you decide not to venture out. I also recommend eating in the hotel one evening.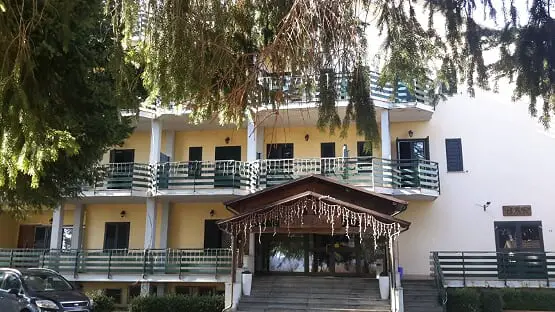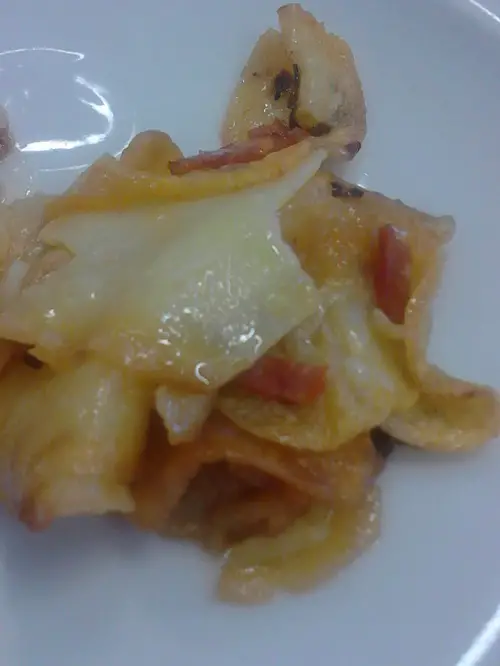 Most of the hotels serve traditional food based on local products which are delicious. Farmhouses, called Agriturismo are also a good choice to try local dishes. Hotels and ski resorts are very affordable in Calabria. You can also rent an apartment or Baita type accommodation. These are typical chalets which give you that Alpine feel.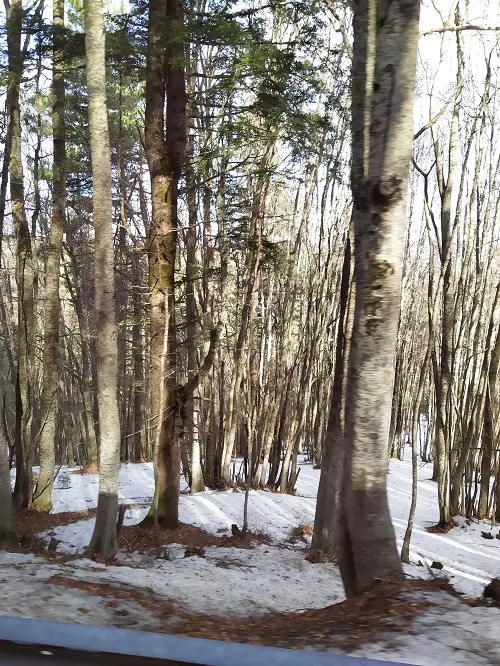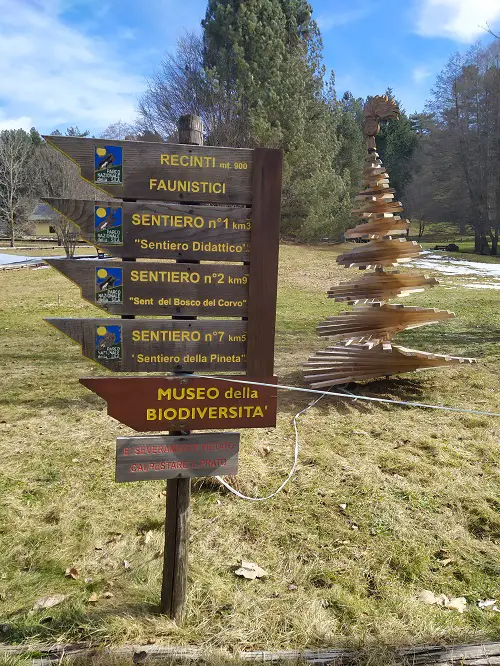 There are numerous trails which are well marked and suitable for different levels. It is important to keep an eye on the weather forecast to make sure there is enough snow for you to enjoy your white adventure. Some hotels have live webcams on their websites such as Villaggio Palumbo so you can also check there.
Heavy snow falls between January and March in Calabria. It may be a short ski season but you can explore Aspromonte, Lorica and the Sila mountains 12 months of the year as there are plenty of activities also in the summer. You can also combine your ski adventure with some sightseeing and visit places such as Tropea, Pizzo, Amantea. Paola, San Lucido and Cosenza, which are close to the Sila Park.
Skiing on Mount Etna in the winter
There is also the possibility of skiing on Mount Etna in Sicily. You can take the ferry or hydrofoil to Villa San Giovanni, approx 14 km from Reggio Calabria. Another good option could be combining skiing in Aspromonte with some skiing on Etna. At an altitude of 3000 metres, you can admire the craters. A skiers' paradise.
There are two ski resorts on Etna with modern ski lifts and slopes for all levels; Nicolosi and Piano Provenzano with plenty of accommodation and amenities for skiers. Taormina is only 1 hour away from Etna (55 km). The list of things to do in Calabria in summer and winter is endless. You will never be bored here. Read more about winter in Calabria here.