Have you ever thought about studying in southern italy while sightseeing? You can study something you are interested in such as ceramics, archaeology, painting or even learning the Italian language. There are Italian language schools in Reggio Calabria, Sorrento and Taormina. They offer short courses from 1 week to 3 months or even longer. I would like to share with you my experience studying on the Amalfi Coast.
Studying on the Amalfi Coast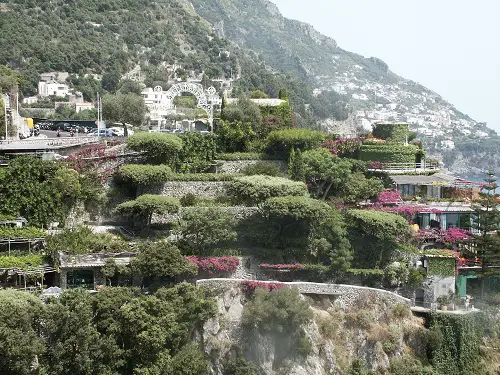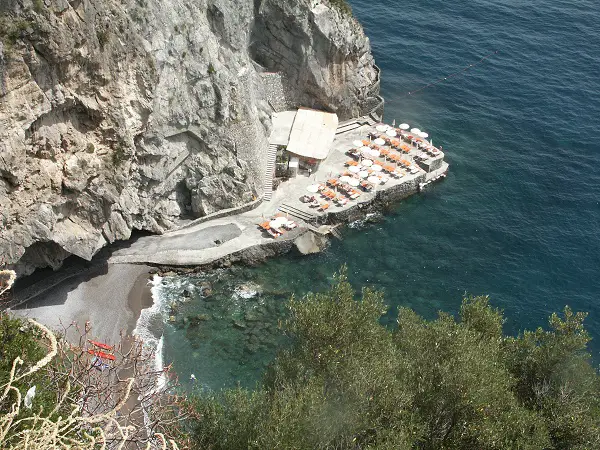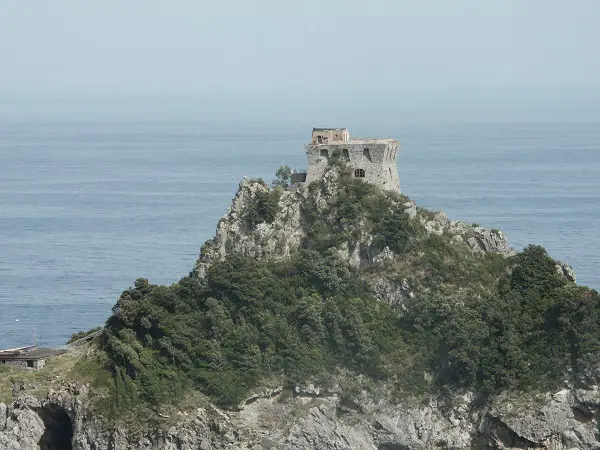 I studied Travel and Tourism in Scotland. During my studies, I found work as a tour guide for Italian and American tourists in the Scotch whisky Heritage Centre. My dream was to continue my studies in the Amalfi Coast and eventually, work there.
I was fortunate to have found something in Travel and Tourism. This allowed me to accompany tourists on excursions at the end of it. I couldn't believe it. I packed my bags and that was that. Nobody believed it when I told them I was going to study on the Amalfi Coast.
The location near the emerald grotto
It gave me the opportunity to live and work in this wonderful place. Firstly, I would like to tell you about the location of this school. It was close to Conca dei Marini, the emerald grotto where there is a lift from the top of the road taking you down to this world-famous grotto. I actually got stuck in the lift but luckily, there were a few of us.
That does not happen very often. There is also an alternative route by going down the winding staircase next to the lift. You do have to be quite fit to tackle the steps but totally worthwhile for the experience. If you ever get the chance to go there, I definitely recommend it.
First, they take you down in a lift built into the rock and then at the bottom, you wait to get into a little boat. This takes you around the caves. The colour of the water is an emerald green colour due to the stalactites that the cave forms. You can even see a ceramic Madonna on the seabed. The price is only about 5 euros.
The former villa of Sofia Loren
Secondly, the school was just above the luxurious former villa of Sofia Loren and Carlo Ponti. I remember studying there and in between breaks, I would look down onto the verdant gardens of this beautiful villa. The only way for Sofia Loren to have reached the main road was to first ascend the mountain in her own private cable car.
The private villa
The villa is built into the cliff just next to the Norman tower and the deep blue sea below. Of course, she could sail her yacht along the Amalfi Coast stopping off at at any town. The villa has its own private docking area, tennis courts and wonderful gardens.
It was very private except for the students like me who would look out over this wonderful balcony hoping to see her. Unfortunately, I had never seen her and after many years, they closed the school. You can see the picture of the villa here.
Accommodation in the Amalfi Coast when studying
Going back to the school, it was a great opportunity for me to study and live on such a beautiful coastline. Most schools will provide you with accommodation. You can choose an apartment or a room with a family. I recommend choosing a room with a family. Not only do you get to practise your Italian language skills, but you can be part of an Italian family. I stayed with a family who owned a guest house.
The guest house in Maiori
I had my own room and private bathroom but would have my meals with the family. At first, I ate alone in the large terrace overlooking the sea, but then after a few days, they insisted I ate my meals with the family. Who could argue with them?
The owners of the guest house had two sons and a daughter, one of them married with a 4 year old son. They were the nicest people ever. We still keep in contact and every time I go back, I visit them and remember my time there. They make you feel so welcome and part of the family. You can see pictures of it here.
Neapolitan cuisine and limoncello while studying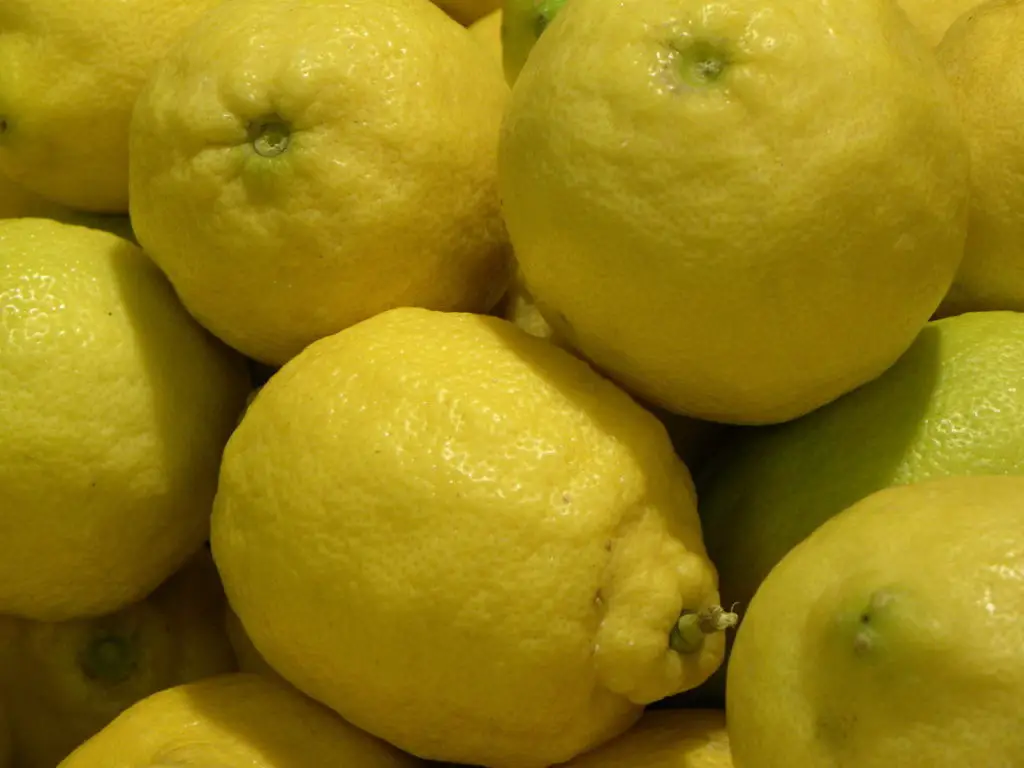 The owner's wife knew I was interested in cooking and learning about Neapolitan cuisine so she taught me some wonderful dishes and I helped her with the cooking. The family had a piece of land and we would pick these wonderful green lemons from the trees so she could make her limoncello.
I watched her every move so that I would be able to do the same. I now make my own limoncello using lemons from Calabria and Sicily. However, the lemons are definitely unique in Amalfi. I studied from 9am to 12pm so I had plenty of time for sightseeing. After my studies and a few years working for different Tour Operators, I started to work in Sorrento doing tours and administrative work.
Italian language schools
While I was there, I learnt about a language school named Sorrentolingue and met a few students who were studying at this school. They highly recommended it. Many students from all over the world come to study there. The school even finds you accommodation.
You can study for 1 week or longer. They provide you with books and lesson materials and you never feel lonely. There are excursions and cultural events.
Studying in Reggio Calabria and Taormina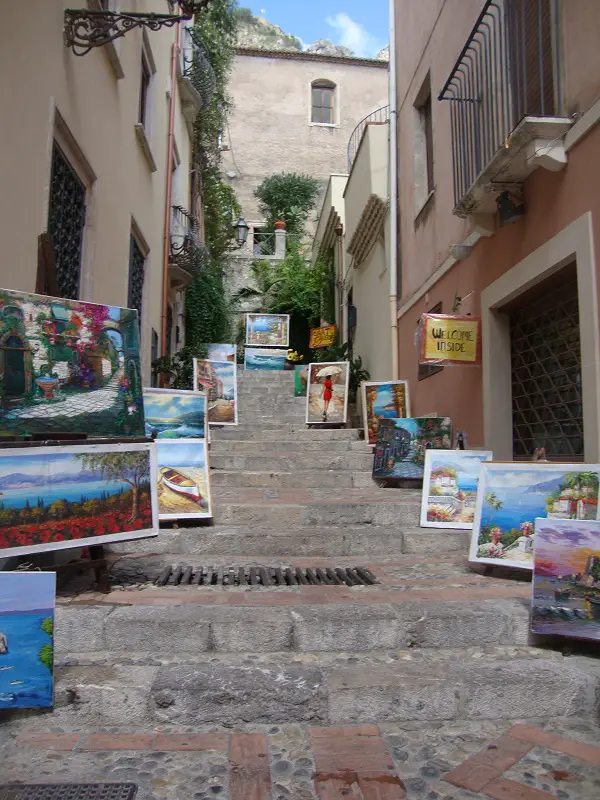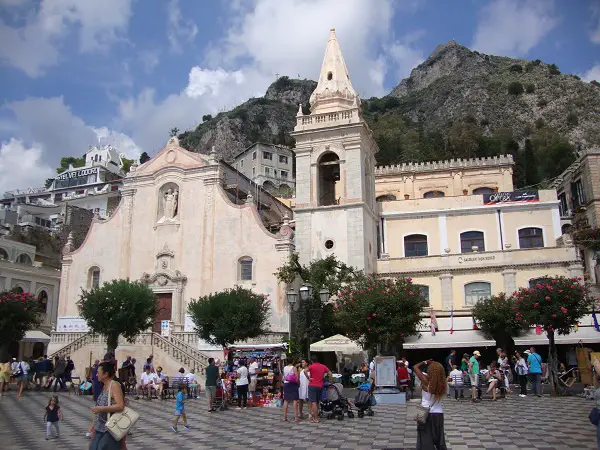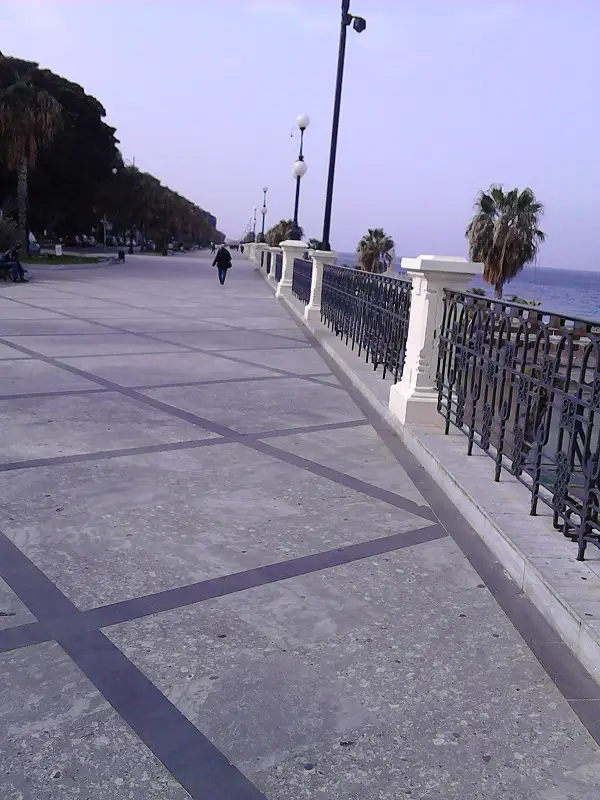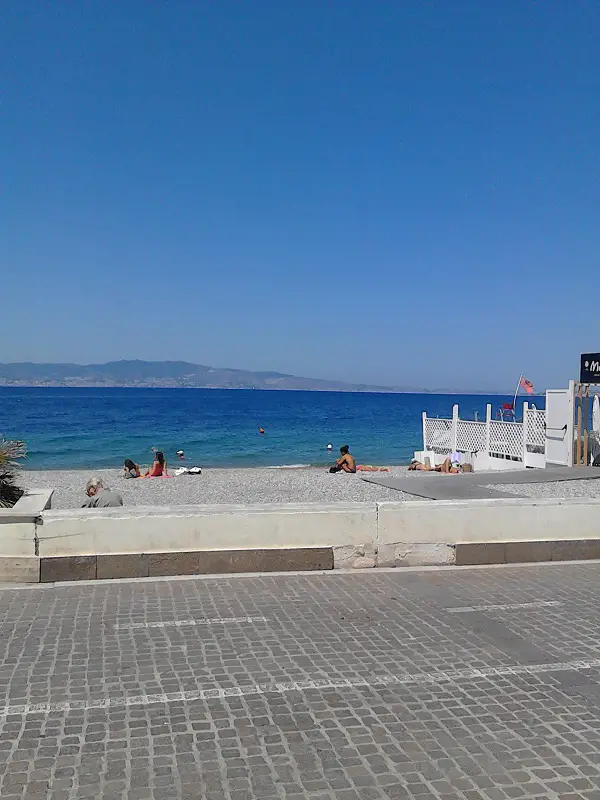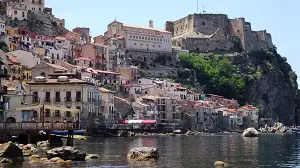 You will be able to taste the local specialities and attend folk evenings. Make sure you do no miss out on the Sorrento musical. It is a fabulous evening. There is nothing nicer than studying Italian in the actual place and practising there. You can also study the Italian language in Reggio Calabria at Dante school and visit places like Scilla and of course, Sicily. Read more here. Another wonderful opportunity is studying in Taormina. You can read about it here.
Most schools have lessons from 9am to 12pm so the students can have the rest of the day sightseeing, enjoying the evenings and immersing themselves completely in southern Italian culture. Besides language courses, there are many other courses one can study.
Learning about southern Italian culture
I recommend this to any student who wants to learn more about southern Italian culture and enjoy all the wonderful food it offers. Sometimes, schools get good discounts on accommodation so it could be an affordable way to study and travel. There are even occasions whereby you may have to share with another student, but that makes it definitely more affordable.
Discounts on Trenitalia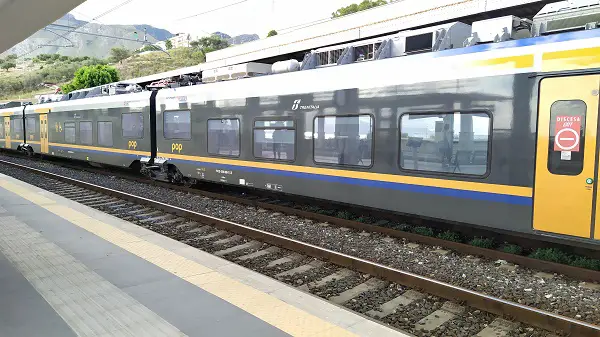 You also get discounts on certain places that schools recommend, making it even cheaper. It is a wonderful experience living and studying in southern Italy. It was thanks to my study experience that I was able to learn a lot about the area and travel to all these wonderful places.
If you are a student, you also get discounts on different modes of transportation and Trenitalia has good prices for young people. Read about my recent weekend here on the Amalfi Coast.
Of course, you can be any age to take part in these study courses. There are courses for all interests. If you are a keen potter like myself, you may enjoy reading about this ceramic course in Taormina. I hope you will have an opportunity to study and live in southern Italy. I cannot recommend it enough. Share your experience with us.