The straits of Messina make it possible for you to explore Sicily and Calabria all in one holiday. Just 7 nautical miles, this 3 km stretch of water can be crossed with regular ferries and hydrofoils operating 24 hours a day, 365 days a year. It takes only 20 minutes on the ferry or hydrofoil to Messina or Villa San Giovanni in Calabria. There is a constant movement of commuters and tourists coming and going from Messina and Villa San Giovanni. Many people live in Messina and go to work in Reggio Calabria, vice versa.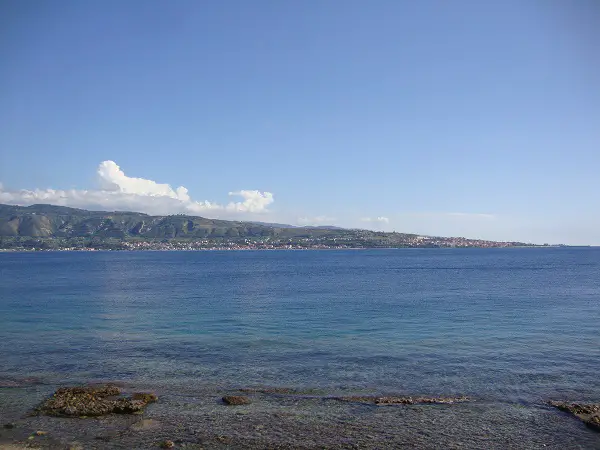 Reggio Calabria is right in front of the island of Sicily. The only thing that separates it from Sicily is that 3 km stretch of water. Reggio Calabria is very similar to the island of Sicily. The colourful buildings along the seafront contain some Baroque features, the street food seems to resemble Sicilian street food. Similar cakes and pastries are filled with ricotta. I noticed even the accent is more similar to the Sicilian one. Regardless of their differences, they both share the same traditions and culture of southern Italy.
Greek treasures in Sicily and Calabria during your holiday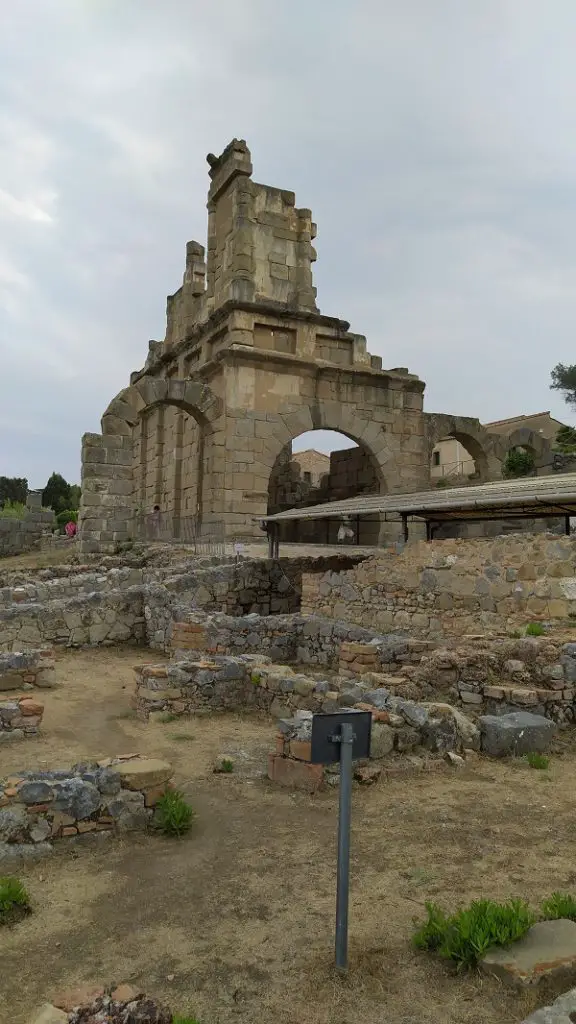 Both of these fascinating destinations were colonised by Greeks in the 8th century and it is thanks to the Greeks that these two places in southern Italy can boast today some of the world's greatest treasures. I would definitely recommend 14 days if not more. 7 nights in Calabria and 7 nights in Sicily for your holiday. You will probably need to keep coming back as there is so much to see and do. Some of these treasures include Locri, Selinunte, the bronze statues of Riace and many more.
Agriculture in Sicily and Calabria for a farm stay holiday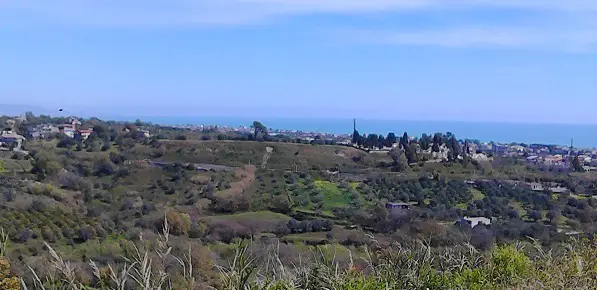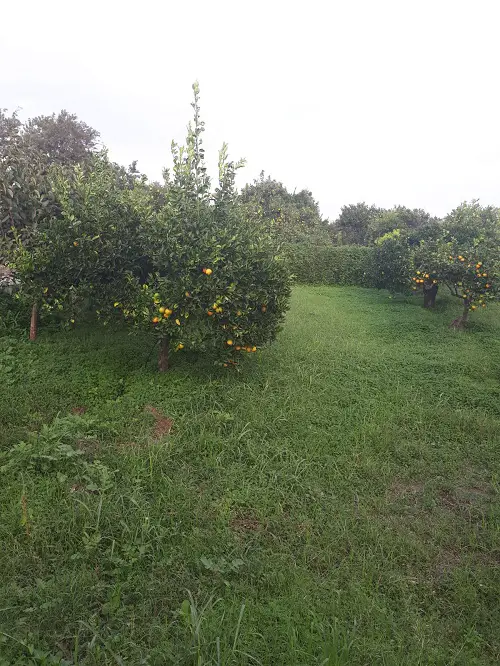 Sicily and Calabria are very similar when it comes to the landscape. The agricultural land is vast full of citrus and olive trees. I noticed that Sicily tends to have more lemon trees than Calabria while Calabria has more orange groves. Nevertheless, agriculture plays an important role in their economy with the production of wine and olive oil as well as oranges and lemons.
In fact, Calabria and Sicily are renowned for their excellent DOC wines and DOP olive oil. The agricultural land is steeper and hillier in Calabria making it more arduous to work on while the land in Sicily is flatter. I recommend visiting a vineyard and farmhouse both in Calabria and Sicily to taste the products and learn about country life in southern Italy. Read more about it here.
The climate in Calabria and Sicily
You will notice a slight change in the temperature in Sicily after or before visiting Calabria. Sicily is hotter, especially in the summer months, sometimes with no wind. I remember sleeping on ceramic floor tiles when I went in August. I don't feel like this in Calabria. There is always a gentle breeze coming in from the window, which cools you down. Very welcoming in August. Most hotels in Calabria and Sicily have air conditioning or a fan so you do not need to worry about this when on holiday.
The other common feature which Sicily and Calabria share is the beautiful sea and beaches. You can find many unspoilt beaches with no lidos and hardly any people, but if you want lidos, you can find plenty of them. The best time to go on holiday is out of season (July and August). You can combine relaxing on beaches with sightseeing in Calabria and Sicily all in one holiday. If you decide to stay in Calabria first, you can get the ferry or hydrofoil to Messina.
Sightseeing in Sicily and Calabria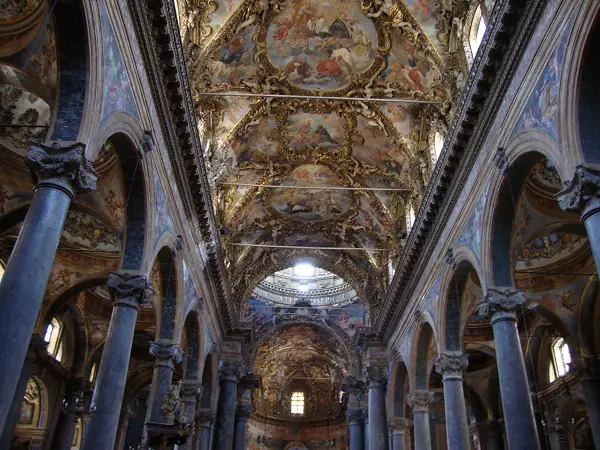 Once in Messina, you can easily explore eastern Sicily. Places to visit in this part of Sicily is definitely Taormina/Mount Etna – Tindari/Olivieri/Porto Rosa, Santo Stefano di Camastra, Cefalù and Palermo. If you plan to spend more than one week for your holiday, it is possible to also visit Erice-Marsala-Trapani-Selinunte-Agrigento-Ragusa-Noto and Syracuse.
Organised tours for small groups
If you prefer to travel in a small group, you can go on this organised tour. The tour includes 4 star hotels, transport, guide and excursions for 7 nights.
If on the other hand, you are coming from Messina, I recommend Reggio Calabria/Scilla/Palmi/Seminara, which are all very close to the port. If you are staying longer you could visit the Coast of Oranges, the Jasmine Coast and Coast of the Gods.
My top attractions in Sicily and Calabria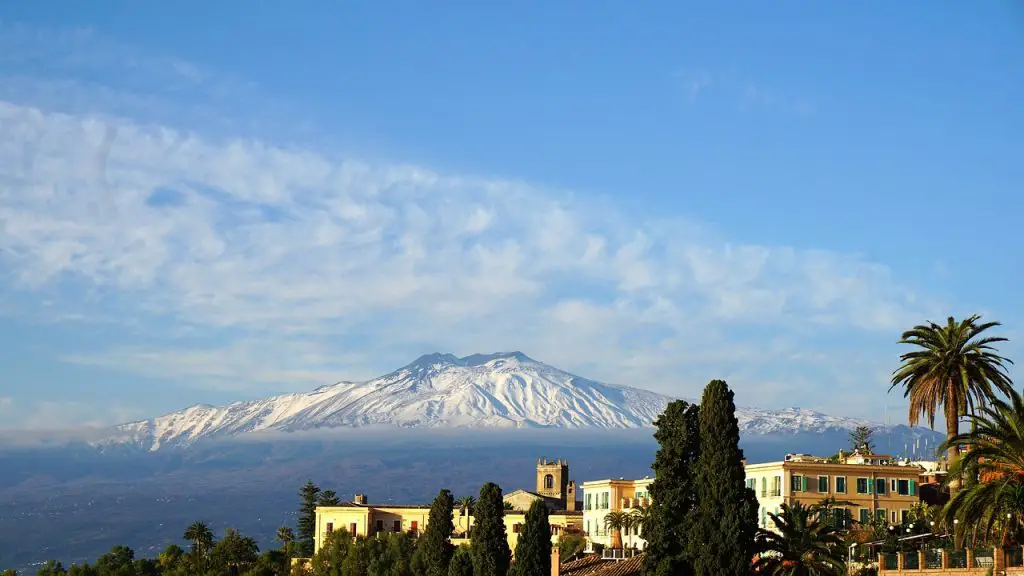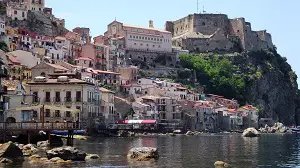 What to see in Calabria and Sicily
There are too many attractions to name in Calabria and Sicily but I would just like to share with you my favourite ones:
the archaeological sites of Locri, Roccelletta di Borgia, Tindari, Selinunte, the temples of Agrigento and the Greek/Roman theatre in Taormina
the volcanoes Mount Etna and Stromboli
the baroque city of Noto
the salt pans of Trapani
boat trips to the Aeolian and Egadi islands in Sicily
the Nebrodi mountains and the Sila National Park
the ceramic towns of Seminara and Santo Stefano di Camastra
the cities of Reggio Calabria, Catania, Messina and Palermo
the colourful fishing villages of Scilla and Cefalù
the fashionable towns of Taormina and Tropea
Erice and Gerace mountain villages
Both Calabria and Sicily are full of archaeological sites, colourful fishing villages, nature, incredible sea and beaches and countless museums, churches and noble buildings. The above list gives you an idea on what to see both in Calabria and Sicily.
You will find most of the names of these places in my blog. You can use the search button above. There are also many excursions available in these places. You can see all the excursions here.
Calabrian and Sicilian cuisine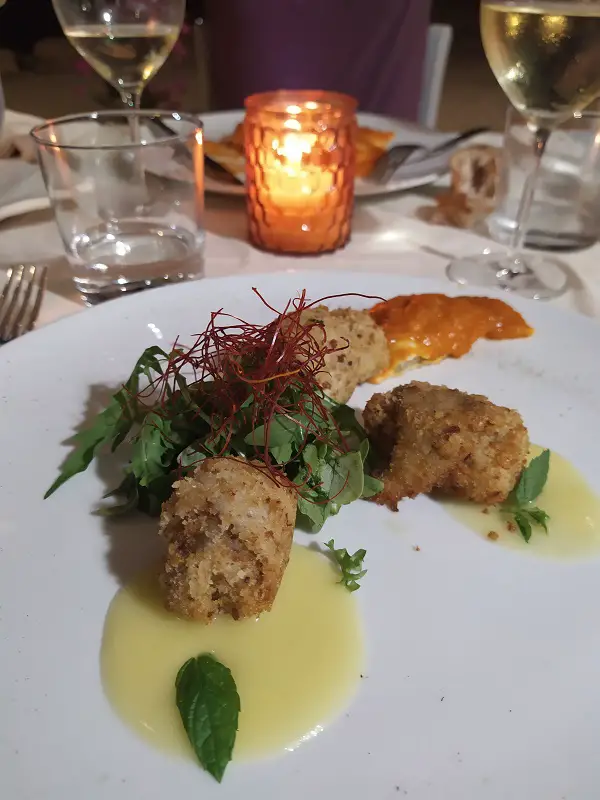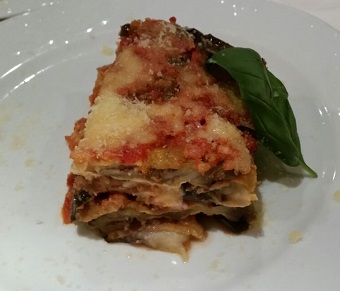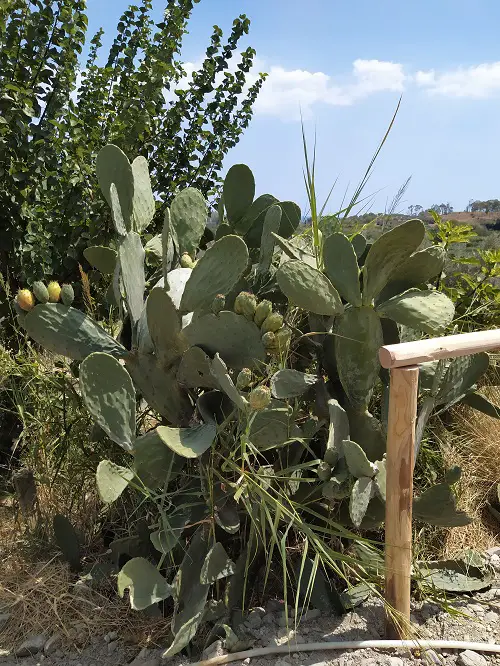 The cuisine in both places are very similar. They both share the same recipe for swordfish based on tomatoes, olives and capers. Calabrian cuisine tends to be spicier as they add that wonderful ingredient chili pepper. They both use aubergines to make a multitude of tasty vegetable dishes such as melenzane alla parmigiana (baked aubergines in a tomato sauce).
This is my absolute favourite dish in southern Italy. Calabrians use provola or mozzarella cheese and Sicilians caciocavallo. Both versions are delicious. Prickly pear (fichi d'India) shrubs can be seen everywhere in both areas as well as on the table served as fruit. The skin is carefully peeled and then eaten. (this fruit is full of thorns). There is an art to removing the skin.
They have a strange taste but they are wonderful to look at and grow very well in southern Italy. Sardines are in most dishes, especially in Sicilian cooking as well as breadcrumbs, dried fruit and pine nuts. Both areas specialise in vegetable dishes such as courgette fritters or artichokes cooked in many different ways.
Ancient Greek culture
Cakes in Sicily are much heavier based on ricotta and candied fruit while Cakes in Calabria are lighter and more biscuit-based as well as cakes containing figs, honey and nuts both in Calabria and Sicily, originating from ancient Greek culture. Did you know that Greece is approx 701 km from Sicily? You can fly to Athens from Palermo, but there are no boat connections to Greece from Sicily. You have to get the ferry from Brindisi which takes about 7 hours with Grimaldi lines.
Two wonderful destinations close to each other, different in some ways, but in other ways, they are similar. A great opportunity to discover them and learn about their differences and similarities all in one holiday, either from Calabria or Messina, you can have the best of both worlds all within 7 nautical miles. I will be exploring more parts of Calabria and Sicily so you can subscribe to receive the latest posts. You can also easily visit Naples from Calabria. Read about a weekend to Naples from Calabria. If you would like to enjoy an organised tour around Sicily, you may be interested in this tour here.