The archaeological site of Locri Epizefiri is one of the most important in southern Italy. It is only 40 minutes away from the main towns of Caulonia Marina, Roccella Ionica, Gioiosa Marina and Siderno on the Jasmine Coast. Actually, it is just outside the modern town of Locri. It is worth visiting Gerace and the site on the same day. Gerace is about 10 minutes by car from the ruins. Locri is the name of the modern town and Locri Epizeferi is the name of the ancient Greek site.
I recommend visiting the site in the morning. It can get very hot walking around, especially in the summer months. Gerace could be ideal for lunch and an afternoon tour. See more about Gerace here.
What you can see in the archaeological site
The ancient town of Locri was founded by the Greeks in the 7th century BC. It contains the remains of walls and fortifications as well as the various temples of Masara, Athena Promachos, Pan and Persephone; the Greek-Roman theatre and the Necropolis.
The most relevant evidence from this archaeological site is the collection of 37 bronze tablets. They are kept in the archaeological museum of Reggio Calabria.
The archaeological site museum
There is a small museum at the entrance of the archaeological site. It contains a few relics but most importantly, the urban plans for the ancient city. It was under-restoration when I visited so sadly I could not enter.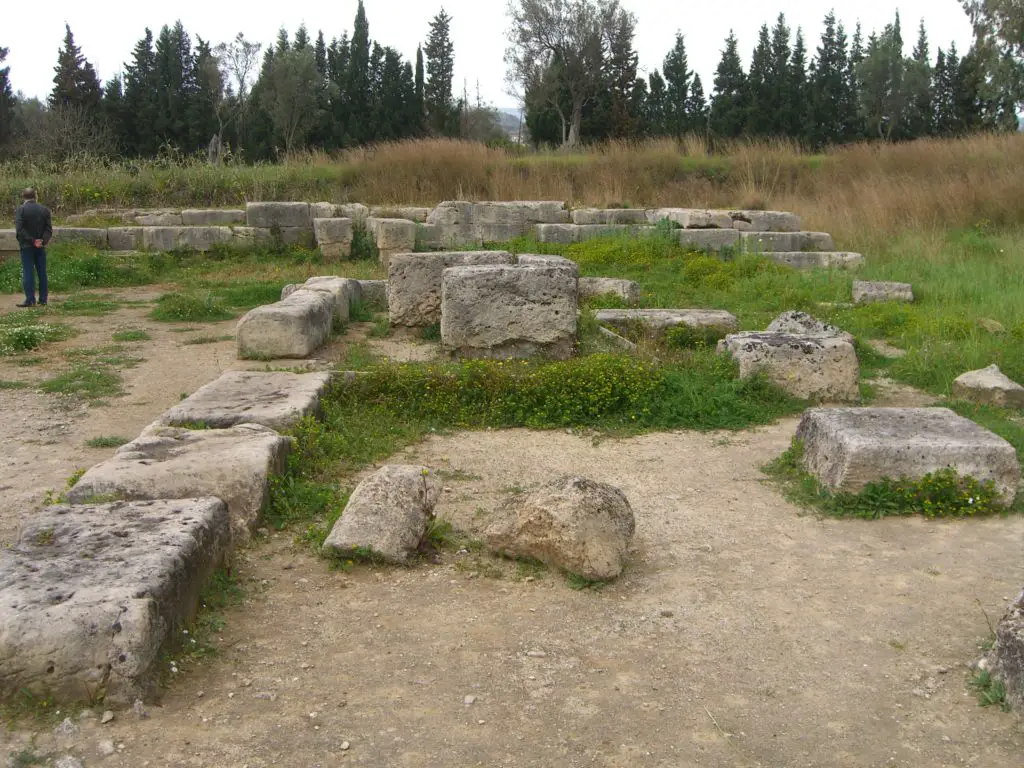 When I stumbled across this find, I could not believe it. Being an enthusiast and having accompanied tourists to the world-famous sites of Pompei and Herculaneum, I was keen to explore. I had not heard much about this archaeological site and often wonder why they don't promote it enough.
Nevertheless, I was going to explore it. For me, it was more that what I had expected and now I want to share it with the world. Make sure you watch the you tube video above. You will get a good idea of what it offers. This place deserves much more recognition. It is an incredible ancient Greek wonder.
A thriving Greek polis
It was definitely much bigger than what I had imagined. There are only ruins so you have to use your imagination. I suppose with a little help from a guide book or some research, you will slowly uncover what was a thriving Greek polis. They have classical plays and events in the Roman theatre during the summer. It is a wonderful setting for a classical experience.
Incredible mosaics adorn the floors of some of these ancient villas. It is well worth a visit and only a small entrance fee to help maintain this wonder. Just lately, they have been doing a lot of restoration work. This means that soon this incredible archaeological site will be able to amaze thousands. See more here.