Calabria is the perfect place to paint landscapes or seascapes using watercolours, acrylics or pastels. You will certainly get plenty of creative inspiration here whether you are looking to paint picturesque fishing villages or stunning countryside. The tranquillity will allow you to paint quietly in plein air. A good time for painting landscapes is from April to June, September and October, early in the morning. There are only crowds in July and August so there will be no distractions and you can really focus on the scene.
There are plenty of shady areas where you can paint in the shade if it is too hot. Scilla is a perfect place to paint as it is full of colour. Starting from the backdrop of the green lush mountains, the intense blue sky, the turquoise blue sea crashing against the grey rocks to the pastel-coloured houses clinging to the mountain. Just looking at this scenery takes anyone's breath away, can you imagine being close to it and painting such scapes.
Artists in Scilla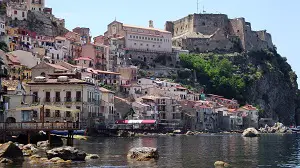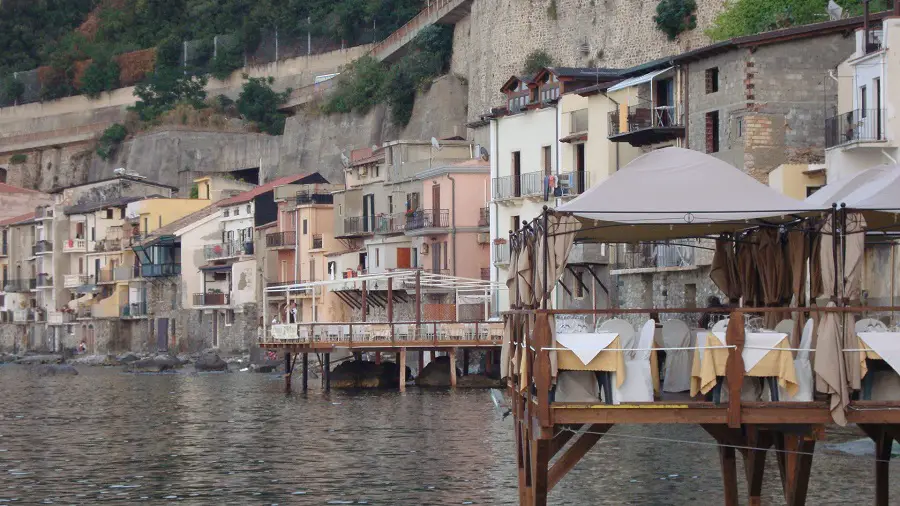 It is common to see artists in Scilla sketching or painting away. You can see many paintings hung proudly in bars, restaurants and hotels depicting the landscape of Scilla. Artists who have focused on every detail, colour and light. There is a lot of light in Calabria in the summer as the days are much longer. The sunsets are incredible, especially along the Viola Coast. Scilla is renowned for its spectacular sunsets and many artists get excited when painting this spectacle.
The colours constantly change as the sun goes down from different shades of purple to bright orange with some splashes of red. The whole sky is lit up with gleaming colours. The use of colour here is something special for artists when painting this wondrous element of nature. We can see this through the paintings they create. We can also understand their emotions when standing in front of such scenes.
Painting flowers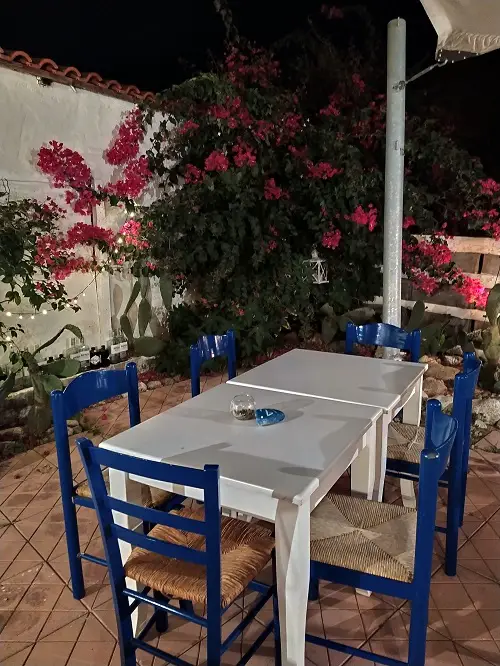 Even the flowers hanging from peoples' balconies are a joy to capture. Bougainvillea is everywhere in Calabria and has been used in many paintings of Scilla. Flower pots filled with the brightest coloured flowers are also often seen in the paintings. Wherever you go in Calabria, you will be reaching for your easel and canvas eager to catch the scenes. Even a carefully laid table laden with a bowl of fruit, freshly-baked bread and perhaps a bottle of wine is a delight to paint, especially for still life artists.
The countryside of Calabria is also an ideal place to paint with only the sound of the birds and the occasional bell on grazing goats. Nature is everywhere in Calabria. Still uncontaminated as if time has stopped. You will have plenty of ideas for your artwork. You will come across majestic rocky waterfalls such as the Marmorata in Bivongi, beautiful farmland with citrus and olive trees and rows and rows of vineyards, the list is exhaustive.
Art retreats in Calabria and Sicily
You can also sign up for art holidays at the San Michele hotel in Cetraro where you will have painting tuition in a stunning location overlooking the sea. A real art retreat including accommodation as well as delicious food and wine. You can share your passion with other like-minded artists and enjoy the beautiful surroundings while painting.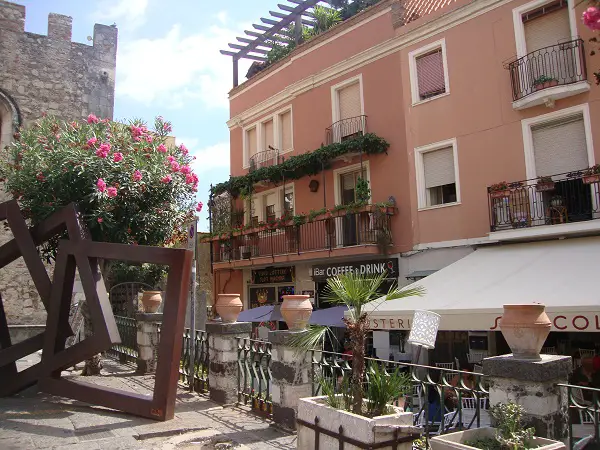 Why not combine your Calabrian retreat with a Sicilian art retreat in one of the most beautiful towns in Sicily. Taormina is the hub for art lovers. Artists have been coming here for centuries. Calabria faces Sicily so you can easily catch the ferry from Villa San Giovanni to Messina. Taormina is about 1 hour from there.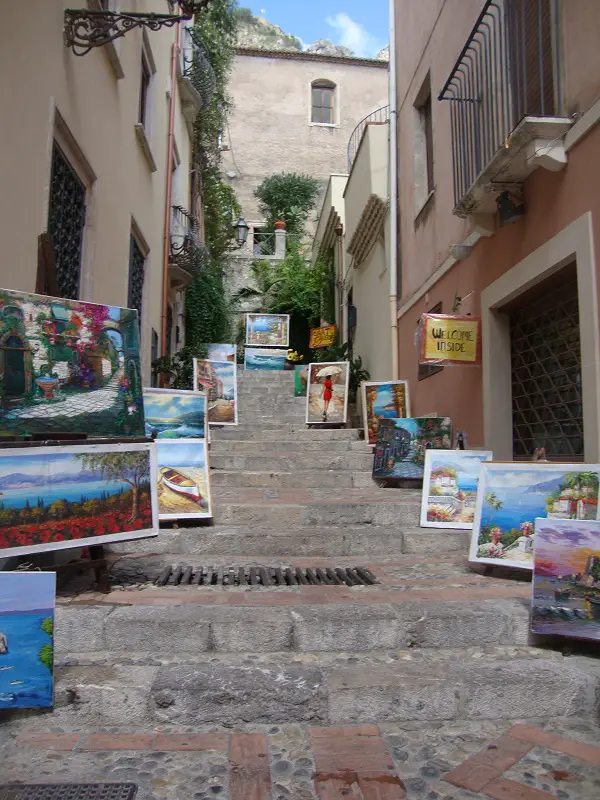 Some art retreats include painting and drawing materials. You can also take part in some ceramic making classes as Taormina is full of ceramics and art studios. Everywhere you go, you will see paintings of the stunning landscape; Mount Etna in the background with the beautiful town of Taormina. You will be able to catch this from every angle as you sit in the shady lush gardens of the hotel painting or sketching.
Painting lemons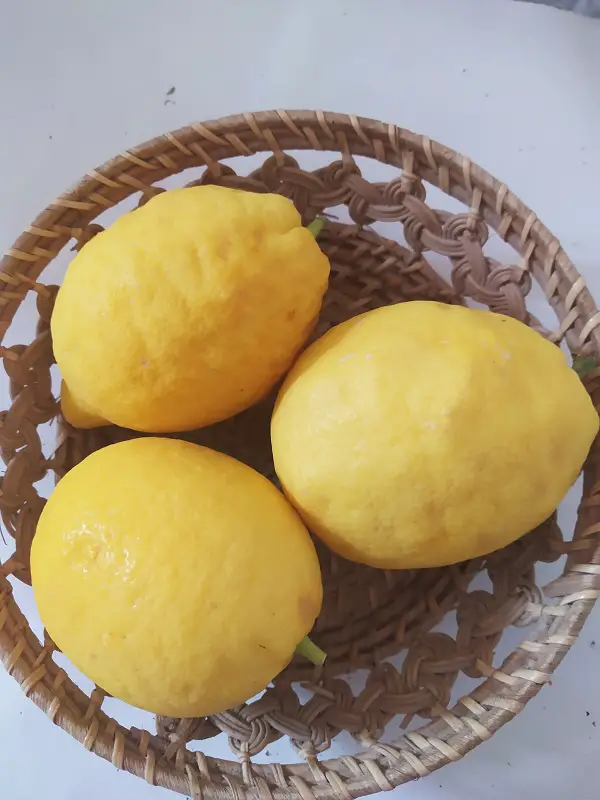 The public garden in Taormina is an ideal place to paint offering stunning views of Giardini Naxos below. The lemon tree is an interesting subject as you will see many of them scattered around the town and in the surrounding areas. Bursting with colour, it will be a joy for the artist to paint these in the warm sunshine. Perhaps sipping a lemon drink as you paint. You can also read about art in this post.
Art is everywhere in Italy and a paradise for art enthusiasts. I have posted some pictures for you to paint, that is until you get here, and see the beauty of Calabria and Sicily for yourselves. Being able to paint directly in front of these incredibly stunning scapes in such a pleasant climate is an incredible experience. Italy cannot wait to welcome you if it your first time visiting and welcome back all of those who have fallen in love, just like myself, with Italy and its immense beauty.