If you are looking for long wide sandy beaches with very few people (except July and August), turquoise blue sea and plenty of sunshine, Calabria in Italy is the answer. It has Caribbean-like beaches with the most beautiful colour of sea. I would like to share with you my best beaches. Firstly, Calabria this year has been awarded 14 blue flags for its beaches. When I first came to Calabria, I was more than surprised. Calabria over-exceeded my expectations. It is a pity that so little is promoted or said about this region. The reason could be that they want to keep the best beaches a secret.
In fact, it is often said that Calabria is Italy's best-kept secret. Besides the local people, the visitors they often get are Italians from the North of Italy, Rome and Naples. Many people from Naples tend to stay on the Cedro Coast as it is much closer to Campania. With so many beaches, you are probably wondering which are the best beaches in Calabria? Watch the videos and my recommendations below to find out.
Beach holidays in Calabria with the best beaches
People come for the beautiful beaches, nature and uncontaminated sea. Many have holiday homes close to the beach. You will find many holiday complexes in most towns as well as hotels and B&Bs. I would like to share with you 10 of my favourite beaches.
The beach in Tropea is one of the best beaches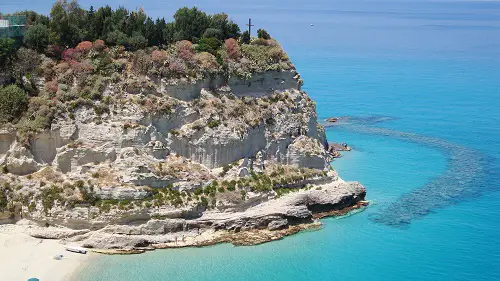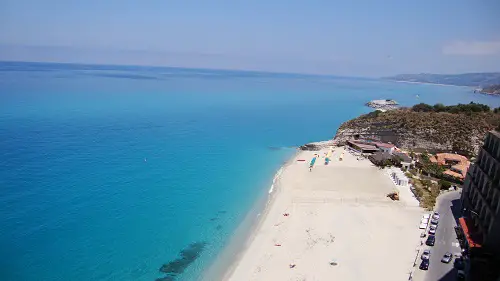 There is no doubt that Tropea is among one of the best beaches in Calabria. It is the jewel of Calabria for its stunning white powder sand and turquoise sea. Only 15 mins away from Lamezia Airport. Once you are in the main centre of Tropea, there are steps leading down to the beach. It might be a little tiring going down the steps, but rewarding when you get onto that beach.
Transparent clean water
The water is so transparent that you can see the bottom of the seabed. The beach is sandy. If you go out of season (July and August), you are likely to have it to yourself. Whilst you are swimming you can look up at the little town of Tropea clinging to the limestone rocks and to your left you can gaze at the church of Santa Maria dell'Isola, which will take your breath away, also perched on top of a rock.
The church has been completely renovated and when lit up at night, it is something really special. It almost looks like a nativity scene from a distance.
Tropea in Calabria has just been voted one of the most beautiful places in Italy for this year's competition 2021.
The best beaches in Stalettì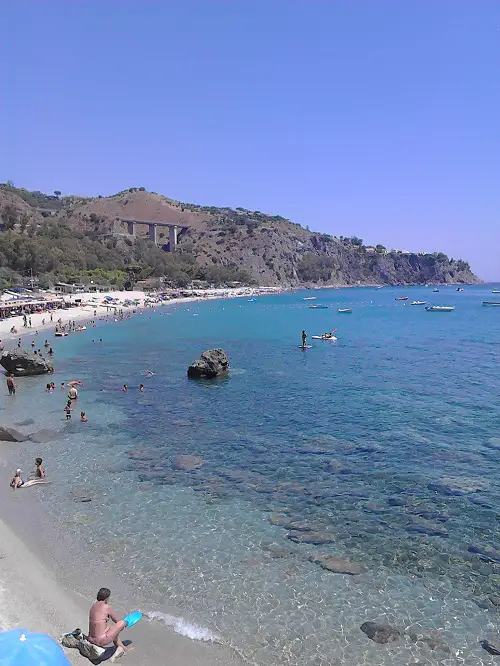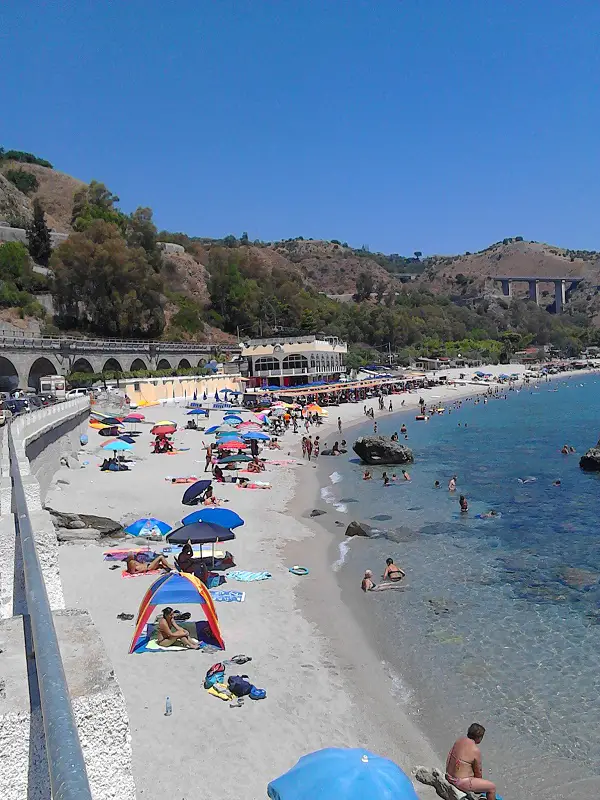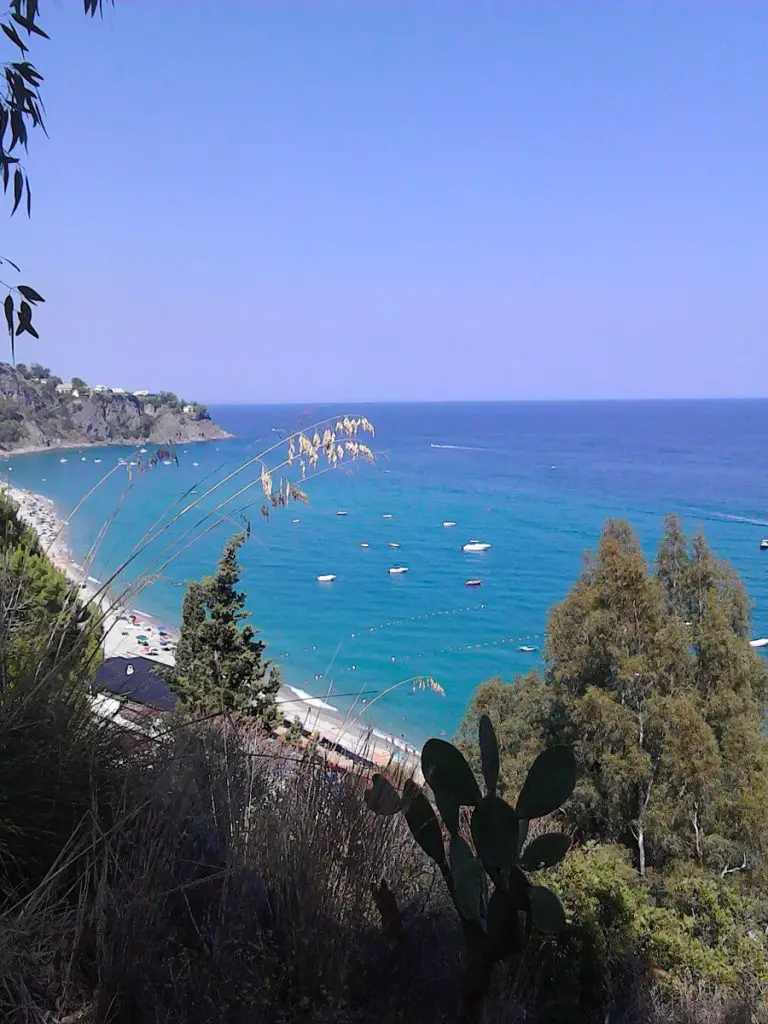 The best beach in this area is Caminia situated on the Coast of the Oranges after Pietragrande. You can leave your car at the top and walk down a winding road or go on the red tourist bus (available in August) that will take you right next to the beach. Another long sandy beach with beautiful sea. You will also find a couple of lidos on the beach with their own restaurant and sunbeds that you can hire. The price is about 7 to 10 euros for the day. This includes also a parasol.
Jelly fish in Calabria
The sunset is spectacular to watch on this beach. The last time I came here, the beach was full of barrel jelly fish, the huge ones with frills. I was told that they were harmless and did not sting like the smaller ones. In fact I didn't get stung that day. I always remember being stung by a jelly fish in Sorrento and it was quite painful so you can imagine how I felt when I saw them.
The best beaches in Pietragrande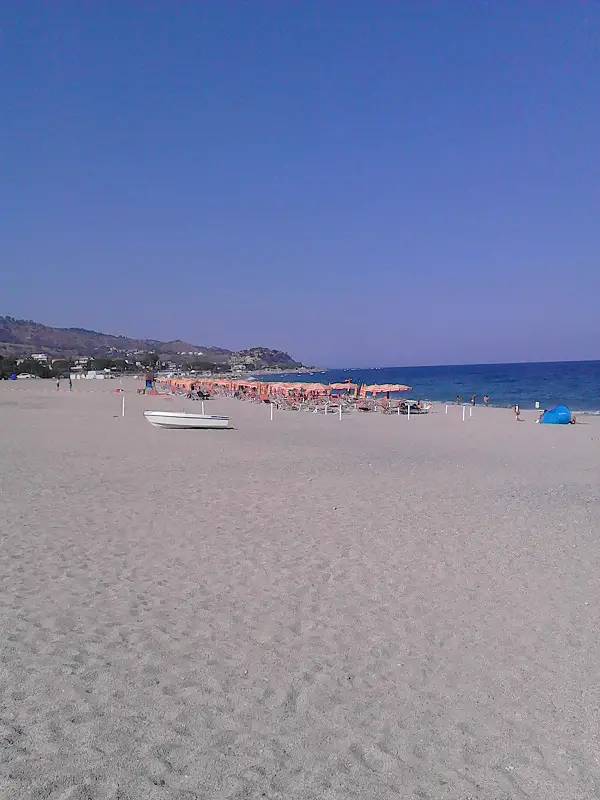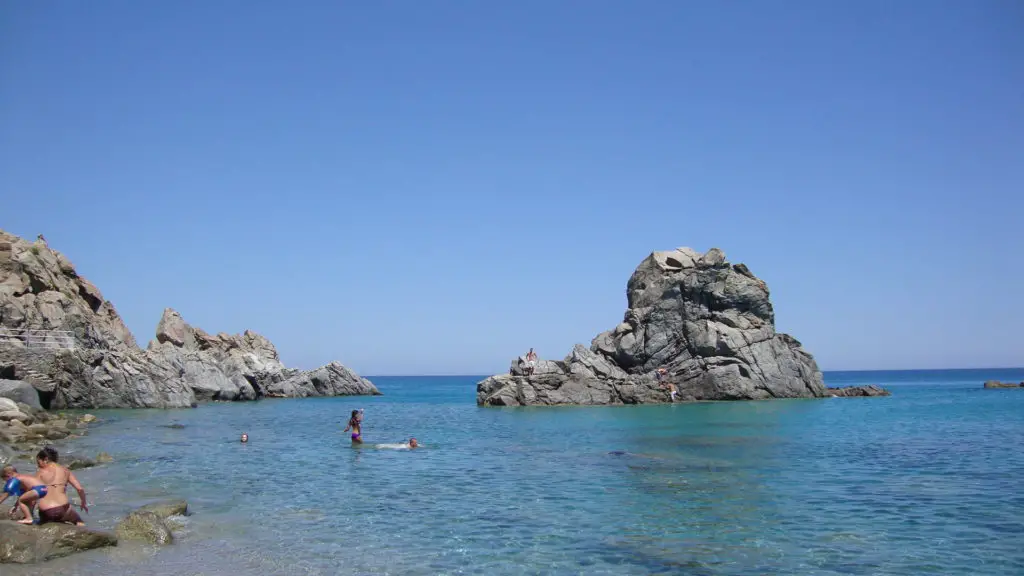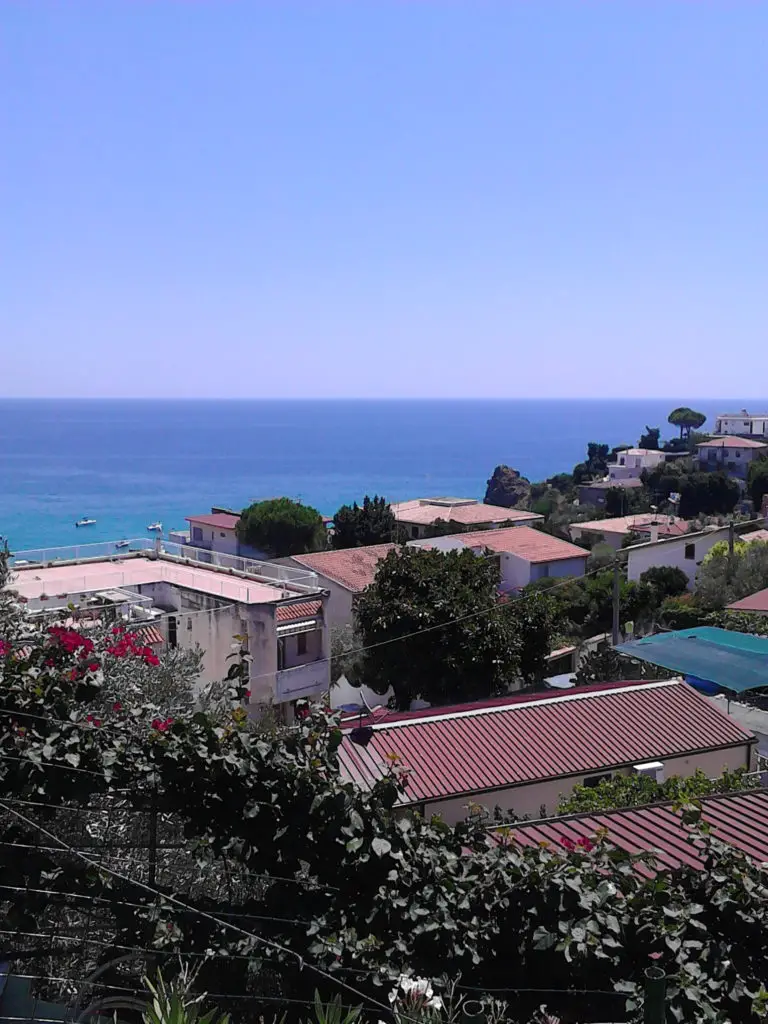 This beach is right next to Caminia. It tends to be rocky hence the name of the famous rock in the water. It is a great place to swim as all around you is beautiful scenery. There are some lidos and restaurants. In fact you will find a lido right opposite the rock. It is quite popular and besides serving food, it turns into a discotheque at night.
Many people enjoy diving and swimming around the rock, but if you go in the other direction, you can see a long wide endless sandy beach with some sunbeds. There are villas and holiday homes everywhere. Beyond Pietragrande, there are more long sandy beaches which seem to go on forever. There is an attractive promenade there lined with restaurants.
The beach in Scilla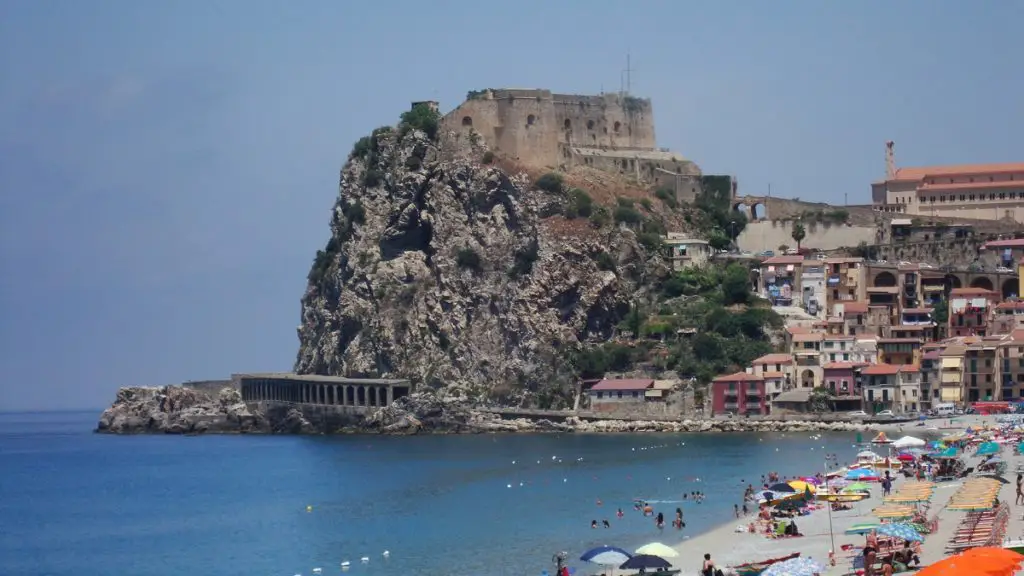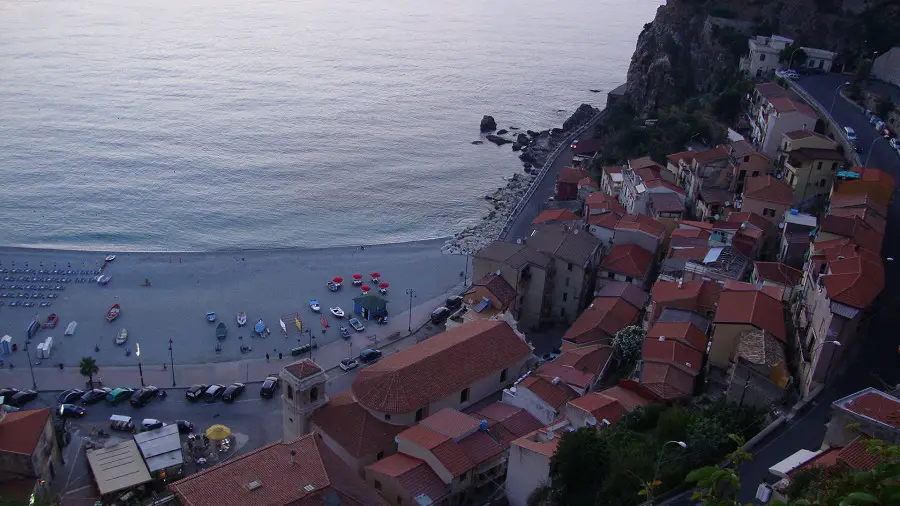 Scilla is located on the Viola Coast near Reggio Calabria. The beach in Scilla is a wonderful place to swim facing the Ruffo Castle perched on the mythological rock of Scylla. This beach is shingle so I recommend wearing plastic shoes on the beach and also in the water as it can be painful on your feet.
Well worth it for the views that you get when swimming here. There are plenty of lidos on the beach where you can hire sunbeds and have a snack. I recommend lunch in the restaurants in Chianalea overlooking the sea. You can read about them in my earlier posts on Chianalea.
The beach in Amantea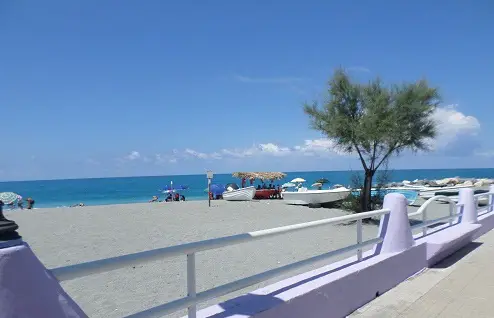 Amantea is located on the Cedro Coast just after Falerna. It has a long sandy beach with beautiful sea. There are some lidos on the beach but very few so it looks like it stretches for miles. The views are incredible as you look up to medieval castles, towers and a monastery (now a hotel). You can read more about Amantea in my earlier blog posts.
The beach in Roccella Ionica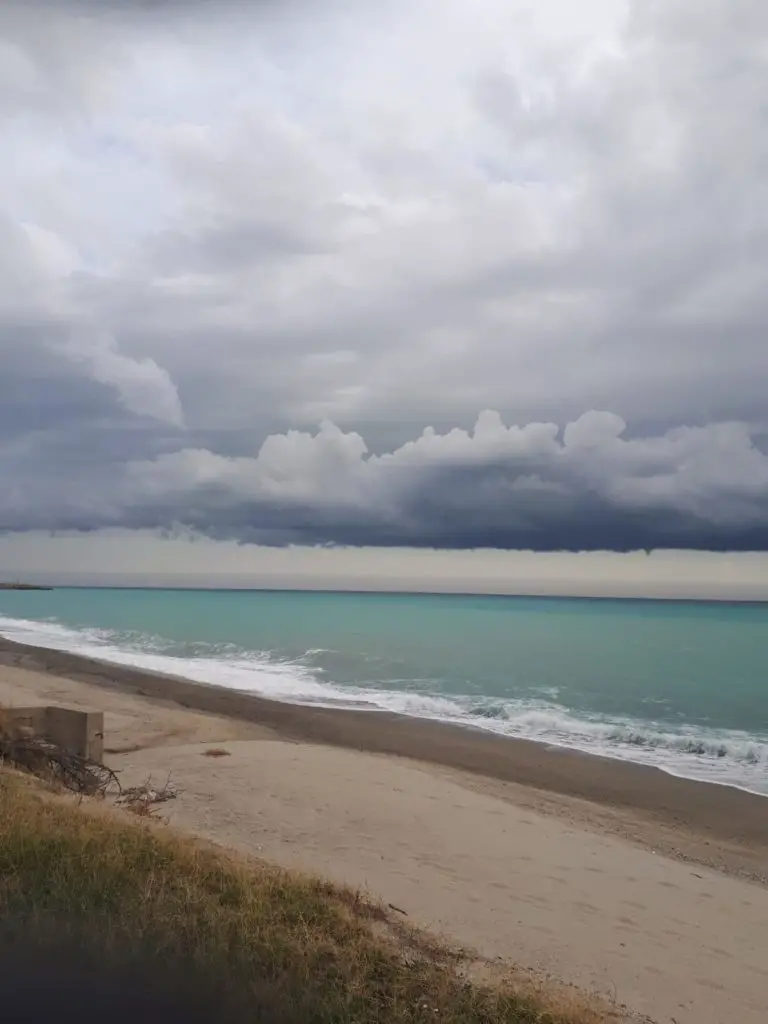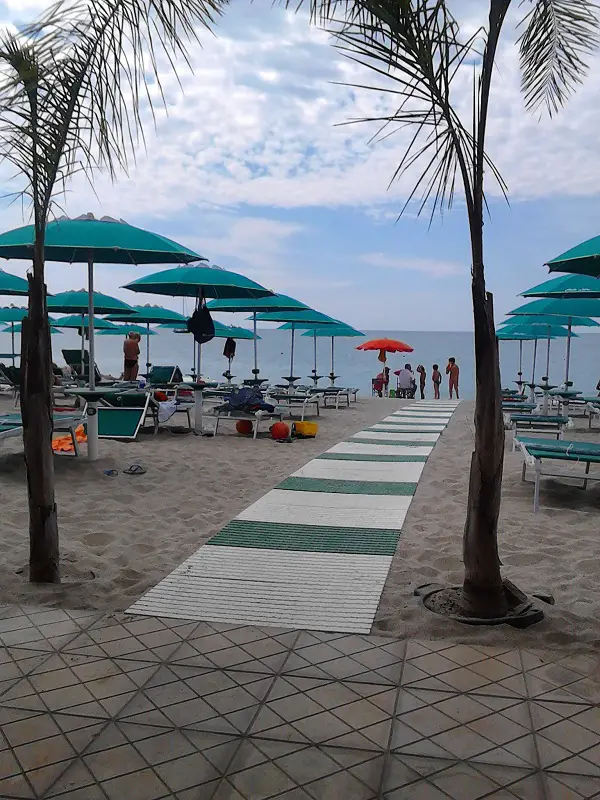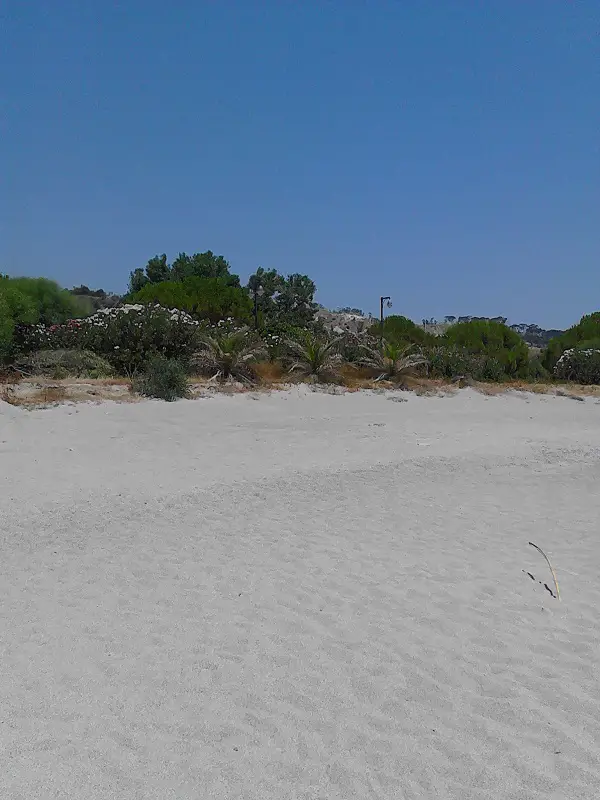 Roccella Ionica is located on the Jasmine coast. This beach is a real gem. The colour of the sea is incredible. It has a long golden sandy beach which stretches for miles. Part of the beach does not have any lidos and looks like a real Caribbean beach as there are also many palm trees facing the sand. The setting is spectacular. There is also a pretty port area nearby.
The beaches in Soverato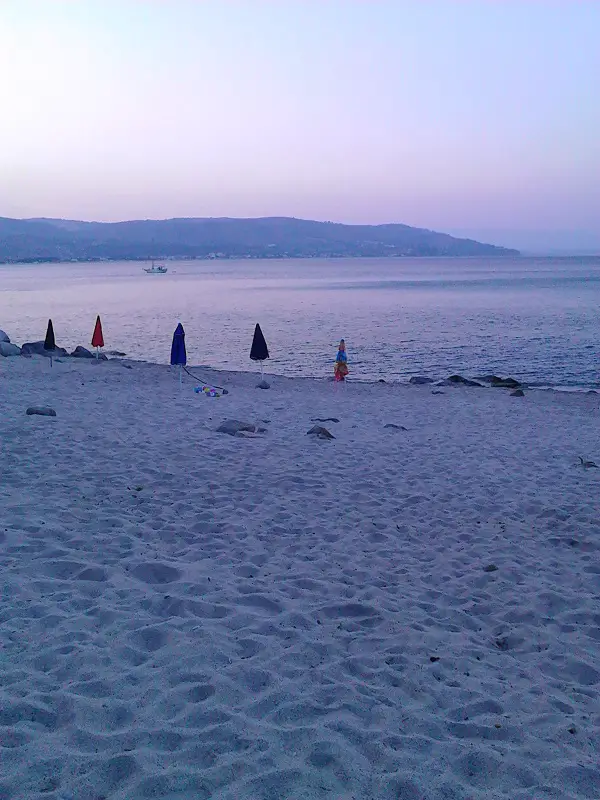 The beaches in Soverato are located on the Coast of the Oranges near Caminia and Pietragrande. They are the widest beaches along the coastline with plenty of lidos, a nice promenade and park. You can read more about Soverato in my earlier blog post. Read here to find more beaches in Calabria.
The beach in Riace Marina
This beach is located on the Jasmine Coast. This is definitely a Caribbean-like beach. Hardly anyone goes to this beach as there are no lidos. Only miles of white sand and beautiful sea. It was a real find for me. You will find that if you go out of season (July and August) you will have this beach to yourself.
The beach in Palmi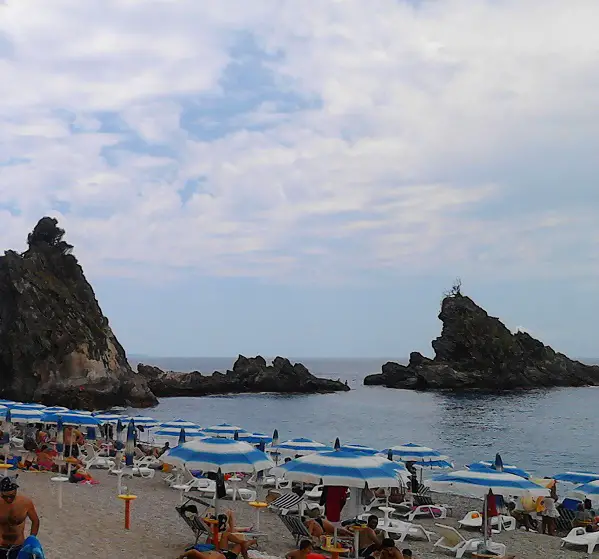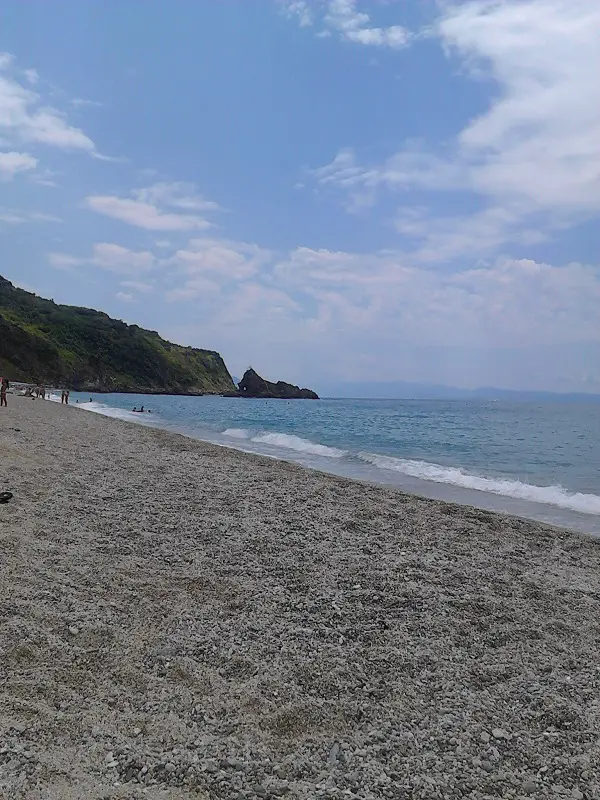 The beach is located in Palmi on the Viola Coast. Another long beautiful beach with wonderful views of the coast where there is an olive tree in the middle of a rock. Part of it is sandy and another part is shingly, but the sea there is incredible with views of the mountains. There are some wonderful lidos here serving seafood and you can hire sunbeds.
The beach in Copanello
The beach in Copanello is after Pietragrande on the Coast of the Oranges. A long winding road takes you all the way down to long white sandy beaches that go on forever with views of Catanzaro. There are plenty of lidos and sunbeds.
Calabria is full of beaches. I have mentioned 10 of my favourite ones but you will find beaches everywhere you go with 800 km of coastline. You can read more about the towns in my earlier blog posts. Calabria is not just about beaches, there is nature, history, archaeology, gastronomy, the list goes on.
You can find everything here. The best thing about the beaches in Calabria is that they are never crowded and could be the ideal destination to spend your holidays in the future. Read more about the best beaches here. You can use my travel resources here to get around and see here which places to visit. Subscribe to receive new posts.