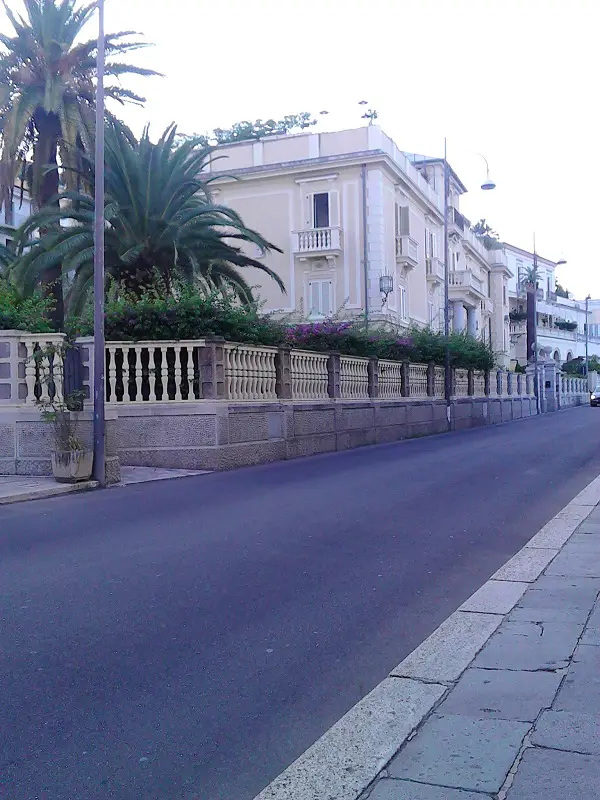 Soverato is located after Caminia and Pietragrande in the province of Catanzaro in Calabria. It is one of the largest towns in the region for its long wide sandy beaches with plenty of lidos and shopping. A popular holiday resort during the summer months and can get very busy, but the atmosphere is incredible day and night.
The seafront with plenty of lidos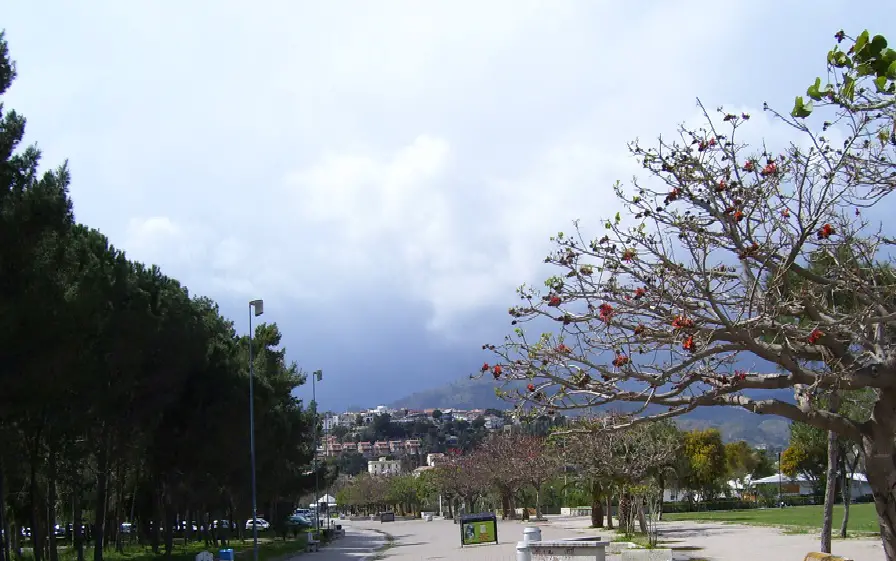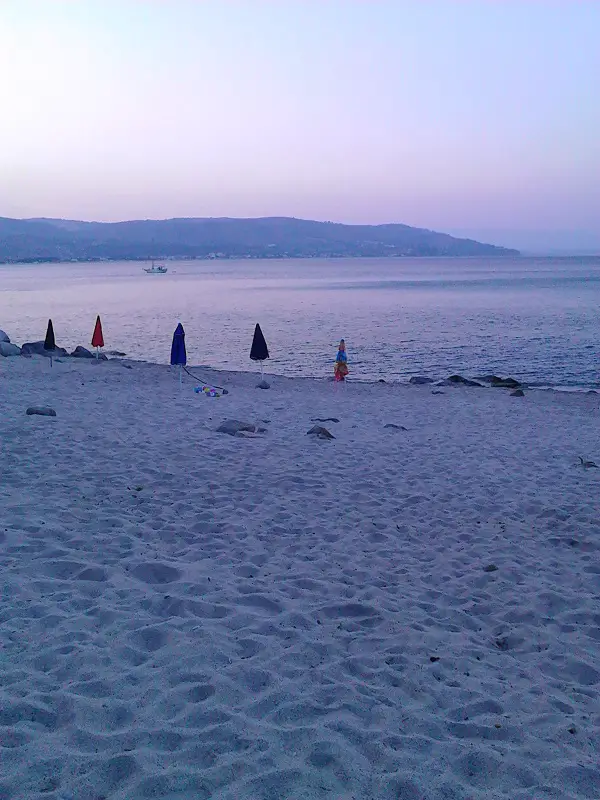 The seafront stretches for miles lined with numerous beach bars, restaurants and lidos. Life is on the beach and along its wide tree-lined promenade. It is one of the largest and attractive promenades in the area. There are plenty of sports and water sports available on the beach to keep you entertained. Great for families, couples and single travellers.
Beach parties guaranteed at the lidos
Tourists and locals take to the promenade for their evening stroll. It becomes a very lively and bustling place. Some street vendors display pretty things carefully laid out on stalls along the walkway. Beach parties are common during the summer, but the promenade is also used all year round for various events.
Christmas in Soverato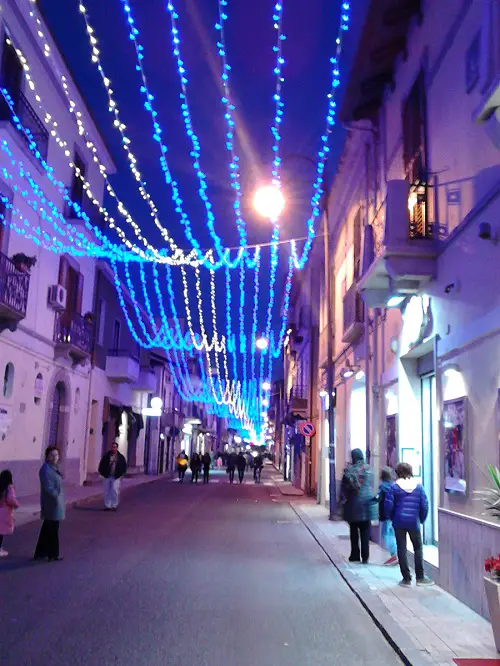 I recommend also coming during Christmas and New year. The place turns into winter wonderland with ice skating and many lights lit up everywhere. There are always plenty of stalls with local Christmas specialities and goodies.
Most restaurants put on a special menu both for Christmas and New year. The highlight of New Year is the concert. Hundreds of people come from all over the region to take part in these festivities.
The lidos
People book the lidos well in advance. You can find sunbeds, parasols and small tables. Most are in rows, so if you want to be in the first few rows close to the sea, you might not be in luck.
However, there are plenty of sun loungers for everyone and if you want to hire one, the cost in Calabria can be as little as 7 euro while in some parts of Italy you can pay up to 15-20 euros for the day. Some people pay for the month as it works out cheaper but has to be booked well in advance. Some people even book one year prior to coming.
Bar and restaurant facilities at the lidos
Lidos are very popular along the coastline in Calabria, especially Soverato. Most of them have bar and restaurant facilities and some with changing cabins, paddling pools and play areas for children. You can see a lido here.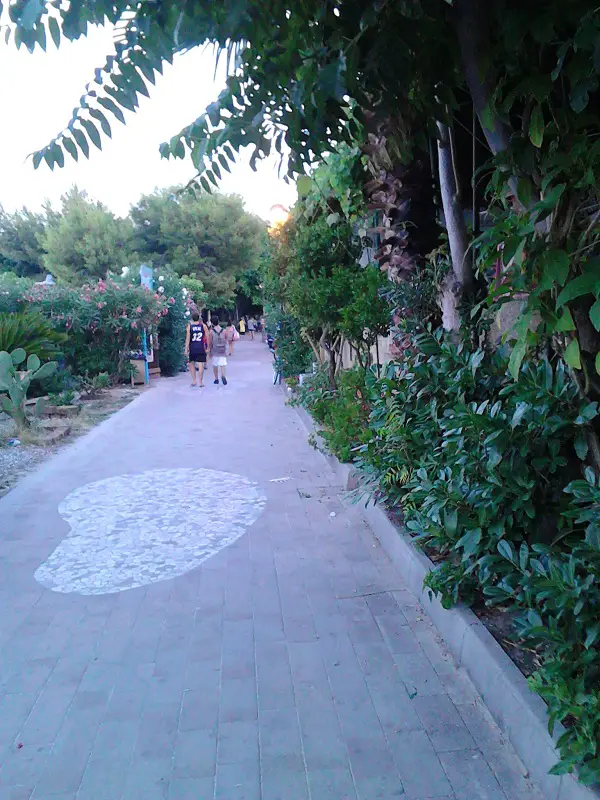 I noticed that some people come very early and spend the entire day on the beach at least until late evening. Many locals dine at 8pm or 9pm and I saw many leaving the beach at 8pm.
Just in front of the beach at the end of the promenade, there is a beautiful garden walkway leading you to many restaurants overlooking the sea. Those restaurants are very romantic and special as you have a 360-degree view of the sea being practically on the beach and the sunsets are truly spectacular in Soverato.
Sports and fitness run by the lidos
Some people have been coming for years as they all seem to know each other. Lidos organise sports events, tournaments, fitness classes and even yoga on the beach. They create an amazing holiday atmosphere not to mention in the evening after dinner time, beach parties, live music and dancing until the early hours of the morning.
Restaurants, bars and ice cream parlours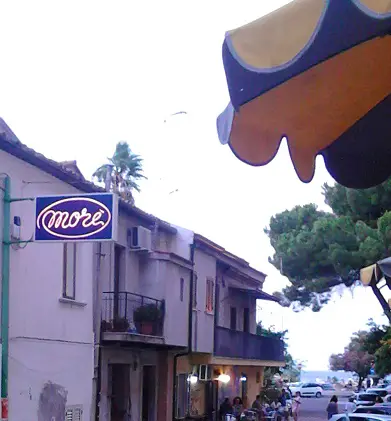 As well as lidos, there are some trendy bars and nice ice cream places dotted along the seafront and the road across from the promenade is very lively too. There are plenty of narrow streets with more bars, ice cream parlours and plenty of restaurants. They have all the tables and chairs outside so you can really enjoy those balmy summer evenings and dine alfresco.
Accommodation
There is a wide range of accommodation varying from hotels, B&Bs, guest houses and apartments. I recommend booking in advance if you come in July and August. This is a very popular time for this resort.
Shopping in Soverato
Here you will find small and large shops everywhere along the pretty main road. Most people shop in the evening as it is cool and they open from 5pm to 8pm and some shops will stay open until late during the summer months.
The main street is also full of bars, restaurants and eateries. If you come in August, they usually have sales so you are likely to find some great bargains. They also have a weekly market on Fridays where you can find just about anything. Soverato is a great place to come on holiday and explore the surrounding areas. You can read more about the best beaches here.