Calabria has finally come out of lockdown and Italy will be opening its frontiers from 3rd June, 2020 so everyone will be able to freely visit Italy and its 20 regions. Sicily, Sardinia and Calabria are among the regions with the lowest covid cases. All safety measures are in place so now today all the local people, and as from 3rd June, all visitors can enjoy the nature and beauty of the regions in an almost covid free destination. There is also a 500 euro voucher for local residents to use in hotels all over Italy.
This is to encourage domestic tourism. Everyone needs a holiday after this covid situation. Many local people from Calabria plan to go on holiday within Calabria and Sicily. You might be asking yourself "is it safe to visit Calabria and Sicily at the time of covid? I can say I feel very safe here.
Social distancing rules for covid
Finally, today is the day that shops, bars and restaurants can open as long as they have social distancing rules in place. In fact, at the entrance of every establishment you will see a sign asking you to wear a mask, put on gloves supplied by them and use the hand sanitising gel dispensers placed on the tables. Once you have followed these covid rules you can enter, but only a few people at a time. You must stay 1 metre away from people. There are two entrances in some places where you can enter, only once you have followed the rules and exit from another door.
Public and private transport are also in circulation leaving 2 or 3 seats empty between passengers. One door to enter and another when leaving the bus. Plastic safety screens protect drivers. People must try to eat or have a drink at the outside tables. The restaurants are also following rules by keeping tables 1 metre apart and only having so many diners in the restaurant. It is important now to book in advance. Some lidos on the beaches are to have sunbeds well away from one another.
Calabrians enjoying nature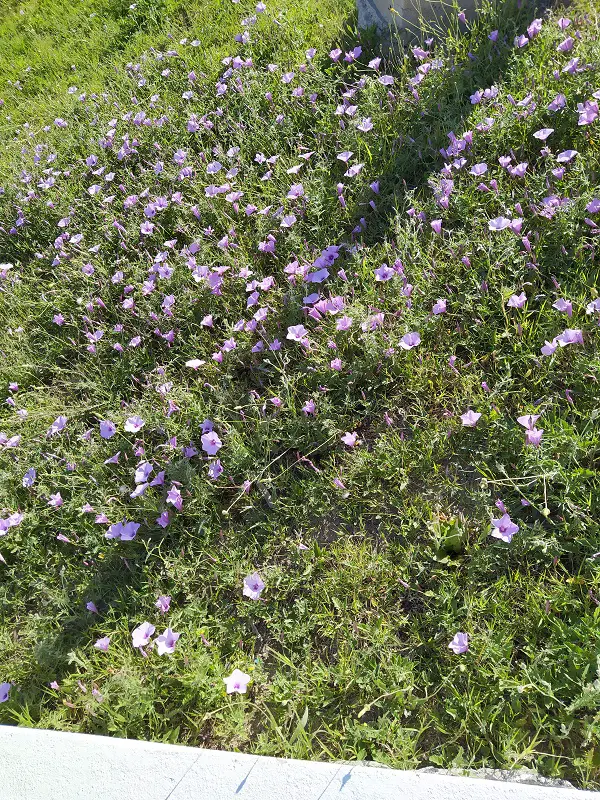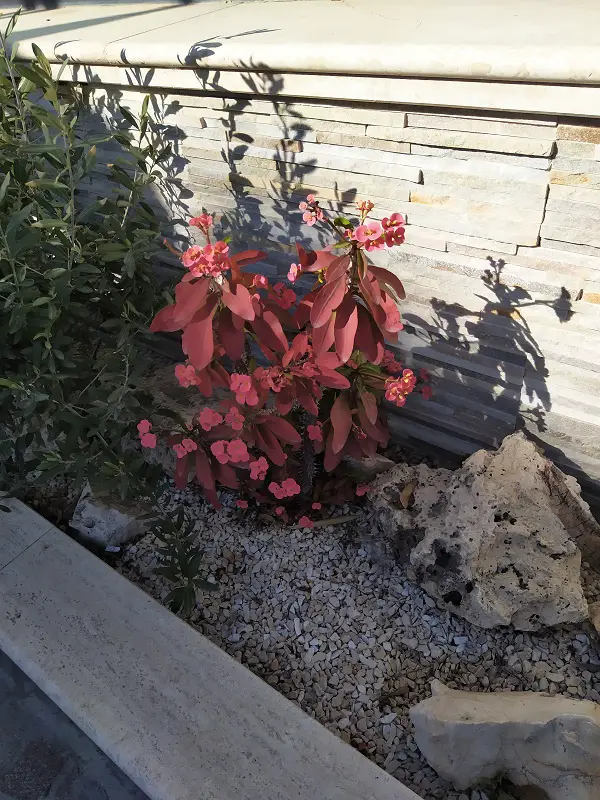 People are less frightened and are trying to get back to some normality. The local people as well as myself cannot believe how beautiful the landscape has turned. Of course, it was beautiful before Covid-19, but it seems to be even more. The colour of the sea is even more turquoise, there are flowers of every type growing wild, the beaches look whiter and spotlessly clean. The local councils have been manicuring the parks and gardens.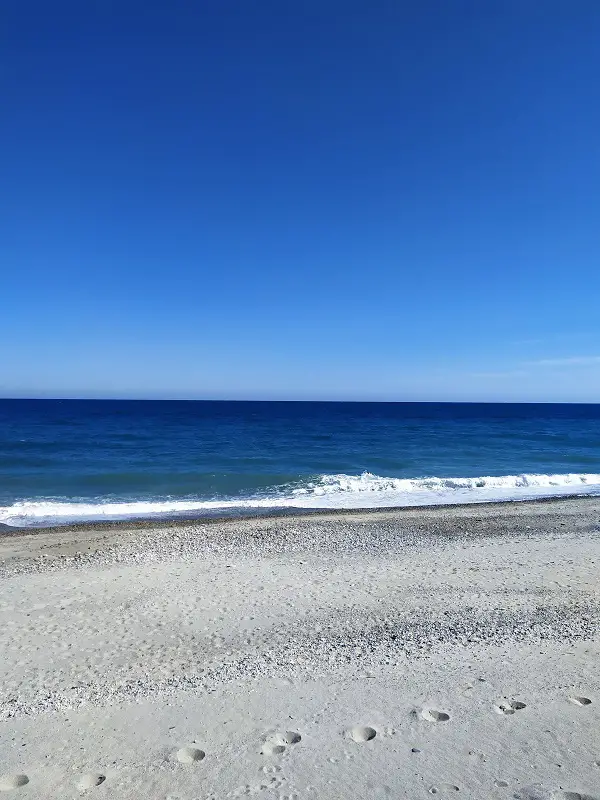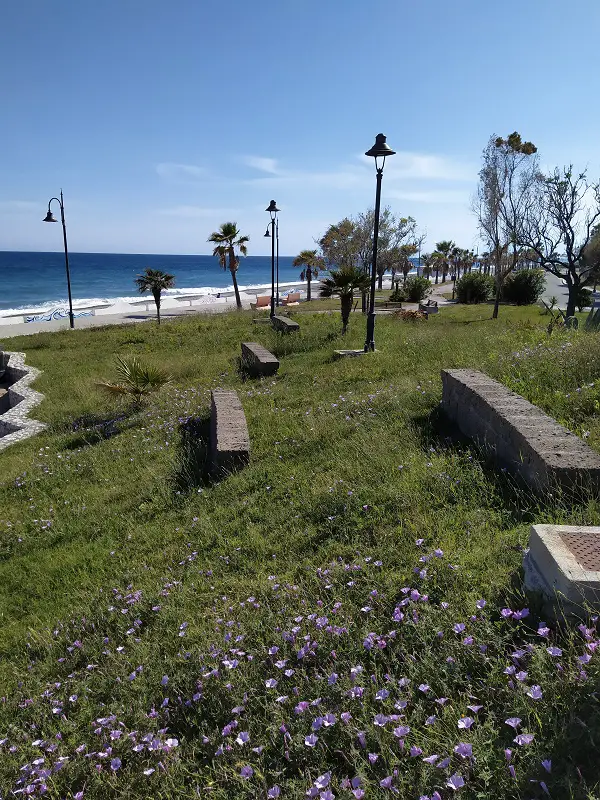 Calabria has reopened
It is a joy to see people once again sitting on the benches enjoying nature. Calabria has reopened. Many people have taken to the beaches where most of them just sit on the sand and gaze at the incredible colour of the sea or walk along the promenade enjoying the fresh sea air after such a long time cooped up indoors. They are happy to stretch their legs. There are joggers, families, cyclists, people doing exercise and this time, they look so happy.
Happy to be outdoors. There is some sun but not so hot. The church bells were ringing today as this is the first day people can go to church. Supermarket supplies such as the sought after products during lockdown (yeast and flour) are back on the shelves. Strict rules are also in place at the supermarkets. You can read about this in my earlier post "Calabria stands still".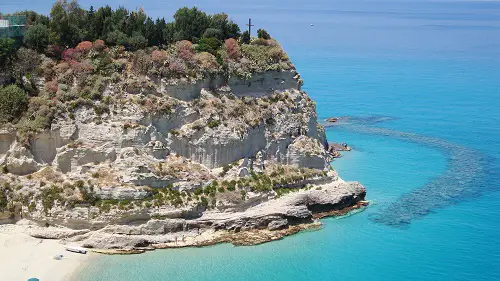 Many Calabrians are planning on visiting other provinces and places in Calabria they have never seen before. In fact some people have never left their village and others their province so this is a good opportunity even for them to see what lies beyond their home towns. A chance for them to discover how beautiful their own region is. I spoke to a young Calabrian couple who have decided to explore Calabria for 3 months with their caravan.
Museums in Italy are getting ready with new technology
Many Italian people want to holiday in Italy this year. Some people have discovered other places through virtual tourism, explored some of Italy most wonderful museums virtually, because that is all they could have done during the lockdown. But now they are free and as from 3rd of June, they will be able to leave their region and visit any region they want.
Museums are preparing. Only so many people can enter and it is said that they hope to use new technology soon. For example giving people an electronic beeper at the entrance so that if they do not respect the one-metre rule or go too close to someone, an alarm will sound alerting them to stay apart.
Calabrians have really respected the "stay at home rule" and as a result, there are few covid cases here. I saw this on my way to the supermarket, which was the only place I could go to or the pharmacy during lockdown. Everything had come to a standstill.
With all the rules in place, Calabria is ready to welcome visitors back to its beautiful region. Hotels are installing plastic safety screens at reception and social distancing rules will apply to all areas of the hotel. Check in will be limited to only a few people at a time.
Train travel needs to be booked in advance so that they can leave at least 2 or 3 seats empty. Temperature checks will be in place at airports and railway stations. I personally think it will be very pleasant travelling by plane, train and bus knowing that you won't have someone sitting right next to you anymore.
Villa San Giovanni to Messina reopens after covid lockdown
Just before lockdown, Calabria closed its region, which meant nobody could go to Sicily unless they had a valid reason. Many Sicilians in the North of Italy wanted to go back to Sicily but some had to wait until the restrictions were lifted. The main port Villa San Giovanni only allowed medics and their emergency teams to cross the straits of Messina. It has been closed since the beginning of March and will open to everyone on the 3rd of June, 2020.
Everyone is anxiously waiting for that day. They will be able to return home, see family and relatives or simply just go as a tourist. In some places in Sicily and small islands, the coronavirus has never reached them. The local people are proud to have respected the stay at home rule, thus protecting their island. Now they cannot wait to have visitors for whatever reason their visit may be. Calabria and Sicily are ready with open arms to welcome back the world. You will feel very safe. Read about some relaxing things you can do in Calabria.