There are so many things to do in Calabria. You need at least two weeks to visit Calabria if not more. Do not worry as it will be a good excuse to come back and do other things. Be sure that when you visit Calabria to include some of the 15 things to do I recommend. You won't be disappointed. I would like to share with you the things to see and do I believe that will really make your holiday:
1.) visit an archaeological site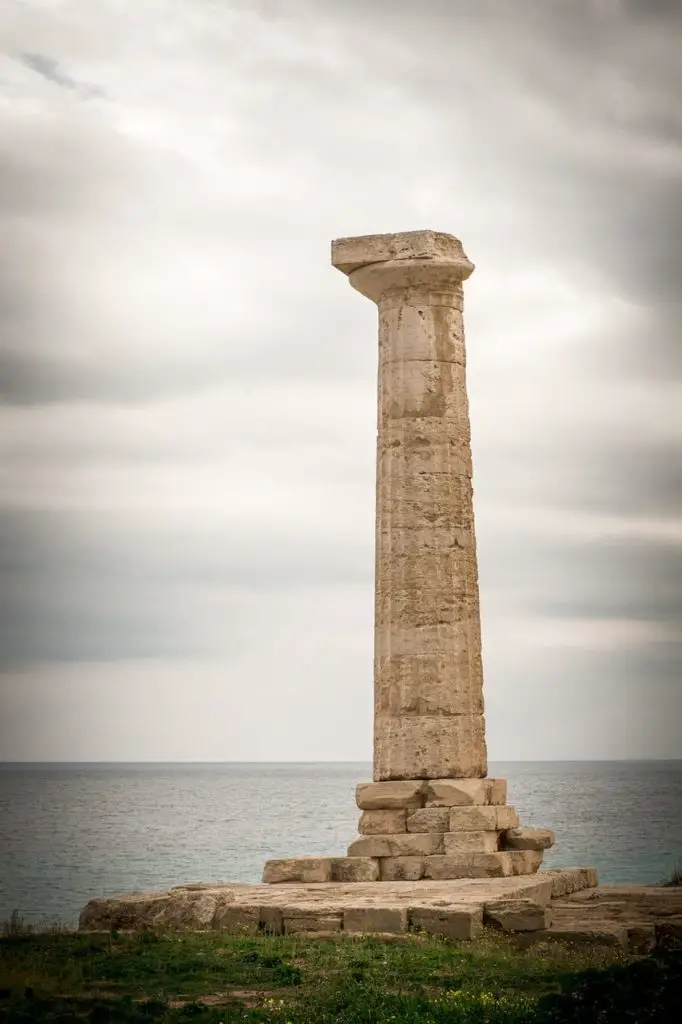 Calabria is steeped in Greek history. There are 3 important archaeological sites in this region such as Locri on the Jasmine Coast, Capo Colonna [widgets_on_pages id="Capo Colonna guided tour"] in Crotone and Scolacium in Roccelletta di Borgia near Stalettì on the Coast of Oranges and an array of Greek ruins everywhere you go.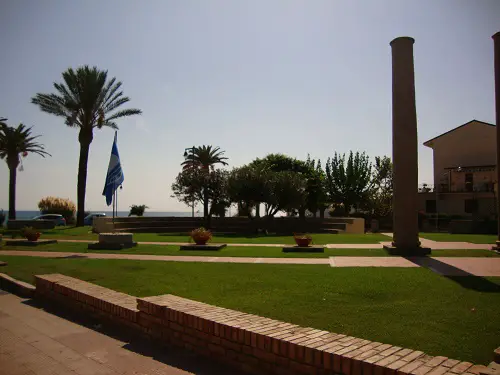 2.) learn about the history of Calabria in a museum
You will find museums in many of the towns in Calabria. Not only will you learn about the history of the town, but also about Calabria, how the Greeks settled on the coasts in the eighth century B.C.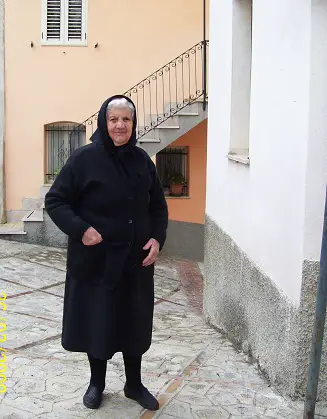 You can see ancient Greek objects displayed in glass cabinets, the bronze statues of Riace (Greek warriors) and understand why this culture has had a great influence on the people. In fact, they use Ancient Greek in some local dialects today. Some of the local people have Greek features. .
3.) sunbathe on the most beautiful beaches is among the best things to do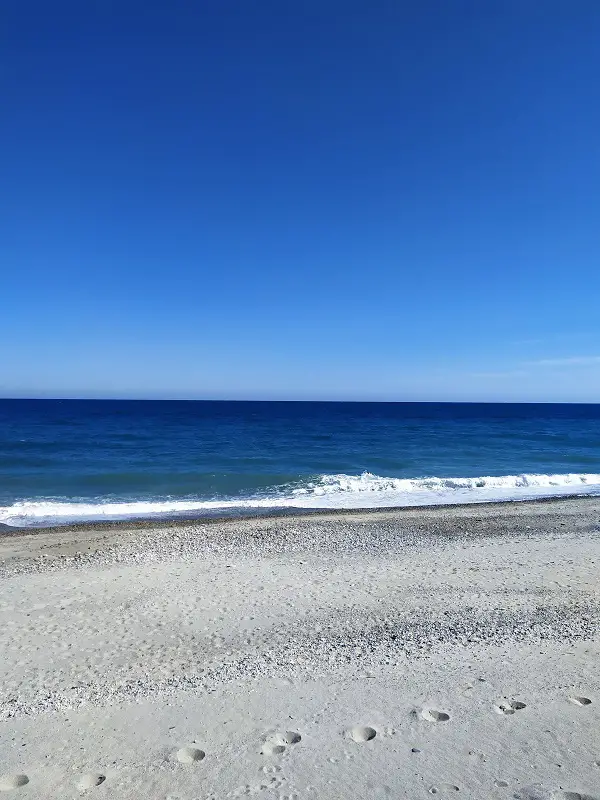 There are beaches everywhere, most of them are wide and sandy, stretching for miles. Everywhere you go on the coast, you will be able to stop off at some gorgeous beach and even have it to yourself (except July and August). You can decide to lie on a towel or hire a sunbed. Some beaches are unspoilt and there will be no sign of a sunbed anywhere. You can always bring a small deck chair in the car. I prefer lying on my towel.
4.) take a boat trip along the coast, snorkel or dive are the things to do
There are many organised boat trips around Calabria. This gives you the chance to see the coast from a different perspective. The coastline is stunning from the sea. Many boat trips include aperitifs and snacks with plenty of time for diving off the boat and swimming. Seeing the sunset on a boat is something really special to do.
5.) shopping in Reggio Calabria
All the best shops including chain stores are in Reggio Calabria. There is a whole main shopping street. You can include in your shopping trip a visit to the National Archaeological Museum where the bronze Greek warriors stand and a walk along one of the most beautiful promenades in Italy with Sicily and Mount Etna facing you. Make sure you try a granita in one of the bars on the promenade.
6.) eat swordfish in a restaurant in Scilla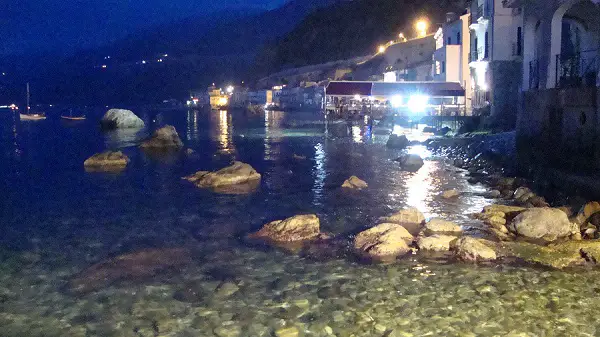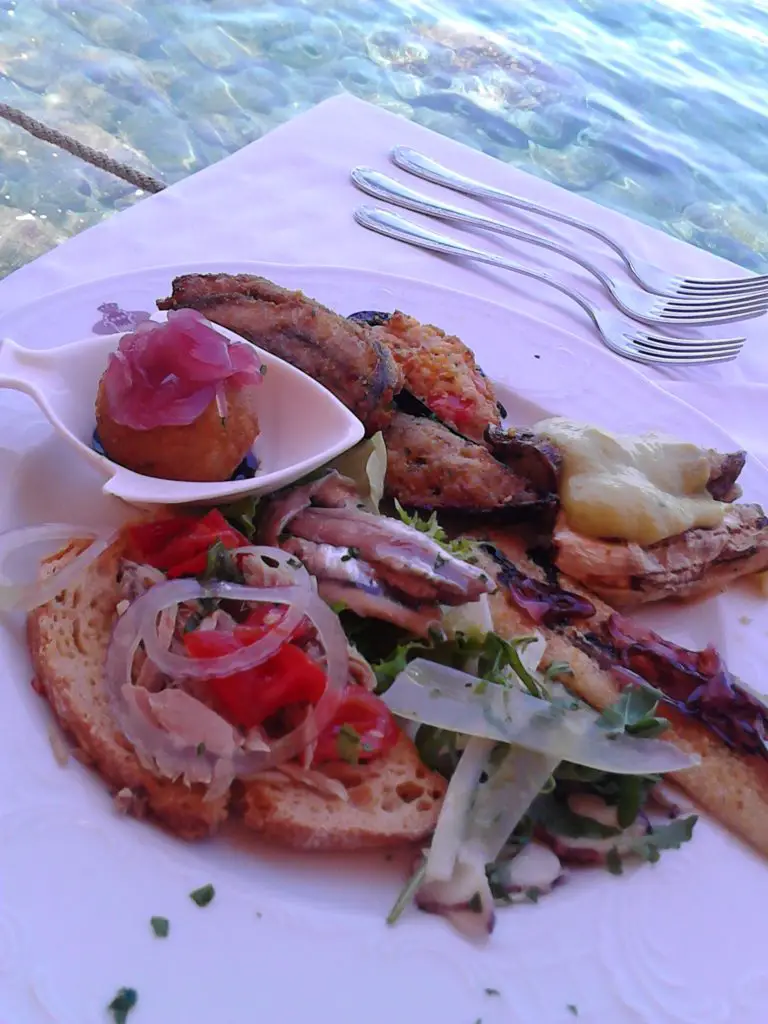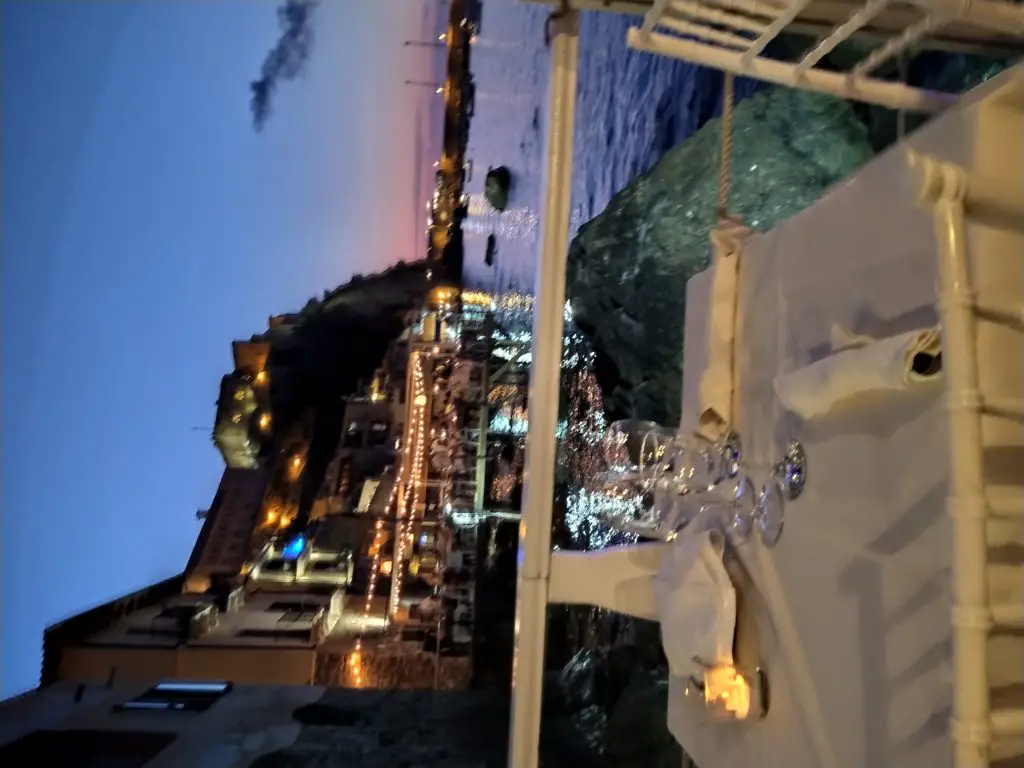 Once you have visited the picturesque fishing village of Scilla, be sure to go to Chianalea (the little fishing district of Scilla) to try the daily catch and speciality swordfish and other seafood delights. The restaurants are very special here as they overlook the sea and the Ruffo castle.
I recommend lunch so that you can enjoy looking at the sea in broad daylight. At night it is also special as everything is lit up and has a magical atmosphere. Perfect for a romantic dinner for two.
7.) snorkel or dive in Calabria are the things to do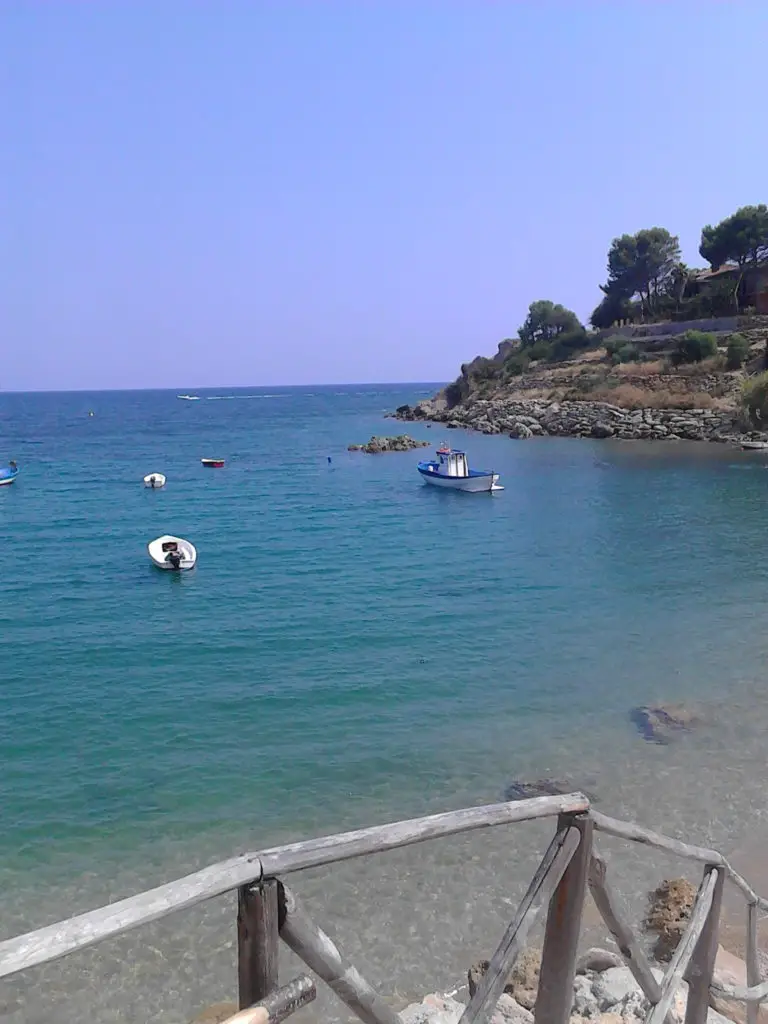 All throughout my blog, I have spoken about this amazing turquoise blue sea. If you get the chance, you can dive to fascinating wrecks with a diving Company and see Greek treasures on the seabed.
Snorkelling and diving are great things to do here as the sea is crystal clear. You will love the colour of the water. You can see many different coloured fish. Dolphins can often be seen in the waters here. [widgets_on_pages id="Scuba diving in Calabria"]
8.) have an aperitif before dinner
You will find that if you order an aperitif in some bars, they bring you out different canapès which could almost replace evening dinner. Some of these savoury snacks can be a little spicy which is perfect in Calabria.
9.) have breakfast in a bar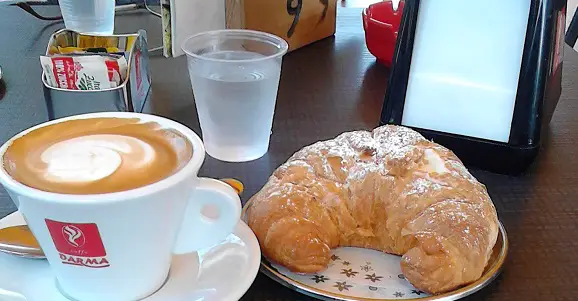 I am sure you will want to have your tasty breakfast in the hotel but for at least one morning you have to have breakfast in a bar. A typical Italian breakfast in a bar is cappuccino with freshly made croissants filled with jam, pistacchio cream or custard. I recommend choosing a bar in one of the lidos if you come in July or August. You can have breakfast looking at the sea.
10.) buy Calabrian ceramics in Seminara and visit the public gardens in Palmi
You can buy authentic Calabrian ceramics in its very own ceramic making town Seminara. There is one street with ceramic shops. The masks of Seminara are typical souvenirs. You can even visit Seminara's museum where many pottery objects are displayed. Palmi is very close to Seminara where you can walk in the public gardens and take pictures from its incredible viewpoint. I recommend evening so that you can see its spectacular sunsets. Read more about Seminara.
11.) visit a vineyard
There are many vineyards you can visit in Calabria. Some of them give you a guided tour. The Greeks planted their first vine and it is is said that one Greek athlete drank up to 10 litres of the local wine Cirò. Calabria is the land of wine. With 12 Doc wines on the market, Calabria is catching up with the rest of Italy. [widgets_on_pages id="Visit to vineyards in Calabria"]
12.) try Calabrian cuisine and enjoy cooking with Calabrians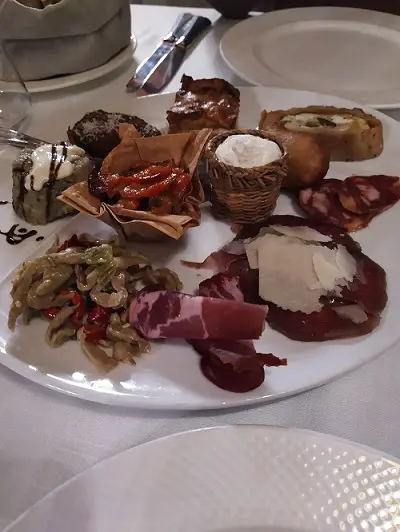 You must try Calabrian cuisine. Seafood and meat dishes. Several dishes usually contain a hint of chili pepper. This ingredient grows well in Calabria and is one of the key ingredients in Calabrian cuisine. A great opportunity is for you to go to someone's home. If you do not have that chance, you can enjoy cooking for the day with Calabrians on a cookery course. This includes lunch.
[widgets_on_pages id="Cookery course Lamezia"]
13.) eat a delicious ice cream
You cannot come to Italy and not eat ice cream. You will find many ice cream bars in every town in Calabria. A bun with ice cream in it is a real treat "brioche con gelato". You can sit at the tables or take it away.
14.) visit a church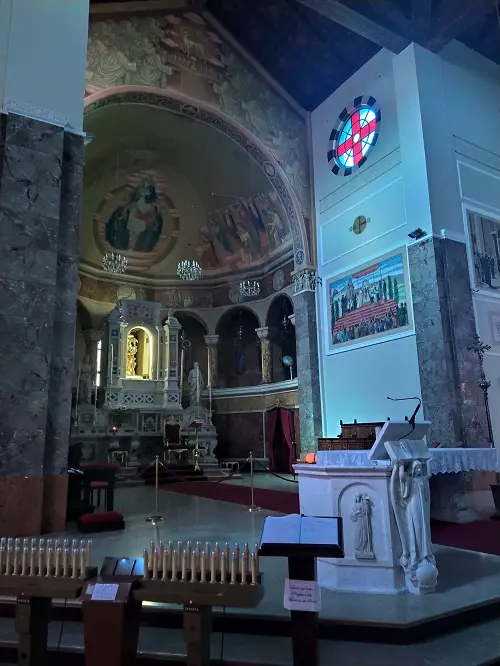 There are many beautiful churches in Calabria. They are all very different and some contain works of art that have to be seen. In some towns there are at least 12 churches. Some churches date back to the Byzantine period.
15.) explore a medieval village
Calabria is full of medieval villages, each one offering something different. The views from up there are incredible. Most of these villages are high up in the mountains. Some of them are like open air museums. You can see castles, churches, towers and plenty of noble buildings.
These are just some of the things you can see and do in Calabria. To find out where the places are or for more information on them, you can type the name in the search box on my blog home page. I will be posting more on what you can see and do in future posts. Please subscribe to receive new posts.