There are local markets almost in every town of Calabria. Quite often the market sellers travel with their stalls from one area to another. You can see the same vendors in the market in the next town.
Local markets are a way of life for local people and sometimes the highlight of their week. Markets are usually once a week in every town.
The best local produce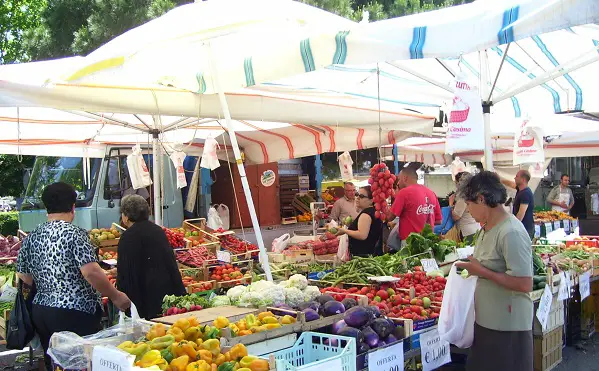 The market sellers start to lay out their goods at 7am in the morning until 1pm. Most people usually go early to find the best local produce. It is also another reason to avoid going when it is too hot, especially during the summer.
The local freshly-picked produce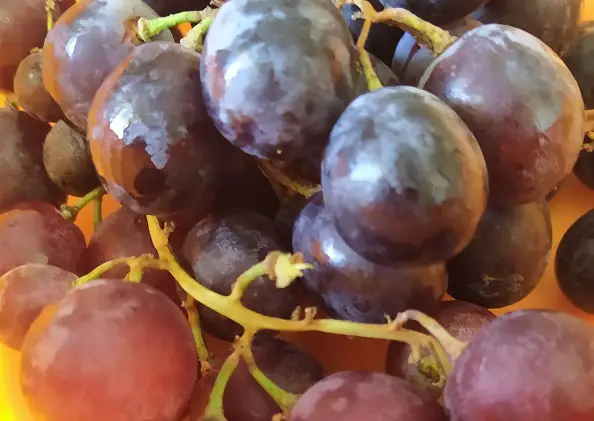 The local products are second to none. You will find everything locally-grown and freshly picked and you can buy the best produce at affordable prices.
Agriculture plays a very important role in the economy of Calabria. You will see agricultural land everywhere as well as bountiful vineyards, citrus and olive trees. Citrus fruits are shipped to the north of Italy and they export them to other countries. The mild climate gives the fruit and vegetables its unique flavour. Bergamotto is among one of these products.
Growing fruit and vegetables in Calabria
Many families grow their own produce in their gardens or buy a piece of land just for that reason. The soil is quite fertile and everything can grow well. Unfortunately, it is not always easy due to climate change or farming on sheer cliffs or steep strips of land.
Many people who grow their own produce usually give their relatives, friends and neighbours a share of their hard labour. Fig trees, citrus fruits and olives are in abundance in this region.
Local olive oil
They pick the olives in October and many neighbours and friends come to help. They then take them to the olive press where they are turned into extra virgin olive oil. These are bottled and stored away for the winter months. Helpers are usually given a few bottles. You will find large quantities at the market.
You can also find the best cheeses and cured meats at the local markets. All typical products of the area which are ideal for gifts to take back home.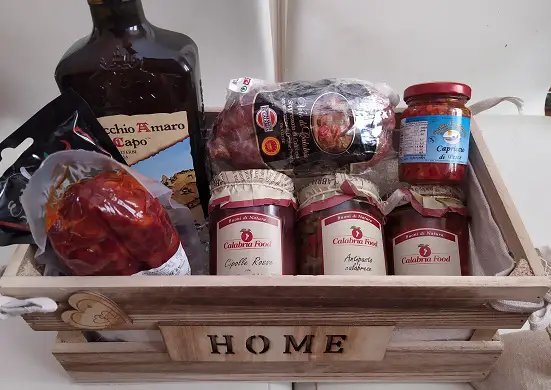 There are numerous stalls selling also meat products, local liqueurs and the typical red chili peppers which Calabria is famous for as well as other local herbs and spices.
Weekly markets
There is something tourists love about local Italian markets. Here in Calabria you will not be disappointed as there is almost one on every day. Wherever you will be staying, there will be a weekly market.
If you miss that one, you can be sure to find the same market in one of the nearby towns on a different day. A day at the local market is part of Calabrian culture. Read more about Calabria here.
Local people bartering at markets
We do not see this often back home, but is quite common in Southern Italy. You can sometimes bargain with the vendors to get a better price. It can be entertaining when you hear the local people barter.
The voice of the market seller gets louder as he knows he is not going to get a better price and quite often these Italian women simply have the knack.
When prices are displayed, they cannot do this, but if you find there are no prices, they will try their luck. you should have a go. You may be surprised at how much you can save.
The market atmosphere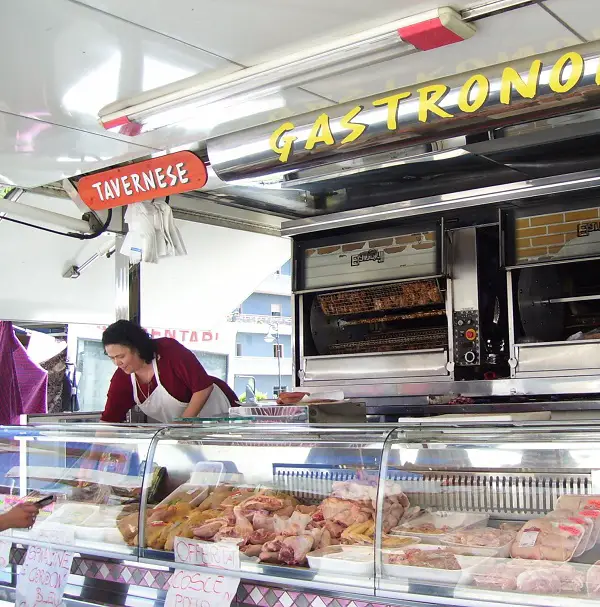 Going to a local market in Calabria is a wonderful atmosphere. There is an abundance of colours and smells which make you go from stall to stall. You can spend even a whole morning just going around. Some markets are huge and others slightly smaller.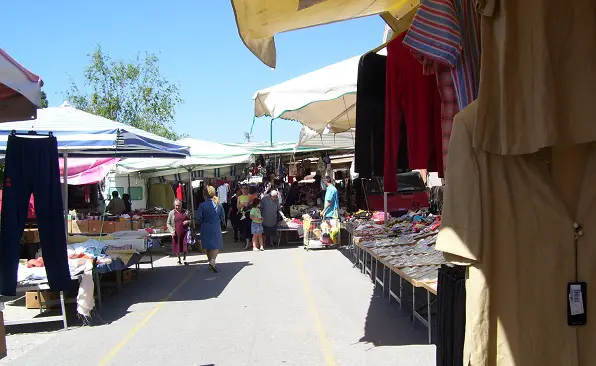 Regardless of the size, you will see some of the best produce there is in Calabria. This is the way to see all the local products of the area as well as eating with the locals or going to those typical farmhouses. Agriturismo only serve dishes with locally-grown products.
I recommend having lunch or dinner in a farmhouse. They are very common in Calabria and run by families. Most often, they treat you like one of the family.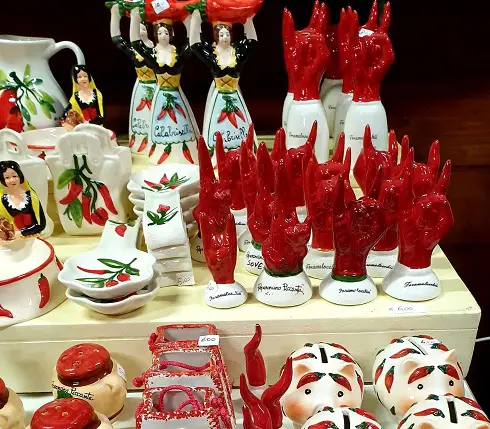 Markets do not only sell local produce, food or wine but also household goods, souvenirs and clothes. They are usually much cheaper than going to a supermarket or different shops and very affordable for many local people. You can read about more local products here.