Calabria is a perfect base to also explore Sicily. We decided to go for a weekend to Tindari in Sicily from Calabria. It is an area of Patti in the province of Messina. Tindari is famous for its beautiful church and the statue of the black virgin Mary and Greek Archaeological site Tyndaris.
It was founded by Greeks in 396 BC. It is approximately 1 hour and 30 minutes by car from the famous seaside resort of Cefalù in the province of Palermo or 60 minutes from Messina in Sicily.
Calabria to Messina
We set off early morning and drove to Villa San Giovanni where we took the ferry to Messina. The ferry takes about 20 minutes. Once we reached Messina, we followed the road signs for Palermo which took 40 minutes. We stayed in a nice hotel in Falcone which is only a 10 minute drive to Tindari.
The ride to Tindari
We followed the road signs for Tindari. It was a narrow road with spectacular views of the Aeolian islands and the narrow stretch of sand in Marinello called the lagoon of Marinello. You keep following the road all the way up to Tindari until you stop at a very large car park.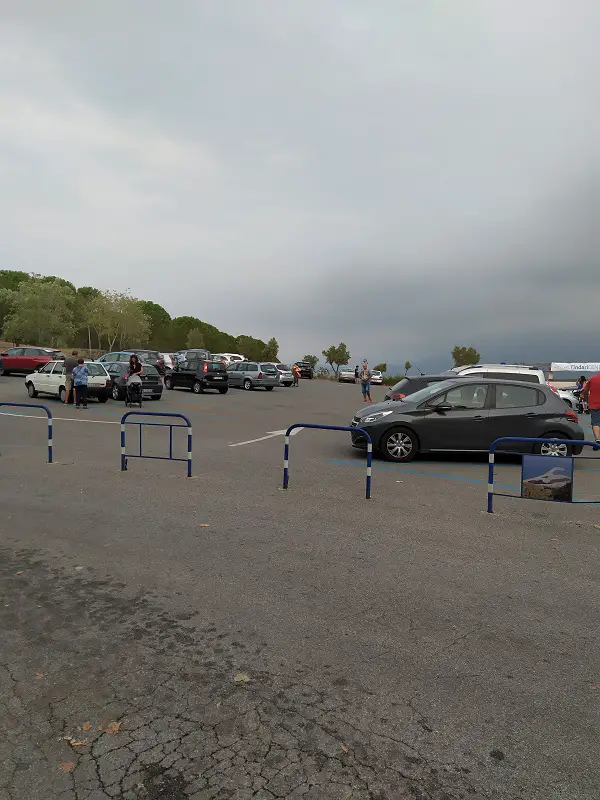 The large car park
It is here that you have to park your car and get on the orange buses which leave every 15 minutes up to the sanctuary. The cost of a ticket is 1 euro return. We took the bus up and walked down so we could really appreciate the spectacular views of the coast.
The cost of the car park is 1 euro per hour or 3 euro for as long as you want. You will notice some souvenir shops selling typical Sicilian ceramics alongside the car park. There were many cars and it can get extremely hot. We went early evening which is recommended or early morning. The church stays open to 8pm and the archaeological site closes at 7pm.
The walk to the sanctuary
When you get off the bus, there is still a steep walk to reach the sanctuary. It is not ideal for those who have walking difficulties. The buses also tend to be crowded. This was one of the reasons why we chose to walk back down. If you enjoy walking, it is not so far. It is about 10 minutes downhill if you are energetic.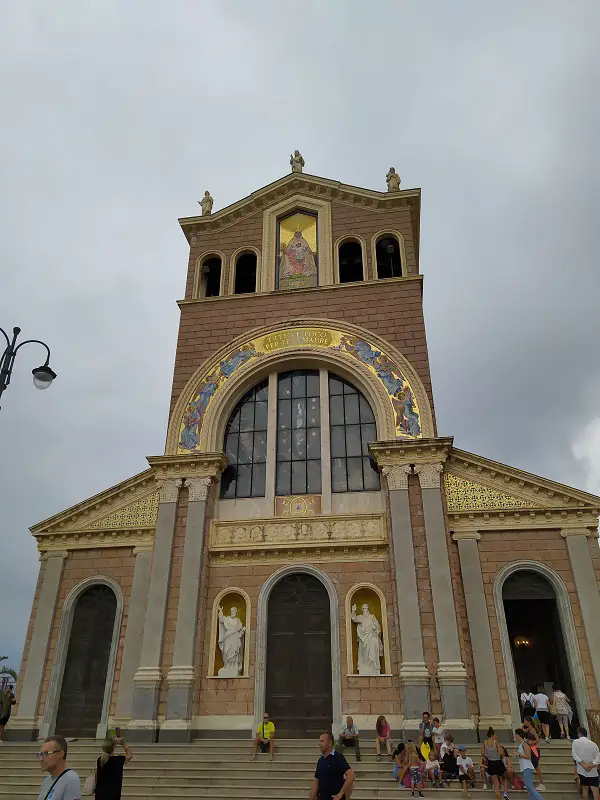 Once we reached the main square with the beautiful church, we were overwhelmed by its beauty and splendour. It attracts thousands of pilgrims and tourists. There are several bars and cafes in the square where you can have that well-deserved ice cream before you start sightseeing.
The spectacular view point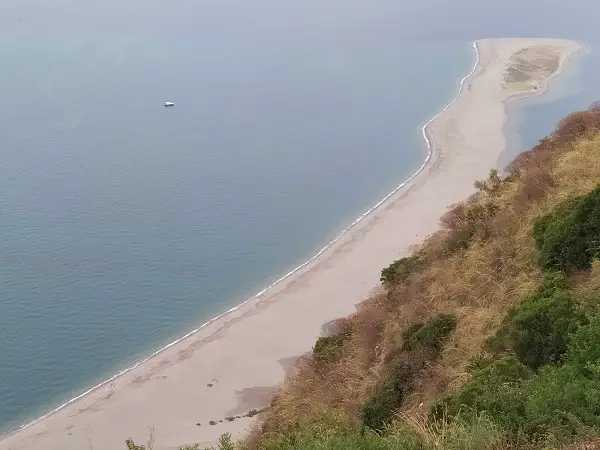 There is a wonderful view point overlooking the lagoon of Marinello. There are two lakes and this long narrow stretch of sand with the most beautiful transparent sea. It is a protected nature reserve and nesting place for different bird species.
The stone walkway
We could see from high above steps leading down to this hidden delight. There is an interesting stone walkway down to the lagoon. It was the route for pilgrims to reach the sanctuary in ancient times.
Today, it is a popular walk for fit walking enthusiasts. I really wanted to do this walk, but there was no time. I recommend two nights or more in this area. There is so much to see. There are beautiful beaches which could easily take up a few hours of your time.
The ancient site of Tyndaris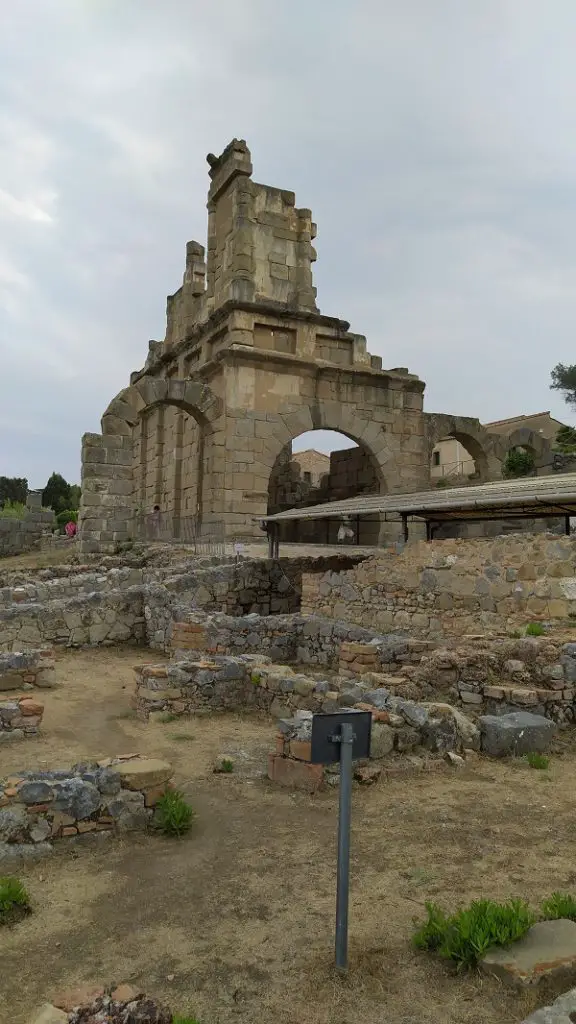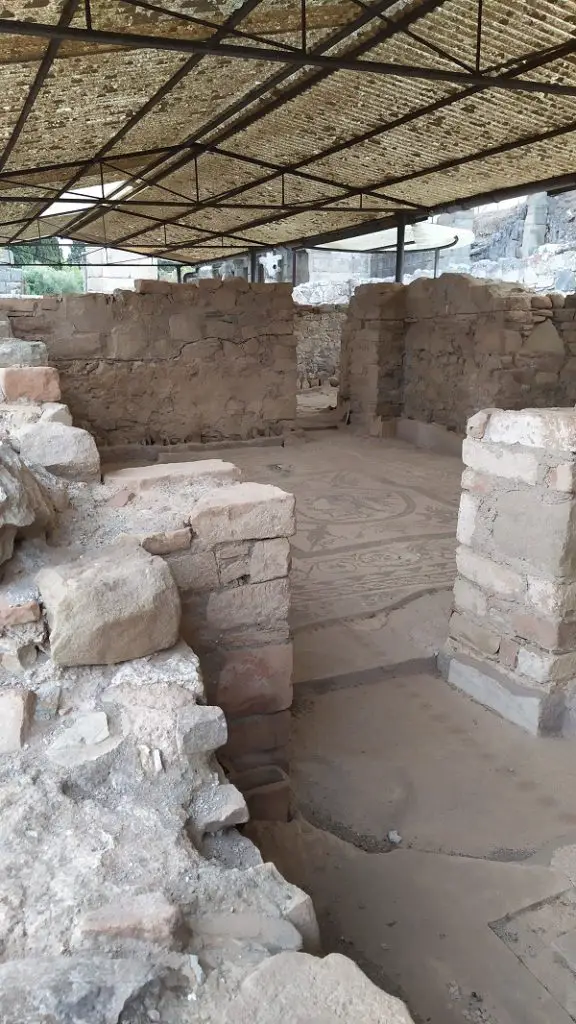 We decided to visit the Greek site first. There is still a steep walk from the square up to the site. I was curious to see houses around it. One person's balcony overlooked a row of ancient thermal baths. I was blown away by this site and how intact it still was.
The amphitheatre and museum
After 3000 years, you are still able to see a perfect example of an Ancient Greek City and the Amphitheatre which is used for important events and classical performances in the summer.
There was a group of musicians rehearsing when we arrived. It was just incredible standing in front of this amphitheatre. There is a small museum just at the entrance with some of the objects which were found in this area as well as imposing statues.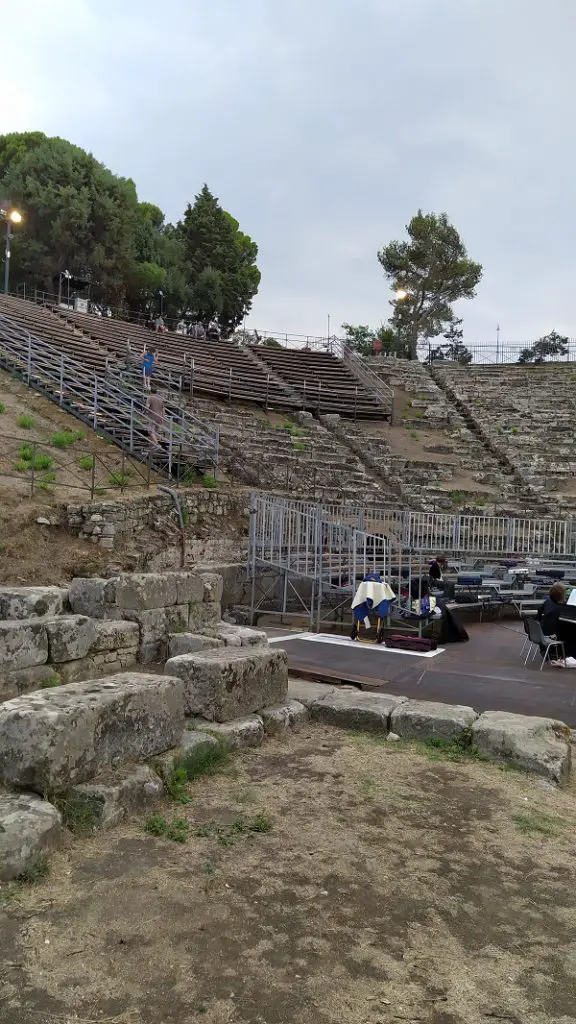 The cost of this visit is only 6 euro and definitely worth every cent. I was only sorry there was no guide to bring this wonder alive. The views compensated for it as everywhere you look, you see the coast in front of you.
The church of Tindari
We then headed down a path which lead us to the quaint square with the magificent church of Tindari. You can see a glint of gold in the distance. Once we got closer, we realised just how big this church really was.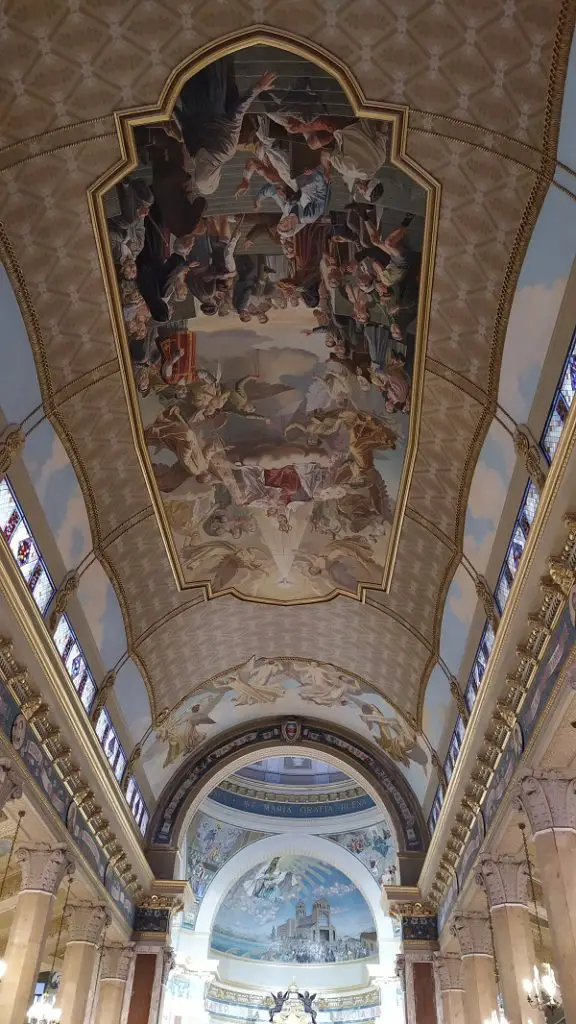 The interior is just breathtaking looking at its frescoed celings and walls. I could see the statue of the black Madonna. I wanted to see more but unfortunately, there was not a lot of time to look around as mass was starting and the church ushers were trying to usher us out as quickly as possible. Make sure you do not go during mass.
Restaurants around Tindari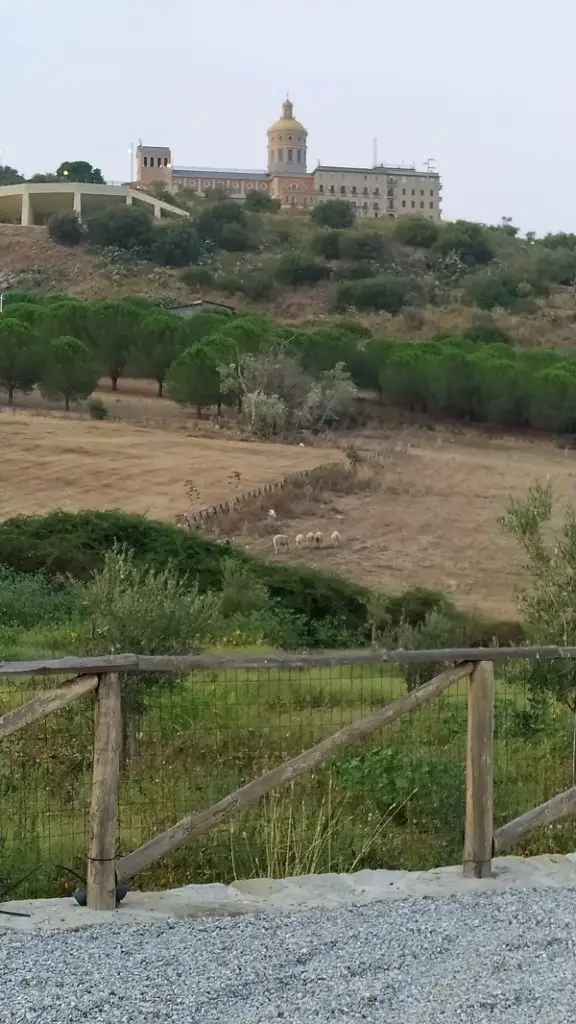 There are many small characteristic restaurants in Tindari and several along the coast as well as plenty of lidos serving food in the pretty seaside resort of Oliveri next to Marinello. We decided to stop near the church at a very nice restaurant just below the church of Tindari. We went early evening so we could see the sunset and start with an aperitif. The church is lit up at night so while we were dining we could hold sight of this incredible gem.
I laghi di Marinello
The next day we decided to have a relaxing day in the lagoon of Marinello. Unfortunately, it was a little cloudy, but still very hot. You are not allowed to go in the lakes, but the sea is right next to them. Many bathers were swimming in this wonderful spot looking up at the magnificent church of Tindari which looked like it was on the edge of the cliff from down below.
I noticed many small boats coming from Oliveri to drop bathers off at the extreme point of Marinello. In fact, there is a boat trip for 5 euro return. We decided to walk it and it was worthwhile with a few dips in the sea on the way.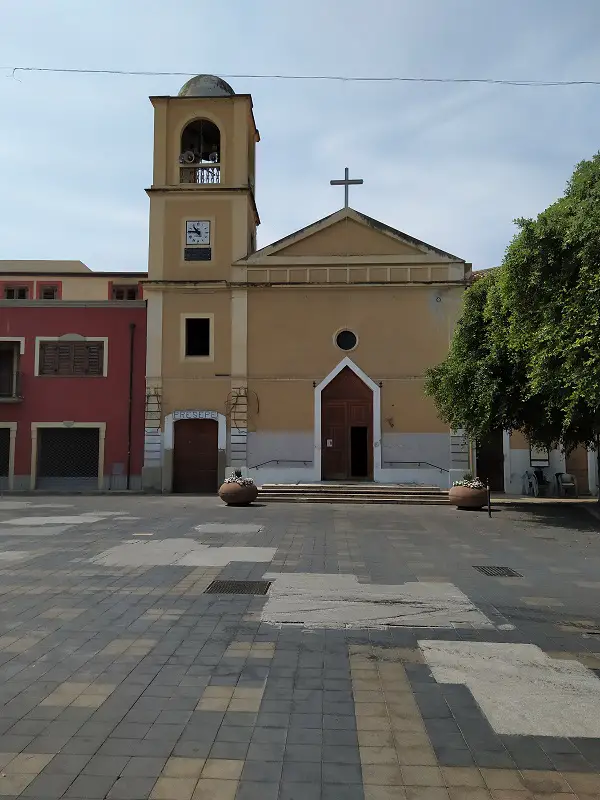 However, next time, I would prefer to take the boat trip. You can also see a hidden grotto tucked away beneath the cliff side. Next to Marinello is the town of Oliveri which has plenty of lidos on the beach and cafes in the pretty square near the church. There was plenty to do.
We left late evening to head back to Messina for our ferry to Villa San Giovanni. Calabria is an ideal location to combine trips to Sicily. You can visit Sicily for the day or 2 nights or even a week. Calabria is right in front of Sicily and only a 20 minute ferry ride away.
Guided tours
If you are planning on staying longer in Sicily and do not want to drive, you may enjoy going on guided tours around the best places and attractions in Sicily. Check out the above link for more details. You do not have to wait in line to get tickets. Transport and guide included. You can book online while you are on the move. You can also use my travel resources here to get around. Read about my weekend to Scilla in Calabria here.