Have you ever thought about living in Calabria all year round? It is a wonderful experience and can fully recommend it to anyone. Think about living all year round with great weather, beaches, excellent food and wine. Perhaps you are worried about the language? There is no need to as there are always Calabrians who speak English and are eager to practise. Many of them lived abroad in English speaking countries such as America, Australia, Canada and even the UK.
Working online and living in Calabria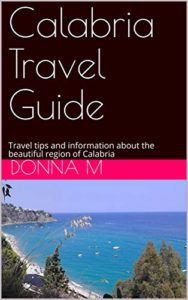 They are always ready to help you out. Calabrians who have never been abroad will make themselves understood with friendly gestures and hand signals. However, if you can speak or try to learn the language, it is definitely useful. Calabrians will appreciate this effort. Another tip is that if you can work freelance online, it is a much better solution. Finding work in Calabria is not easy or in some cases, underpaid.
The unemployment rate is quite high hence the reason why many work in the North of Italy or even abroad. Others make do with what work they have as this is not always a solution for many. They want to stay close to their families and why should they have to leave their homeland. For some, they have been able to work from home online with their Company based either in the North or abroad.
Red tape when living in Calabria
We are now going to see more of remote working due to Covid. Of course, not just in Italy but around the world. What if you could be anywhere with just an internet connection and PC? Nowadays, you can. I also work freelance online as a writer. So you too have chosen Calabria. The next step is to get through the red tape procedures, which I must admit, are painstakingly long. You need the patience of a saint when applying for documents. Ok once that is done, the rest is easy.
The reasons for living in Calabria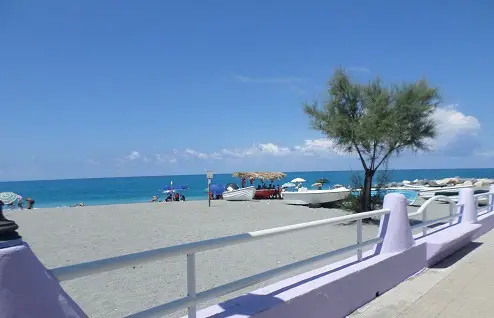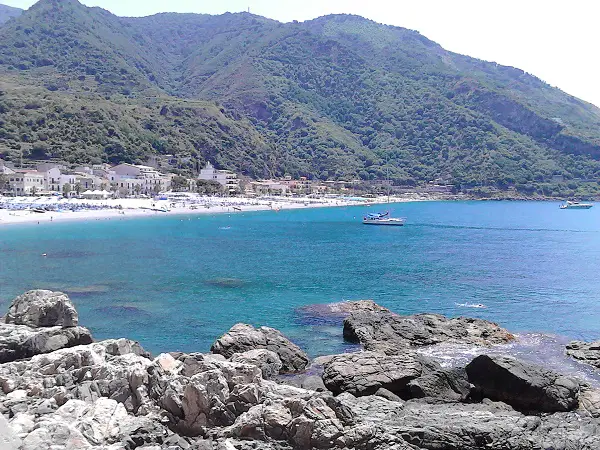 First of all, what might be the reasons for living in Calabria? First and foremost, the climate for many of us. Living in Calabria with good weather for 12 months of the year. Most of the time, you will see sunshine whatever the season. In fact, the winters are very short so that gives you at least 9 to 10 months of guaranteed sunshine. Only January and February are the coldest months of the year. Read more here about winter in Calabria.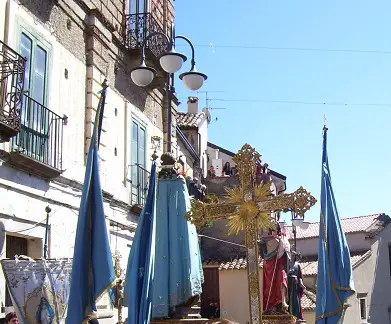 You never get bored living in Calabria 12 months of the year with the different seasons and events going on. There is always something whether it be a food festival, music event or religious celebration and not forgetting Carnival, Easter and Christmas. Summer is just one big party. Another important thing is getting friendly with the local people. They will take you to places you didn't know existed. Not even a good guide book or map could give you this information.
Being with the local people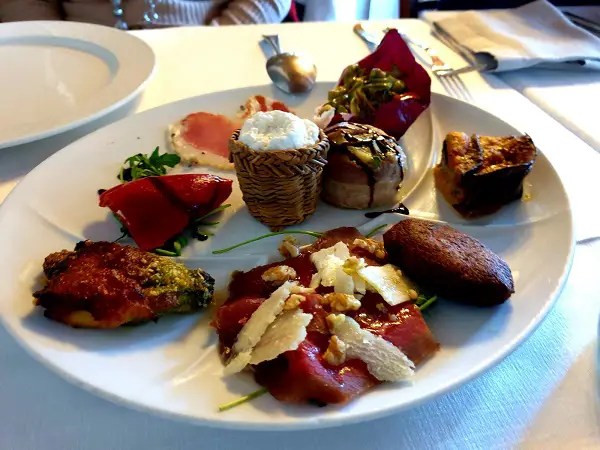 Being with the local people will help you understand the culture better, especially the local food and wine. The Calabrians love to entertain when it comes to food. Of course, this is an important affair in the whole of Italy. You will be able to buy fresh local produce at the market. Do not be surprised if some of the local people knock at your door to give you some of their home-grown produce. It happens quite a lot among neighbours in Calabria.
Ok so you have all the necessary documents to live here. The next step is to find accommodation. The best way to find accommodation is through the local people. Failing that, nowadays, you can find plenty on websites such as Idealista, Immobiliare.it and other similar ones. You can look at photos so you have an idea of what you want.
Renting and buying property in Calabria
Renting a property can cost between 200 to 500 euros per month depending on the size of accommodation. It is recommended to have a rental contract once you decide to settle for a long time. Most people rent for 12 months and renew if they are happy with it. The next best thing is to buy a property if you can. Some of these are reasonably-priced. You can read here about buying in Calabria.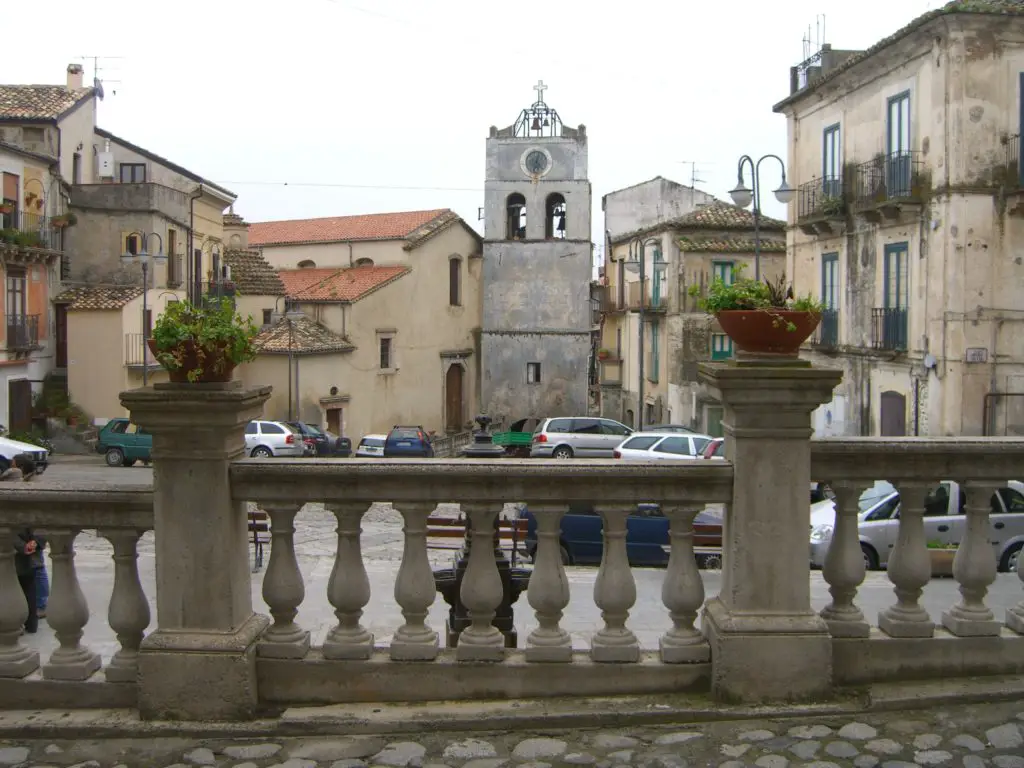 There are also plenty of medieval villages which are close to the coastline. This way you get the best of both worlds; living in a peaceful village and being able to go to the beach. The cost of living in Calabria is much lower than the rest of Italy.
I recommend buying fruit and vegetables at the local market as they are much cheaper than supermarkets and taste better. A loaf of bread is about 1 euro and about 70 cents for a litre of milk. Meat is also reasonably priced but I find fish can be expensive. There are plenty of offers on in supermarkets such as Conad. This supermarket chain has shops all over Italy.
Activities in Calabria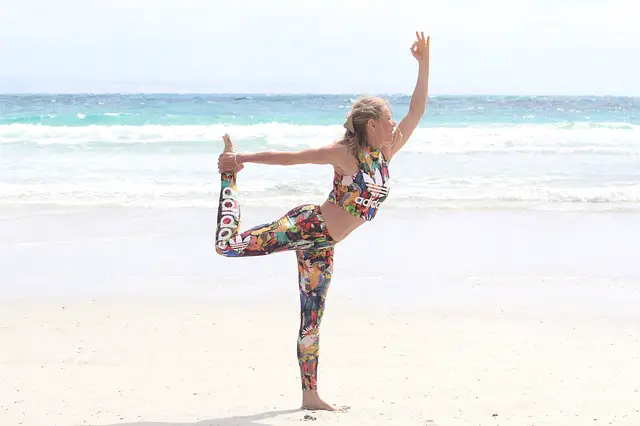 You will never get bored in Calabria. There are plenty of activities; yoga, dance, fitness centres, sports on the beach, pottery classes, language courses and so much more. All these courses are reasonably-priced and it is a great way to meet people. If on the other hand, you enjoy exploring then you are in the right place.
Unfortunately, you will need a car to get around. Buses and trains are great for travelling along the coastline, but if you want to go inland, it's the only way. If you are planning on buying a car, you need to have a residence permit and fiscal code. You can apply for the permit at the local town hall in the town you plan to settle in.
Exploring and living in Calabria
I spent a lot of time exploring Calabria, especially at weekends. That was until the dreaded lockdown. We are currently in the orange zone which means we cannot go outside the town where we live. Hopefully at the end of the month we will enter the yellow zone which means more freedom and travel within Calabria.
If anyone was to ask me the same question as at the beginning of this post "Have you ever thought about living in Calabria?", I would jump at the chance and wish anyone who goes for it the very best and don't worry about the language barrier. Live the dream!