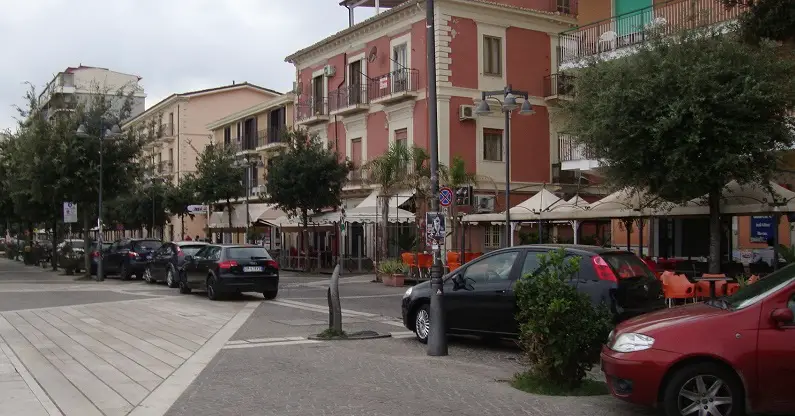 Crotone is after Capo Rizzuto in Calabria. It is one of the five provinces which make up the region of Calabria with a population of about 60,000 inhabitants. Its Greek name Kroton means child of Aeacus. Crotone has its own airport with an attractive seafront.
Greek civilisation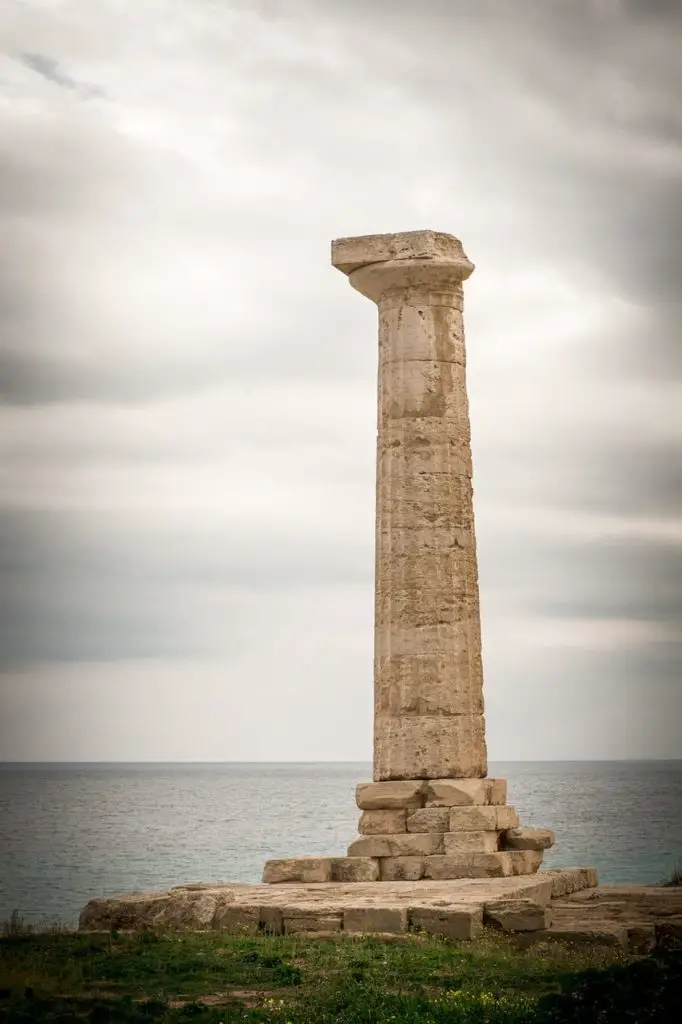 The Doric column, symbol of Calabria marks the place where the temple of Hera Lacinia once stood. You may have to use your imagination a little as there is not much left of it. I recommend a guide book to help you visualise what it once was or with a local tour guide who will bring the site alive with all his knowledge. This includes a visit to the museum and site [widgets_on_pages id="Capo Colonna guided tour"]
Magna Grecia – Greek land
To complete your tour of Magna Grecia in Calabria, I recommend that you visit also the other archaeological sites in Locri, Sibari and Roccelletta di Borgia.
The Greek statues of Riace
It is a must to visit the National Museum in Reggio Calabria where most of the objects from the sites are kept, including the bronze Greek statues of Riace.
Visit Capo Rizzuto and Capo colonna in one day
We combined this with Capo Rizzuto so we could also visit the Aragonese castle in Le Castella which worked out well. Capo Colonna is a perfect example of Greek civilisation dating back to 7 BC.
The views to reach it are spectacular and the coastline is stunning. We then came back onto the main road and followed the signs for Crotone until we came to the seafront.
The beaches in Crotone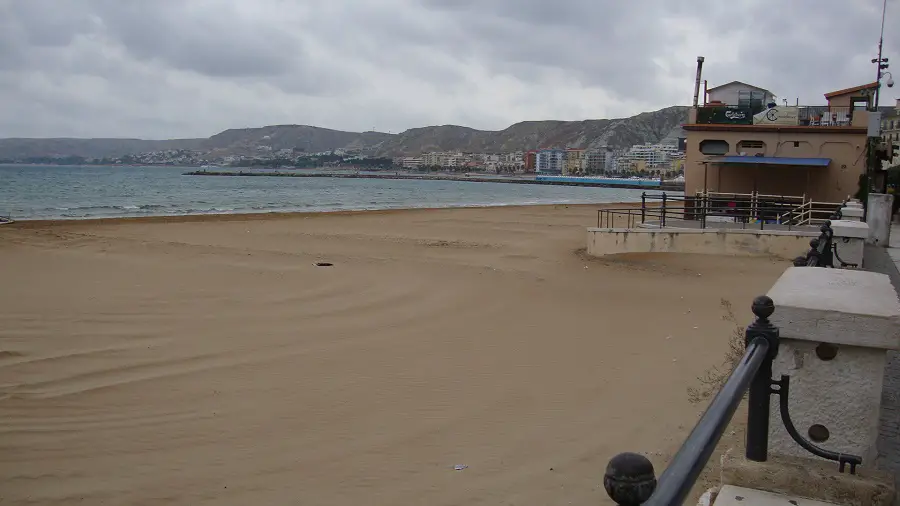 The beaches are mostly fine sand here, wider and lighter in colour. The sea is turquoise blue green with crystal-clear waters. There are many restaurants on the beach overlooking the sea as well as some trendy bars and lidos.
Unfortunately, the day I went, it was very cloudy, but still spectacular.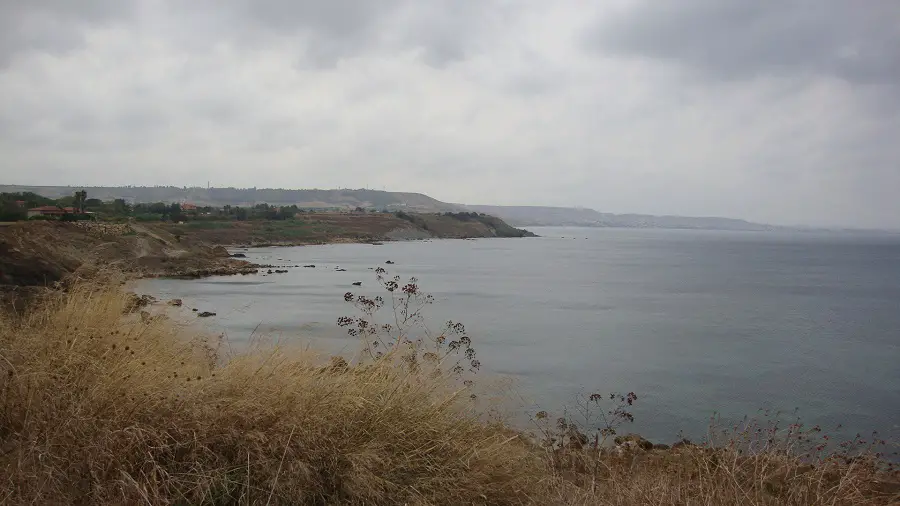 I was blown away by the views. There are also many shops in this area which is great for those who love shopping. It boasts an attractive promenade with plenty of sports and watersports on the beach.
Accommodation in Crotone
You will find many holiday resorts and Tour operators who organise all inclusive holidays. There are hotels, B&BS and lots of private apartments.
Holiday resorts
Most of the holiday resorts are directly on the beach and they organise several beach activities as well as evening entertainment and nightlife.
They are usually set in magnificent gardens with a swimming pool. Crotone has a great holiday atmosphere during the summer months, but is also very pleasant out of season.
You can also visit Crotone's beautiful castle Carlo V which you can see from the seafront and spend time in the historic centre of Crotone shopping when it is cool. I recommend shopping in the old town and a visit to the castle. You can also read more about Greek civilisation here.