It is now easy to travel to Calabria as roads have been upgraded, airports extended and modernised. New regional trains cover most of the towns in Calabria and high speed modern trains such as Italo, Freccia Bianca and Freccia Rossa travel to Calabria from Rome, Naples, Milan, Venice and Florence.
Air Travel to Calabria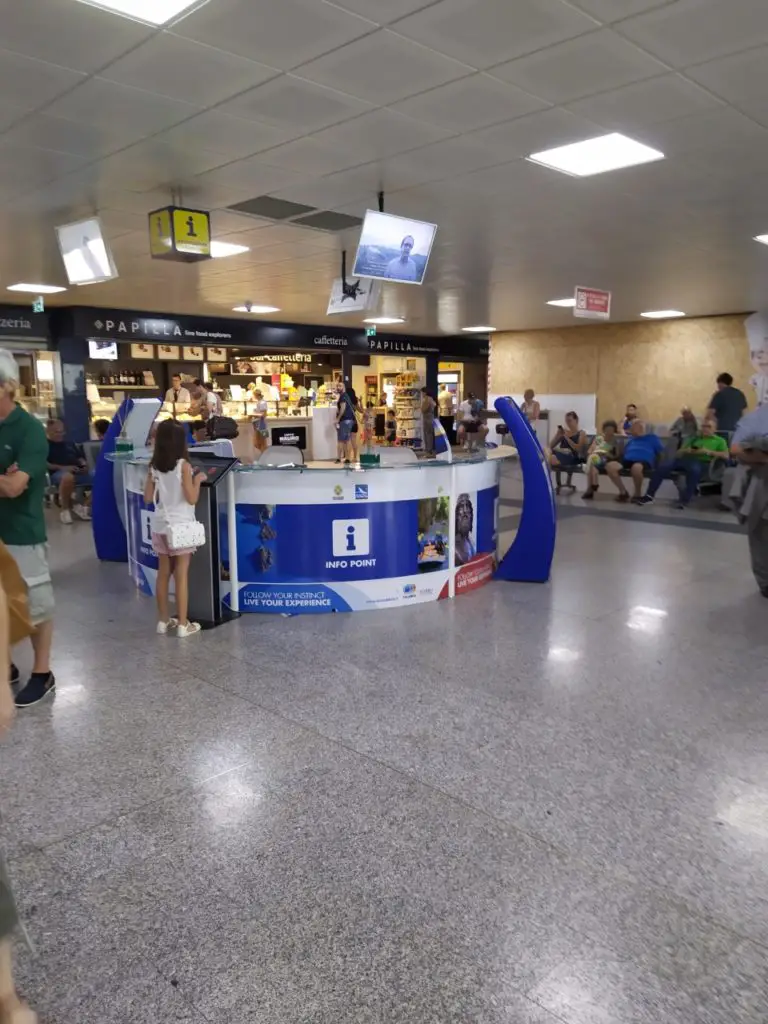 There are 3 main airports in Calabria; Crotone, Reggio Calabria and Lamezia. The main international airport is Lamezia Terme. There are flights every day coming from Germany, Belgium, France London Stansted, Austria, Switzerland and the whole of Italy.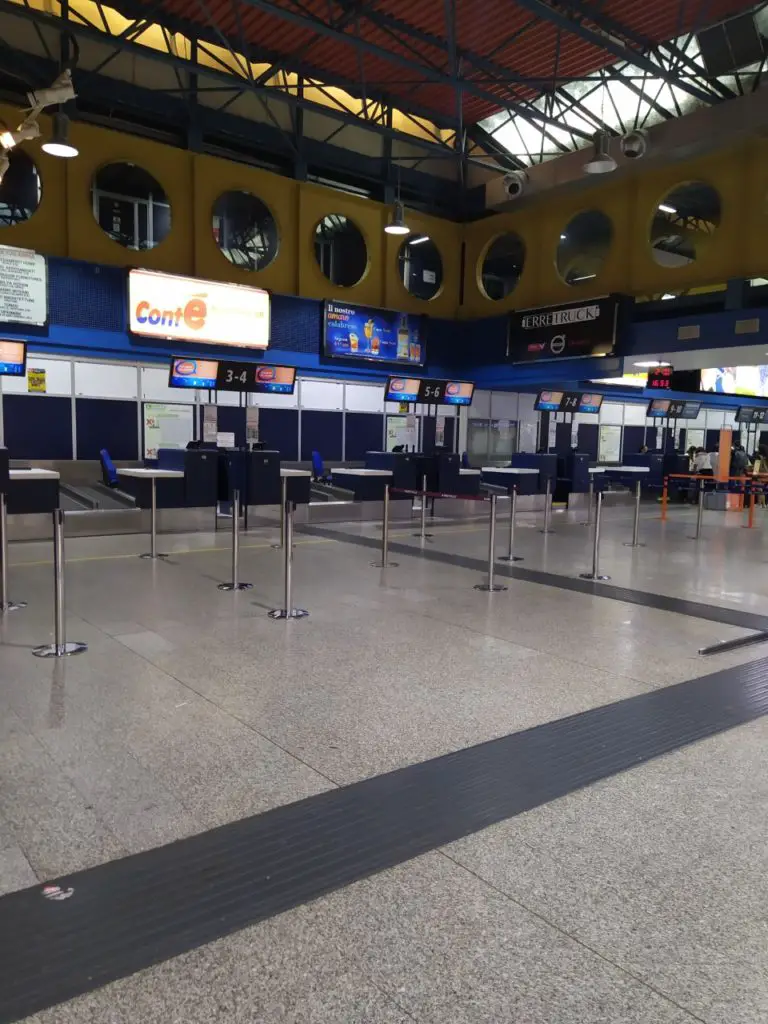 The airport is very modern with plenty of seating, shops, bars and a snack bar.
Airport buses
There is a bus terminal outside and in most towns there is an airport service from the town to the airport and vice versa.
Regular buses from the airport take you to Lamezia train station which is really only a 5 minute ride away. You can book it online here. The bus stop is right outside the train station. .
If you prefer to rent a car and drive, there are many car rental desks at the airport. If you want to leave your car at Lamezia airport, you can pay €31,50 for 7 days with MyParking online.
Taxis from Lamezia airport
There is also a taxi rank if you need a taxi. You can get a taxi from the airport to the nearby hotels or station for about 10 euro. If you need to go further afield then you have to check the price with the taxi driver.
Car rental from Lamezia Airport
You can easily rent a car from Lamezia airport to get around Calabria. Renting a car gives you much more freedom to go to places which might be far from the train or bus station. You can book the car in advance so it is ready for you when you arrive at the airport.
Train travel in Calabria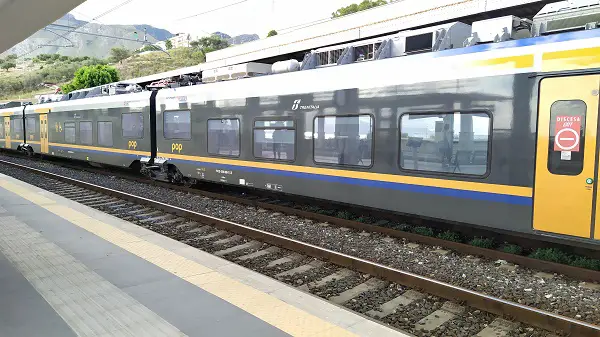 I find that the train service is very good in Calabria. Most of the regional trains stop off at many towns located along the coastline with spectacular sea views. If you need to go to Salerno, Naples or Rome, you usually have to change at Lamezia train station. New this year (June 2020) trains now go direct to Reggio Calabria. You can get the train from Reggio Calabria directly to Naples with FrecciaRossa and Italo.
This train timetable should help you for regional trains: https://www.trenitalia.com or if you travel from major cities such as Rome, Florence, Milan or Venice you can use your Inter rail pass as much as you want on the trains without going to the ticket office or stamping your tickets in the machine. You can also fly to Sicily or Calabria and then take the train to visit other parts of Italy with this pass. Read about my weekend to Naples with the train from Calabria here.
Regional trains in Calabria
From Lamezia the regional train will stop at every station until it gets to the terminal Reggio Calabria, the main train station. Most people take the ferry or hydrofoil from Villa San Giovanni to Messina in Sicily or you can stay on the train if you are coming from Rome and want to go to Palermo or other parts of Sicily.
They load sections of the carriage onto the ferry at Villa San Giovanni which is extremely fascinating to watch if you happen to be in the port. Read more about public transport here.
Travel with ferry or hydrofoil from Messina to Calabria
You can come to Calabria by boat from Messina in Sicily. You need to take the ferry or hydrofoil to Villa San Giovanni. The ferry crossing takes 20 minutes.
If you want to visit Sicily from Calabria without driving, you can go on the hydrofoil as a foot passenger. The cost is 2,50 euro and you can leave your car in the large car park at the port of Villa San Giovanni.
It is important to know that if you need to take a train from Messina, it is better to take the hydrofoil as it will leave you close to Messina train station. If you prefer to drive and take the car onto the ferry, the cost is about 38 euro for the day.
From Reggio Calabria or Lamezia you can take trains to Naples, Rome, Milan and other Italian regions with Italo high speed trains.
Airport hotels in Calabria
There are plenty of hotels and B&BS near Lamezia airport. They are ideal if you have an early flight and need to travel the night before or if your flight arrives late.
Some accommodation owners will pick you up and bring you back to the airport. You need to check this with them when making the reservation.
Let the experts plan your trip. They will take care of all your reservations.