You can easily get around Calabria using public transport, however I also recommend driving a car. You can rent a car here. It is more relaxing and you do not need to stick to timetables. I would like to share with you my experience using public transport if you do not want to drive.
Public transport – buses
I usually drive a car in Calabria, but every so often I take the bus. I imagined the buses to be old when I first started using them, but instead they were brand new with comfortable seating and air conditioning. The main bus Company for the Jasmine coast is Federico autobus. All public transport in Calabria is modern and has been upgraded.
The airport bus from Lamezia and Reggio Calabria
They run an airport service from Lamezia Airport and Reggio di Calabria several times a day especially, in summer, stopping off at many destinations. You can pay directly on the bus. The cost of a ticket is about 7 euro.
Public transport – trains in Calabria
Travelling by train has never been easier than this year. I often travel by train. The main train stations are Lamezia and Reggio Calabria. You can get trains to Lamezia but then you usually have to change train if you go to Naples or Rome. The regional trains that go to Reggio Calabria or Villa San Giovanni (the port of Calabria) stop at all destinations along the way.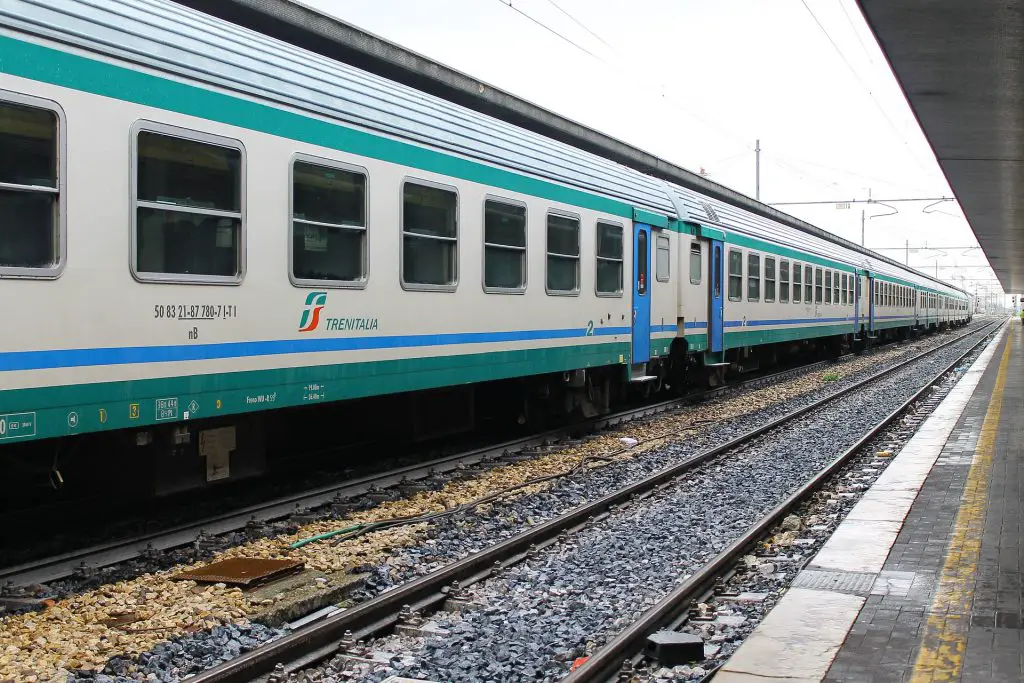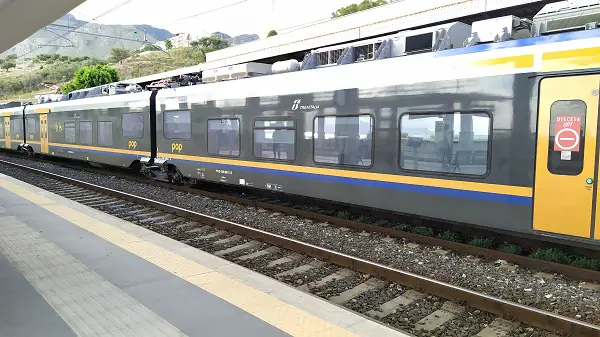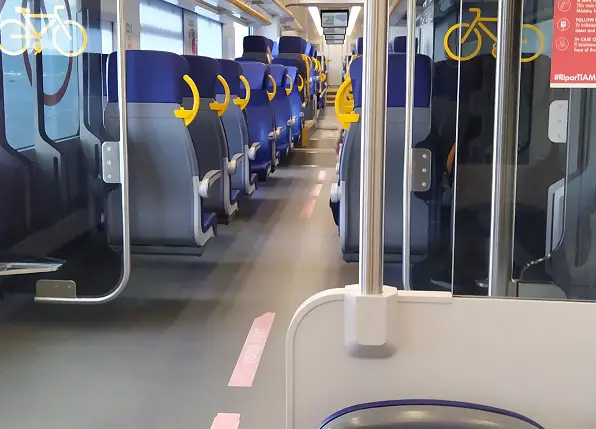 The old style regional trains are now being replaced with nice modern comfortable ones, but you may still end up on one of them. Train travel is extremely reasonable in Italy. If you can book online, it is much easier. You do not need to stamp your ticket in the machine. They just scan your mobile phone.
My experience on a high-speed train from Lamezia to Naples
I remember when I took one of the high-speed trains to Naples from Lamezia. It was so fast without me even realising how fast it was. I reached Naples in 3 hours. The journey was incredibly smooth.
I actually had to question myself if it was really moving at all. Indeed it was. It was my first experience on one of those high speed trains and will not be my last. The Italo high-speed trains are new from June 2020 and go directly to Lamezia or Reggio Calabria from Naples and other Italian regions.
Efficient public transport
I had never enjoyed travelling by train as much as I did that day. It was like being in a state-of-the-art aircraft with plenty of legroom and room to walk up and down the aisles. The huge windows allowed me to see everything from cliff top towns, mountains, sea, long sandy beaches to rolling countryside, citrus trees, olive groves and a vast array of different flowers and shrubs.
The train was spotlessly clean with friendly staff checking tickets. You can also watch the video above to see inside a high speed Italo train. The Calabrians are overjoyed to have such trains.
Travelling in comfort and style
Now they can travel to Rome, Milan, Naples and all over Italy in comfort and style and at a high speed. You can find timetables and prices here for Italo trains. I recommend booking online. it is so much easier. The train staff will just scan the reservation from your mobile phone. Read more here about travelling to Calabria.