Southern Italy is full of filming locations. If you are a film director, you will find plenty of inspiration in southern Italy. Perhaps, there are those who are only looking to watch some movies set in Southern Italy. You will find plenty here such as the Godfather in Sicily, Aquaman in Erice in Sicily, James Bond in Matera and many more. Have you ever got excited watching a film, especially when you recognise the location? I belong to this category. In fact, before I moved to Italy, I spent most of my time watching films set in southern Italy.
Stunning locations in southern Italy
It was a way for me to be close to southern Italy. Then after having visited many places, I was able to relate to them better. If you have never been to southern Italy and plan to, it is always a good idea to watch some films before going. If on the other hand, you have already visited these places then I am sure you will be happy to see them again. I would like to share with you a few of my favourite scenes from famous films shot in some of the most stunning locations in southern Italy.
The first and most famous for me is the Godfather. I and thousands others have probably seen it numerous times. Despite the violence, we cannot help but watch those parts shot in Sicily. It is exactly those parts that give us joy. In fact, you probably fast forward the violent parts like I do and go straight to the scenes shot in Sicily. I have attached the Sicilian scene above. It is such a pleasure to see these scenes over and over again.
Film locations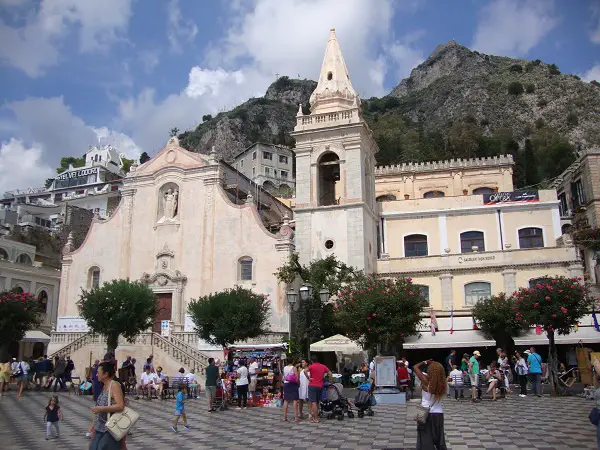 I remember when I asked my Sicilian husband to take me to Corleone, he chuckled a little saying that there was nothing to see except for the countryside. He would go there for picnics as a child. I then learnt that the scenes shot in the film were actually filmed in Savoca and Forza d'Agrò close to Taormina. The famous bar Vitelli where Al Pacino speaks to Apollonia's father is in Savoca.
You can see many photographs with scenes taken from the Godfather and Al Pacino when filmed in 1971. You can still visit it today. It looks just like it did in the film. You can see it here. The church of San Nicolò where they had the wedding is located in Forza d'Agrò. If you want to learn and see more of these film locations, then the next time you go to Taormina, you can go on this excursion. You can learn more here about the beautiful hill top town of Taormina.
Epic actors
Savoca is only approx 21 km from Taormina and Forza d'Agrò not so far away. The other film I wanted to share with you is il Postino (the Postman). Massimo Troisi was the main character in this film along with the famous Sicilian actress Maria Grazia Cuccinotta. Some scenes were on the island of Procida close to Naples. I managed to visit the locanda del postino where there are also many pictures of Massimo Troisi and some of the scenes filmed there. He was an epic actor. Sadly, he passed away while making that film.
The next film I would like to tell you about is No time to die with another epic actor Daniel Craig. It is no surprise they chose the South of Italy for its incredible winding roads, especially in the scene when James Bond is driving the Astin Martin at full speed tackling all those hairpin bends chasing his enemies. The beautiful ancient town of Matera was a perfect location for stuntmen, especially the bike jump.
The rooftops in southern Italy
Talking about stuntmen filming locations, some parts of the town of Erice and Scopello in Sicily were in the film Aquaman. Erice is located in the province of Trapani, another incredible hill top town with a beautiful castle and views overlooking the Sicilian Egadi islands, Favignana, Levanzo, Marettimo and two smaller islets. You can also read here about the Aeolian islands. We can see Aquaman and Mera fighting against the Black Manta on the rooftops of Erice. Read more here about the rooftops in southern Italy.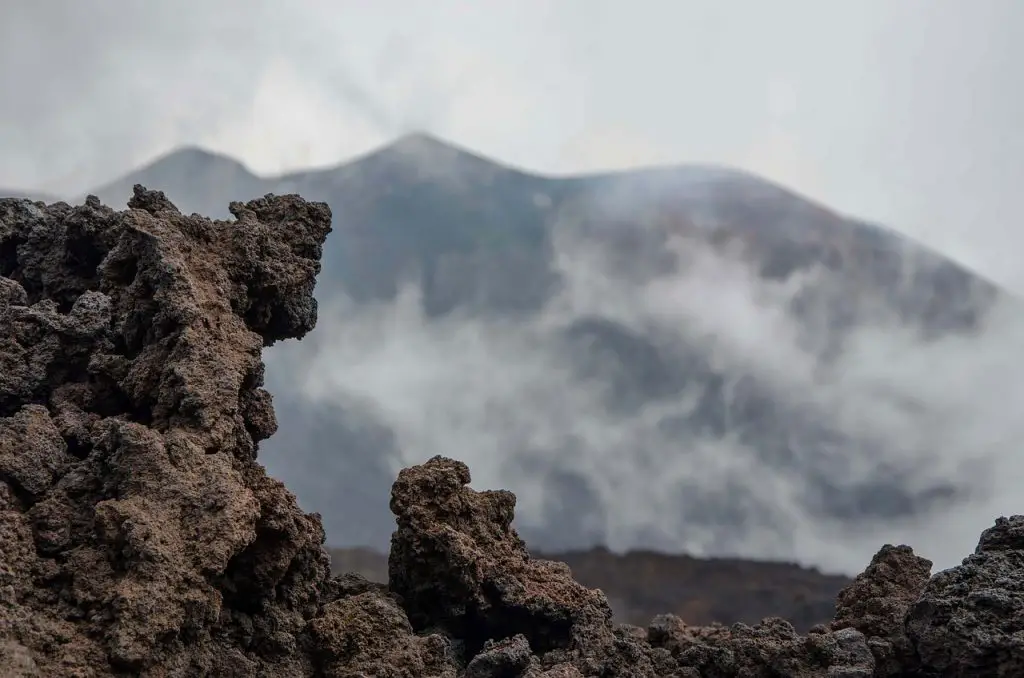 It is no surprise that Mount Etna was the planet of lava in the film Star Wars. It was shot when the battle took place between skywalker and Obi-Wan-Kenobi on the majestic Mustafar during an eruption. Just recently, there has been a series of lava flows and ash emitted from the eruptions of Mount Etna. From a distance, they look spectacular but they are also slightly worrying and annoying for the inhabitants who have to constantly clear away the ash.
Inspiring film locations
My final film is Under the Tuscan sun, the film that inspires many of us to visit the beautiful town of Positano on the Amalfi Coast. It is the scene when Raoul Bova (Marcello) takes Frances Mayes to the beach in Positano and another shot when she makes a surprise visit to see him. Many film directors have chosen to shoot their films in these stunning locations, but not only this, they have also chosen these places to be their home.
You will see many luxurious villas such as the former villa of Franco Zeffirelli or Sophia Loren. The villa of Franco Zeffirelli is now a 5-star luxurious hotel. You can see some pictures of Tre Ville here. These are just some of the filming locations for many inspired film directors. There are of course many more.
I am sure there will be more films made soon as film directors visit these locations and what better places can they find for their films. I hope these films will also inspire you to visit this wonderful part of southern Italy. Read here about what you can see and do.