Calabria is a perfect region for campers. It has something for everyone even for those on a budget or for those who are looking for a green holiday close to the beach. What better way is there than Camping. There are many campsites dotted all over Calabria. You are likely to find at least one or two in every town you choose to stay in. Many are close to the beach, but also in mountain areas next to lakes or rivers. These places are great for all the family to relax and be surrounded by what Calabria is renowned for, its uncontaminated nature, beaches and tranquillity.
Camping in Calabria in July and August
Most of the campsites are well equipped and are usually frequented by Italians coming from the North of Italy and Rome. Some can open as early as June and even earlier. It is always best to check with the campsite owner as they can even make exceptions. Some are open all year round, but the majority open for the summer season. July and August are very high in demand as most Italians take their holidays during these months.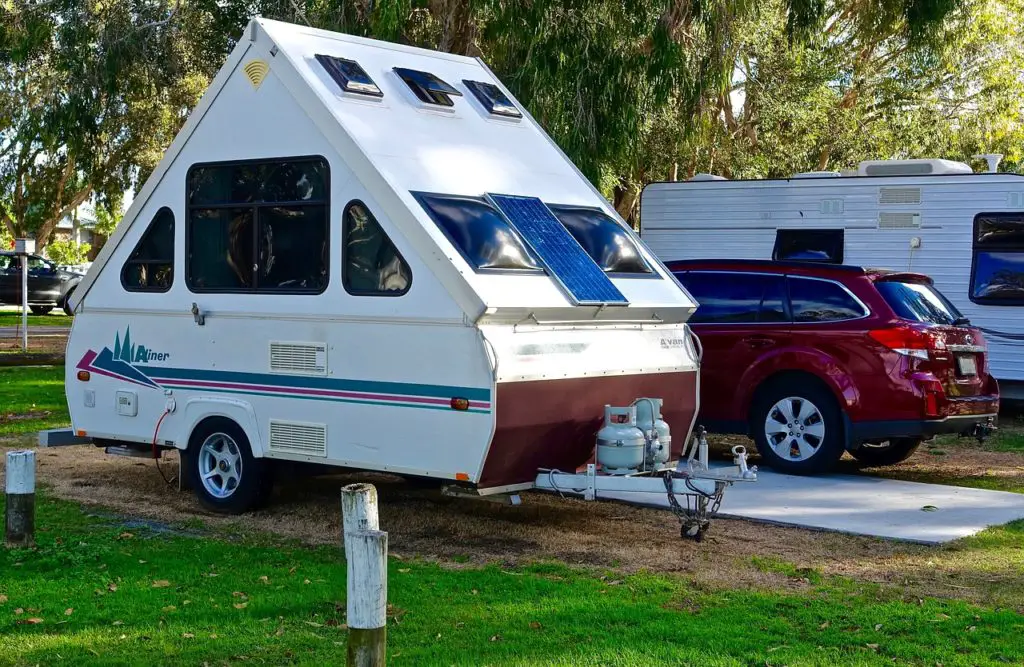 Prices are slightly higher in that period. You can start with 5 euro per person in low season, which goes up to 9 euro in high season, 4 euro for a tent pitch in low season and 7 euro in high season and about 6 euro for one night in low season for a caravan spot and 13 euro in July and August. This is just a rough guide. prices vary from campsite to campsite. The best months in my opinion are May, June, September. They tend to be much quieter than July and August, and in this way, you can really appreciate Calabria's nature, wild flowers and enjoy the tranquillity.
Onsite facilities in campsites
However, if you are looking for a lively campsite and plenty of entertainment, July and August are the best months to come. I have visited one or two of them and I have to say I was most impressed. Besides, the cleanliness and well-manicured communal areas, most of these sites are located in spectacular settings.
They have been well designed. There are areas for static mobile homes which can sleep up to 7 people, caravan and campervan spots, pitches for tents with communal hot showers, toilets and other onsite facilities. If you happen to just pitch a tent anywhere, you can still have a solar heated shower with this item. Perhaps you do not want to share the shower. With this handy gadget, you can enjoy a shower on your own anywhere you like.
There is even a washing machine you can use, a WiFi zone and electrical access points. I have noticed that many of the sites have been modernised and offer all comforts. The majority of campers are usually young students or families who love being in contact with nature.
My camping experience in Calabria
You will find plenty of nature in Calabria from spectacular mountains with lakes and rivers to stunning coastlines with gorgeous beaches. I would like to share with you my experience in one of those campsites. It was a great opportunity to rent one of those static mobile homes for one week close to the beach, yet shrouded in woodland and wild flowers. We were only 2 people but it could sleep comfortably 4 or more persons.
There were 2 small separate bedrooms with adequate storage for clothing and a small shower cubicle with boiling hot water. The windows looked out onto the woodland. The living room/kitchen area had plenty of room with nice sofas including a pretty veranda where we could dine outdoors.
Views of the beach and sea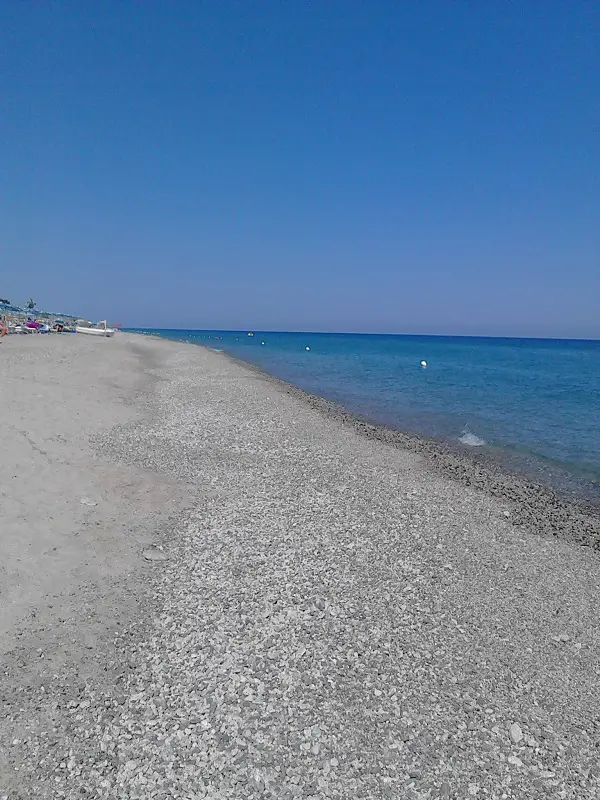 The static mobile homes were located right at the back of the caravan park while the caravan spots were close to the front entrance along with tent pitches offering incredible views of the beach and sea. The campsite owner showed us the onsite facilities at the start of our holiday.
We went out of season so it was rather quiet but I know that they have plenty of entertainment in July and August. We did not mind this as our aim was to enjoy nature and tranquillity, and of course, to explore the surrounding areas.
There were plenty of supermarkets, restaurants and shops in the town so we ate out a few times. Some of the campsites even have their own onsite restaurant and mini market. It was also nice to cook in the well-equipped kitchen of the mobile home. It had everything we needed. I was more than pleased.
These static mobile homes are great for families and couples. The price starts from 50 euro for 2 persons out of season up to 95 euro in high season, but this can vary depending on the campsite. It is well worth it for their locations, waking up in the morning in the middle of nature and walking out of the door onto a stunning beach and into the most beautiful warm turquoise blue sea.
Sports facilities and cycling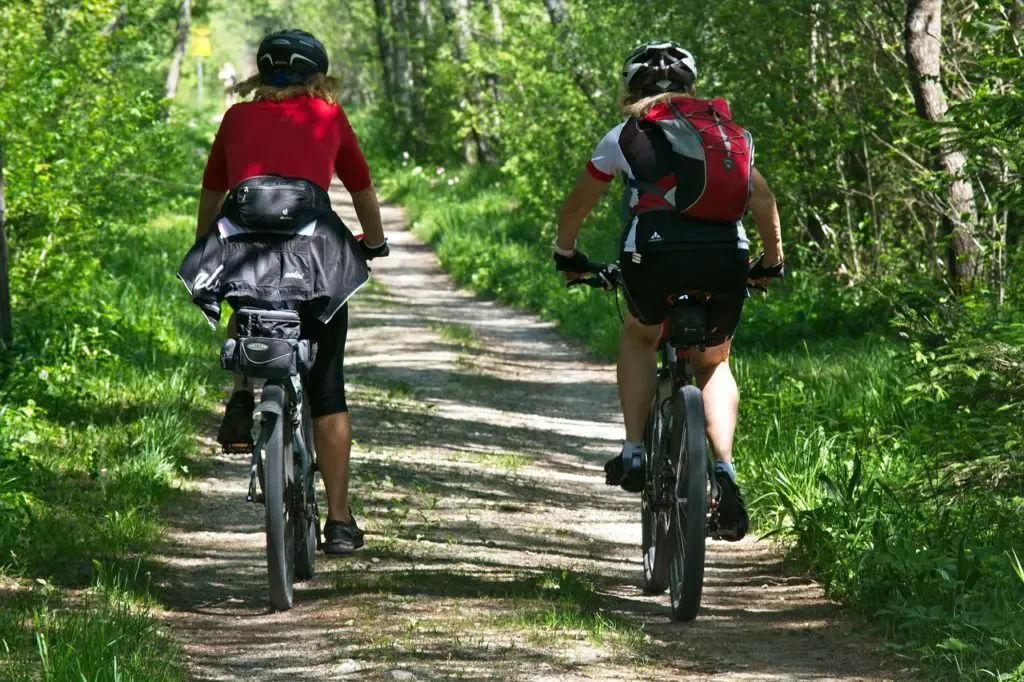 Many campsites have sports facilities and you can rent bikes to take advantage of the cycle routes located along the coastline. There are plenty of nice walks near the campsites and the opportunity to go on some amazing excursions inland and along the coast. If you decide to camp in the mountains close to a lake or river, you can try canoeing or kayaking. Do not forget to pack this mini hammock for these relaxing moments. There are plenty of walking trails with spectacular waterfalls and the opportunity to try some organised extreme sports.
We rented a car so we could explore ourselves, however, we did go on the Aeolian organised boat trip, which is well recommended. This is something we couldn't do alone. The meeting point for the excursion was very close to the campsite. You can read more about the Aeolian islands in one of my earlier blog posts.
Some campsites allow you to barbecue, but you must check this with the establishment. Some of them also have some small farm animals. The one we stayed at had donkey rides for small kids. Some of the bigger campsites put on shows for adults and children so there is always something to do. You can stay alone or have fun with the others.
Nature in Calabria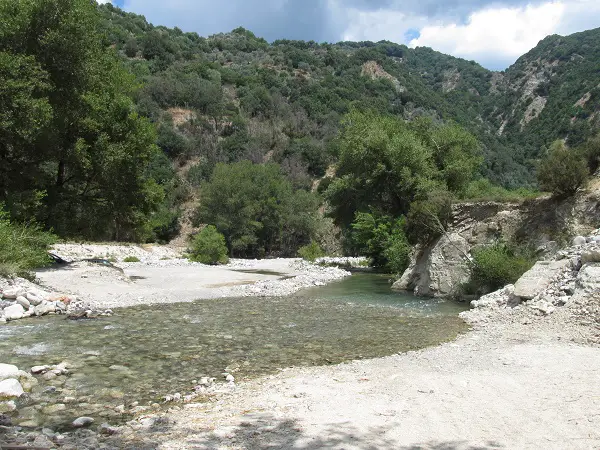 The entertainment area is always far from the camping areas ensuring you are not disturbed. Some of them have an entertainment team as well as a kids club. Camping is a wonderful way to explore and enjoy Calabria's stunning nature and beaches at affordable prices. If you are looking for mod cons whilst camping then I would recommend static mobile homes. If on the other hand, you don't mind sleeping on the grass listening to the birds and creatures of the night then a tent will give you that opportunity.
Calabria's climate is perfect for this. It can get very hot during the day in the summer, but at night you will always find it cools down in the evening and the sea breeze is more than pleasant to lull you to sleep.
Camping in Calabria can also be very relaxing. You do not need to do anything except swim and enjoy the beach or the mountains. You do not even have to leave the campsite if you don't want to. There are many campsites to choose from since Camping is very popular in Calabria. Read about how you can enjoy Calabria on a budget.