Calabria in Southern Italy caters for everyone even for those who might be on a tight budget. You can still do everything on a shoestring as long as you do not plan to go in July and August. The prices for accommodation are much higher. Any time of the year is reasonable. I would like to share with you some tips on how you can still have a great holiday on a budget.
There are lots of different types of accommodation affordable for everyone, the cheap street food, the free concerts and food festivals where you can get proper food for a few euro and 1 euro for a full plastic cup of wine, free entry to most museums and free public beaches everywhere, Calabria is the perfect paradise to enjoy on a budget.
Budget accommodation in Calabria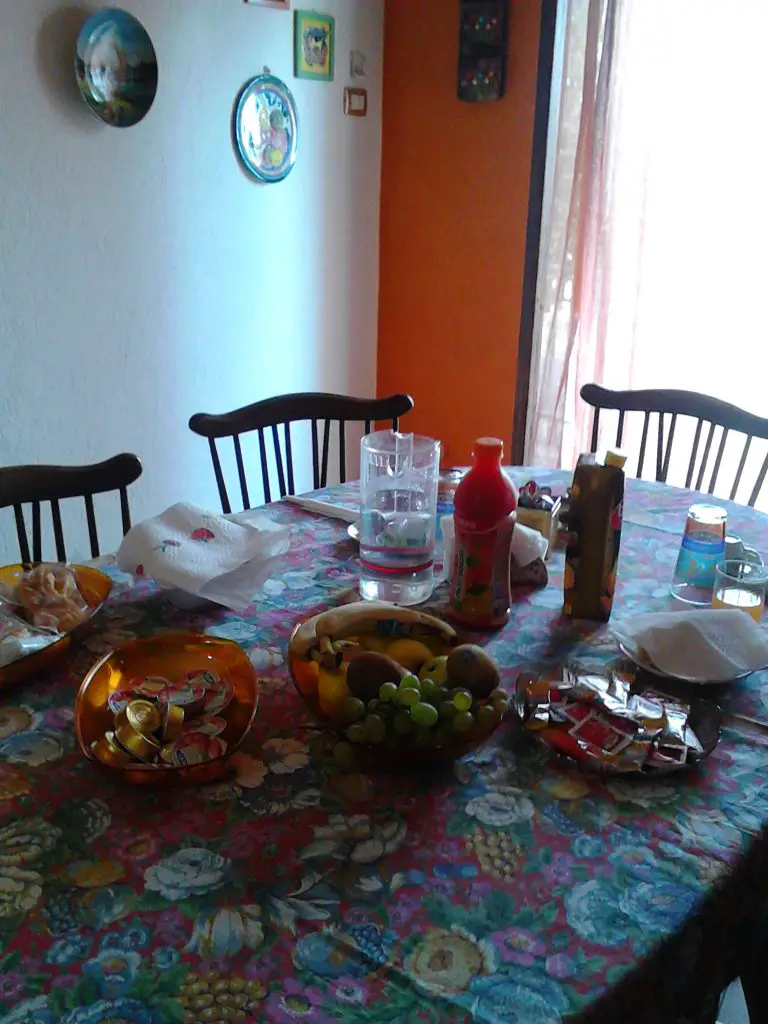 Tip 1
There are so many different types of accommodation at different prices. Let's start with the B&Bs and guest houses. For me, these are the most affordable, especially if you are 2 or 3 persons travelling. A double or triple room is always the cheapest. You can find the latest deals here [widgets_on_pages id="Calabria deals"]
I have stayed in many and have always paid no more than 20 euro per person in low season. This of course depends on the B&B and when you want to travel. Prices vary. You usually pay for the room which includes breakfast in these establishments not per person. This can work out nicely if you are planning on sharing the cost.
Camping is even cheaper. There are many campsites that have mobile static homes where you can cook your own food. Avoid July and August to get cheap rates. Supermarkets are everywhere and reasonable. Go to the local market for fruit and veg. It is always cheaper than the supermarket and tastes wonderful. Read more about Camping in my earlier blog post.
Street food in Calabria and eating on a budget
Tip 2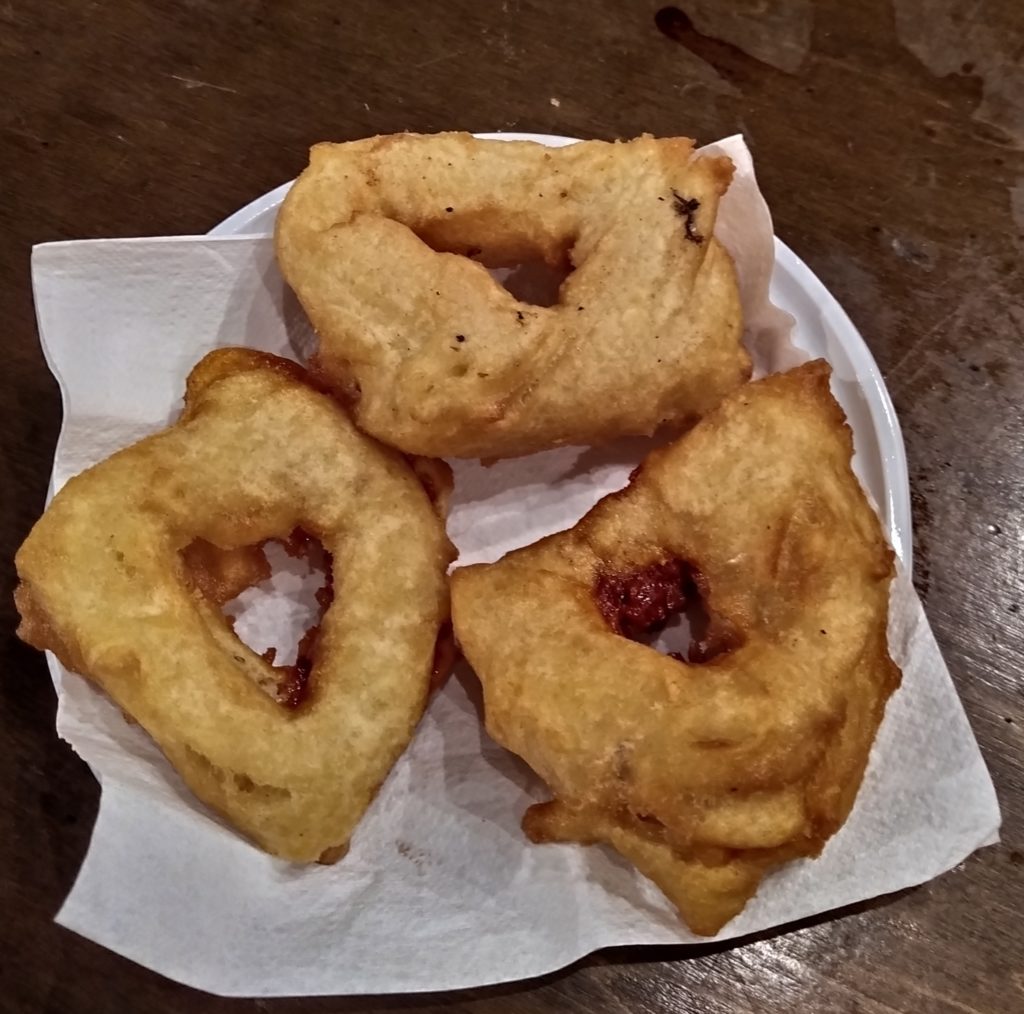 There are lots of different types of street food in Calabria. Of course, the first one on the list is zeppole con nduya (spicy savoury doughnuts). You will find them everywhere for street food, especially at festivals. These cost 50 cents for 1 and are very filling. Some bars give you them as complimentary snacks.
Of course you can also get slices of pizza for about 1 euro, arancini rice balls as we are very close to Sicily, one or two of them is usually enough. These cost 1 euro and then there is the delicious Calabrian sausage on a roll with peppers for 3 euros, kebabs for about 3 euros, vegetable fritters as well as other tasty things. Rosticceria is the place to go. They have seating areas in some of them but people love just taking the food away and eating while walking.
Trattorias are usually inexpensive and you get real home-made food. They are family run and make you feel welcome. You should order the local wine which is just as good as bottled wine but very cheap. A half carafe of wine is about 3 to 5 euro. You can find trattorias in almost every town. There is no lack of eateries in Calabria.
Tip 3 – order drinks before lunch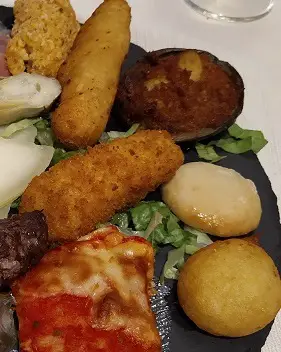 You can also get free tasty bites in some places when you order a drink. Some of them give you these wonderful savoury nduya doughnuts (spicy fritters), small slices of pizza or bruschetta, olives, crisps and nuts. I usually don't feel like eating after these snacks.
Budget transportation in Calabria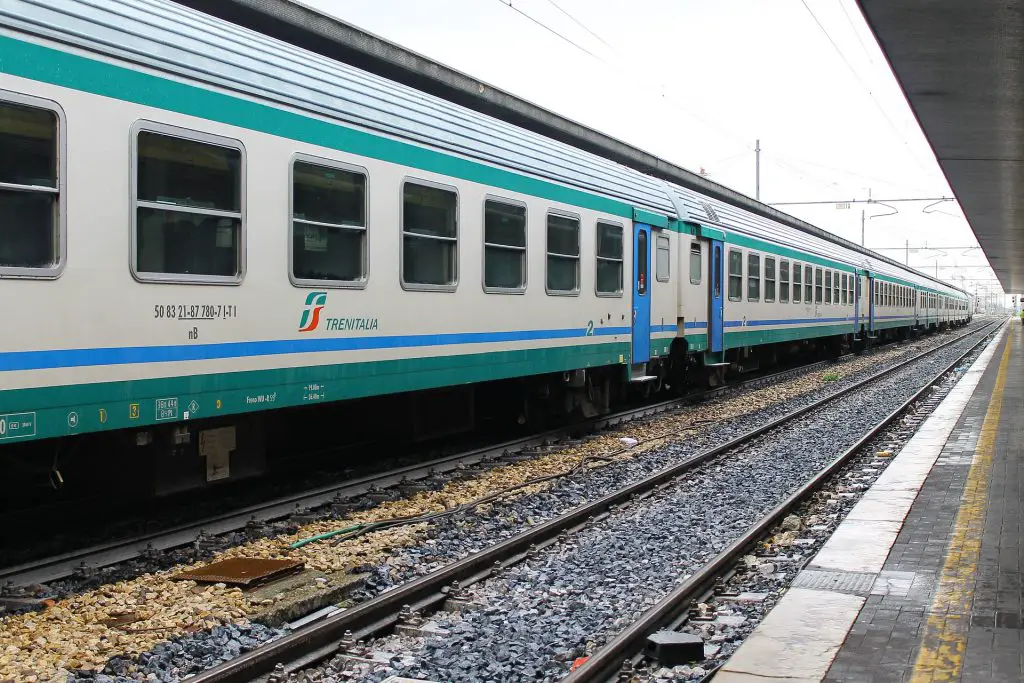 Tip 4
You can travel around Calabria by bus and train. I fully recommend the train service. Regional rail travel is very cheap. I have always been happy with the train service. Not all places have ticket offices so it is better to book and pay online with Trenitalia. You will find the timetable in English in travel resources on the blog home page.
The bus service is excellent although you should avoid Sundays and public holidays. They are non-existent during these times. The buses are very comfortable and never crowded. They are air-conditioned and the drivers possess amazing driving skills. They also operate airport transfers to Lamezia and Reggio Calabria, the region's two main airports.
Boats and ferries are very cheap in Villa San Giovanni taking you to Messina if you go as a foot passenger. The cost is about 2,50 one way. You can then take the train to Taormina or other parts of Sicily. You can find out more about how to get there in my earlier blog posts or in the travel resources page.
Go to food festivals around Calabria for budget meals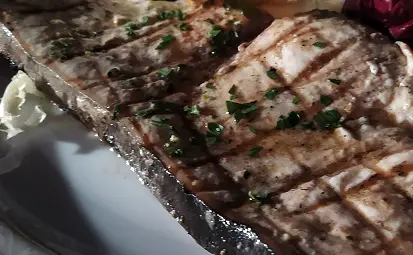 Tip 5
There are many different food festivals at different times of the year in Calabria. You will find most of them during the summer. Each place is famous for its food speciality such as Scilla and Bagnara for the swordfish, Tropea for its red onions, Mammola for its stock fish, etc… These festivals have plenty of food for everyone and at very cheap prices. As well as eating at a low cost, you can enjoy the entertainment (free).
They have dancing and music sometimes lasting all night. It is a great way of learning something about the local food. Some stalls show you how they prepare this local speciality in many different ways. Wine is also very cheap. 1 euro for a full plastic cup. You could spend 4 euro on your evening meal.
Budget entertainment in Calabria
Tip 6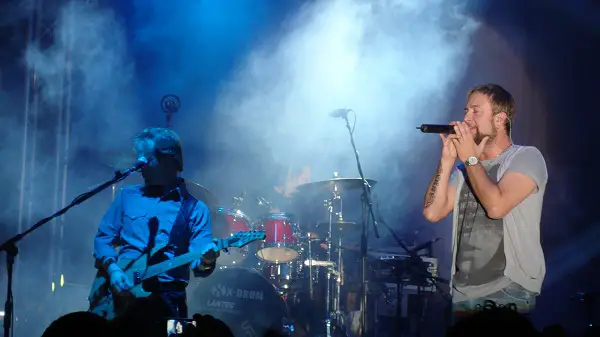 There is plenty entertainment in Calabria, especially during the summer. Besides live music in some bars, they often have free concerts held in the main squares of some towns. They even have some famous singers and still manage to let all the people enjoy their concerts without paying a thing.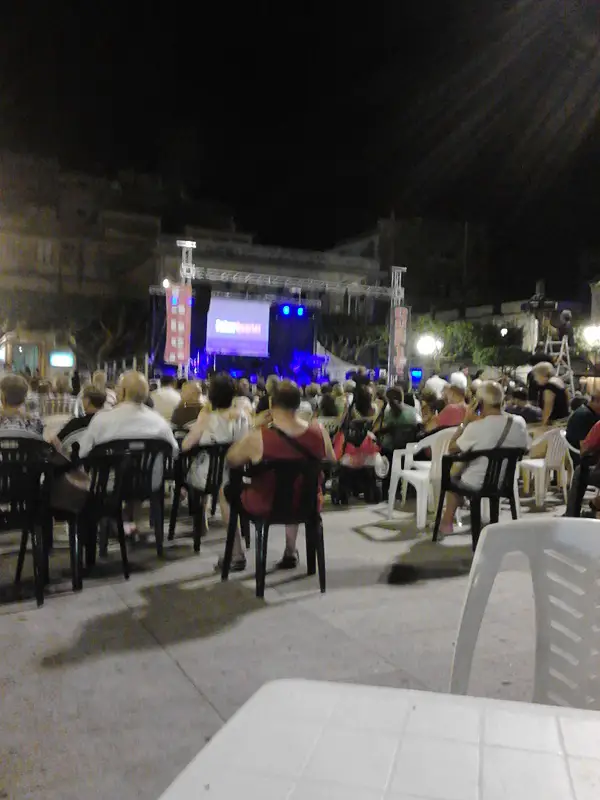 You just may have to stand up at the back of all chairs that have been brought from people's homes. The atmosphere is incredible. One popular festival is the Tarantella festival in Caulonia. You can read about it in my earlier blog post. Though this year will be different due to COVID so my advice is that if you are planning on going to any festival, make sure you check first.
Free cultural attractions in Calabria
Tip 7
The culture is wonderful in Calabria. A region steeped in ancient history with some incredible treasures. The archaeological sites are open to the public, some free and some costing only a couple of euro. You can visit churches, palaces and some museums completely free of charge. There are countless museums scattered around everywhere.
You can find a list of them in my blog post about museums. Some small and not very well known then there are others famous worldwide such as the National Museum in Reggio Calabria. There are many free exhibitions in some of these museums as well as cultural events.
Free public beaches in Calabria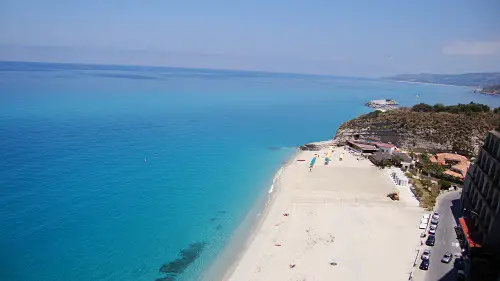 Tip 8
All the beaches in Calabria are free and public. Although, you will find some parts of the beach private with the use of lido facilities, including sun loungers, parasols and a bar service. The cost is between 7 to 10 euro for the day. If you want to save money, do what I do and just put your towel on the beach. It's free and some of the beaches are wide and sandy giving you plenty of space and they are never crowded.
Some of the beaches have fine sand so you will be comfortable. If you really want comfort, do what the locals do and bring your own beach chair and parasol. I recommend buying a parasol. They are very cheap about 7 euro but will protect you from the hot burning sun, especially between 2-4pm. Most locals avoid going to the beach at that time. The sun can be very intense.
Getting around on a budget in Calabria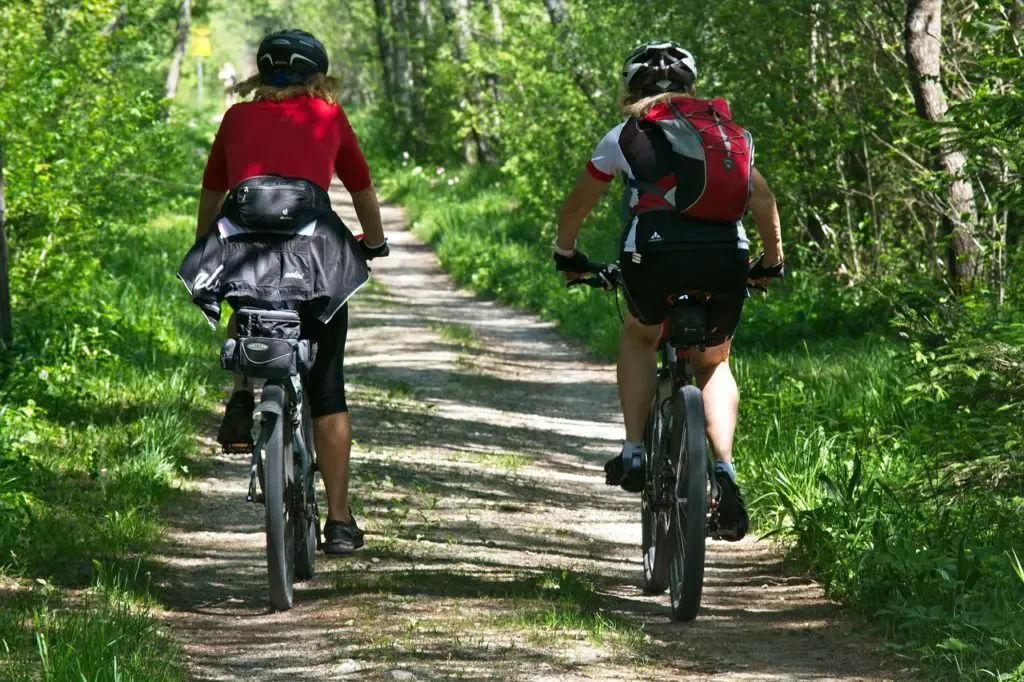 Tip 9
As well as travelling cheaply on buses, boats and trains, an ideal way to get around is by renting a bike. Some tourist information offices, especially near ports often have bikes for hire. They are perfect for the towns along the coastline. Some of the seafront promenades connect to nearby towns and many towns have cycle paths.
Get to know the local people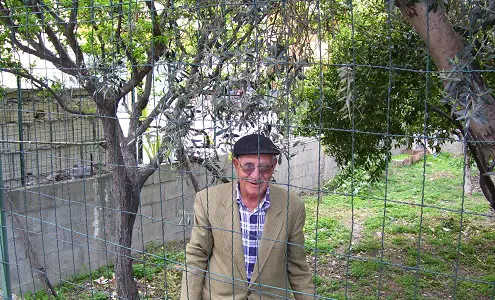 Tip 10
The local people are a great source to get information about the place you are staying in, handy tips, hidden places that you cannot find in a guide book, The Calabrians are so friendly and really go out of their way to make the visitor welcome.
There are many Australian Italians who live here and Italians who have spent many years in Australia or America who are keen to speak English. As soon as they hear the uttering of an English word, they will approach you. I have seen this with many foreign tourists. They are then invited to people's homes where they can eat the local specialities. Some people are even driven around the area. They are overjoyed to hear English spoken and even happier to have visitors.
Calabria really is the perfect paradise and suits all tastes and pockets. Now with all the new connecting trains, that long-kept secret is about to be discovered by millions of visitors. In fact, I have already noticed that there are many more visitors compared to previous years. I hope my tips will be useful for anyone on a budget. Subscribe to receive more posts and check out the travel resources to help you get around.