Calabria is surrounded by mountains, lush vegetation, magnificent waterfalls and incredible nature wherever you go. Sometimes it can get very hot on the coast during the summer and it is an ideal opportunity to go into the wooded forest and explore. You can even take a dip to cool down in the waters and feel the spray of waterfalls as you get close to them. I would like to tell you about 3 magical waterfalls in Calabria.
The waterfalls of San Nicola near Caulonia
A little natural wonder lies near the town of Caulonia Marina. It is a delight to visit, especially when it is very hot on the coast. It is also a chance to see Calabria's stunning nature. You will be completely surrounded by nature when reaching this site. It is approx 16 km from Caulonia Marina following signs for San Nicola le cascate (waterfalls) past the hermitage of Sant'llarione. It is right in the woods and well sheltered so you will find plenty of shade if you do not want to sit in the sun.
The river Allaro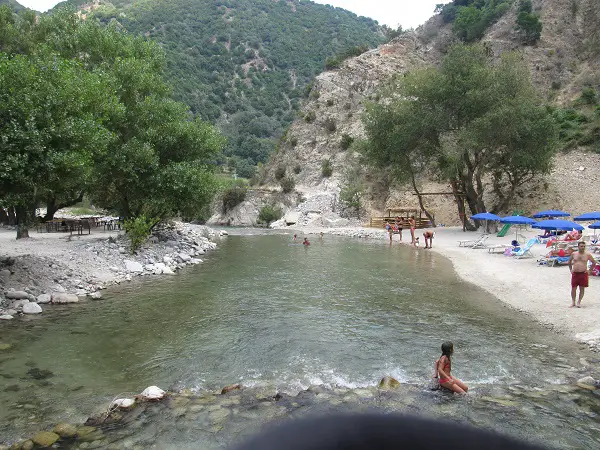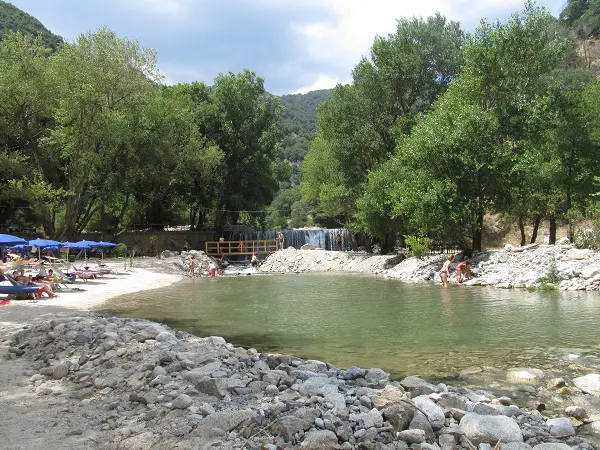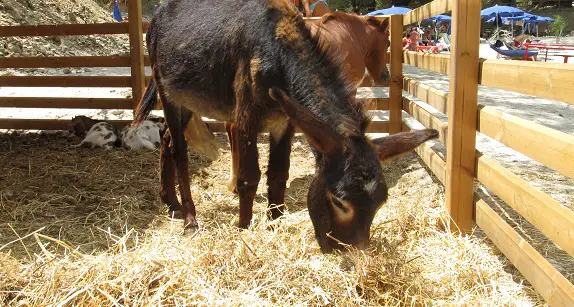 Many local people come here in August as it can be too hot to sit on the beach. There is an artificial beach with sunbeds and parasols, right next to the river Allaro with waterfalls in front of you. They are small in comparison to Marmarico and Pietracupa, nevertheless a spectacular setting.
You will also find many picnic areas, a bar and restaurant. It is wonderful for kids as the stretch of water next to the man-made beach is very shallow. I also noticed some small animals in a stable near the river. Many kids were admiring them. Older kids can enjoy diving into the deep pool of water.
We went early morning and made our way to the waterfalls (le cascate). It is an unpaved road so it is important to have a vehicle suitable for this kind of terrain. We went in a Jeep and I have to say, the ride was rather bumpy. You will see the hermitage of Sant'llarione on the way there.
It is very close to the waterfalls, which makes it a good landmark. We took a picnic with us. Although, I heard the food is very good at the restaurant so I will have lunch there next time. It's better to spend the whole day there.
Natural pools suitable for kids and teenagers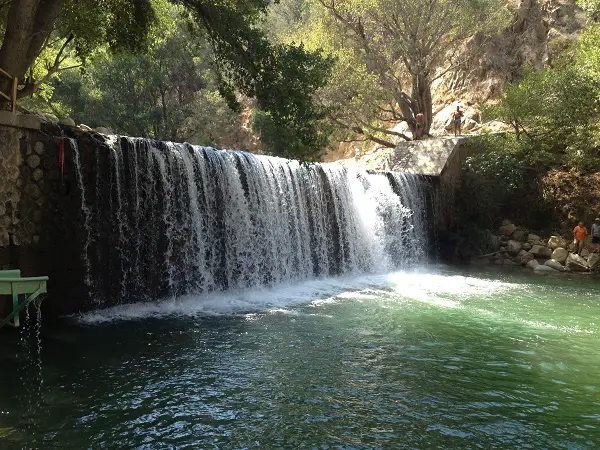 Once we arrived, we could not believe the amount of people there. Entire families with young children and groups of friends all having fun. There were many teenagers diving from the waterfall (only for the adventurous). It is like a high wall with sprays of water plunging into a deep rock pool. If you do not want to dive off the wall into the natural pool of water, you can reach it from the other side.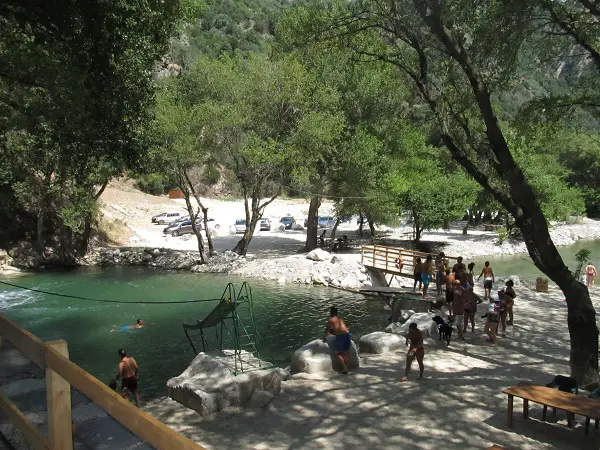 There is also a man-made footbridge to get from one side to the other. You may have to clamber over a few rocks. It is like a giant natural pool of very cold water, revitalising in the heat of summer. It was wonderful swimming in this water. Once it got to lunch time, everyone was pulling out food from large picnic baskets.
There were people grilling sausages on the outdoor grill and long outdoor tables where you can order food and eat also with the local people. A nice experience. This place is definitely recommended for nature lovers and a fabulous day out. You can easily spend the whole day as there is plenty to do as well as relaxing. See more pictures here.
The impressive Marmarico waterfall
If you are looking for waterfalls and something more adventurous, you could try the Marmarico waterfall in Bivongi. It is 114 metres high. You will be impressed by this waterfall. It is not easy to reach and is recommended for experienced walkers. The waterfall takes between 2-3 hours to reach and some of the terrain involves slippery stones and rocks. Make sure you wear comfortable shoes.
Spellbinding views
A walking staff would be ideal. Just before you get to the waterfall, you have to cross a rickety footbridge, clamber over boulders and rocks, some slippery, but once you have got beyond this point, the view is spellbinding. The walk can be very steep and strenuous. Private Jeeps offer a service taking you up to a certain point of the walk and then you have to walk about 500 metres up to the waterfall.
The water is icy cold as it comes tumbling down from the mountain into another huge natural rock pool. An absolute must for nature lovers. Most people at this point are ready for bathing beneath this majestic wonder. You can also read about it here.
The waterfalls of Pietracupa in Guardavalle
If this is not enough for you, you can try another impressive waterfall in Guardavalle on the Ionian Coast. You need to go with a walking guide to reach this waterfall. It is very challenging and again you need to be an experienced walker.
It is within the Serra National Park. You can also see some ruins of houses abandoned after the flood in the fifties. It is now known as Elce della Vecchia. A very tiring but rewarding walk with 360 degrees views of the mountains and the river Assi. It is worth visiting the town of Serra San Bruno, famous for its Carthusian monastery.
There are many more magical waterfalls in Calabria, some less impressive than others, but nevertheless stunning. These for me are the most magical ones.