It's time for a real relaxing break in the region of Calabria in Southern Italy. You can fly to Calabria from many destinations now. The airports Lamezia and Reggio Calabria are close to many resorts mentioned in the blog. If you want to come with the train, FrecciaRossa and Italo, the new high speed trains (started in June 2020) now arrive in Lamezia and direct to Reggio Calabria. It is a great place to relax as places are never crowded. The quality of the air is excellent and words cannot describe the beaches. Miles and miles of unspoilt beaches. I would like to share with you 5 of the most relaxing things to do in Calabria.
1) enjoy relaxing in a spa hotel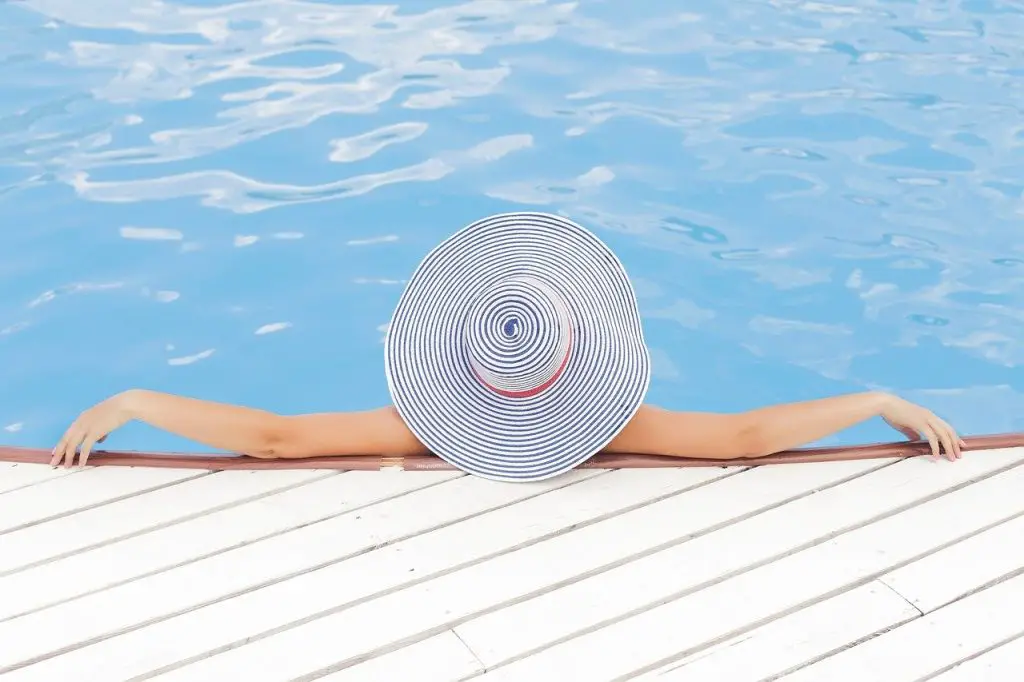 There are many spa hotels in Calabria. You can either spend the whole duration of your holiday at a spa hotel or perhaps go for the day. Most hotels offer this service where you can enjoy some pampering and then spend time in a jacuzzi or pool overlooking the sea set in magnificent gardens.
Perhaps sipping a cocktail and reading a few pages of your book in between admiring the views that surround you. This is what relaxing on holiday is all about. Some hotels have direct access to a private beach where you can swim in that wonderful sea.
2) go for a relaxing stroll along the beach
If you are looking for beaches, Calabria is the answer. 800 km of long sandy beaches. Some holiday apartments and hotels are very close to the beach. If you are only a stone's throw away or quite near, I recommend going for a stroll along the beach after breakfast or at sunset. The feeling on your feet is incredible when you kick off your sandals.
There is hardly anyone on the beach. You can have it completely to yourself and listen only to the sound of the waves. A truly relaxing experience. You can read about my early morning swim in my blog post my weekend in Scilla. Walking along the beach at sunset is another experience. Calabria is renowned for its incredible sunsets, especially along the Viola Coast in resorts like Scilla and Palmi. Choose an organised Calabrian beach holiday here. Select the destination Calabria. Only 15 minutes away from Lamezia airport.
3) enjoy a guided walk
Learn more about Calabria by going on a guided walk. It might be a gentle hike in the middle of nature or visiting small towns. Places in Calabria are never crowded, not even the cities. Some walks will only allow up to 8 participants so you go at your own pace. The guide will tell you all about the history and culture of Calabria.
[widgets_on_pages id="Capo Colonna guided tour"]
You might want to walk around vineyards where you can enjoy tasting and getting to know the wines of Calabria. Find out more about wine in Calabria in one of my earlier blog posts the wines of Calabria or walk around archaeological sites where you can see ancient Greek ruins such as Capo Colonna. There are many varied guided walks you can do in Calabria. See more information on the home page in private guided excursions.
4) prepare a picnic and go for a dip in a river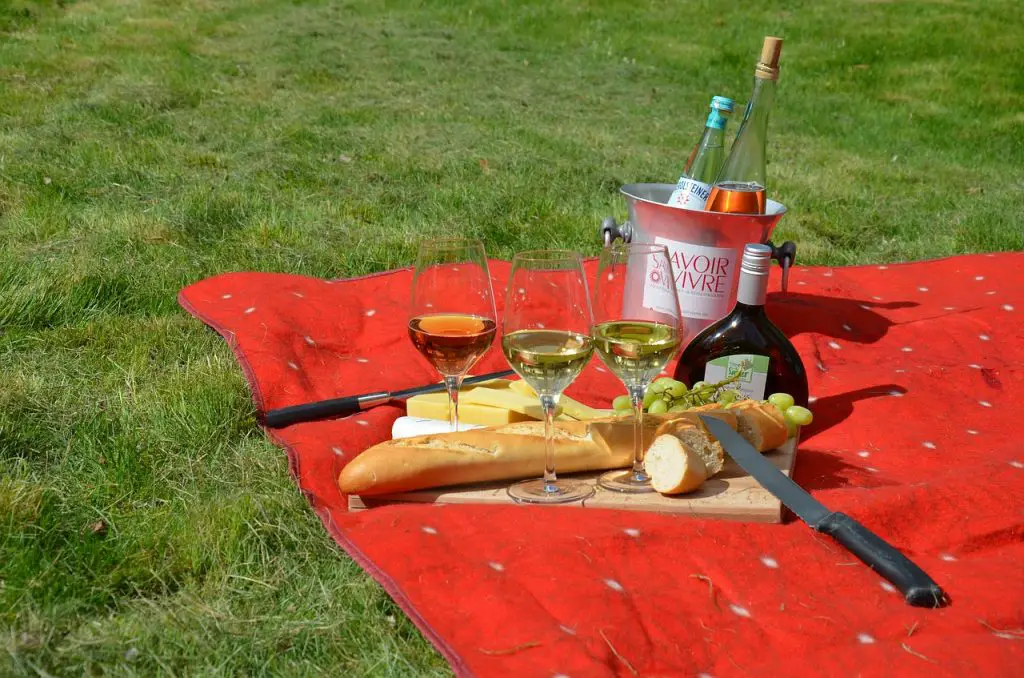 Once you get onto the beaten track, there are many picnic sites all over Calabria. If you have kids, you can still relax and watch them playing. Some of them are set in adventure parks where there are many activities for kids and adults. Some of these picnic sites are usually close to rivers or streams, perfect for a quick dip to cool down in the icy cold water or simply sit on the grass and have your picnic.
The sun can be very intense in the summer especially, between 1pm and 4pm. Most people have a siesta or even have a nap at the foot of shady trees, a great way to escape from the intense heat. Some picnic sites also have barbecues. Here are a few popular picnic sites you might want to think of:
Il bosco sospeso in Catanzaro
Alberolandia in Piccola Sila
Le Cascate di San Nicola in Caulonia
Bivongi
These places are the most equipped for families. You will also find many picnic areas when driving around. Some are popular and signposted, others you may just stumble across them.
5) relax on a yacht and sail around Calabria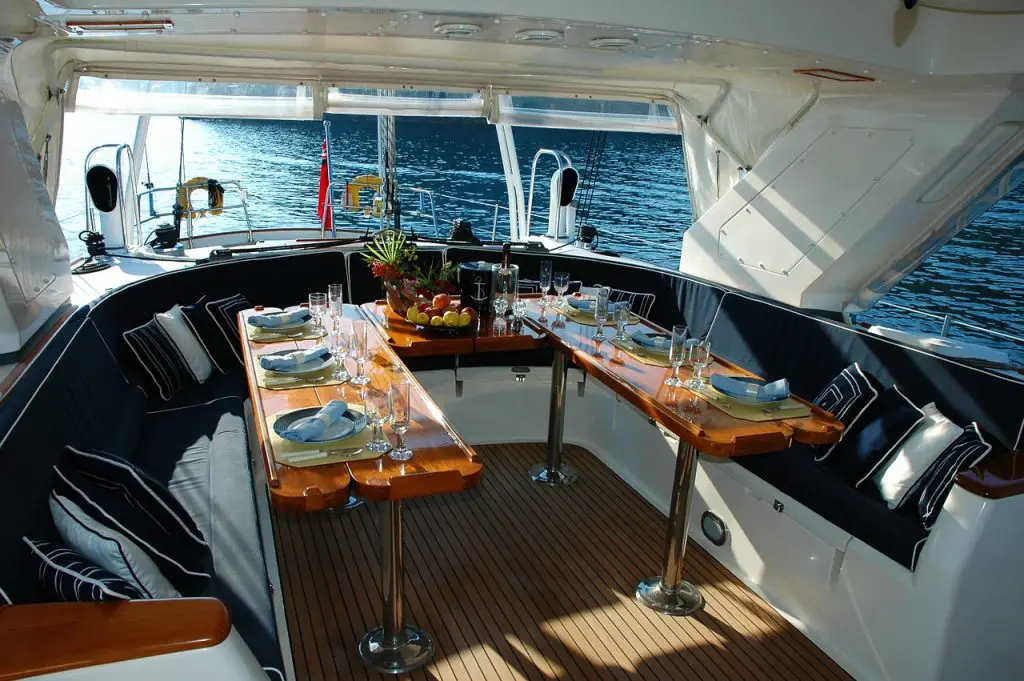 What better way is there to relax than spending a day out at sea. Most boat companies only allow up to 8 persons on the boat or yacht. You can either lie on the deck and sunbathe or if it isn't too much hard work, jump off the boat and enjoy exploring this incredible turquoise blue sea.
You can swim, snorkel or even scuba dive. Once you have had enough, hop aboard for some refreshing drinks and snacks. All you have to do is take in the beauty of the coastline and the sea. You can read more about sailing and boat trips in Calabria in my earlier blog post.
This is only a taste of some relaxing things to do in Calabria. You will find a multitude of things, but if it is relaxation, peace and quiet that you want, It is guaranteed in Calabria. No crowds, unspoilt beaches and nature, the fresh air you breathe in as well as the sea air will make you feel completely relaxed and rejuvenated. You can use the travel resources here to help you get around.