There are different types of evening entertainment for all tastes and all ages. The summer is definitely the best period to enjoy nightlife on the beach while winter is an ideal time to enjoy an ice cream in an ice cream parlour or have a beer in a pub. There are also many concerts, festivals and food fairs during the summer. Winter tends to be quieter and this is also a time when most Calabrians organise dinner parties with friends. I would like to start telling you first about the kind of nightlife you can find in the summer and then during the winter.
Summer on the beach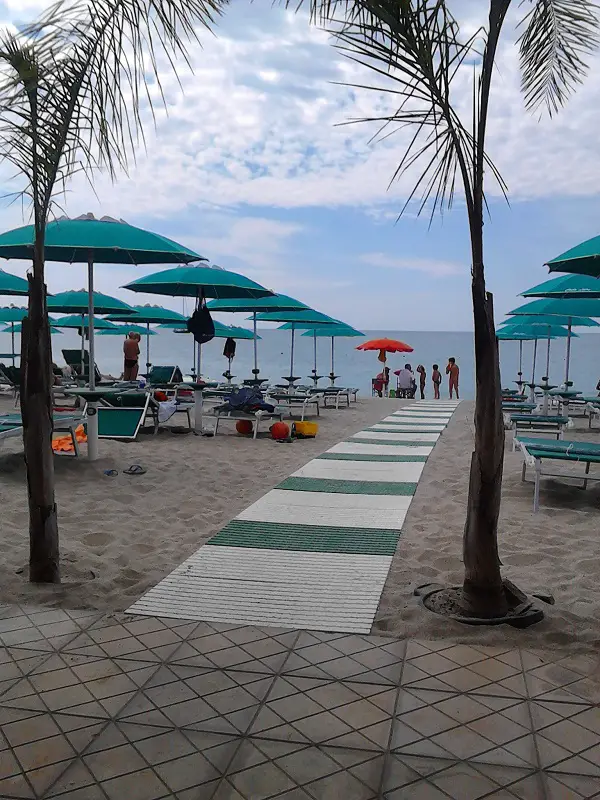 Most people go out in the evening for a walk along the seafront. This is the place to be at night. This is the most popular kind of nightlife for many. There is a cool sea breeze which makes it very pleasant. Most of the seaside towns have lidos with beach bars. They usually start putting them up at the beginning of the summer season. They have beach parasols and sun loungers for the Italian tourists from Rome, Milan and Turin and other parts of Italy. Some of them have been coming for years and book their sun bed even one year in advance.
Nightlife on the beach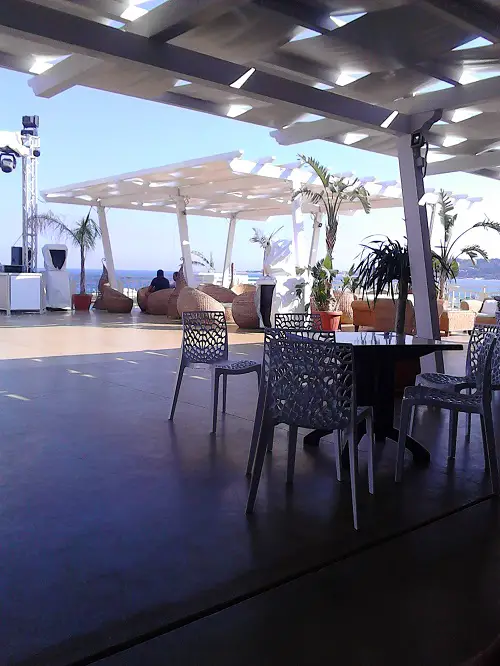 The lido owners organise entertainment for everyone day and night. You will find that most of these beach bars are full. Some of them organise karaoke and dancing. At midnight, the beach becomes the dance floor and some lidos have amazing open air discos where you dance among palm trees and you can feel the sand beneath your feet. This is the nightlife for many young people, although you still get older people going. The whole atmosphere is incredible. The dancing can go on till 6am. Some people even swim in the sea to cool down from time to time.
Walking along the promenade
Many families just like ordering an ice cream and enjoy walking along the seafront. Young people play sports on the beach. There is something for everyone. Quite often the town organises concerts, festivals and food fairs. Not to forget the ice cream bars in the town, they are always full of people. Many Calabrians who live abroad come back to visit their relatives so the population can double and in some cases, treble.
Concerts and food fairs are part of nightlife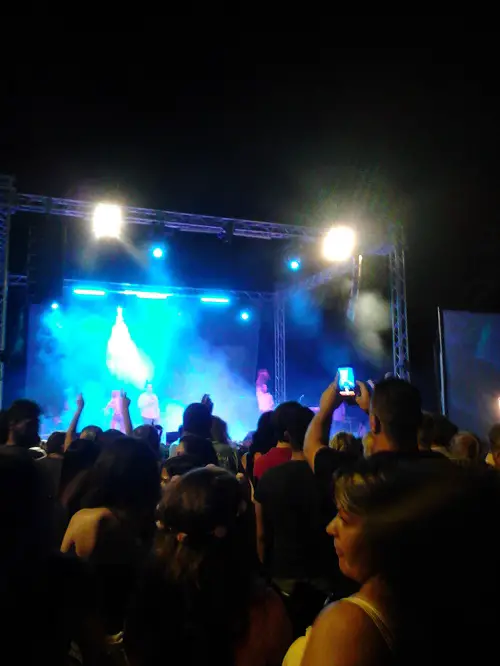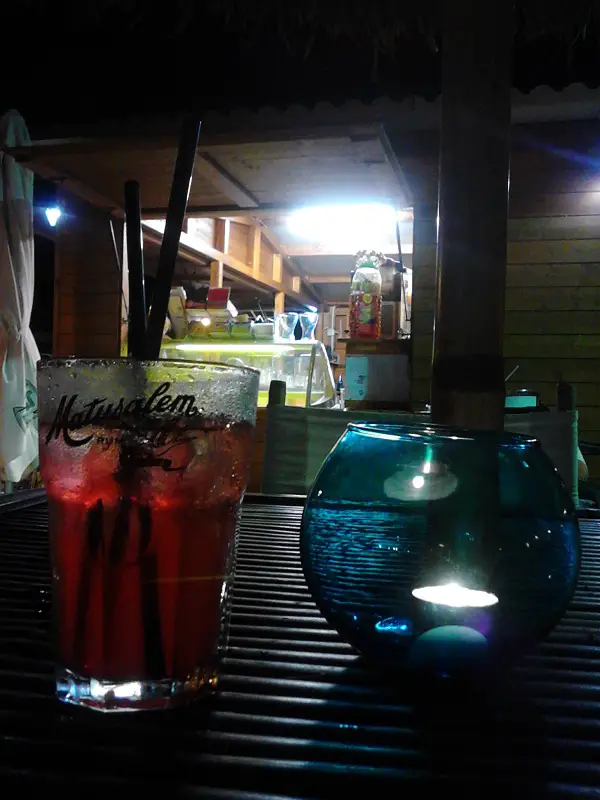 I have been to a few concerts now here in Calabria and I am really amazed that most of them are free. They even have famous Italian singers perform in the Calabrian squares. There are also several cocktail bars which organise live music. This kind of nightlife is for everyone. All the tables and chairs are mostly outside in the summer so you can see people wherever you go, relaxing, enjoying the summer nights. Read more about the bar culture here.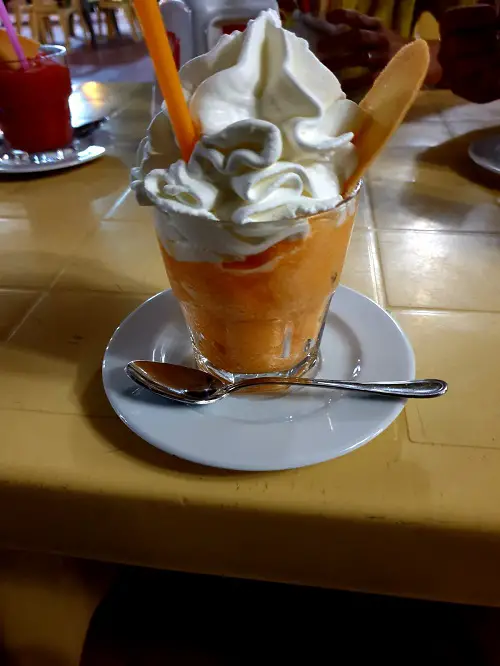 Ordering a granita is something popular in the summer. A cool crushed ice fruity drink topped up also with cream. Some granita bars have lots of different flavours to choose from such as peach, almond, strawberry, lemon and many more.
Calabrians usually go out after dinner and dinner can be quite an affair in the evening for them. They start to go out at 10pm so children here can stay out to all hours in the morning during the summer. They start serving hot croissants to those leaving the disco and some lidos or bars never even close. This depends on the town, but it happens all along the 800 km of coastline.
Food fairs
Food fairs are usually everyone's favourite. This is also because either the food is free or very cheap. I can never believe how many people attend these fairs and how they can feed them all. They seem to manage as the food keeps getting replenished as well as the wine. The food they serve is usually typical products of the area.
I have been to different ones; seafood ones, mushroom, artichoke, stockfish, swordfish and aubergine. The list is endless. They have them in many towns at certain times of the year. The name in Italian is sagra for food fair. It is only a tasting, but seems to be plenty. There is usually music and dancing so I definitely recommend going to these events.
Restaurants overlooking the sea
Restaurants are usually full of people every night. Most people go to restaurants at 9pm , however, they are open from 7pm. During the summer they are open 7 days a week. It is always a good idea to book them so you are sure to get a table. They are very popular as most restaurants overlook the sea. The tables which look right onto the sea are usually in high-demand as they attract couples looking for a romantic evening. This is the best kind of nightlife in Calabria.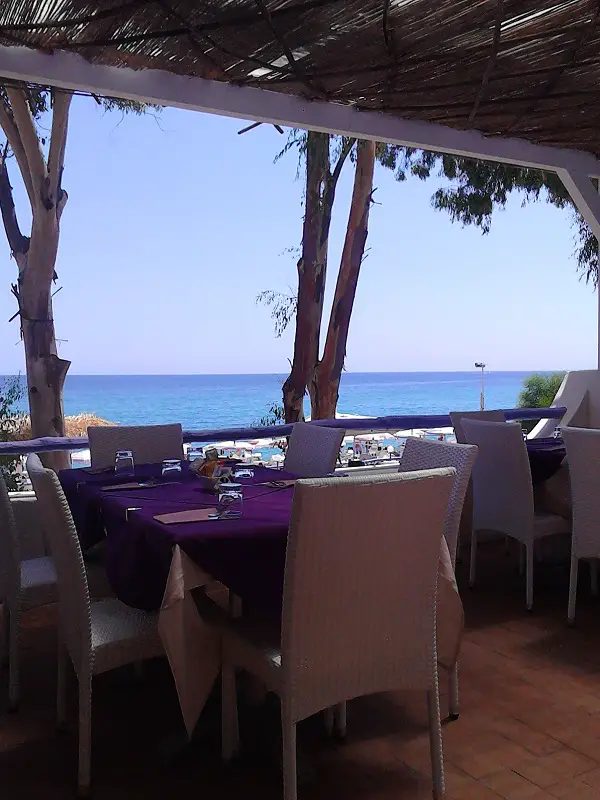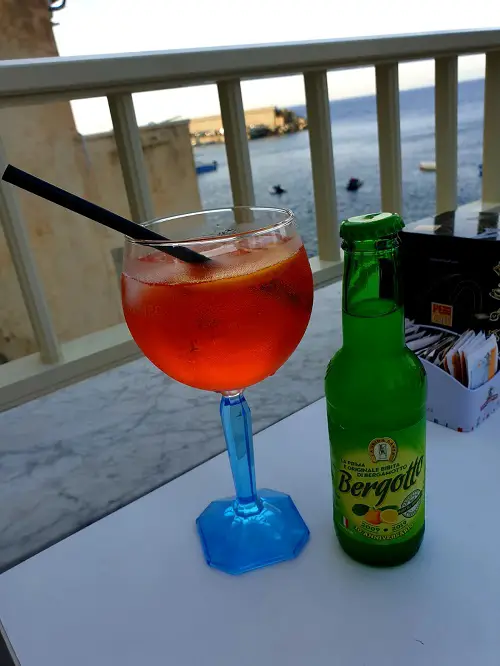 Nightlife in winter in Calabria
Unfortunately, the seafront in most towns is very quiet in the winter. People still walk along the promenade or sit on a bench enjoying the sea. The town centres become lively, especially at weekends. Towns vary along the coastline but the majority of them always have ice cream bars and pubs.
Plenty of festivals
Life revolves around the town square where many people just stand and chat. Events for Christmas, Carnival, Easter and other special occasions are organised around the squares. Religious festivals take place all year round where many people get together to celebrate the saints and the Virgin Mary. They are spectacular to watch. Some of them carry the statue onto boats in some towns.
Many Calabrians organise dinner parties where every guest has to cook something and they all get together and enjoy eating and drinking plenty of wine. It is a pleasure to be invited to one of these evenings. There is always something to see and do in Calabria whatever the season.
Pubs in Calabria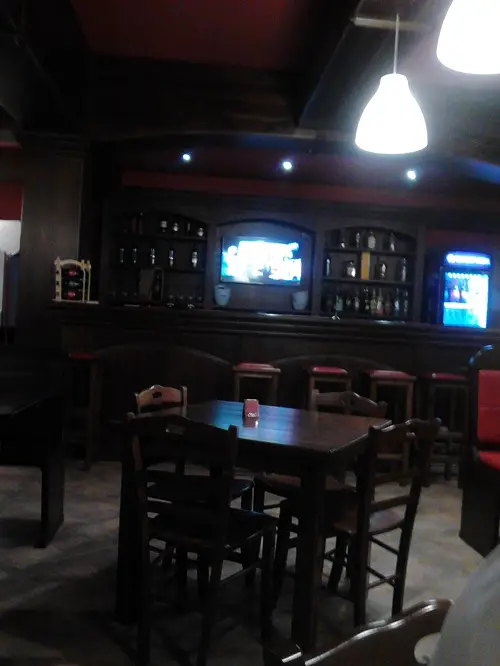 Many young people go to Irish pubs as there are plenty of them scattered throughout Calabria. I even found a Scottish one. The owner was overjoyed to see a Scottish person in his pub. I have to say it was very authentic. I felt like I was back home. It had that Scottish ambience. Calabrians love those kind of pubs. Although they look like pubs, the pub culture is slightly different.
Pubs in Scotland are for drinking. Pubs in Calabria are for eating. They always serve warm-filled hamburger rolls with french fries and a list of beers which seem to go on forever. A small beer costs 2 euro while a large one costs 4 euro. The hamburger rolls include french fries and the cheapest one starts from 5 euro up to 9 euro depending on the kind of filling you order. Most of these bars provide live music. You actually have to book them as they are so popular, especially at weekends.
Music events
Some of the restaurants which overlook the sea are only seasonal and close down for the winter but you will find plenty more in the towns. There is no lack of restaurants or bars in Calabria. You may have to venture into the nearest city if you are looking for something more lively. You will also find theatres and cinemas as well as skating rinks. There are some classical and jazz music events throughout the winter months and of course, the festive season events which become one huge party right across Calabria for everyone. Read more here.