There are many ways to get around Calabria, but I personally think the best way is driving. You do not need to stick to bus or train timetables. It gives you so much more freedom to explore the region. The region of Calabria covers a surface area of about 15,000 square kilometres (497 miles) while the rest is mountainous. The Sila mountain range covers alone 2,000 square kilometres. Pollino is Italy's largest national park in Italy and sits between Calabria and the Basilicata region
.
Renting a car and driving around Calabria
It is very easy to rent a car either online or at the airport with Europcar and other reliable car rental agencies. For peace of mind, it is best to go for full comprehensive insurance. I recommend choosing a small vehicle to tackle the narrow roads you can find in Calabria. It is much easier to drive and park.
Driving in Calabria for me is very relaxing compared to driving in Naples and Sicily. There are about two million people living in Calabria and you rarely ever have to wait in traffic. You are lucky to even see a few cars on the road when you are in mountainous areas.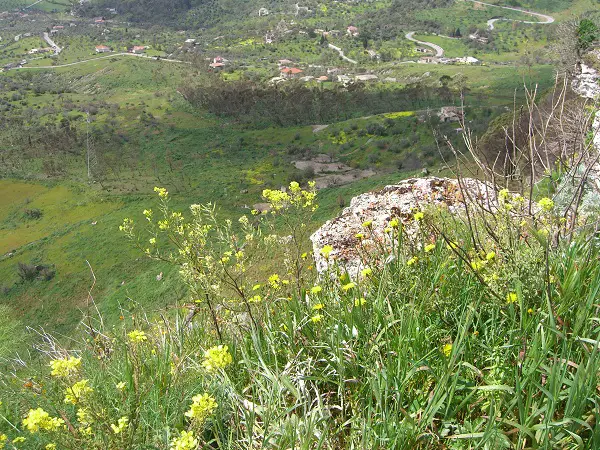 Some of the roads when going around the countryside do not seem to be built for two large cars. Keep this in mind when going inland. The experience of driving is wonderful as wherever you go, you see stunning scenery from beautiful coastlines to rugged mountainous areas.
The roads for driving in Calabria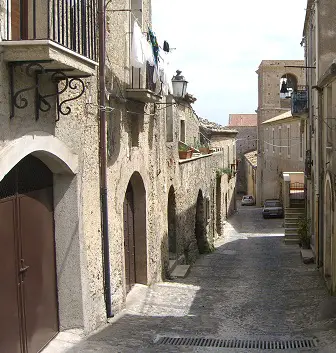 There are always two towns with the same name, one on the coastline and the other further inland. Sometimes, they are only a matter of 3 or 5 kilometres apart, others longer. This has always fascinated me. It seems that the towns on the coast are modern with wide roads and the towns inland have narrow cobbled streets with Medieval charm.
These for me are the real towns to explore. The views from them are incredible and as always you can see the turquoise blue sea in the distance. Driving around them is an experience. No problem if you have a small car. You can visit churches, palaces, castles and other interesting buildings.
The A2/E45 in Calabria
The new motorway called the A2, former A3 runs from Reggio Calabria to Salerno, 432 km long, previously known as the Autostrada del Sole but today, it has a new name Autostrada del Mediterraneo, A2/E45, as it is part of the European network. There are many tunnels along this section. The road is quite smooth as most of it has been newly-built with good road signage. There are two wide lanes so driving along the motorway is the easy part.
Getting lost in Calabria while driving
Some coastlines have winding narrow roads with spectacular views looking down to the sea such as Coast of the Gods, the Coast of Oranges and the Viola Coast. The Jasmine Coast is fairly flat with wide roads, also the Cedro Coast, always with a view of the sea. Going up into the mountains is more challenging as there seems to be a lack of road signs.
You can always use your navigation system but I would also rely on paper maps as the mobile signal may not be strong enough. If you go up into the mountains, make sure you rent a car with good tyres as there are plenty of dirt roads and mule tracks.
The fun part is getting lost. This is how I learnt how to drive in Calabria by getting lost and because of this, I was able to find some real hidden gems and meet some of the local people.
There is always someone who will point you in the right direction even if it is only hand-signals. This is when it is a good idea to learn some driving phrases in Italian. Most people on the coast speak English, but it is more difficult to find someone who speaks English up in the mountains.
I find you can never really get lost as once on the motorway you can either go to Reggio Calabria in one direction or Salerno, which is in the other direction via the Basilicata Region.
Driving is an enjoyable experience in Calabria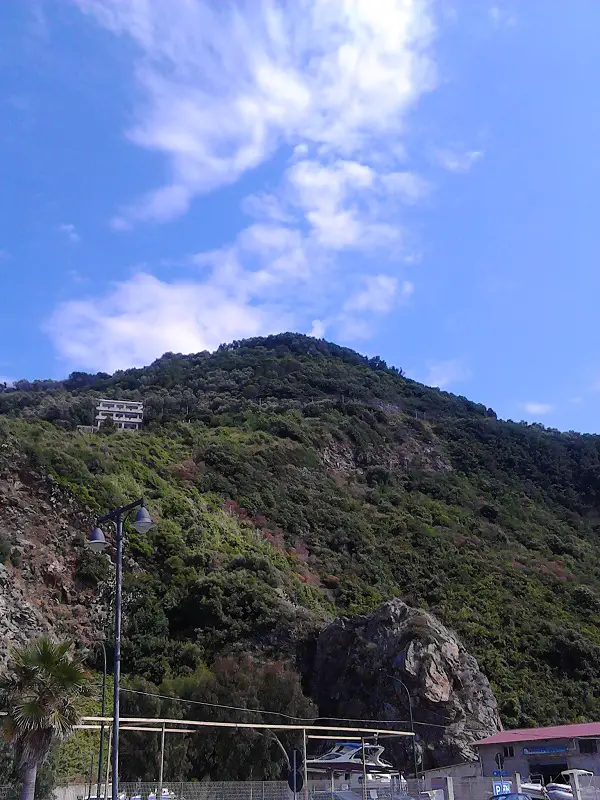 I have also got lost going around coastal towns and again there is always someone willing to help. They will even get into their cars and ask you to follow them until they get you on the right road. I find Calabrians are more patient when they are driving. They do drive fast, but not as fast as Sicilians and Neapolitans.
They never seem like they are in a hurry or get angry at you. It is a pleasure to drive in Calabria as well as an amazing experience. The speed limit in built-up areas is 50 km and the maximum speed on the motorway is 130 km. Everything is well sign-posted at roundabouts. People even use indicators here and seat belts.
Armed road Police
There are many road police patrolling here so you they might stop you from time to time. Make sure you are wearing your seat belt. You just need to show them your driving licence and insurance papers. They always look a bit intimidating as they stand there armed with guns. I remember the first time they stopped me, I was literally shaking but they soon put me at ease when they saw my papers were in order.
Car parking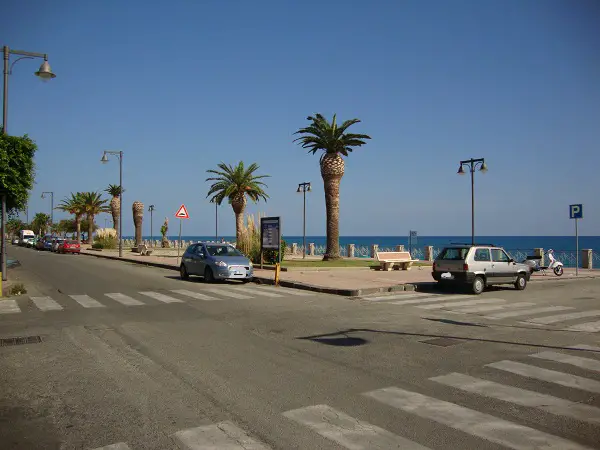 Parking your car is a dream here as there is always plenty of space to park and in some places, it is free. It was surprising to go to some beach resorts and not be charged for parking. If you do happen to pay for parking, it is about 1 euro per hour and you can buy your tickets in machines or at tabacchi shops.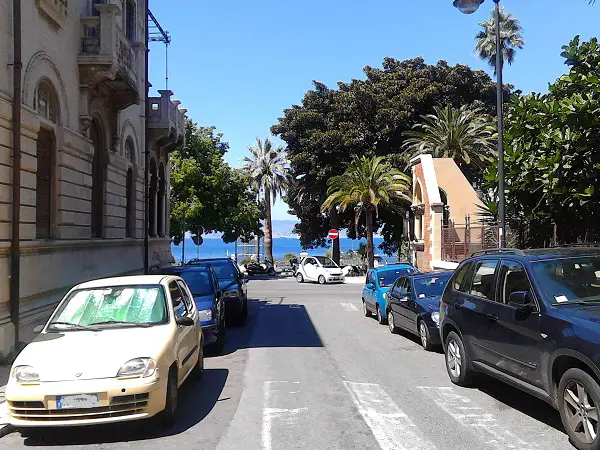 Some of the most popular beach areas start charging in July and August as this is when there are too many cars. The rest of the year is free. Cities like Reggio Calabria have paid parking at certain times of the day.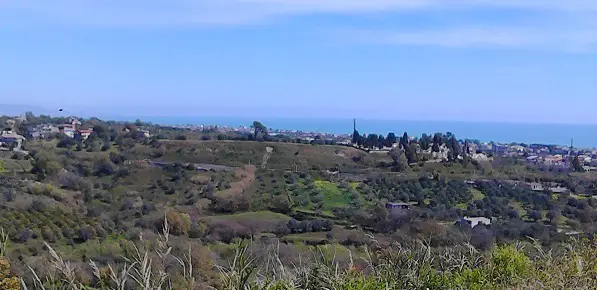 Many people are always worried about driving in Italy and ask what is it like driving in Calabria. My answer is if you like driving, you will love driving here in Calabria. I always recommend driving around different areas of Calabria with a few nights accommodation to allow you to really enjoy the area without having to worry about getting back to your resort before dark.
Farmhouses are also a wonderful way to experience inland Calabria. You can also combine your stay in Calabria with some days in sicily as Calabria literally faces Sicily. You can take the car on the ferry from Villa San Giovanni to Messina in Sicily. Cycling is also a great way to get around. Read more here.