Porto Rosa is located in eastern Sicily. It is often called little Venice as it looks like a miniature Venice. Boats and yachts are everywhere, even parked outside people's homes. It is a very colourful port area, mainly pink and salmon-coloured houses, hence the name of the area. Porto Rosa means "pink port" and is nestled along a beautiful coastline with one of the most beautiful beaches in the area, "Saiatine". I want to share with you my weekend to Porto Rosa.
Departing from Villa San Giovanni in Calabria for the weekend
We took the ferry from Villa San Giovanni at 8am. The crossing took 20 minutes to Messina. From Messina we followed the signs for Tonnarella near Milazzo. The journey took 40 minutes to reach. We then followed signs for Barcellona Pozzo di Gotto and then Tonnarella.
The town of Tonnarella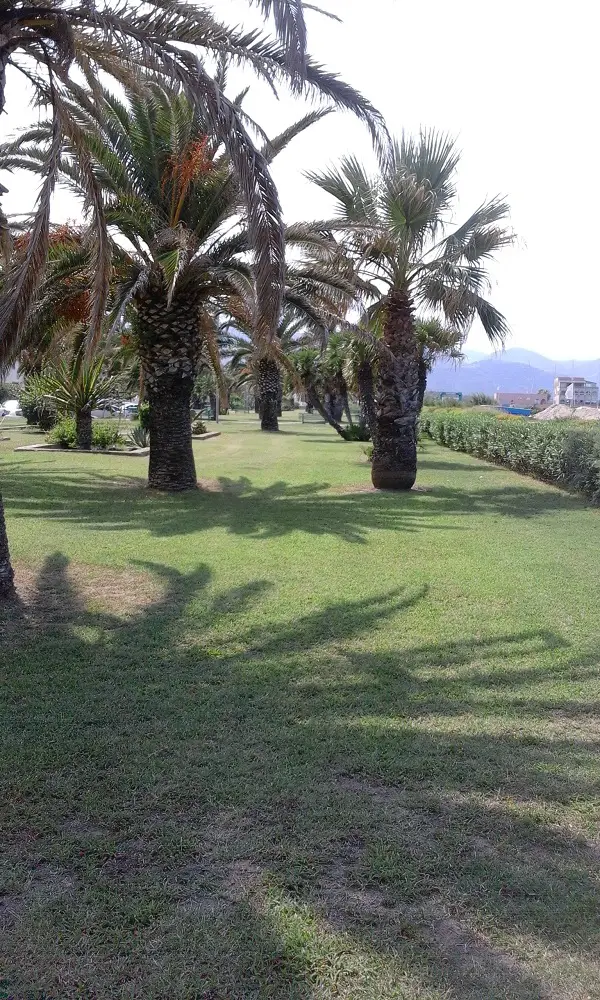 We stopped in Tonnarella for breakfast at a nice cafè where we had croissants with pistachio cream and cappuccino before exploring this pretty town. It was in the month of August and it was starting to get very hot. All we could think of was going for a swim in the sea.
After that delicious breakfast we headed to a nearby beach for a swim. Once we cooled down, we went for a walk around the town. Tonnarella is a small seaside resort and very popular with holidaymakers from all over Italy, especially at the weekend. It has some nice shops, restaurants and bars and is right next to the entrance to the port of Porto Rosa.
It boasts a pretty promenade with well-manicured gardens and a few lidos on the beach. There is a beautiful church you can visit. Every year a spectacular religious festival is held on the beach in August. After a few hours walking around Tonnarella and some more swimming, it was time to head to our hotel.
The hotel for a wonderful weekend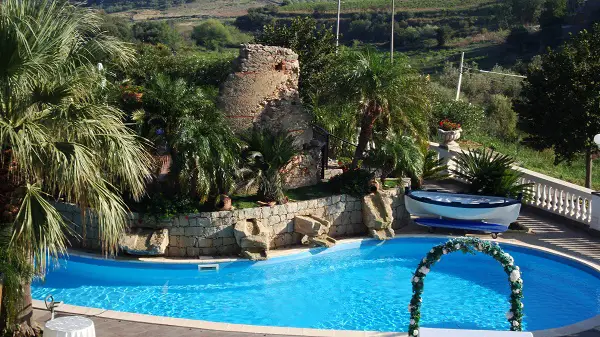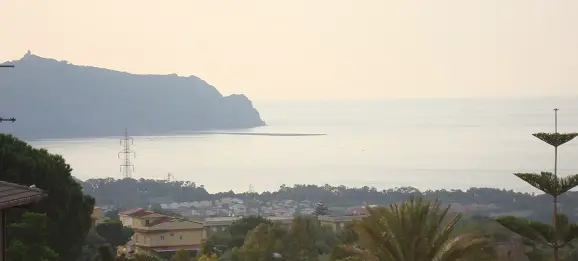 We stayed in a beautiful hotel up in the hills overlooking the coastline. The views were breathtaking and as we drove up this unpaved road, we could see olive trees everywhere. After a rest and some swimming at the hotel pool, it was time to visit Porto Rosa.
Dinner at Porto Rosa
We drove to the port of Porto Rosa. It was like stepping into a fairytale land. There were boats everywhere and hardly any cars. In fact, you cannot go in with your car. There is a large car park outside where you have to park. This is the beauty of this place. Everything is very quiet, there is no traffic and you mostly see people on bicycles or walking.
Miniature Venice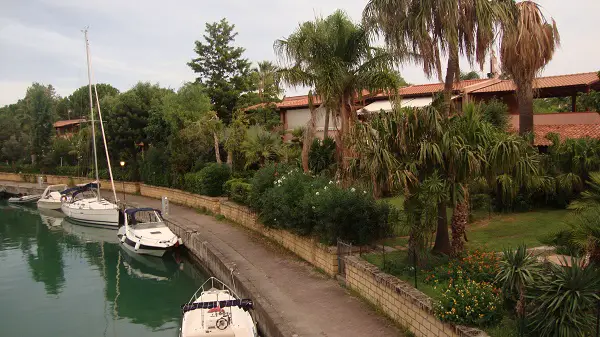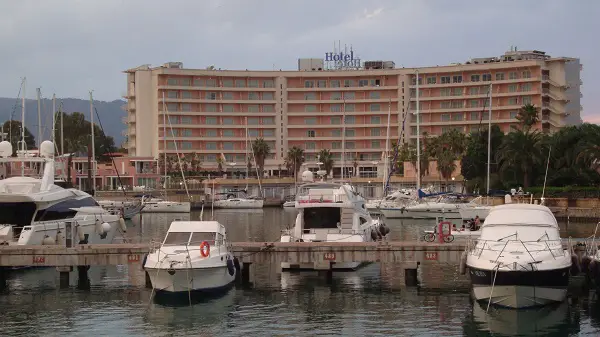 There are beautiful pink coloured villas all around the port and you can see many nice yachts parked outside their doors. There are bridges and it honestly looks like a miniature Venice. You can watch boats sailing along the canals, passing under bridges and many boats come to berth from all over the world.
There are many nice bars and restaurants along the port with benches where you can sit and look at the boats. There are usually numerous luxurious yachts docked in the port. Some of them come from France and further afield. Many sail around Calabria, Naples and stop here to explore Sicily. We decided to have dinner here. A little expensive but worth it for the views. We first had an aperitif to watch the spectacular sunset then it was time for dinner.
The restaurant is very popular at the weekend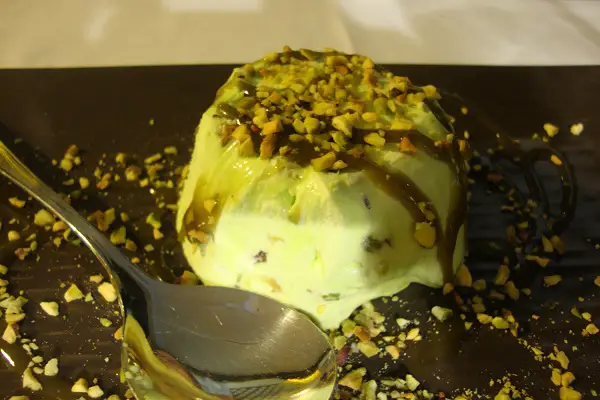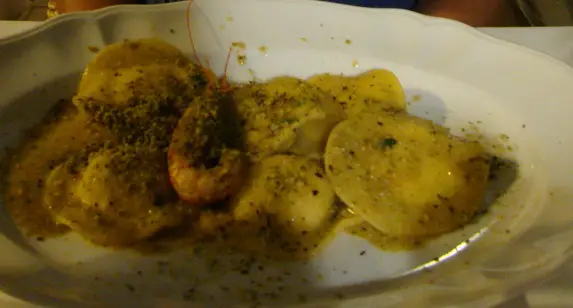 The restaurant was on the edge of the port. It was very crowded and we were lucky we had booked beforehand. The food was delicious. I had fresh ravioli with seafood and a delicious pistachio flavoured cake for dessert and some wine. It was a very pleasant evening. You can read about the restaurant here. We then decided to walk along the promenade in Tonnarella as it was right next to the port.
It was full of people walking along its promenade probably digesting all of that wonderful Sicilian food. We stopped in a pretty outside bar for a Sicilian liqueur called Malvasia then it was time to head back to the hotel.
Saiatine beach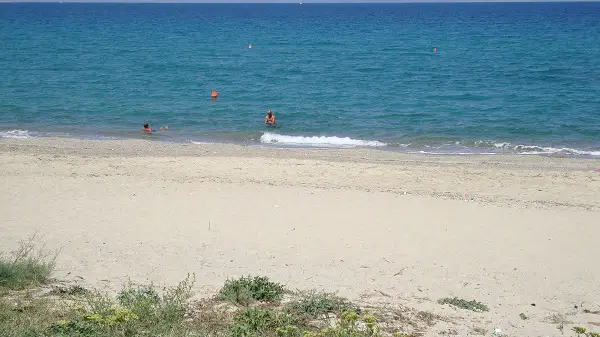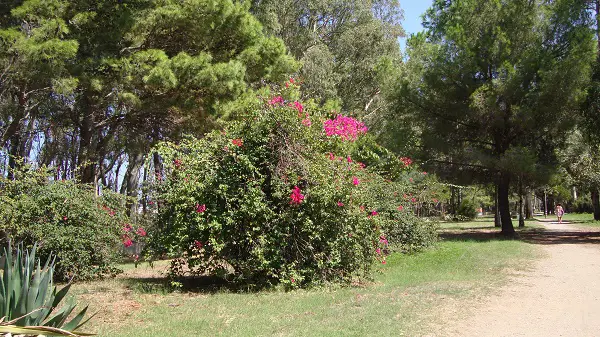 The next morning after a delicious breakfast at the hotel, we set off for Saiatine beach. There are mostly hotels and holiday complexes in this area. Many Italians have a second home here so it gets very busy in the summer months especially, July and August. A wonderful bike trail full of beautiful flowers lead us to the beach.
This beach was a real surprise. Fine sand and beautiful turquoise blue sea. It felt like being on a beach in Calabria. It was not as crowded as I had imagined for August. There were just enough people and nearby, a holiday resort where the entertainer was getting all the holidaymakers to do Zumba in the water. The view was incredible. I was able to see the church of Tindari perched on a rock from a distance.
It looked so tiny but incredible just hanging there as if it was going to plunge into the sea. You can also visit the artificial lake of Marinello, a bird reserve. After lots of swimming and some street food, it was time to head back to Calabria. If you have time, make sure you visit the sanctuary of Tindari only 15 minutes away. You can read more about this sanctuary in my weekend to Tindari.
After 40 minutes we reached the port of Messina. There was a long queue, which is quite normal in August. We waited a little before it was our turn to board the ferry. Another spectacular coastline you can visit while staying in Calabria. Sicily is so close to Calabria and great for a weekend away.
A Calabrian and Sicilian experience
I recommend staying in Calabria with a weekend or even a few days in Sicily. You can get the best of both worlds. Two very different ones, yet in some ways, they are quite similar. You will need to hire a car for this weekend as it is much easier to get around. If not, you can get the train from Messina to Falcone and there is a regular bus service stopping off at Tonnarella and Porto Rosa. If you can stay longer there are also organised excursions below to take you to the main attractions in that area: [widgets_on_pages id="Sicily tours"]
There is also a tourist bus that takes visitors to the nearby sanctuary of Tindari, which is well worth visiting. Most hotels organise a shuttle from Catania airport if you are flying into Catania first. You can also start your holiday in Sicily and then take the ferry to Villa San Giovanni in Calabria to start your Calabrian holiday.
Most buses leave from Villa San Giovanni for all towns in Calabria as well as the train. The bus stop is outside Villa San Giovanni train station.