Wherever you go in southern Italy, you will find a pistachio paradise, especially in Sicily. This is ideal for pistachio lovers like myself. The best region for these nuts is Bronte, 16 km from Mount Etna in Sicily and it is no surprise that these are the tastiest pistachio nuts ever. They export them around the world and use them in typical Sicilian dishes, cakes, ice cream and liqueurs. I would like to share with you some of my favourite delights which include this special ingredient.
Croissants with pistachio cream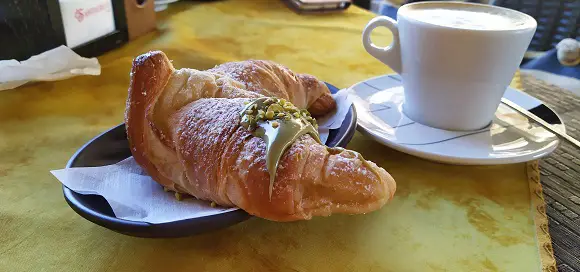 First, I would like to tell you about my typical Sicilian breakfast, which is a croissant with a pistachio cream filling. As soon as you bite into it, the pistachio cream oozes out so you might need to have a napkin handy. It does get very messy but it is extremely delicious. To obtain this delight, you need to go to a bar in southern Italy.
Do not worry as you will also find these croissants in other parts of Italy, but they will only be authentic as long as the nuts come from Bronte. Actually, Bars and restaurants are even proud to mention this fact in the menu. Of course, I am sure you can find these all around the world, but these ones are unique in flavour, colour and size. Did you know that they come from the cashew nut family?
Pistachio trees in Sicily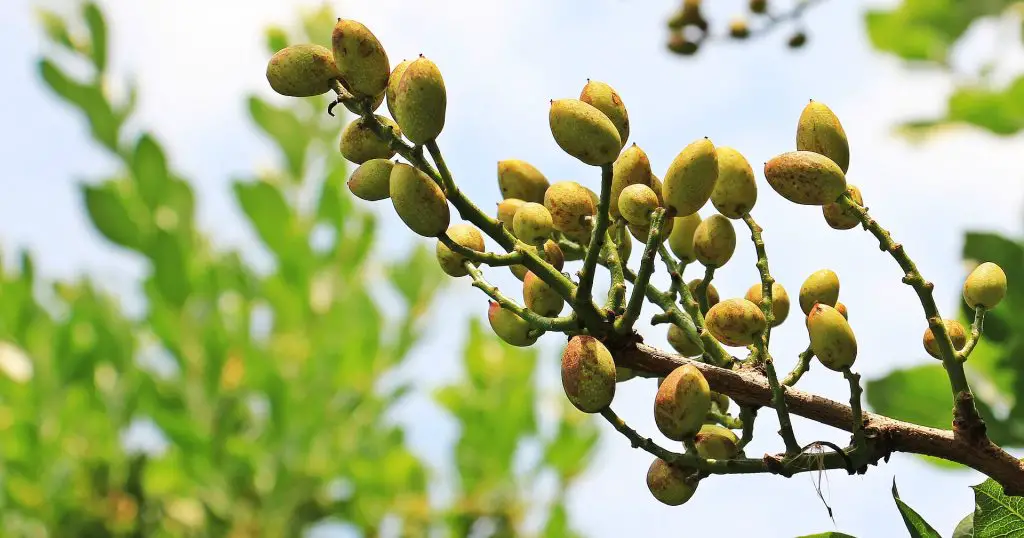 Surprisingly, these trees in Sicily are small and can survive for years. They need direct sunlight. The best temperature should be above 38.C and the quality of the soil is equally as important, hence the reason why these pistachio trees thrive so well in Sicily, especially in Bronte.
It is only 16 km from the volcano Mount Etna. You can read more about growing these trees here. Bronte has an amazing festival every year in September where you will find everything pistachio.
The next speciality is Pistachio ice cream. I usually order this ice cream in a bun directly from the ice cream shop. It is a sweet bun full of this exquisite ice cream. The main ingredients for the ice cream is pistachio nuts, milk, sugar and cream. My local ice cream bar makes it using nuts from Bronte, which makes it one of the best ice cream bars in the area.
Christmas hamper from Bronte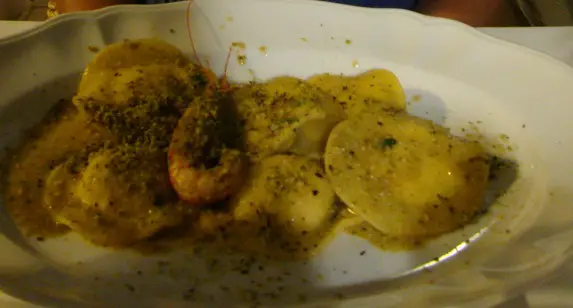 If you think how Calabrians sprinkle chili pepper on almost every dish, the Sicilians do this with these nuts. You will find a sprinkling of this on many of the pasta dishes. Cakes and biscuits contain these, including noughat at Christmas time. Last year, I tried the panettone filled with Pistachio cream. It was divine.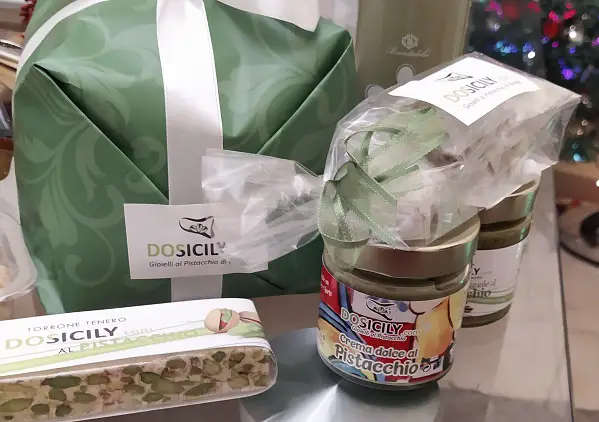 We were in lockdown last year and could not go to Sicily so we ordered a pistachio hamper directly from Bronte. It contained panettone, noughat, two jars of that wonderful pistachio cream, a jar of pesto sauce, a packet of raw pistachio nuts and a bottle of … you guessed it. I really felt like I was in Bronte with this amazing well packed hamper.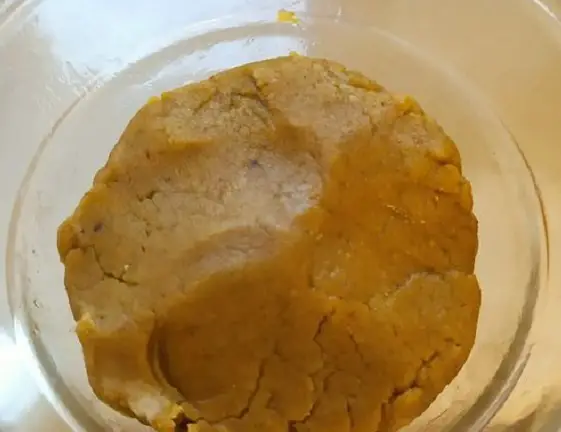 It came in a beautiful Christmas box with plenty of bubble wrap with all the items completely intact. Nowadays, we can order most of these products online. Many Sicilians, however like to make their own paste, including my mother in-law. You can watch the video above to see how it is made. The colour of the paste varies depending on the nuts you use. I learnt that the most natural colour is brown or dark green. Bronte nuts tend to be the latter.
How to make pistachio ice cream
Really, it is quite simple. All you need is 100g of pistachio nuts, 50g of icing sugar and 10g of olive oil. Put everything in the blender and slowly mix it. My sister in-law is mad on this paste as well as myself and everything containing that special ingredient is always on the Christmas table. You can read more about Christmas in Sicily here.
I use the paste to make pistachio ice cream. You can follow the recipe below:
200g of fresh milk, 200g of pouring cream for desserts, 60g of sugar and 100g of pistachio paste. Heat milk, cream and sugar until sugar has completely dissolved then add the paste until it has all melted in along with the other ingredients. Transfer to bowl and leave it in fridge for 2 hours. You can then pour the mixture into your ice cream machine. Save some chopped nuts for the topping.
Fortunately, this wonderful ingredient is everywhere in Sicily, rich in antioxidants. A real paradise for those who cannot live without it. Read more here about another magical ingredient in southern Italy.