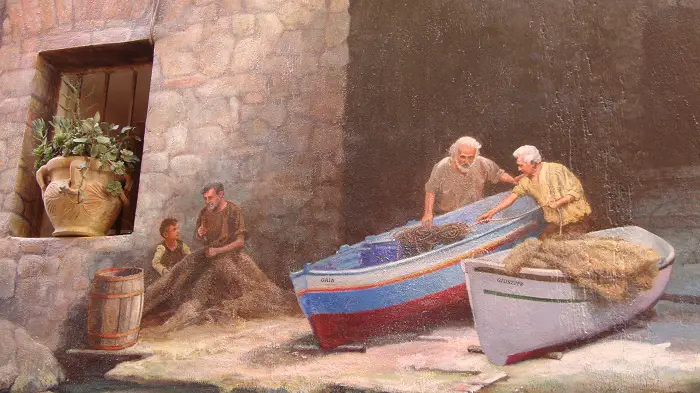 Diamante is Naples' secret holiday resort. An open-air art gallery with at least 150 murals. This pretty town is about 145 km from Lamezia Airport in Calabria ( approx 1 hour and 45 mins journey). To be honest, there were more people from Naples than Calabria. In fact, most of the bars and restaurants were also run by Neapolitans.
It was amazing as I could experience Calabrian and Neapolitan culture in one place. It was a real lively atmosphere day and night with many Italian tourists on holiday.
The Murals
Besides the long sandy beaches and beautiful sea, what really caught by eye was the numerous murals painted on the walls of houses and buildings. These were not just sketched, but artistically done. They tell the story of the traditions of this town. There are at least 150 of them.
I was told by locals that young artists contribute to this tradition of mural painting. Everywhere you go around the town, you will see beautifully painted murals embellishing the walls of the town. It was incredible to see. Actually, It was more like walking around an open air art gallery.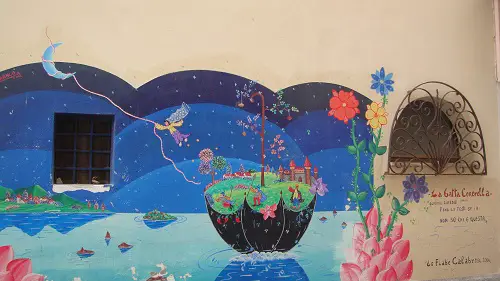 The town with 150 murals
It is a pretty town with a long walkway overlooking the sea. Alongside the sea, you can find many shops, bars and restaurants. There is a road which leads you along several narrow streets again full of wonderful eateries and boutiques. It is very pretty at night with all the lights illuminating the streets and seafront. Many people congregate to enjoy their aperitif or join in the evening stroll.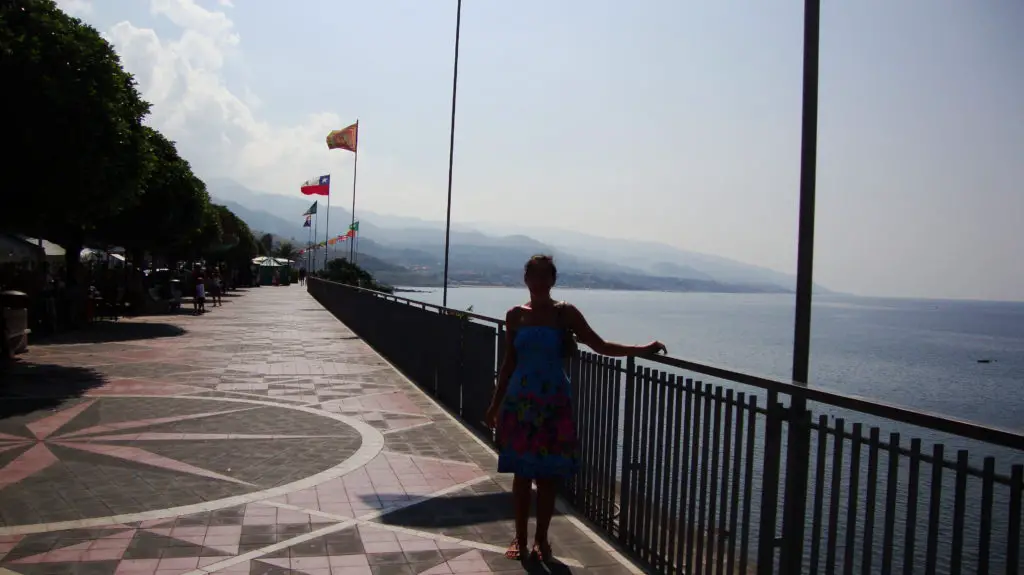 Accommodation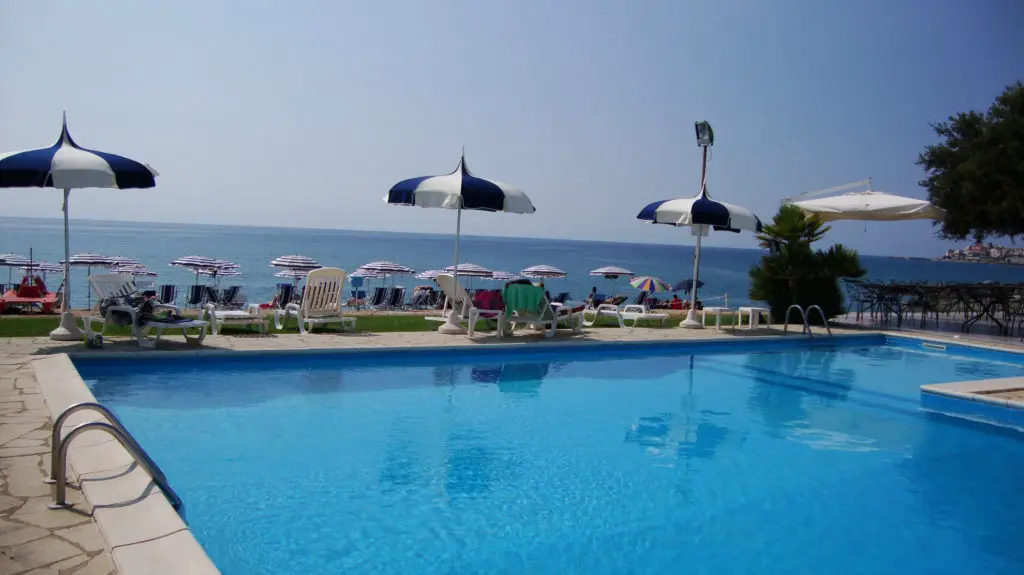 You will find a good range of hotels, especially B&Bs and apartments. Many people have holiday homes in this area. We stayed in a beach front hotel with swimming pool in Belvedere Marittimo which was only a 10 minute drive to the centre of Diamante. The room was comfortable and breakfast was excellent.
Red chilli peppers and murals everywhere
I noticed that many houses had chili peppers draping over their balconies which looked quite ornamental. Chili pepper is the key ingredient in all Calabrian dishes. Read more about chili peppers here.
They hang them out to dry in the sun and use them in their numerous recipes. Every dish or vegetable has a touch of this magical ingredient in it.
It is the symbol of Calabria. In fact, you will see many souvenir shops selling objects of every description with a picture of the chili pepper. It is no surprise that the chilli pepper festival takes place in this town and lasts for about 5 days. A real spicy experience. Read about this festival here.