San Lucido is close to the large town of Paola in Calabria. It was only by chance that I had found it. We wanted to stop somewhere for an ice cream so we headed up this winding road with spectacular views of the sea until we reached a cliff side town, a typical medieval village with narrow cobbled streets and a pretty square.
The cliff side town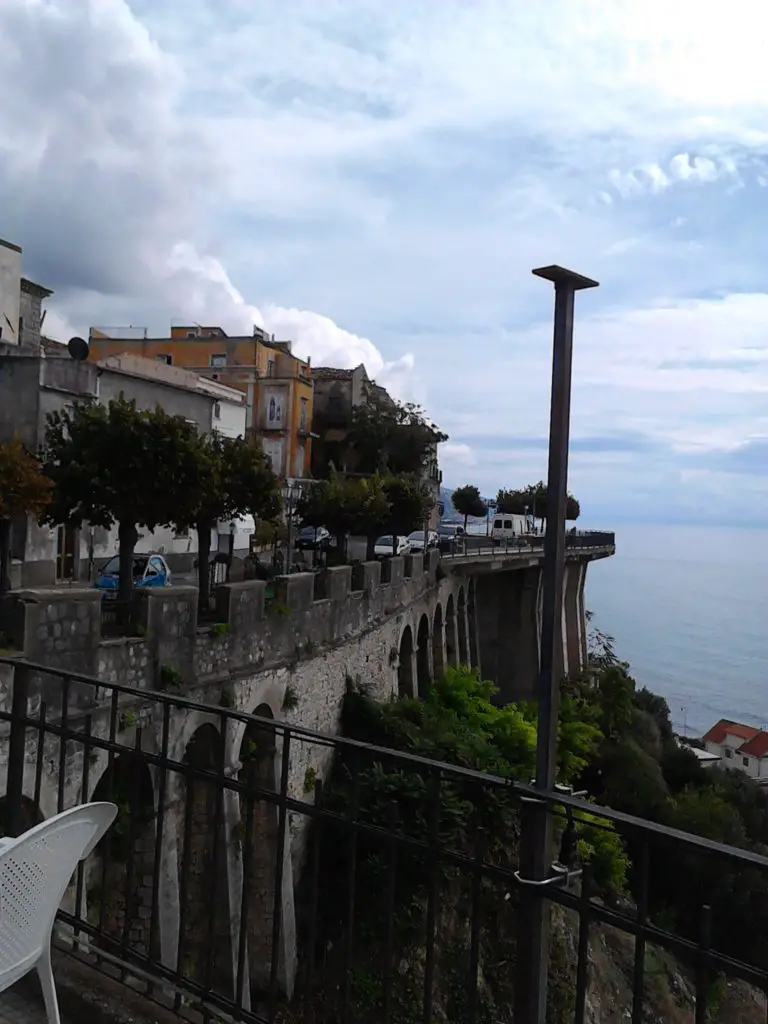 The ride leading to this town was incredible. It was quite a winding road with many houses built on the hillside. You could see almost as far as Amantea from the top. It was like being up in Ravello (Amalfi Coast) again.
There was wired netting all around the cliff side to protect the area from landslides. Two men strapped to a harness were neatly placing more netting onto the rock face. It looked incredibly dangerous.
Inside the town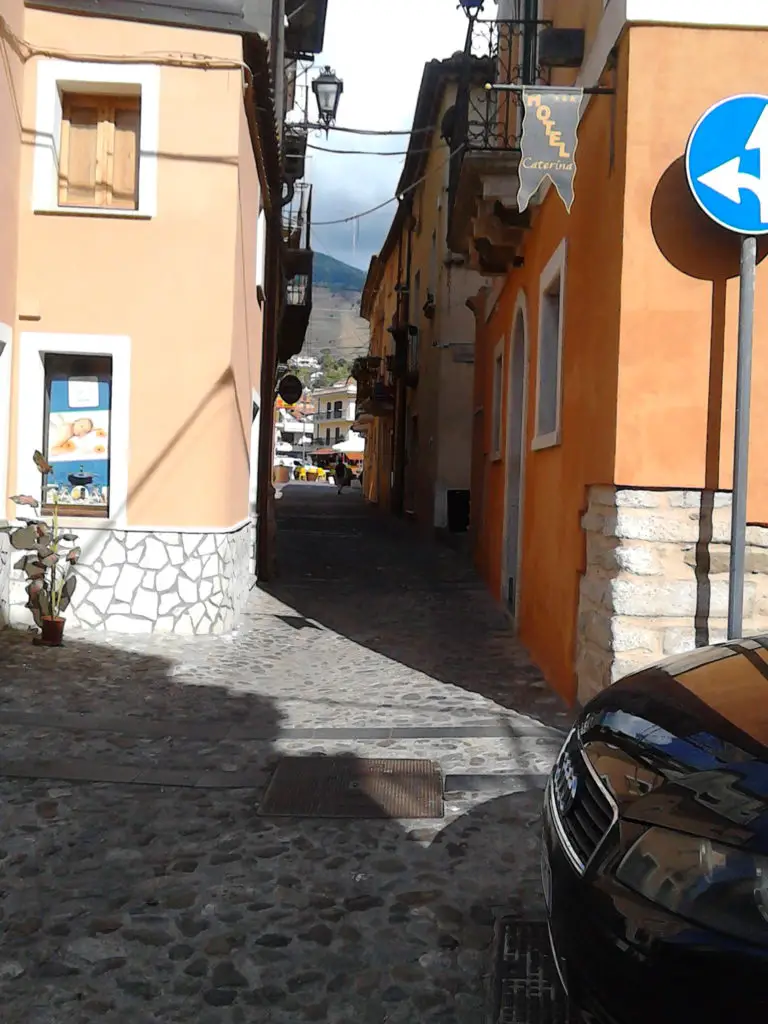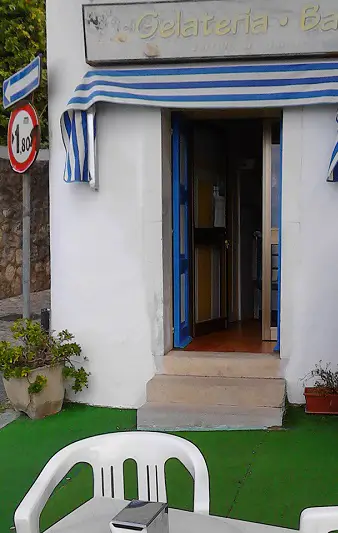 When we reached the top of this cliff side town, we could not wait to sit down and have our ice cream. We stopped at the first place we saw. It was the best ice cream.
The town was relatively quiet. We arrived at around lunch time when many people are usually at home eating a huge lunch. The owner explained that many of the local people had left the town and only come back in July and August to see close ones and of course their beloved town.
There are a good few bars, restaurants, shops and small hotels here.
The local people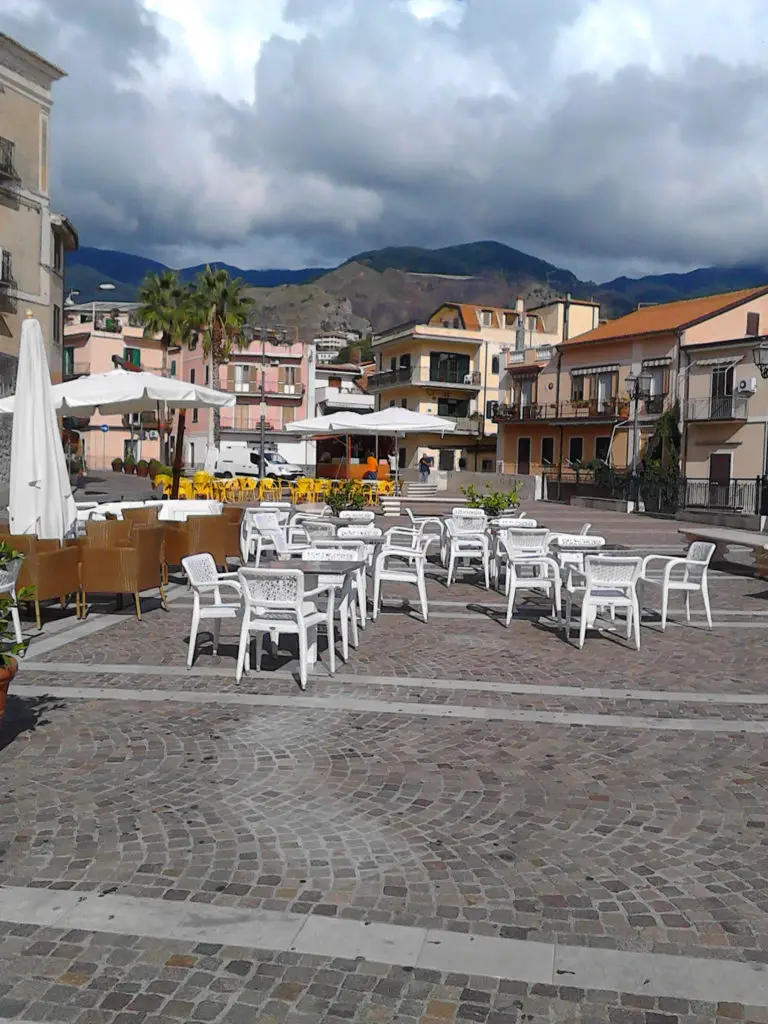 Many of the local people have emigrated to America and London. The owner also lived in London, but wanted to come back to San Lucido to open his ice cream business. He vowed he would never leave again. See some more pictures here of this pretty town.
There are narrow cobbled streets in all directions leading to alleys and view points. One of the streets led us to a pretty square. I was really glad to have stumbled across this town. It is well worth a visit. Another hidden delight. Calabria is full of surprises. Read about this town high up in the hills here.