Volcanic sand beaches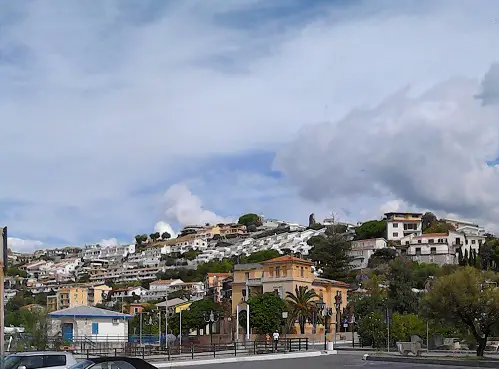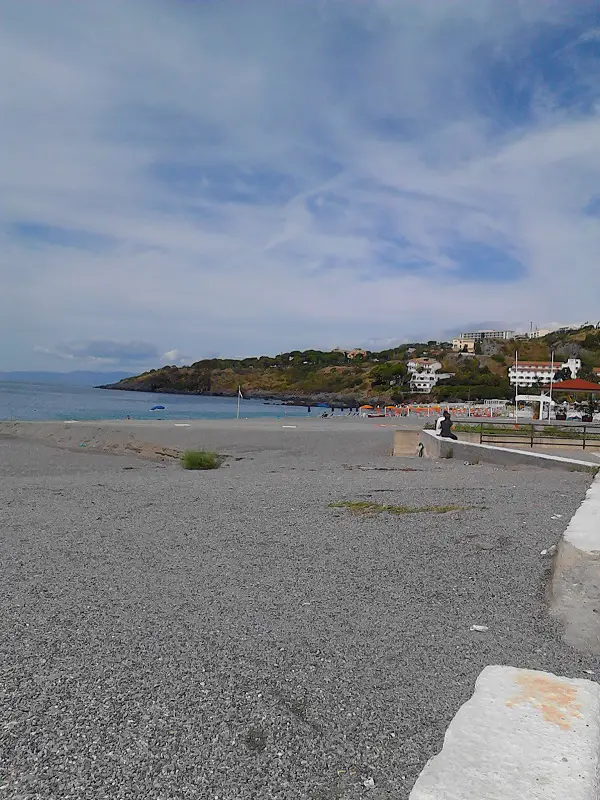 We decided to head further along the Cedro (Citron) coast to Praia a Mare, this is the last town in Calabria not far from the beautiful resort of Maratea, which is in the Basilicata region. (approx 30 mins by car). There are numerous beaches all along the coastline.
As we were driving from Amantea to Praia a mare, the colour of the sand got darker and courser. It was no longer fine grain, but tiny pebbles and the colour was much darker in Praia a mare. The beaches along this coastline are stunning.
I discovered the coastline was of volcanic origin and hence, the black coloured sand. There are only white sweeping sandy beaches in other parts of Calabria so I was a little amazed in how it started to change dramatically at this end. Read some reviews here.
The B&B is very close to the beach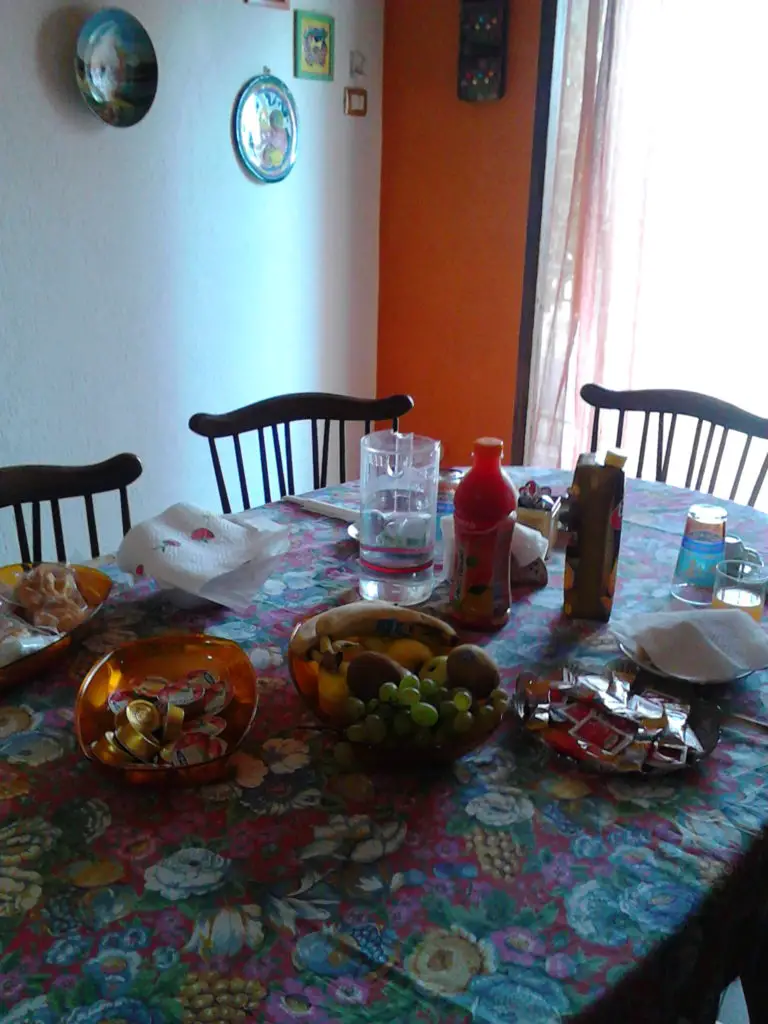 We finally arrived at Praia a mare and decided to stay one night as we had been driving a while and wanted to explore more of this area. Thankfully, we found a nice B&B which was quite fortunate as it was high season and not easy to find accommodation.
It was right in the centre and the owner could not have welcomed us enough. It was rather like being in someone's home than in a typical guest house. The hospitality was second to none.
The breakfast at the B&B
Besides the spotless room and bathroom, and being in a central location, the breakfast was outstanding. We had cereals of every description, jams, fresh croissants, home made cakes, fruit juice, a bowl of fruit and a good cup of coffee.
We really felt at home. She even gave us a ceramic souvenir of Praia a mare before we left.
The town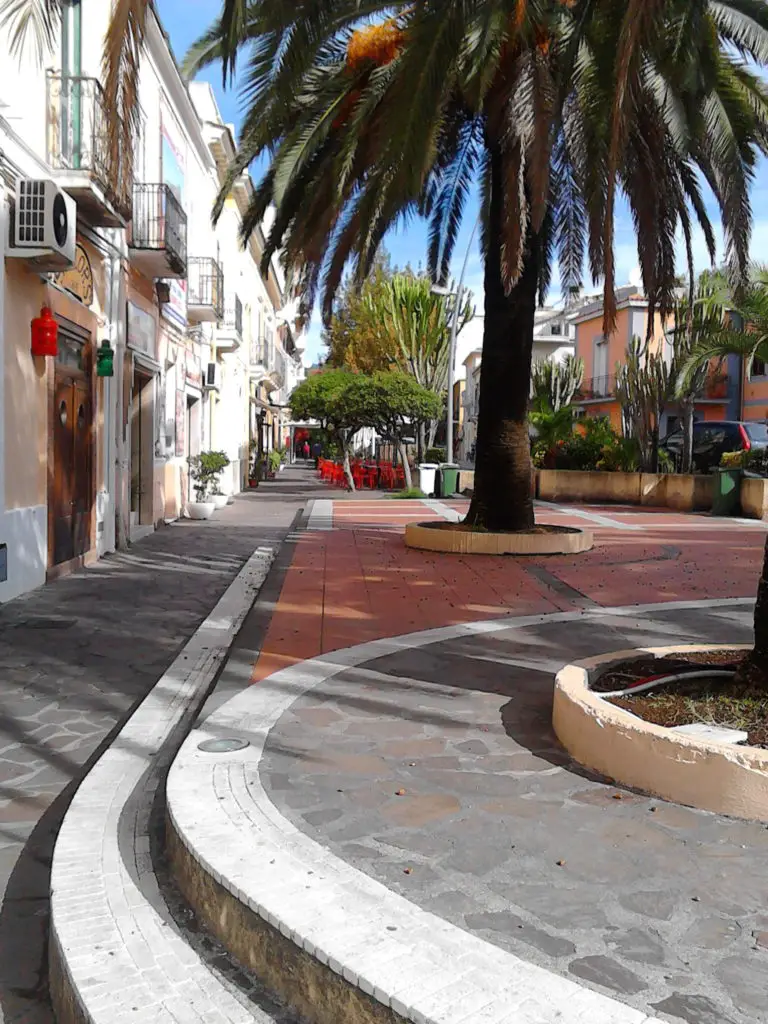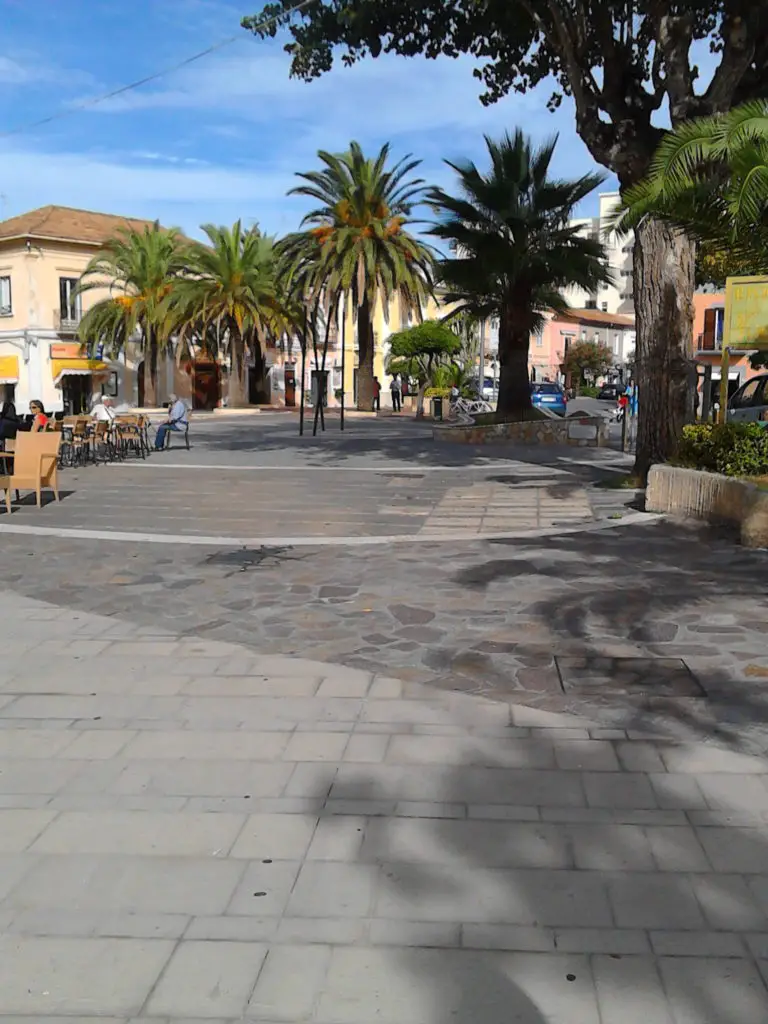 Another pretty colourful town with plenty of shops, restaurants, bars and hotels. We were right in the centre of the main town and 2 mins from the seafront lined with beach bars, night clubs, restaurants practically on the beach and opposite in the distance, I could see the beautiful island of Dino.
It was incredible to see Praia a mare all lit up in the evening with the island right opposite us.
It was very busy and most of the tourists were from Naples. Being so close to Naples (approx 213 km) most Neapolitans own a holiday home here so it is no surprise that it gets very busy at weekends and in the summer months of July and August.
Sea caves, coves and beautiful beaches
There are lots of sea caves and coves to explore in this area surrounded by limestone cliffs. I recommend taking a boat trip to the island of Dino and visiting the blue cave (Grotta Azzurra).
There are also many pedalos you can hire from as little as 5 euro. Look out for the Norman tower Fiuzzi which they used for defensive purposes. It sits on a rock overlooking the sea. Read more about beautiful beaches in Calabria here.
The Citron Riviera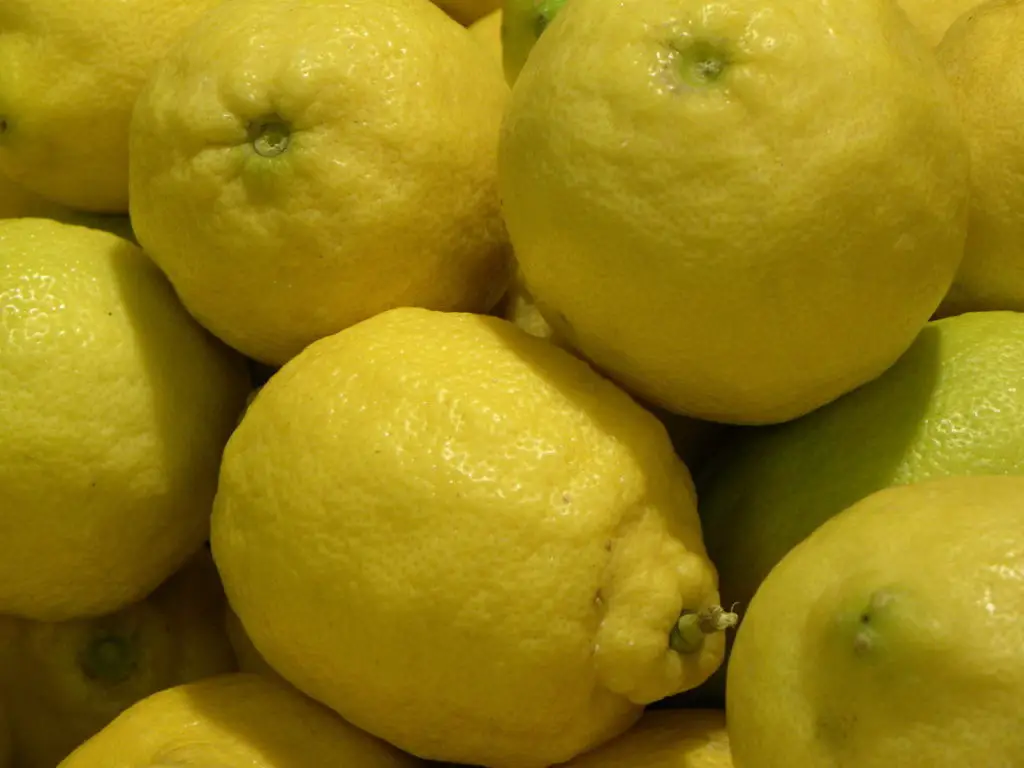 Every coast in Calabria has a name. This one is called the Citron Riviera (coast of the lemons) as it is famous for its citrons. They grow everywhere. This is due to Calabria's climate. Citrons need a high temperature to grow well.
These fruits are similar to lemons, but much bigger and are used for salads, drinks and liqueurs. There is not much pulp as common in other types of lemons and the rind is much thicker.