It was time for another rural break after all those restrictions and what better place than staying in a farmhouse in Sicily. We could finally travel around Sicily and Calabria again in complete tranquillity. I would like to share with you my rural weekend.
The journey
We took the ferry from Villa San Giovanni in Calabria for Messina. From there we headed to Patti in north-eastern Sicily only 40 minutes from Messina. We chose to stay in the hills of Patti in a beautiful farmhouse with views of the 7 Aeolian islands, Stromboli, Salina, Alicudi, Filicudi, Vulcano, Lipari and Panarea. Read more about these islands here.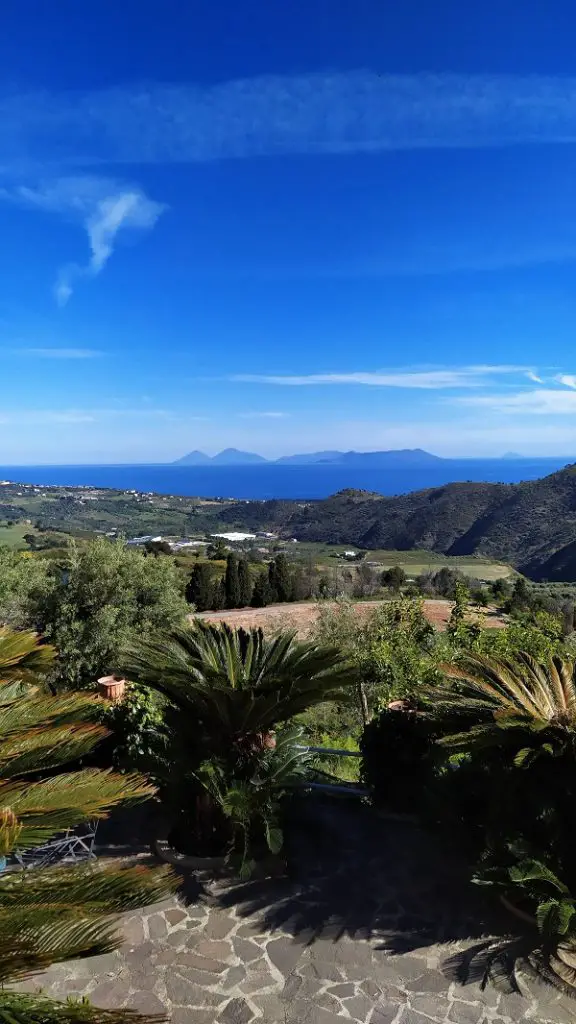 The weather was perfect and we could clearly see these islands from the rural spot we were staying in. It was like another world. Everything was so quiet. We had a beautiful room with a double-vaulted ceiling and wooden beams. It was a real rural setting with views to take your breath away. Unfortunately, the restaurant was closed, which we had been informed of prior to arriving.
A rural setting
There weren't many guests as they had just opened after rigid Covid restrictions. The location where the farmhouse is located is truly hidden away in the hills and with some good driving skills, one needs to tackle a few bends. Once there though, the view and the setting makes it worthwhile. A place where as long as the restaurant is open, you wouldn't want to leave there for at least a few days.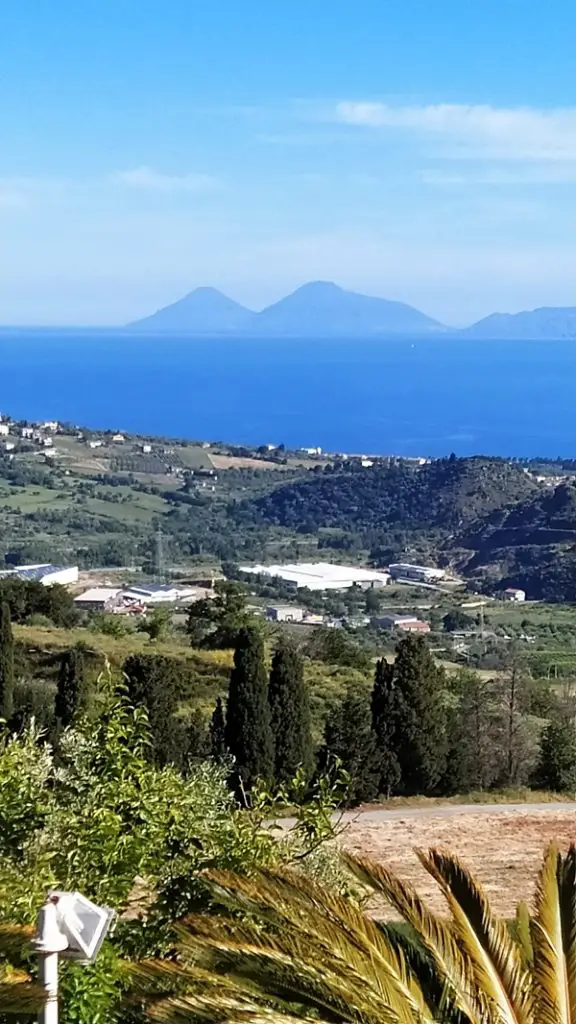 A place where you can completely unwind and take in that rural setting. See more here. There is also a beautiful swimming pool and well-kept gardens with citrus trees. The owner could not do enough for his guests and went beyond his call of duty. His mother is Scottish. What a coincidence! As soon as we arrived, he served us coffee and gave us a bottle of water to take to the room free of charge.
Rural towns in the surrounding area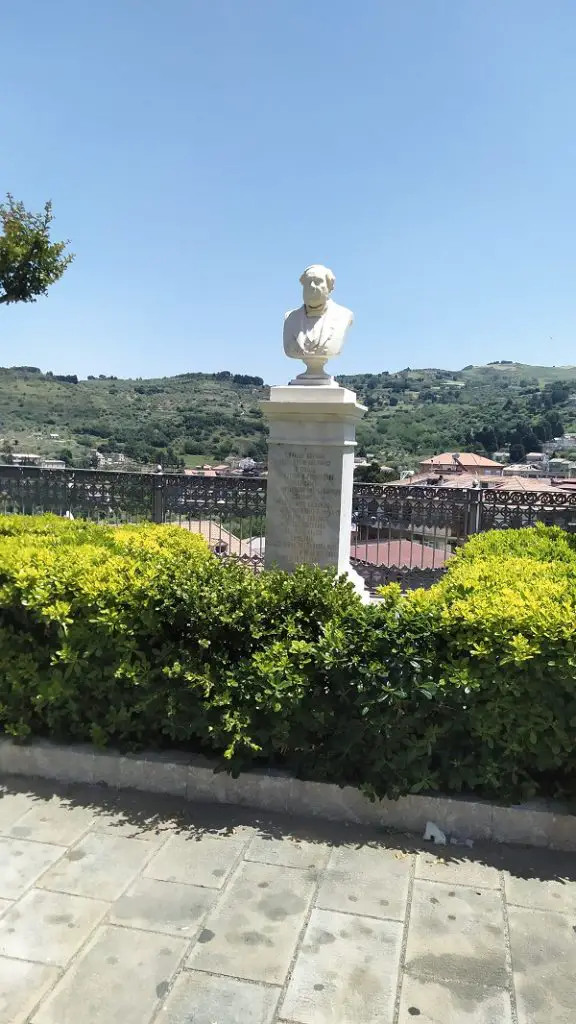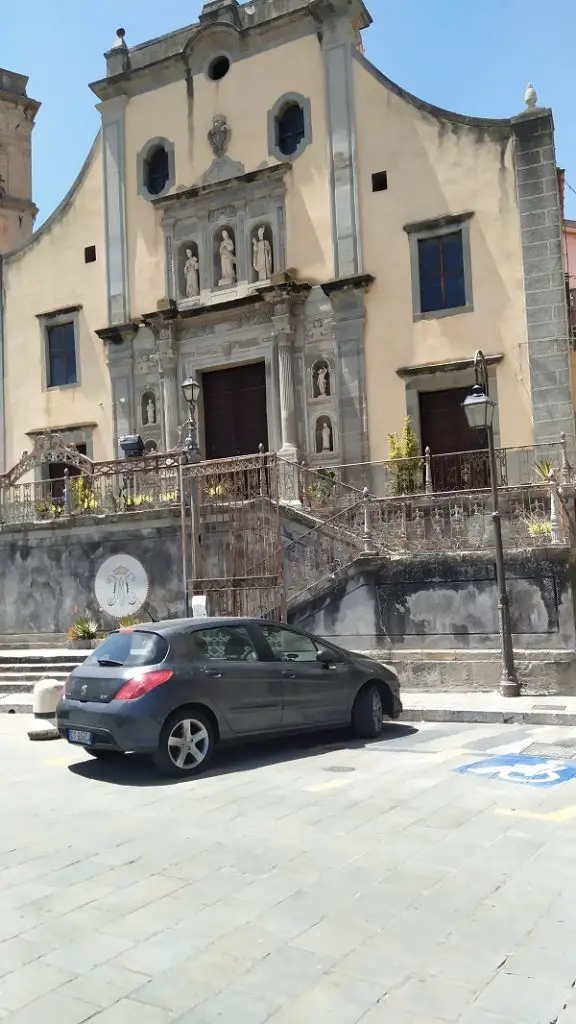 Unfortunately, we could only stay one night which was a real pity. It was difficult to leave that rural paradise. I would stay at least 4 nights if not more. We were visiting family so could not stay any longer. We visited the pretty hill top town of San Piero Patti. It was also very quiet with those incredible views. A quaint medieval town with beautiful churches, convent and a pretty square.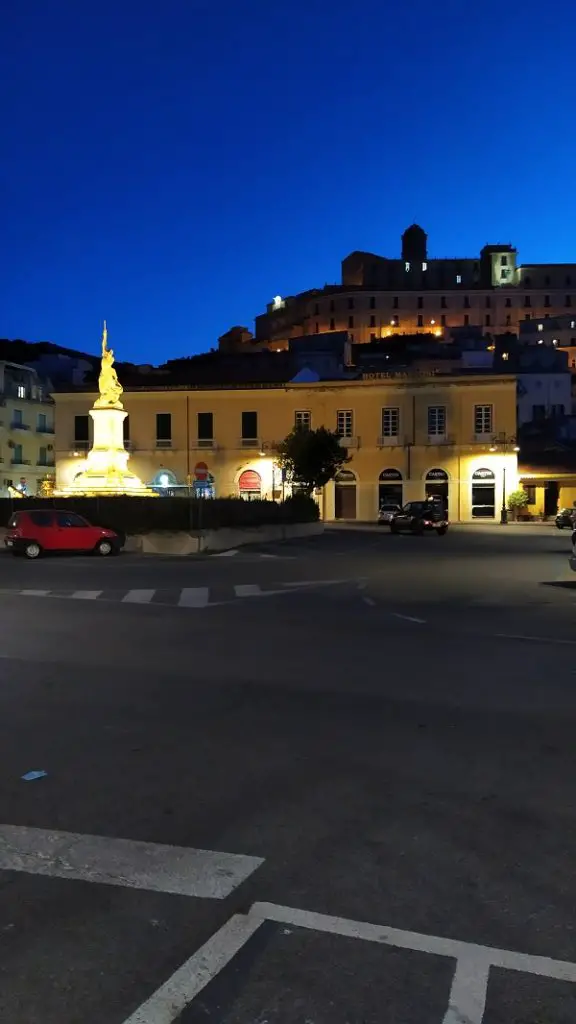 They have plenty of events on during the summer months. It has a few bars, shops and restaurants. There are about 3000 inhabitants in this village. We went for dinner in Tindari and a walk in the town of Patti. Patti is a very pretty town with plenty of bars, restaurants and nightlife as well as churches and the ruins of a Roman Villa. It is full of colourful buildings. I woke up early the next day to relax at the pool and admire that view.
Exceptional hospitality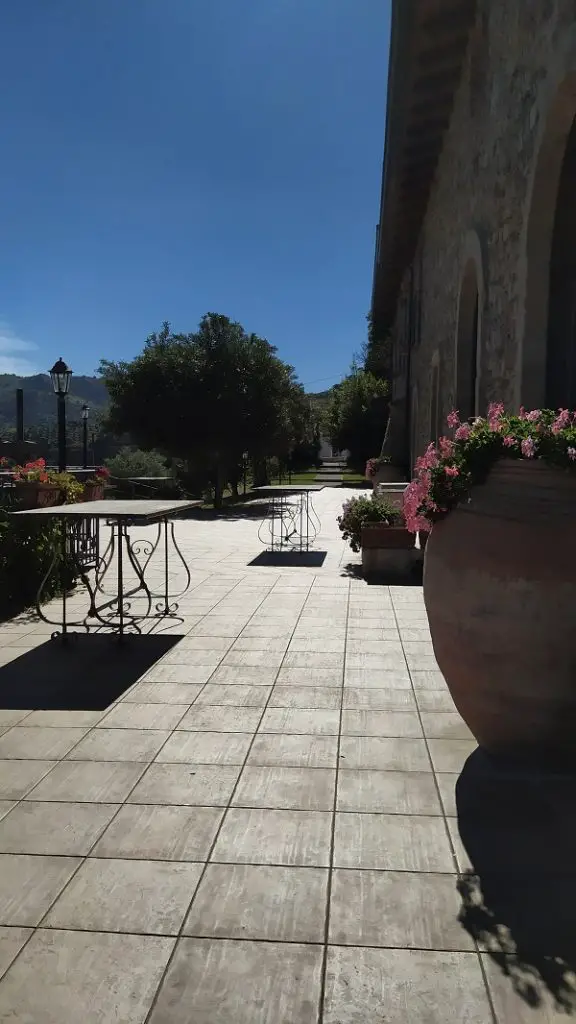 The owner told us to help ourselves to the oranges that were hanging from the citrus trees. Although, we had only booked room only, the owner served us freshly squeezed orange juice on the garden terrace. He also gave us his mother's home-made orange jam to take away as well as a bag of oranges. They could not have done enough for us.
We then headed to the seafront of Patti for a second breakfast pistachio croissant and cappucino looking at the sea and enjoying it after such a long time without relaxing in a pavement cafe. After a little shopping and wandering around, it was time for me and my husband to visit his family.
Our return to Sicily from Calabria
I wanted to share my rural experience as for me, it was almost like a cure after being indoors for so long and restricted from travelling to Sicily. Finally, we could go on that long-awaited journey and return to the beautiful island of Sicily. You can read more about farm stays in Sicily here. You can also easily visit the lakes of Marinello and Tindari from Patti.
After a short visit to Palermo, we drove back to Messina and took the ferry to Villa San Giovanni in Calabria. Why not spend 7 days in Calabria and 7 in Sicily. A great opportunity to see two similar but also diverse beautiful regions in southern Italy.