I started my first Calabrian adventure from Lamezia train station as I was coming from the Amalfi Coast. I was picked up and taken to my hotel in Tropea. The journey took about 20 minutes. The hotel was not close to the centre, but had a spectacular view of the Calabrian coastline.
I had to walk downhill, which was the easy part as Tropea is hilly, so I always recommend staying near the centre. There are many B&Bs and hotels in this area. Unfortunately, I came in high season (August) and everything was full. Always book in advance if you decide to visit in summer, especially July and August. Hotels quickly get booked up along the Calabrian coastlines at this time.
Day one – Tropea -the Calabrian jewel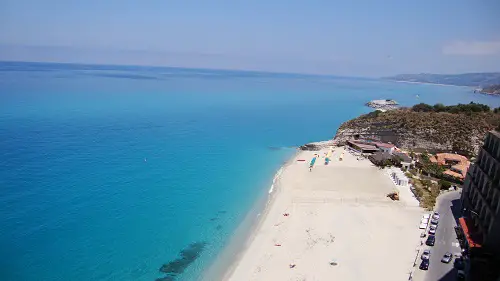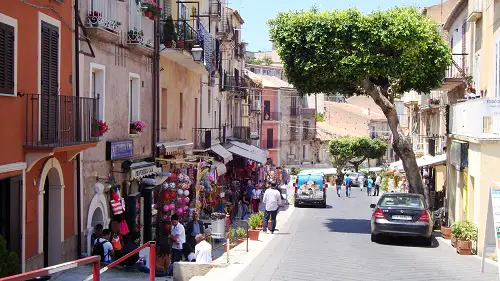 The next morning, I could not wait to explore Tropea. It is a very pretty town with one of the most beautiful beaches in Calabria. The town reminded me very much of Sorrento and the Calabrian coast similar to the Amalfi Coast. Like everyone, I was blown away by its beauty. I had lunch in a very nice restaurant not far from the train station and ordered a typical Calabrian pasta (fileja with 'nduya).
After lunch I explored the town on foot wandering in and out of the narrow streets filled with shops, restaurants and bars until I reached the spectacular viewpoint in the pretty main square. This viewpoint is the balcony of Tropea. It has the most incredible views of turquoise blue sea and the whitest beach I have ever seen.
The sea
I could not wait to swim in that gorgeous sea and so off I went. There is a stone staircase leading you down to the beach. Going down was easy. It was extremely hot and all I could think of was getting into the water. It was paradise and as you swim you can look up to the balcony of the little medieval town. I spent most of my afternoon there.
Day two – Pizzo and the Calabrian dessert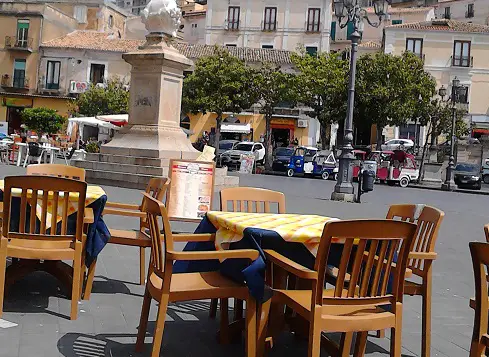 I drove to Pizzo the next day to explore this pretty town. It is very similar to Tropea but much smaller. Once I explored the town, its streets and some shopping, it was time for lunch. I sat in the main square and ordered spaghettti with clams followed by tartufo di Pizzo, which was absolutely delicious. Tartufo di Pizzo is the local speciality. A wonderful chocolatey ice-cream dessert. The views were breathtaking.
It was again very hot so after lunch, heading down another stone staircase, I found a pretty beach, which is much smaller than Tropea, but still with that wonderful sea and views. You can visit the Grotto of Piedigrotta museum and see the fortress of Murat. I also recommend Capo Vaticano, Vibo Valentia, Briatico, Ricadi and Zambrone, places which are not far from Tropea.
Day three – Roccella ionica – Calabrian nobility
I drove along the coast from Tropea to Nicotera which is very scenic and recommended until Rosarno following signs for Roccella Ionica on the Jasmine Coast. I stayed at a beautiful hotel just outside the town. Once I checked in and after a rest, I then drove to Roccella Ionica. A very pretty town famous for the Carafa noble palace and Saracen watch tower.
It has one of the most beautiful beaches in Calabria, renowned for its blue flag beach, it attracts many visitors during the summer. I walked from the town up to the palace which is not very far, a little hilly but you get wonderful views as far as Gerace and Locri. Definitely recommended.
There is a small fee to enter it but well worth it. You can learn about one of the most powerful noble families who lived there in the 15th Century. The seafront is very pretty with an attractive square. Roccella Ionica is a good base to explore Gerace and Locri. I also recommend visiting in this area Caulonia Marina, Gioiosa Marina and Siderno.
Day four – Gerace and Locri – Calabrian delights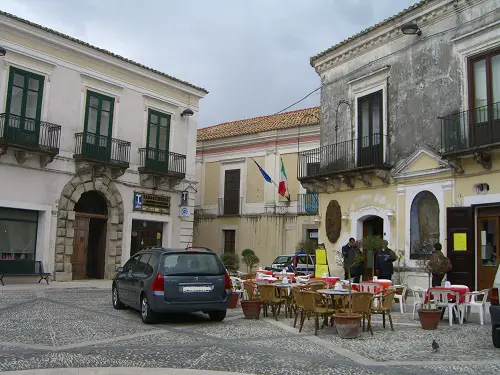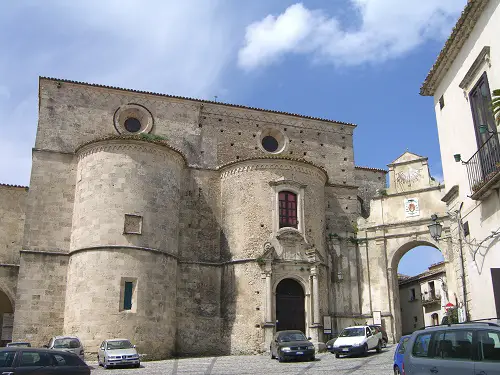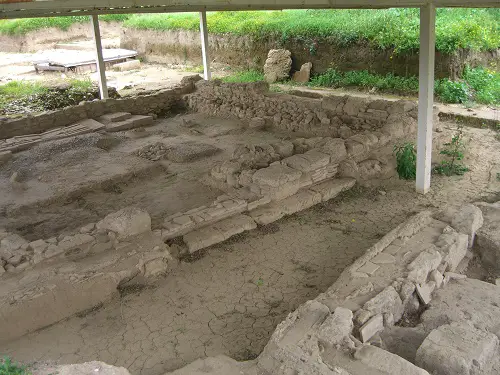 The next day I drove to Gerace. Another beautiful Medieval town worth visiting. The drive was incredible. and I drove up this winding road to reach the top of the hill top town with again incredible views. There is a pretty square with a handful of bars and restaurants.
I visited the beautiful church there and the viewpoint, not so far away from the square with views this time as far as Roccella as well as vineyards, citrus groves and fields.
After a nice typical Calabrian lunch, I headed to Locri's Archaeological Park. This was a real find for me as I am interested in Archaeology. I could not believe what I was seeing. Ancient Greek ruins which were mostly intact. This is definitely a place worth seeing. The museum, unfortunately was closed due to renovation work.
Day five – Scilla – a typical Calabrian fishing village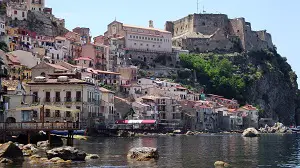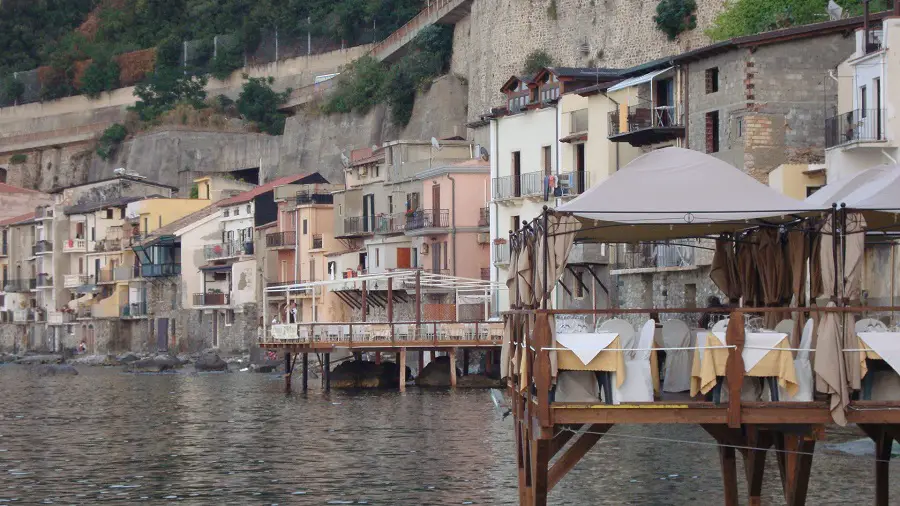 I then headed to Siderno 20 minutes away following signs for Rosarno and then in the direction of Reggio Calabria to start my visit to the Viola Coast. I followed the signs to my final destination Scilla. It took about 1 hour and thirty minutes to reach this coast.
This for me was the best part of the tour. The Viola Coast stole my heart. I checked into my hotel in Scilla and stayed three nights there. It is one of the most beautiful fishing villages I have seen in Italy. I used this as a base to visit Palmi and Reggio Calabria.
It is everything you imagine the South of Italy to be. The actual town is high above the seafront with another viewpoint that takes your breath away with views as far as Etna and the Aeolian islands in Sicily. You are practically facing Sicily.
This town is the jewel of Calabria and a real treat to stay in. My favourite part was Chianalea at night. Eating at one of the restaurants overlooking the sea here is an absolute must to really capture the charm of Scilla.
Day six – Palmi and Seminara – Calabrian ceramics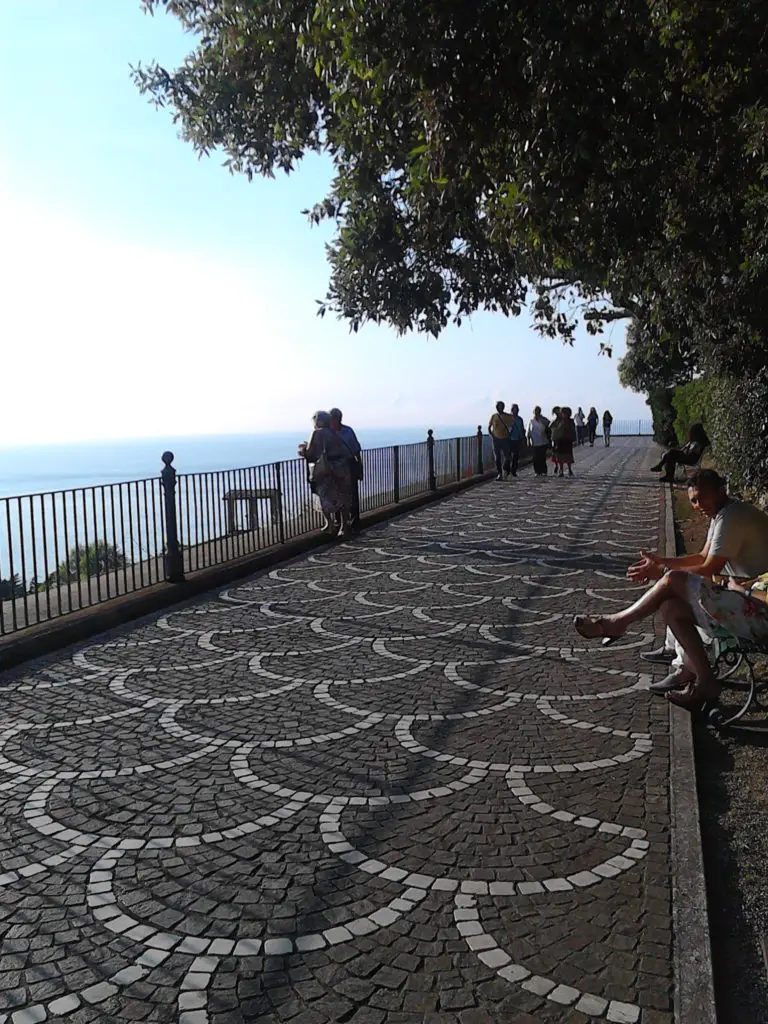 The next day I drove first to Seminara to look at some of the ceramics the town is famous for. It is a small town with a ceramic museum and some ceramic shops, a beautiful church worth visiting and some stunning views of the countryside with rows of vineyards just outside the town. The drive up to this town is spectacular.
On the way down, I stopped at Palmi which is one of the larger towns along the Viola Coast. It has plenty of shops, bars, restaurants and another beautiful viewpoint inside a well-maintained public park with an incredible walkway and views to take your breath away.
I spent a while in this park. There is also a nice bar there where you can have a drink and look at the view. Palmi also has a nice beach.
Day seven – Reggio Calabria – the bronzes of Riace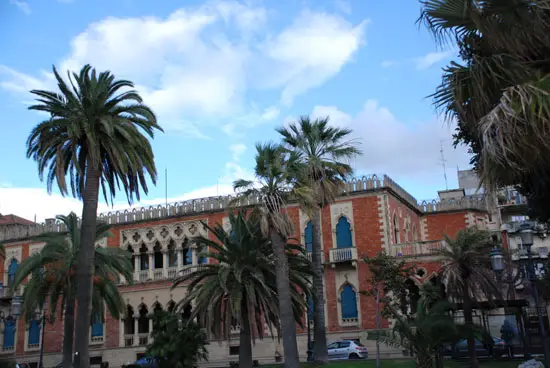 Reggio Calabria is a beautiful city in Calabria with a long wide seafront, palm trees and bars. I spent a couple of hours on the beach and after some lunch, a visit to one of the most important Archaeological Museums in Italy where you can see the bronze statues of Riace and other treasures of the Magna Grecian period.
The shops usually open at 4.30 in the afternoon so I had to wait before I could do all my shopping. There is a great shopping street just near the museum with plenty of chain shops and small ones. I managed to get all my shopping as it was almost time for me to depart.
If you can stay for 2 or 3 nights in each town, it is recommended. There is so much more to see. There are many viewpoints in this tour so you can really appreciate the beauty of Calabria.
The next day I left for Sicily. I took the hydrofoil from Villa San Giovanni, the main port for ferries and hydrofoils to Messina. It is only 7 minutes on the train from Scilla or a 10-minute drive. After having done this tour of Calabria, I wanted to come back and I did and I am still here exploring this beautiful region. Sign up to follow me around Calabria.
You will also fall in love with Calabria. This was the tour I did. If you want to find out more about the places I visited or stayed in, you will find them in the blog. These are just some of the highlights of Calabria. Sign up for more. You can also read about my Calabrian tour along the Cedro Coast here.