The fastest way to go from Calabria to Messina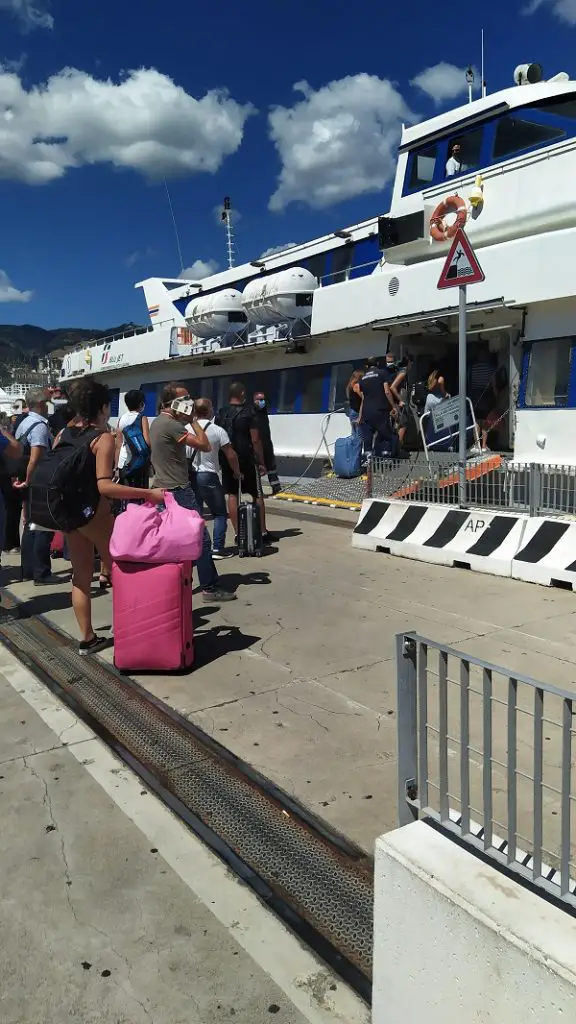 Travelling from Calabria to Messina is now part of my life. I travel often there and you are probably wondering how do I get to Messina from Calabria? I would like to share with you the fastest and most comfortable way to travel to Messina from Calabria.
NEW UPDATE ON FOOT PASSENGERS. IF YOU ARE NOT TAKING YOUR CAR ONTO THE FERRY, FOOT PASSENGERS NEED TO USE THE HYDROFOILS
Calabria to Messina by hydrofoil
For years I had used the ferry to cross the straits of Messina, but now I have discovered a new way of travelling from Calabria to Messina. That is if you do not want to drive your car over to Sicily. There is a hydrofoil with the name of Blujet. The cost is about 3 Euro and takes 20 minutes. It is a wonderful way to travel especially if it is really hot.
It is now compulsory for foot passengers to use the hydrofoil. I was so happy to learn about this alternative transportation. It also leaves you at Messina train station so if you need to get a train, it is convenient.
San Giovanni train station in Calabria to Messina
The hydrofoils depart from San Giovanni train station in Calabria several times a day. When you reach the station, there are steps going down to the port. You will see arrows leading you to where you have to wait.
At the side of the bar, there is a ticket office. I remember waiting in a long queue to get tickets from the bar, only for them to say that the ticket office was round the corner. It is not easy to spot.
I don't want you to do the same thing. It can be stressful. See timetables here. If they cancel the hydrofoil, they put on a ferry for the passengers so you are always guaranteed to get there and back.
How to get hydrofoil from Messina to Calabria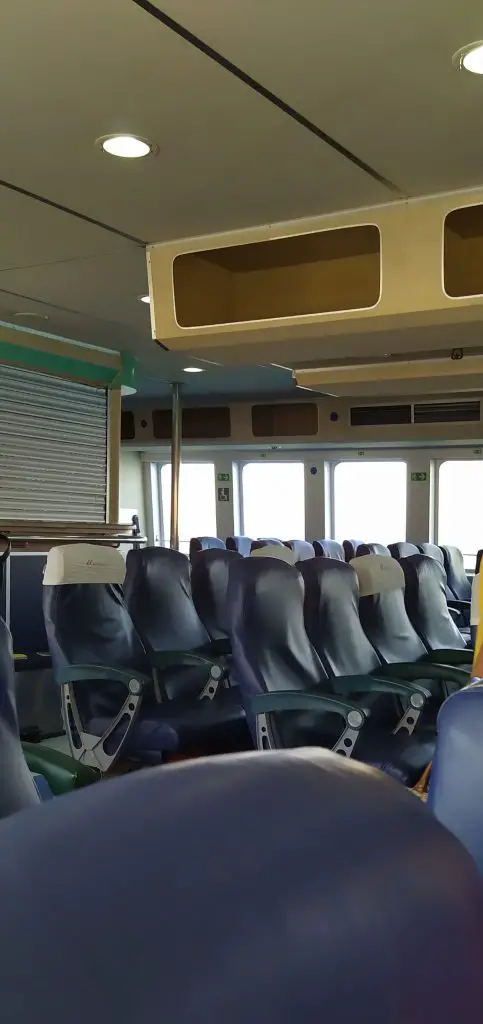 Once you have your tickets, you wait until the Blujet staff escort you onto this wonderful vessel. Once inside, you will notice how comfortable the seating is with the air conditioning on. It is a wonderful experience to cross the straits of Messina on this amazing and affordable boat trip.
A ticket costs €2,50 per person and the journey takes 20 minutes. Watch the video above to see how and where you get your tickets and the hydrofoil from Messina to Calabria.
The staff on board are so welcoming and friendly as they help you to embark and disembark. Messina train station is right there next to the port if you need to take a train. The ferry leaves you far from the station. Read more here about ferries and hydrofoils.