Some people are wondering if there are any negative things in Calabria, You are right. All throughout this blog, I have ranted on about all the good things there are in Calabria. I will also write a few more as a reminder or perhaps, for someone new reading this. There has to be some negative things about a place. Life is not always a bed of roses and neither is a place. I do not think there is such a perfect place out there.
We can't have everything and it is the same for Calabria. I would like to share with you the good things first and then the negative things. Calabria is still very much an undiscovered land. People say there is nothing there.
They even had me believing this until I decided to go and see it for myself. How wrong was I to think that it didn't offer anything. I don't want you to make that mistake. It offers more than anyone could want, especially for a holiday:
1) peace and tranquillity
It offers peace and tranquillity in most towns (except July and August) and definitely in rural areas. The rest of the year is relatively quiet. There is nature everywhere you look. 800 km of coastline with the most beautiful unspoilt beaches and only the sound of the waves. Farmland and vineyards surround you reminding you of the hard work of the farmers.
2) incredible food and wine
The food is incredible. An abundance of seafood and meat dishes. They only use a few simple ingredients to make these incredibly tasty dishes. Most people live off their land so they grow absolutely everything, including that wonderful chilli pepper.
Read more on chilli pepper in Calabria here. Neighbours always give their close neighbours and friends a share of their fruit and vegetables. Along with all that food, there are plenty of good wines in Calabria. At present, 12 DOC wines. There will be more to come.
The old lady across the road from where I live always calls me from time to time offering me delicious home grown fruit and veg. My face lights up. I can find these at the local market but for some reason, these ones are just divine.
3) things to see in Calabria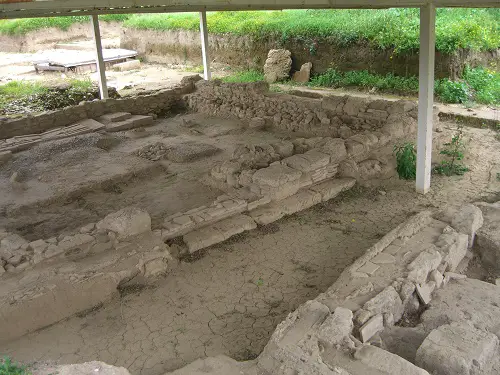 The attractions and archaeological sites are definitely things to see. These were perhaps overlooked in the past and even earlier, forgotten. Today they are surprising the world as more and more Greek treasures are slowly being uncovered. Enthusiastic archaeologists work away at the excavations, excited every time they dig up some Greek treasure.
More and more sites are now open to the public. There are countless attractions for you to visit. You will see treasures from ancient Greece as many Greeks settled along the coastline in the 7th and 8th centuries BC. Millions left Greece to settle in Calabria during that period.
4) the incredible turquoise sea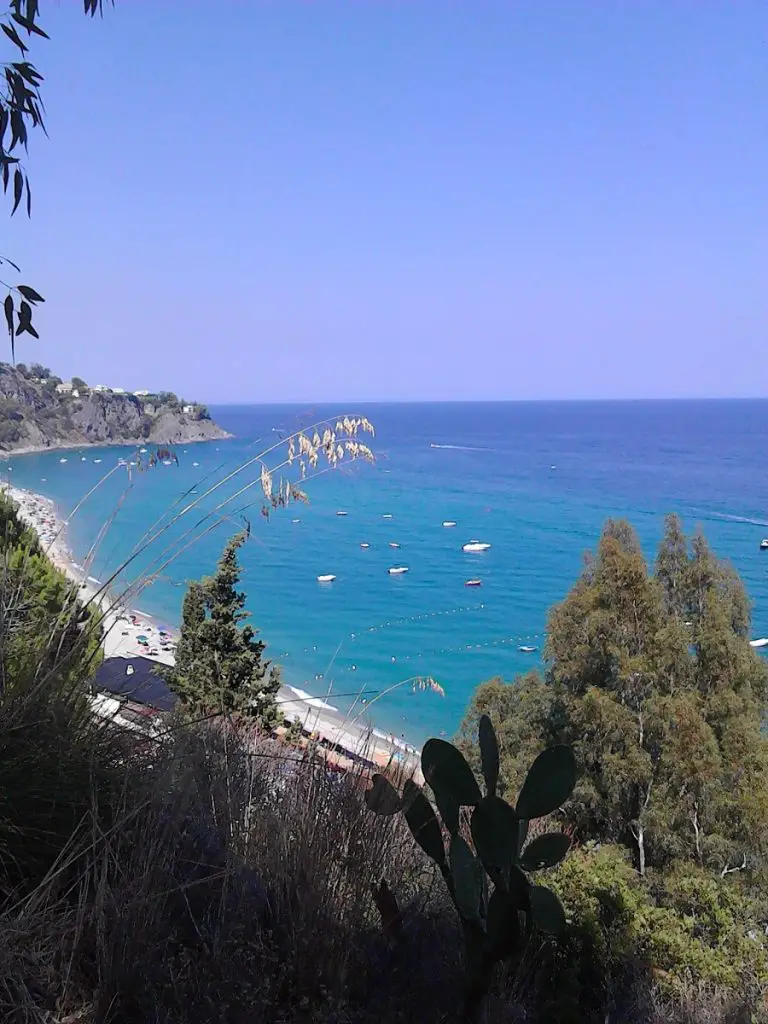 The sea is everywhere. You will find the most beautiful clear turquoise sea. It is no wonder the Greeks chose Calabria. Now there are plenty of boat operators taking visitors diving (lucky divers) to see underwater archaeological sites and ruins.
There are also leisurely boat trips taking you along the coastline where you can snorkel and swim. Trips to the nearby Aeolian islands and not to forget the straits of Messina. This stretch of water makes it possible for you to visit the beautiful island of Sicily by ferry or hydrofoil.
5) remote Calabrian villages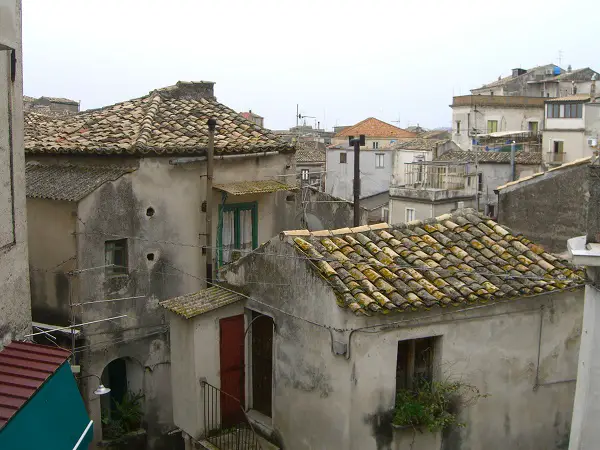 The Calabrian villages are definitely worth visiting. Some people have never left their villages. Some of these villages are high above the coastal towns, but others higher up in the Aspromonte mountains, away from civilisation.
These villagers do not respond kindly to change. This could be a good thing for us visitors. We can see the real Calabria. The coastline is definitely much more civilised, but some of these villages are still very much remote.
So you have been waiting to hear about some negative things in Calabria. I have had to rack my brains as the pros outweigh the cons. Anyway, I have managed to come up with 5:
1) recycling waste
Although, most towns have recycling, there are some individuals who do not want to separate their rubbish. Infact, some of them pile it in a carrier bag and then put it into someone's rubbish container.
The poor person who lives there has carefully separated it, washed all the plastic and cartons, and is left devastated with this additional trash. The worse thing is that the bin collectors won't pick it up unless it is separated. That is until the unfortunate person has insisted several times.
Luckily, it does not happen everywhere and many are installing cameras so they are actively dealing with this situation. Fly-tipping is another issue. Throwing things into the river, how inhumane is that? These people should be shot.
Maybe that is a bit extreme, perhaps fined. On a good note, they do fine them now and if you have any large items, you only need to call the town hall and they will take them away. So now there is no excuse for this insanely inhumane behaviour. I have noticed that the towns are much cleaner, even spotless. Calabria is constantly surprising me.
2) unfinished things
I cannot believe how many people build homes for their children before they even know if they are going to live there or not. Many young people want freedom and so are moving away to Rome and the North of Italy. They don't want to spend their life living next door to their parents.
They want to build something for themselves. How many of us would jump at the chance of a free house? I would say the majority. Sometimes though, the kids when older have to finish them. Renovation work is costly. As a result, some of the flats don't get finished. Some are even abandoned.
3) bureaucratic things
When you go into some of these buildings, you cannot help notice plaster coming of the walls and in some cases, dilapidated. There are long queues as the older staff members type on the computer two fingers at a time. Nothing is done in a hurry and it takes a while to process documents.
4) noisy things
Thankfully, there are not as many scooters as in other regions, but nevertheless, there are always a few of them. What's really annoying is that some of them tamper with the engine so it can make that irritating noise. There is no respect for anyone. You could be relaxing or having a siesta. and the next thing, they are racing down the streets revving their awful damn engine. This does not happen in rural areas. Young people do not want to stay in these places.
Sadly, there seems to be no respect. I partly blame the parents. Some kids are so spoilt that they do not care about anything. They don't even realise that it was thanks to their ancestors, they are in a better situation. It was those very ancestors who left their beloved Calabria to give them a better future. Read more about it here. Luckily, they aren't all like that. There are those who are grateful and have a lot of respect.
5) a short summer season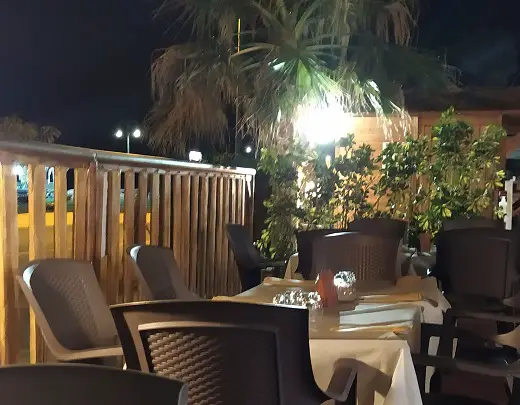 And lastly, why does Calabria have to have such a short summer season? It seems they are only interested in entertaining those who come in July and August. What about all the rest of the people who live there? At the end of August they cannot wait to pull the beach bars down, dismantling them just as quickly as they put them up. They could keep them up at least to the end of September.
With such a good climate, Calabria could have visitors all year round. It is no wonder young people go elsewhere looking for more nightlife. But then maybe the older people prefer this, they can enjoy their tranquil Calabria.
I suppose if we did not have these negative things, Calabria would not be Calabria. Subscribe to receive new posts. Let's visit Calabria all year round. There are flights operating 365 days a year and many hotels are keeping their doors open, especially this year. There are so many things to see and do in Calabria. I have put them all on a list which you can see here.