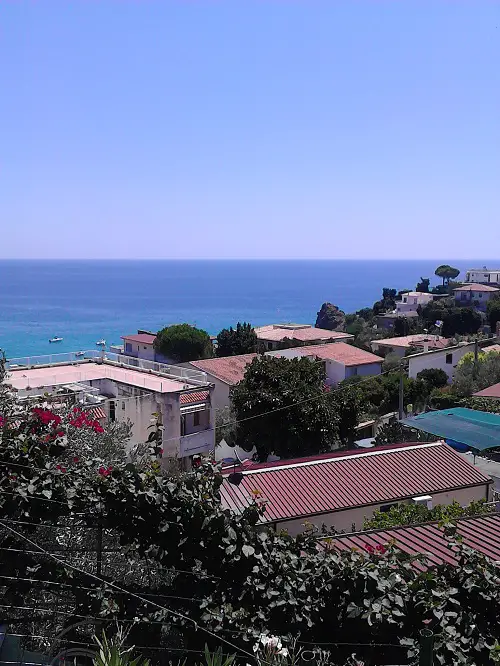 Pietragrande is located on the costa degli aranci (coast of oranges) in the province of Catanzaro next to Caminia. Swimming here is a great experience. It felt like I was back on the Amalfi coast. This is a coast that you cannot miss when visiting Calabria. It has the most beautiful beaches, sea and the landscape is incredible.
Swimming with spectacular scenery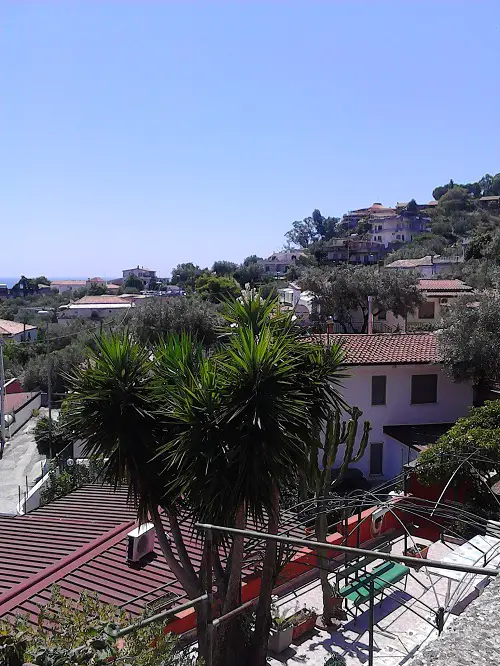 When you take the turning for Pietragrande, the road twists all the way down to the beach revealing orange groves, hence the name of the coast, incredible villas perched on limestone cliffs surrounded by greenery and most of all, the turquoise blue sea below with an attractive beach. On every bend of the road, there are breathtaking views.
We started our day by leaving the car at the top of the road and walking down. You can appreciate more the town when you walk. It might be a good idea in July and August when the town is full of Italian tourists.
Flowers everywhere
There are many bars and restaurants here, but not many shops. It is a quaint place. There are flowers everywhere, especially clusters of different coloured bougainvillea. Several luxurious holiday homes, which are only ever occupied in July and August. However, you will find a few hotels and B&Bs in this area.
Swimming around Pietragrande rock
The attraction of this sea is the interesting huge rock which protrudes out of the water. I now know why the town's name is Pietragrande (huge stone rock). You still have to swim out a little to reach this rock.
It was full of people like ants around a left-over sandwich. It attracted everyone even myself. The fun part was climbing up to the top, not very easy and extremely slidy. It was great fun and I recommend swimming here. I took my picture when everyone had gone for lunch.
When you are in the water, you can see the town from a different perspective. A picture-postcard delight.
Dining in Pietragrande
You will be feeling peckish after all that swimming. There are a few restaurants in this area. In fact, you do not even have to go that far as there are a couple directly on the beach. The speciality is seafood, being so close to the sea. Make sure you try the swordfish and the mixed seafood starters.
The promenade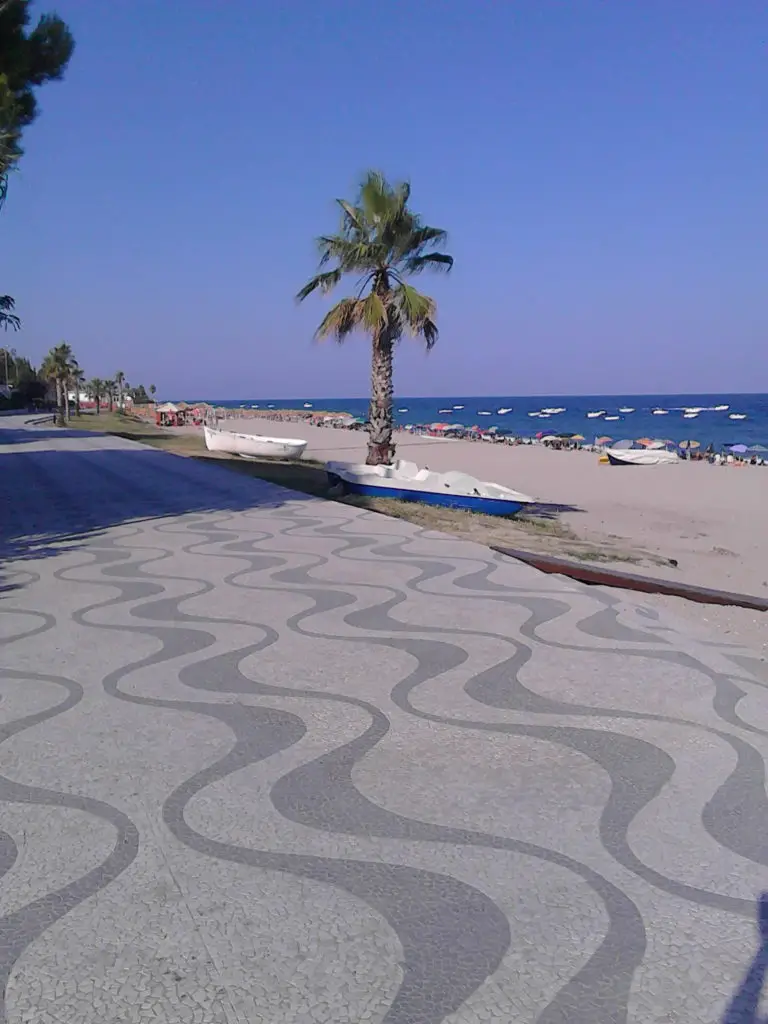 Pietragrande has an attractive promenade called Calalunga. It is not exactly in the area where you can find the rock. It is a good 15 minute walk away or 5 minutes by car.
Make sure you look for Calalunga and not Pietragrande. That was my mistake and ended up going around the same area numerous times only to discover that is was not in that location.
It is well worth visiting as there are more beaches and views as far as Catanzaro Lido. You will also find a good range of lidos here. It is very lively in the summer months as people come to walk along its beautiful promenade. Read about the nearby beach resort of Caminia here.
Here is a google map to help you:
Read more about Pietragrande in my published article:
https://travelista.club/guides/discovering-some-of-the-best-panoramic-views-in-calabria/